IRONMAN has revealed a series of changes to the 2021 and 2022 editions of the IRONMAN 70.3 World Championship as the COVID-19 pandemic continues to disrupt global travel.
World Championship double for St. George – 2021 AND 2022
With up to half of participants set to miss the 2021 competition in St. George, Utah due to ongoing travel and border restrictions, the event will now be held over a single day – both men's and women's races will now take place on September 18.
Meanwhile the 2022 event, which was originally scheduled to held in Taupō, New Zealand, will also take place in St .George, Utah, over two days from October 28-29, giving those that missed out this year another chance to race in the 'Land of Endurance'.
President & Chief Executive Officer for The IRONMAN Group Andrew Messick explained the alterations made to the World Championship, as coronavirus continues to impact international sport.
"We have continued to monitor border and travel restrictions closely, and it is increasingly clear that these restrictions are not likely to be relaxed in time for most international athletes to be able to race in St. George," he said.
"We have a special host partner in St. George and its surrounding communities, and we are looking forward to being able to host a full international two-day race in 2022."
Taupō still positive as future host venue
Though the 2022 IRONMAN World Championship will no longer take place in Taupō, New Zealand, the country remains an attractive venue for triathlon racing.
IRONMAN and New Zealand officials are set to discuss plans to bring the IRONMAN 70.3 World Championship event to Taupō in the future, with race organisers keen for the world's elite athletes to compete at a location steeped in the sport's history.
Mayor of Taupō David Trewavas says that by delaying the city's hosting of the event, further opportunities will arise for athletes to qualify as restrictions ease across the world.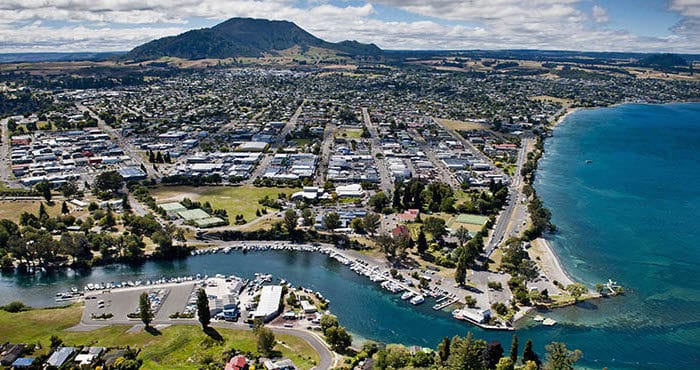 "I think it's important to look at it from how big an impact COVID-19 is having across the globe – particularly with the new Delta strain – and understand that having a longer lead-in time will actually allow us to host more athletes," he stated.
"As the world opens up in the next few years, athletes will have more events across the world to qualify for the world championship. We are working closely with our stakeholders and IRONMAN to come up with a new date as quickly as possible.
"This is a huge event for us – and we are really looking forward to finally being able to showcase our district to the world and reap the rewards that this international event will have for us here."
In 2023, the IRONMAN 70.3 World Championship event is expected to take place in Finland as previously planned.