It's not just the Pro athletes who have been waiting more than two-and-a-half years for an IRONMAN World Championship event. For many long distance amateur athletes, the World Champs in Kona is the dream.
Of course, with the delayed 2021 IRONMAN World Championship taking place in St George, Utah on Saturday (May 7), there's no Ali'i Drive or Queen K this time around, but the topography of Snow Canyon and its surrounds is still impressive.
As we have done for many years now, here are the full listings of all of the UK and Ireland Age-Group MEN set to race in St George.
(You can find the Age-Group Women on this link)
A few names to note
John Thelwell will be racing in the always strong M35-39 division. He has made great strides over the past couple of seasons in the colours of Tri Central UK, which has included a rapid 8:34:33 finish at IRONMAN Tallinn in 2020, and winning the AG race at IRONMAN UK in 2021.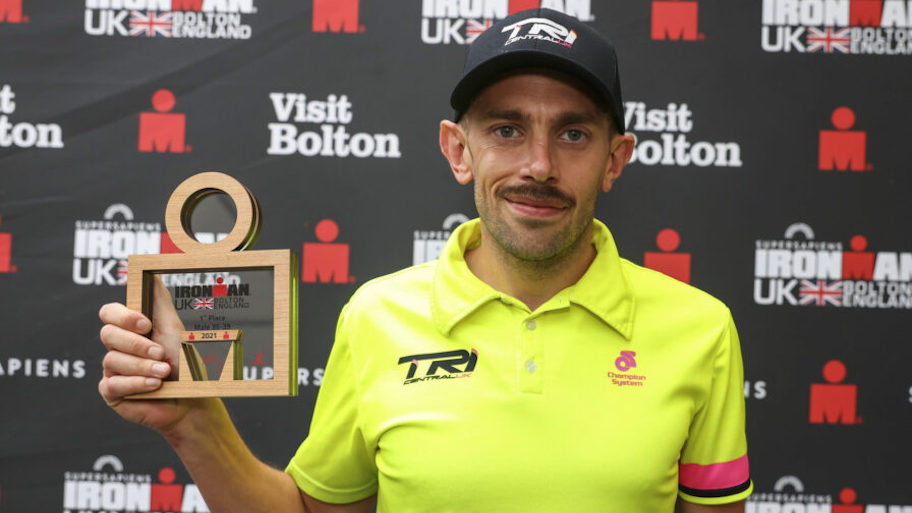 Martin Gannon (M65-69) has plenty of World Championship experience – and podiums – to his name. He was fourth in Kona in 2018 and repeated that 12 months later. Having now moved up in category, can he do even better this time around?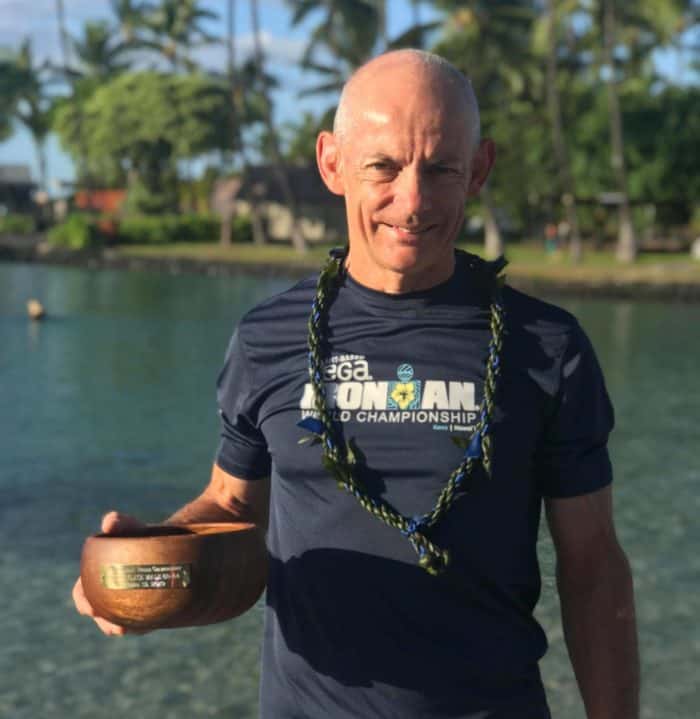 Ireland's Declan Doyle (M45-49) could well be one of the most experienced World Championship athletes on this list. He has been racing IRONMAN World Championship events for at least 15 years!
Best wishes for Saturday from the whole team at TRI247!
*** NOTE *** The athlete information below was extracted from the official race start lists, based on data as at April 5, 2022. Therefore, if there are any errors then that is probably the source!
However, we would like to ensure we have the correct information, so if you do spot any mistakes then please do get in touch with us via editor@tri247.com and we will amend.
UK and Ireland Age-Group Men St George
| BIB | NAME | CATEGORY | COUNTRY |
| --- | --- | --- | --- |
| 2266 | Arran Mccloskey | 25-29 | GBR |
| 2289 | Thomas Davies | 25-29 | GBR |
| 2304 | Jack Davis | 25-29 | GBR |
| 2315 | Andrew Horsfall-Turner | 25-29 | GBR |
| 2334 | Bradley Foster | 25-29 | GBR |
| 2258 | Jonathan Nally | 25-29 | IRL |
| 2290 | Niall Mccarthy | 25-29 | IRL |
| 1056 | Lewis Ball | 30-34 | GBR |
| 1104 | Tom Garrett | 30-34 | GBR |
| 1161 | Richard Sheldon | 30-34 | GBR |
| 1177 | Daniel Anderton | 30-34 | GBR |
| 1185 | Charlie Gaimster | 30-34 | GBR |
| 1203 | James Hall | 30-34 | GBR |
| 1214 | Ben Payne | 30-34 | GBR |
| 1285 | Aaron Madden | 30-34 | IRL |
| 738 | Hubert Eisdell | 35-39 | GBR |
| 756 | James Watt | 35-39 | GBR |
| 762 | Mark Williams | 35-39 | GBR |
| 850 | John Thelwell | 35-39 | GBR |
| 871 | Duncan Chedburn | 35-39 | GBR |
| 945 | Andrew Williams | 35-39 | GBR |
| 947 | James O'Sullivan | 35-39 | GBR |
| 968 | Tom Sherratt | 35-39 | GBR |
| 973 | Tom Van Rossum | 35-39 | GBR |
| 988 | Chris Cox | 35-39 | GBR |
| 1016 | Richard Mckee | 35-39 | GBR |
| 935 | James Curran | 35-39 | IRL |
| 957 | Paul Doheny | 35-39 | IRL |
| 1006 | James Knipe | 35-39 | IRL |
| 120 | David Jones | 40-44 | GBR |
| 128 | Ben Walton | 40-44 | GBR |
| 154 | Lee Williams | 40-44 | GBR |
| 198 | Robert Walker | 40-44 | GBR |
| 211 | Matt Dine | 40-44 | GBR |
| 217 | James English | 40-44 | GBR |
| 224 | Thomas Hughes | 40-44 | GBR |
| 260 | Daniel Mcparland | 40-44 | GBR |
| 277 | Thomas Morley | 40-44 | GBR |
| 288 | Phil Murphy | 40-44 | GBR |
| 310 | Mark Farquhar | 40-44 | GBR |
| 345 | Colin Sadler | 40-44 | GBR |
| 354 | Ryan Sherlock | 40-44 | GBR |
| 405 | Gary Cummings | 40-44 | GBR |
| 407 | James Garland | 40-44 | GBR |
| 493 | Tim Davies | 40-44 | GBR |
| 505 | Anthony Heaton-Jones | 40-44 | GBR |
| 565 | Darren Hull | 40-44 | GBR |
| 571 | Tom Smith | 40-44 | GBR |
| 191 | Ian Farrell | 40-44 | IRL |
| 206 | Thomas Collins | 40-44 | IRL |
| 106 | Mark Millar | 40-44 | IRL |
| 389 | Derek Sheridan | 40-44 | IRL |
| 487 | Jp Mcaree | 40-44 | IRL |
| 2408 | Matthew Evans | 45-49 | GBR |
| 2472 | Chris Ellett | 45-49 | GBR |
| 2474 | Tim Williams | 45-49 | GBR |
| 2496 | Patrick Harfield | 45-49 | GBR |
| 2498 | Alexander Coyne | 45-49 | GBR |
| 2507 | Phil Lester | 45-49 | GBR |
| 2536 | Steven Phillips | 45-49 | GBR |
| 2558 | Paul Bradford | 45-49 | GBR |
| 2580 | Kenneth Heney | 45-49 | GBR |
| 2669 | Jon Townsend | 45-49 | GBR |
| 2710 | Dan Williamson | 45-49 | GBR |
| 2742 | Colin Stone | 45-49 | GBR |
| 2821 | Andy Giles | 45-49 | GBR |
| 2870 | Tom Griffin | 45-49 | GBR |
| 2874 | Graham Stephenson | 45-49 | GBR |
| 2753 | Rich Brady | 45-49 | IRL |
| 2794 | Owen Martin | 45-49 | IRL |
| 2798 | Glyn Tallon | 45-49 | IRL |
| 2833 | Declan Doyle | 45-49 | IRL |
| 1747 | Tim Young | 50-54 | GBR |
| 1749 | Rob Whittaker | 50-54 | GBR |
| 1815 | Grant Marshall | 50-54 | GBR |
| 1832 | Stewart Conway | 50-54 | GBR |
| 1876 | Gordon Jarratt | 50-54 | GBR |
| 1877 | Paul Waterhouse | 50-54 | GBR |
| 1882 | Chris Wild | 50-54 | GBR |
| 1893 | Robert Chatterton | 50-54 | GBR |
| 1925 | John Mead | 50-54 | GBR |
| 1931 | Simon Saunders | 50-54 | GBR |
| 1941 | Rob Haycox | 50-54 | GBR |
| 1946 | Chris Burr | 50-54 | GBR |
| 1980 | Simon Oldacre | 50-54 | GBR |
| 2034 | Scott Whittlestone | 50-54 | GBR |
| 2092 | James Charlton | 50-54 | GBR |
| 2098 | Brian Gilmour | 50-54 | GBR |
| 2100 | David Mantle | 50-54 | GBR |
| 2139 | Mark Schofield | 50-54 | GBR |
| 2156 | Richard Kane | 50-54 | GBR |
| 2157 | Paul Totterdill | 50-54 | GBR |
| 2178 | Conrad Ashby | 50-54 | GBR |
| 2213 | Richard Hudson | 50-54 | GBR |
| 1798 | Ciaran Byrne | 50-54 | IRL |
| 1955 | Mark Mccabe | 50-54 | IRL |
| 1479 | Salim Mohamed | 55-59 | GBR |
| 1538 | Steven Lyons | 55-59 | GBR |
| 1564 | Mark Wharton | 55-59 | GBR |
| 1601 | Nicholas Welch | 55-59 | GBR |
| 1644 | Innes Wright | 55-59 | GBR |
| 1656 | Hugh Gibbs | 55-59 | GBR |
| 1669 | Mark Edwards | 55-59 | GBR |
| 1725 | David Nicholson | 55-59 | GBR |
| 1509 | Colin Teevan | 55-59 | IRL |
| 1327 | David Virden | 60-64 | GBR |
| 1353 | Quin Beech | 60-64 | GBR |
| 1453 | Stephen Redwood | 60-64 | GBR |
| 601 | Martin Gannon | 65-69 | GBR |
| 649 | Nick Hewitt | 65-69 | GBR |
| 672 | Charlie Crawford | 70-74 | GBR |