While the headline focus ahead of the delayed 2021 IRONMAN World Championship taking place on May 7 is on the Pro races (for which you can find the start lists here: Women | Men), it's also a big event for an entry of more than 3,000 age-group athletes.
While the digital medium allows us to have global view on the sport, we also enjoy following the progress of athletes closer to our physical location. With that in mind – as we have for many years now in Kona – here are the full listings of all of the British and Irish Age-Group WOMEN set to race in St George.
(You can find the Age-Group Men on this link)
A few names to note
Rebecca Duxbury (F25-29) will be racing in her first IRONMAN World Championship, qualifying all the way back in September 2019 when she won her category at IRONMAN Wales. Rebecca has won an ITU Long Distance title (2019), and she will have the support in St George from being part of the Zwift Academy Tri Team.
In good form – she won the AG race at IRONMAN 70.3 Lanzarote this year – she will have podium hopes.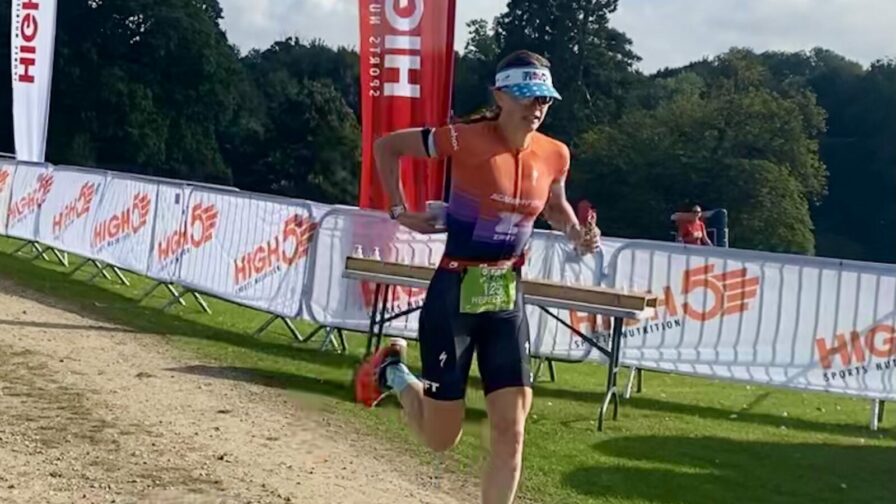 Jo Wright (F30-34) was a consistent performer in 2021, including second at the Outlaw X and and sixth a the Outlaw Half Nottingham. She also won her age-group at both IRONMAN Lanzarote and IRONMAN Mallorca, and will be racing in Kona later this year too.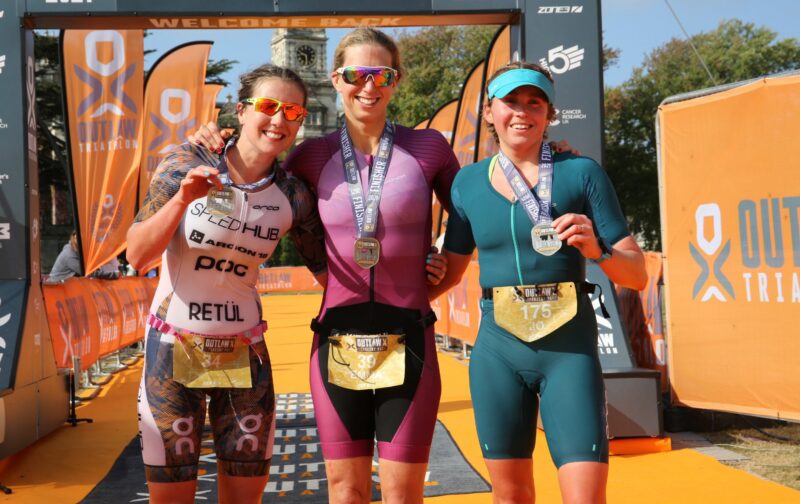 Jordan Blanco (F50-54) will be one of a select few athletes racing who has experience of racing a full IRONMAN event in St George, winning her category there 12 years ago. She has also be a regular at IRONMAN World Championship events for well over a decade now.
Best wishes to everyone racing from all at TRI247!
*** NOTE *** The athlete information below was extracted from the official race start lists, based on data as at April 5, 2022. Therefore, if there are any errors then that is probably the source!
However, we would like to ensure we have the correct information, so if you do spot any mistakes then please do get in touch with us via editor@tri247.com and we will amend.
UK and Ireland Age-Group Women St George
| BIB | NAME | CATEGORY | COUNTRY |
| --- | --- | --- | --- |
| 3635 | Jasmine Holmes | 18-24 | GBR |
| 3638 | Hannah Gillespie | 18-24 | GBR |
| 3601 | Remi Simpson | 25-29 | GBR |
| 3607 | Rebecca Duxbury | 25-29 | GBR |
| 3608 | Laura Rothwell | 25-29 | GBR |
| 3313 | Jo Wright | 30-34 | GBR |
| 3353 | Roxy Woodfield | 30-34 | GBR |
| 3247 | Marie Llewellyn | 35-39 | GBR |
| 3237 | Hilary Hughes | 35-39 | IRL |
| 3024 | Jenny Evans-Hill | 40-44 | GBR |
| 3049 | Zoe Savage | 40-44 | GBR |
| 3077 | Laura Fairhurst | 40-44 | GBR |
| 3096 | Lorna Hopkin | 40-44 | GBR |
| 3123 | Claire Harrison | 40-44 | GBR |
| 3722 | Andri De Wit | 45-49 | GBR |
| 3493 | Tracie Mcguire | 50-54 | GBR |
| 3494 | Jordan Blanco | 50-54 | GBR |
| 3522 | Susan Dawson | 50-54 | GBR |
| 3540 | Emma Yates | 50-54 | GBR |
| 3483 | Paula Cook | 50-54 | IRL |
| 3516 | Felicia Long | 50-54 | IRL |
| 3411 | Marie Staunton | 55-59 | IRL |
| 3168 | Elizabeth Gannon | 60-64 | GBR |
| 3178 | Deb Munton | 60-64 | GBR |