Xtra Mile Events hand over Llandudno Sea Triathlon
Always Aim High Events take on popular coastal event
Xtra Mile Events has announced this week the transfer of ownership of the Llandudno Sea Triathlon to Wales based events company, Always Aim High Events.
The popular triathlon includes a thrilling sea swim, a challenging cycle section around the Great Orme with magnificent views of the coastline, and a final run route along the Victorian Promenade, over the Little Orme to Penrhyn and back.
The Llandudno Triathlon will now be part of the portfolio of local Welsh events organiser Always Aim High Events, with the next race planned for summer 2019.
"We're very excited to be able to continue the great work done by Xtra Mile at the Llandudno Triathlon," says Tim Lloyd, founder of Always Aim High. "The location is so beautiful, and being North Wales based it made sense for us to take the race on."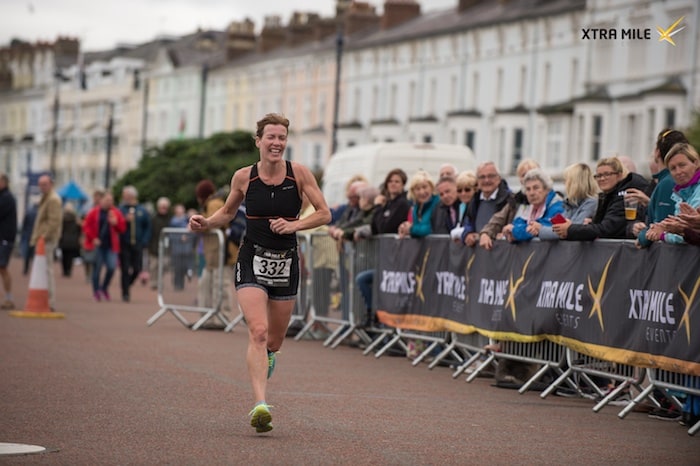 "With the size and breadth of the combined Xtra Mile and Human Race portfolio, we were concerned we weren't able to give the Llandudno Triathlon the focus it deserved," says Sarah Bennett, Xtra Mile Events. "We know that Always Aim High will continue to produce a fantastic race, and this will allow us to focus on delivering outstanding race experiences at our remaining events."
For more information on the next Llandudno Triathlon visit the Always Aim High Events website www.alwaysaimhighevents.com.
For details on the other triathlons in the Xtra Mile event calendar visit www.xtramileevents.com.