Plans being finalised for Bike day road restrictions
The Long Course Weekend in Tenby (www.LCWWales.com) is certainly one of the most popular multisport events in the UK. The 'iron-distance over three days' festival, which also provides a wide range of shorter distance options, is an event that we consistently hear great things about from athletes that return there, year after year.
With the 10th anniversary edition coming up in 2019, news from the organisers here that could well see the Bike day – The Wales Sportive – benefit from road closures / restrictions from 2019.
---
Road restrictions to be announced for Long Course Weekend
The Long Course Weekend, launched in 2010, is the largest Multisport event in the country. Based in Pembrokeshire, it formed the very basis of the Ironman Wales course that is used today. It is now franchised in Australia, Mallorca and Holland with a European and Word Series event being launched in 2019.
Wales Attracts 8,500 athletes, 25,000 travelling supporters from 34 countries and is televised for an hour in over 100 countries worldwide; delivering one of the biggest sports tourism spectacles in the country.
The Long Course Weekend begins on Friday 5th July with The childrens race "Taff Kids" and The Wales Swim offering a 1.2 mile or 2.4 mile option. Saturday is Bike day with 40, 70 or 112 mile options. Sunday is The Wales Marathon day with 5k,10k, half marathon and Full Marathon all on closed roads.
Now targeting 10,000 athletes in its 10th anniversary year, the event is set for a major overhaul on Bike day.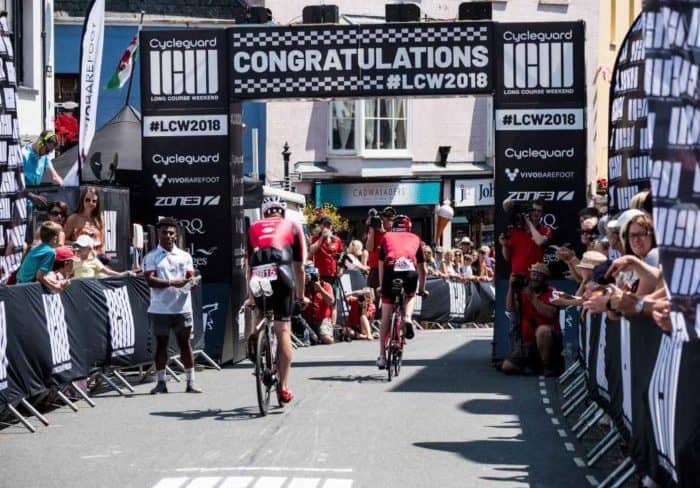 Currently the Wales Sportive (www.thewalessportive.com) is the second day of this three day multisport festival and offers 40, 70 and 112 mile options. In the past it has been run on open roads but we can now confirm that advanced plans are now being finalised with the Local Authority for road restrictions that will be announced mid-December.
Matthew Evans – CEO of Long Course Weekend Global says, "We have spent a great deal of time reviewing the event annually and we all feel strongly that the event now warrants a Road Restriction Strategy. The event delivers over 160,000 bed nights to the local economy and has certainly changed the dynamic of tourism in the country. There is still a lot of work to do; we have community, volunteer, children development and athlete development programmes to launch in January 2019. Pembrokeshire is busy place and we want to ensure that there is minimum impact to business and people's daily lives.
Long Course Weekend Wales is already one of the leading Multisport events in Europe an these new changes will see the quality and experience raise the bar on a World Level.
Follow the latest news on Facebook www.facebook.com/LCWWales or visit www.longcourseweekend.com.