The New York City Triathlon has officially moved from Summer to Autumn, with the 2023 race date announced as Sunday October 1st.
The event had failed to be held in its complete form since 2017, largely due to concerns over participant safety in extreme heat, and it's hoped the new date will ensure the event can take place with less hurdles.
A troubled modern history
The New York City Triathlon has suffered a troubled modern history. Owned and produced by lifestyle brand LifeTime, it should be the jewel in their 'Athletic Events' series, but the iconic race has suffered several obstacles.
Heat is chief amongst them, safety concerns preventing the full International Distance race, a 1,500m a 40km cycle and a 10km run, from taking place since 2017.
There was a shortened New York City Triathlon course in 2022, which was also the case in 2018, while the race was outright cancelled in 2019 because of the heat. In 2021 the swim leg was even dropped due to concern over bacteria in the Hudson River.
"Safety in mind"
As a result, the race has been moved to October in order to attempt to create a more reliable and smoother Triathlon event in the Big Apple.
"Traditionally held in July, the Triathlon has shifted to fall 2023 timing following discussions with New York City officials," a statement released by LifeTime read.
"With improved athlete experiences and safety in mind, the new date has been established to avoid summer weather trends, which have negatively affected event participants and spectators during many of the last several years."
Route and registration
The New York City Triathlon swim depends on the current of the Hudson River, but is planned as a 1500m swim from 81st street northwards to 99th street.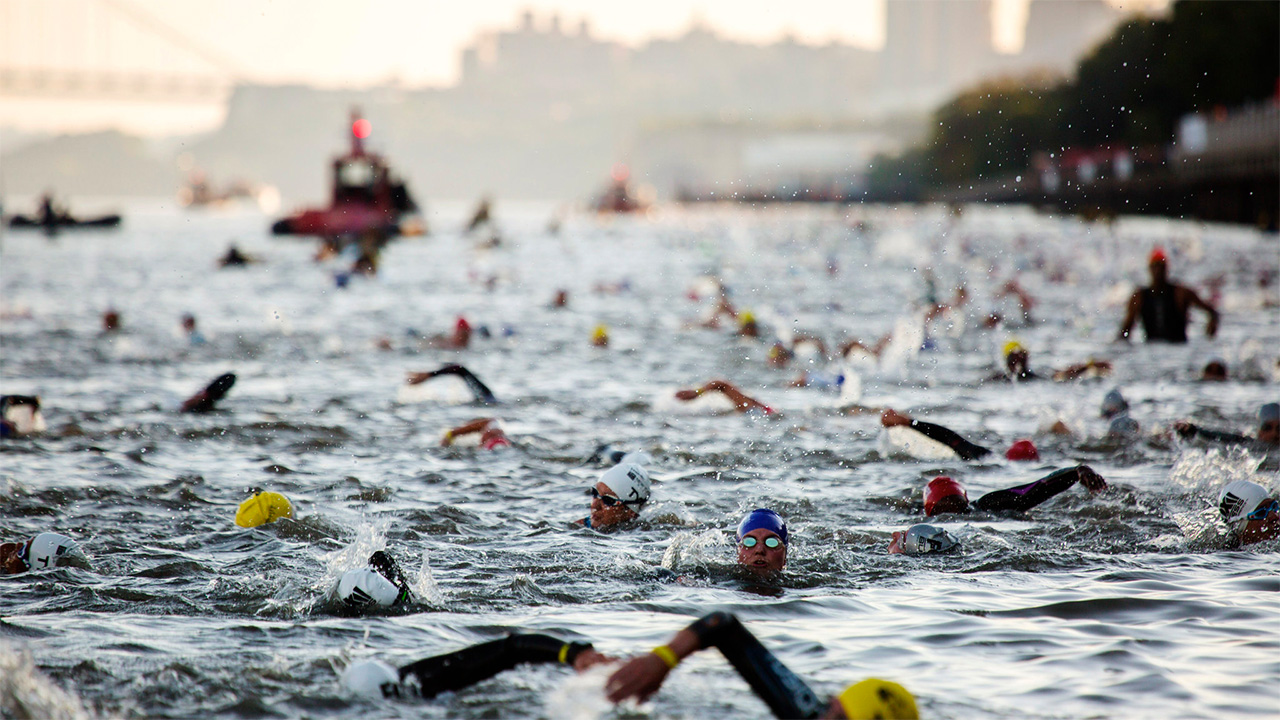 The bike then follows, 40km starting and finishing on the Henry Hudson Parkway where competitors will then transition into the third and final leg, a 10km run that takes runners through, and finishes in, Central Park.
Registration is set to open in January.