Get ready for the second Outlaw Half Holkham
Top tips from the inaugural winner of the race, Reece Barclay
In a race calendar which seems increasingly overcrowded with event choices at times, sometimes a race comes along which truly makes a statement from the start.
After announcing an expansion to the 'Outlaw' brand of events in November 2015, OSB Events delivered the first Outlaw Half Holkham on 3rd July last year. Will there be more 'Outlaw' news soon? Quite possibly…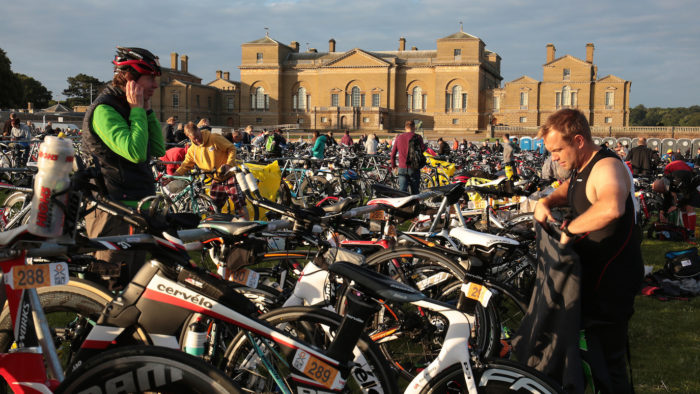 A great debut it was too, I said at the time in our report:
A stunning location, fantastic weather, a great course and some brilliant racing – the first edition of the Outlaw Half Holkham was most definitely a triumph from organisers OSB Events. The Outlaw brand has been expanded – and what a fine job they did.
With over 1300 entries accepted for the second edition, coming up this Sunday 2nd July, the word has clearly got out. So, if you are racing for the first time, what can you expect?
We asked the debut winner, Reece Barclay, for his tips and advice on having your best race at Holkham Hall…
Know your start time…
Make sure you know your start time! Sounds simple, but I saw a few people last year rushing around as they had misread their wave start time.
Our Advice? READ THE RACE PACK!
The Swim…
The swim is well marked but there is a small island to swim round at the turn. It would help to walk along the lake before the race and familiarise yourself with some reference points for sighting.
Our Advice? LOOK AT THE SWIM COURSE MAP!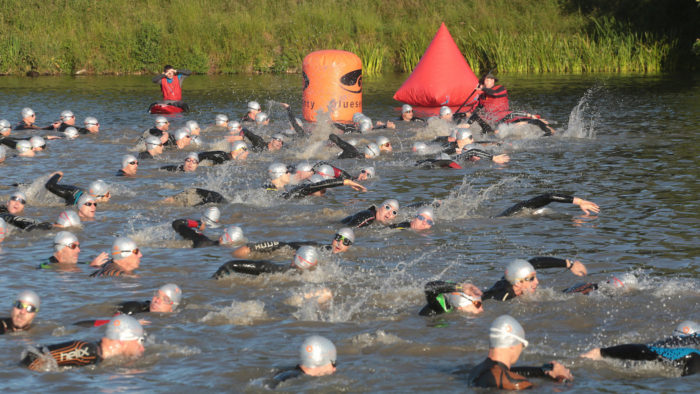 The Bike…
The bike route is typical of British roads; some smooth, some not so. A few ups and downs but mostly rolling. Pace the bike as the run is deceptively hilly. Also beware that the roads are still open to traffic and there a few small villages the course passes through. I was held up last year by traffic turning into a nearby car boot sale. Hopefully they won't be there this year, but if they are, beware of stationary traffic!
Our Advice? LOOK AT THE INTERACTIVE BIKE COURSE MAP!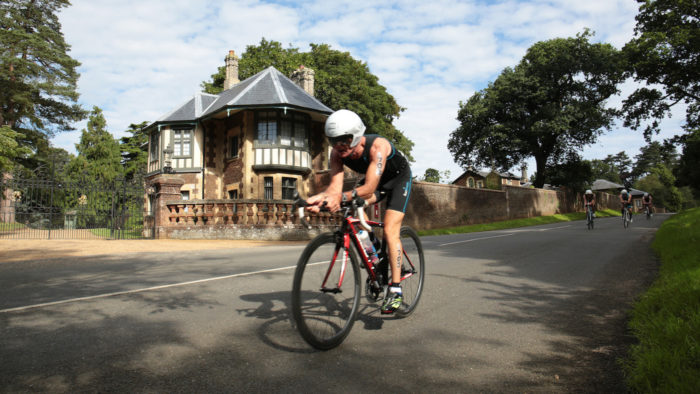 The Run…
The run is three laps each with two climbs. The first climb is paved and straight after T2, so you'll not miss it! The second goes a little off-road, but you can make use of the shade provided by the woods.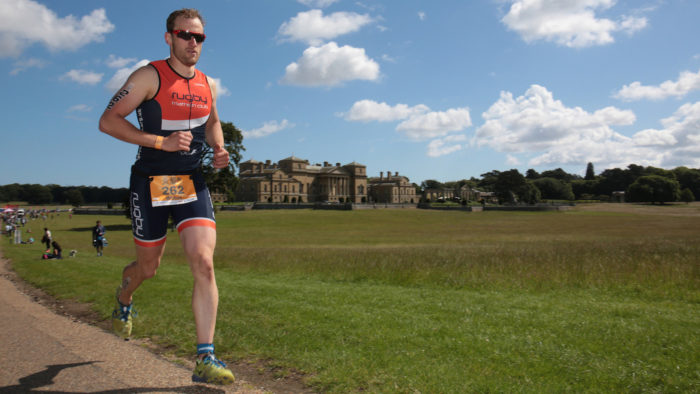 Our Advice? Keep fuelled – FEED STATION DETAILS and REVIEW THE RUN COURSE MAP!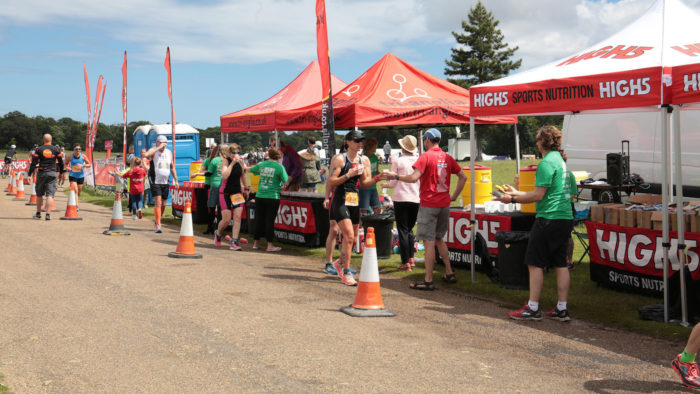 Have a great race – and perhaps we'll see a similar picture from Reece again this year on Sunday?!