Anyone considering entering Nottingham's award-winning Outlaw Triathlon is encouraged to do so this week in order to benefit from the best possible pricing and entry terms. Athletes signing up on or before 31 October can enter at the best rate and have the option to defer their entry until 2021.
General entries for the Outlaw Half Nottingham have already sold out, and the full distance event has attracted a large entry. Entering now will not only secure a place at the best price, but also means that competitors have the option to defer until 2021 should something not quite go to plan in the lead up to next July's event.
The Outlaw Series:
Outlaw Half Nottingham, 17 May – General entry sold out, charity places available
Outlaw Half Holkham, 28 June – Entries open
Outlaw Nottingham, 26 July – Enter by 31 October for best terms and conditions
Outlaw X, 27 September – Entries open
Outlaw Nottingham covers a 2.4mile lake swim, 112mile bike ride and 26.2mile run. The event was first launched in 2010 and has won popularity through athlete-focused organisation and an enthusiastic volunteer army that gets behind every single competitor. The National Water Sports Centre offers a family friendly environment with various accommodation options available on site.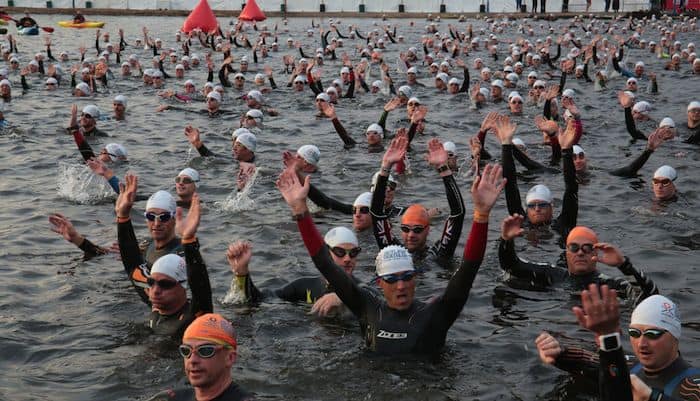 Entries are also still open for Outlaw Half Holkham in North Norfolk and Outlaw X, which is also a Half distance event and based from Thoresby Park in North Nottinghamshire.
Outlaw Half Nottingham entries are available via Cancer Research UK or Alzheimers Research UK. General entries are sold out. There is no waiting list and entries will not reopen.
Take part in Outlaw Half Nottingham for Cancer Research – apply HERE
Take part in Outlaw Half Nottingham for Alzheimer's Research UK – apply HERE
For more information, please visit outlawtriathlon.com.