With the ballot opening this week (more on that HERE), for the 2019 edition of the PATAGONMAN Xtreme Triathlon (www.patagonman.com), the new iron-distance 'Xtreme' race which gained plenty of headlines in December, here's an insight into the course that await to both challenge and inspire athletes in Patagonia, Chile.
---
The big picture…
The PATAGONMAN course runs point-to-point, or more precisely, fjord to lake.
It starts before sunrise in the Aysén Fjord, where the athletes must jump from a ferryboat into the icy cold water, to swim 3.8 kilometers toward Puerto Chacabuco where they can exit the water and find their bikes in the first transition area (T1).

From there, they ride 180 kilometers into the windy, winding and hilly road of the famous Carretera Austral to Cerro Castillo, one of the most scenic postcards of Patagonia where they can leave their bikes in the second transition area (T2). From there, they run 42.2 kilometers of dirt trail and rubble road following the Ibáñez River through forest, next to beautiful lakes and waterfalls all the way to the General Carrera Lake, another landmark of the region.
In detail…
SWIM – 3.8KM
The swimming leg of the race starts with the leap from a big ferry boat (the Queular ferry of Naviera Austral) 3.8 kilometers from Puerto Chacabuco, in the extremely pure and extremely cold water of the Aysén Fjord.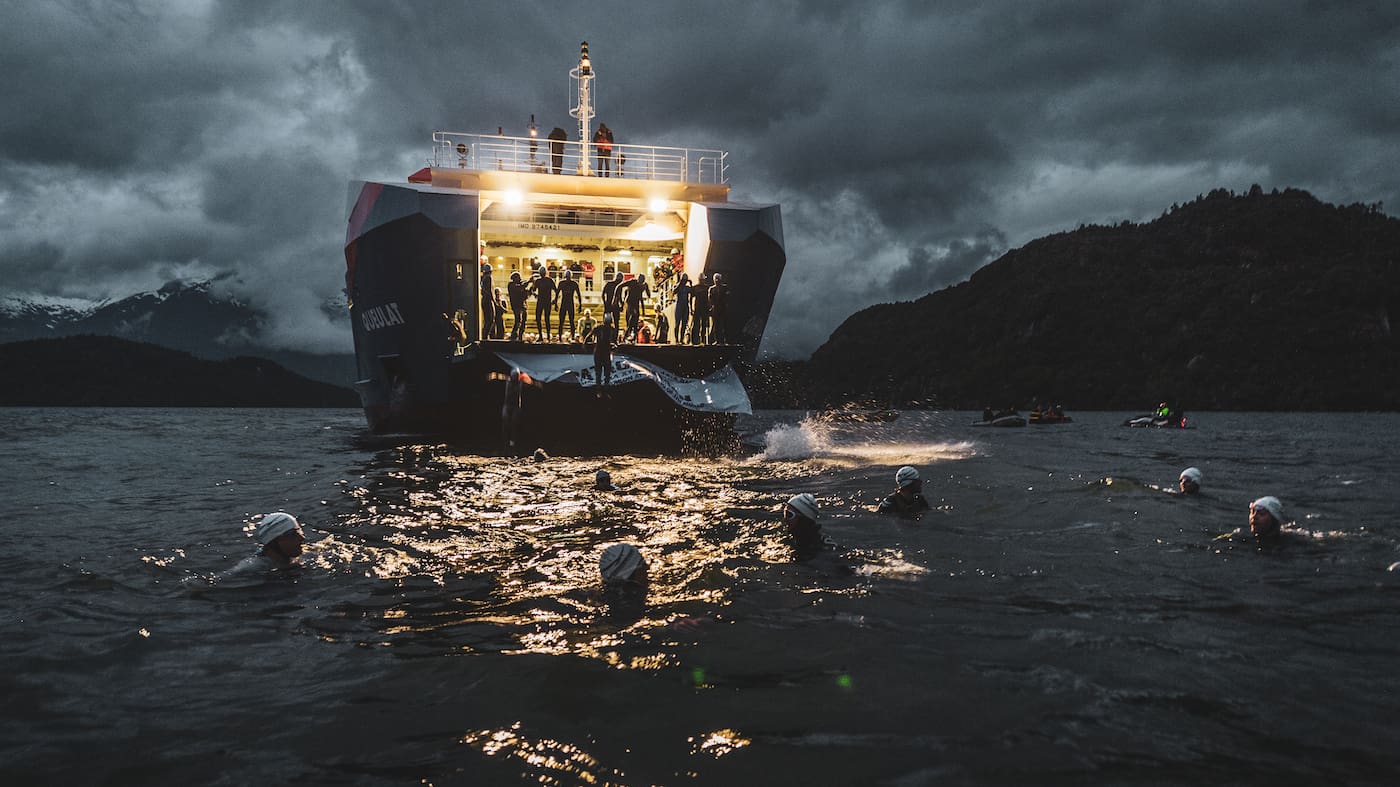 Surrounded by lush-green forest and always-snowed mountain peaks, the scenery is far beyond impressive. Wetsuit and neoprene caps will be mandatory as the expected temperatures of the water will be around 10º to 12ºC
BIKE – 180KM
The cycling leg of the race starts in Puerto Chacabuco (at the Empresa Portuaria Chacabuco) and covers 180 kilometers of some of the most scenic landscapes in Patagonia, passing through Puerto Aysén, Coyhaique and El Blanco and continuing all the way to the famous Cerro Castillo Village. The winding road is challenging as this part of the world is well known for its strong winds.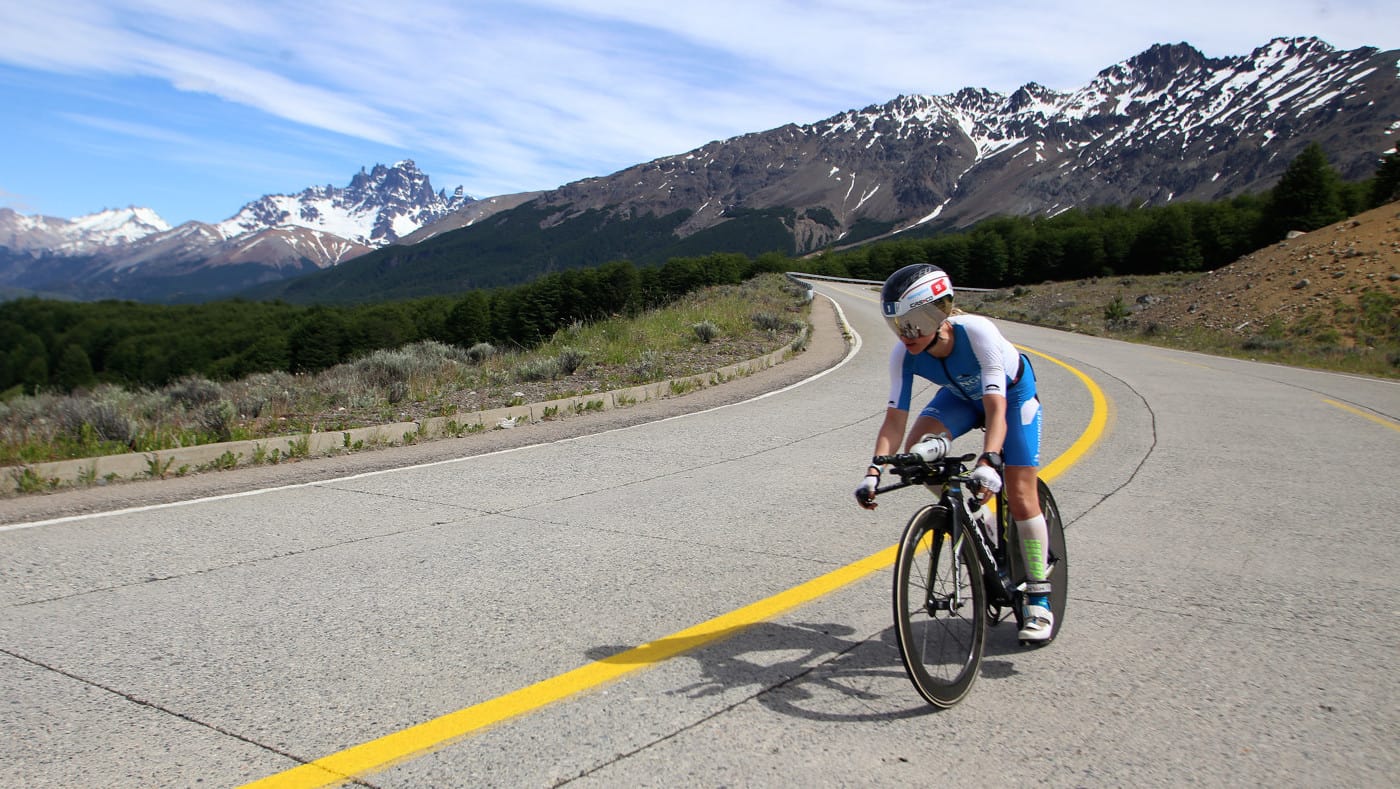 The pavement is far from a perfect tarmac and the elevation gain adds some extra difficulty to the cycling as the road climbs into the Andes before descending again into the village where Transition 2 will be located. There will be a hydration station at kilometer 90.
RUN – 42.2KM
The running leg of the race starts in Cerro Castillo Village and covers a full marathon distance of beautiful landscapes (42.2 kilometers). It runs completely free of pavement and soon after it starts, it takes the athletes up the hill through dirt trails and then back down into a rubble road that follows a river and passes next to beautiful lakes and waterfalls.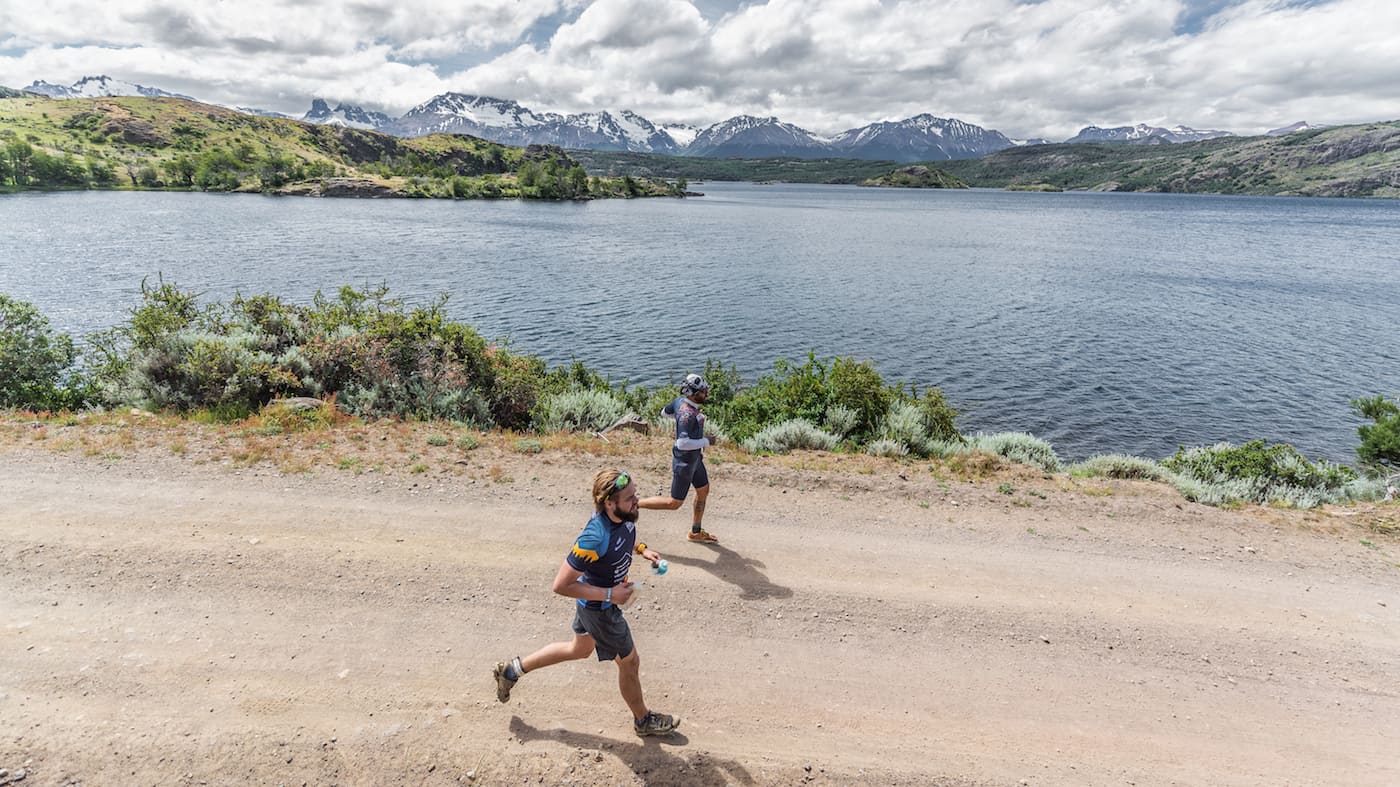 The ascending trail and the tough lay of the rubble road make the run a challenge even for the strongest athletes. There will be hydration stations at kilometre 10 and 20.