Olympian Adlington puts out call for individuals to join her team
Double Olympic Swimming Gold medallist, Rebecca Adlington is searching for two individuals to join her National Lottery Relay team for the Accenture World Triathlon Mixed Relay Nottingham next month.
Mansfield-born Adlington will captain the trio and take to the water to complete a 750m swim in the River Trent before her teammates cycle 18km and finish with a 4.5km run around the city's Victoria Embankment.
The event will witness hundreds of triathletes, from complete beginners to seasoned competitors, take on the course from 1pm, either in as part of a team or by completing the entire triathlon challenge themselves across their choice of distance. Fast forward a few hours and the stage will be set for the world's best triathlon talent to leave thousands of spectators on the edge of their seats as they go head-to-head for a spot on the Tokyo 2020 Olympic start line.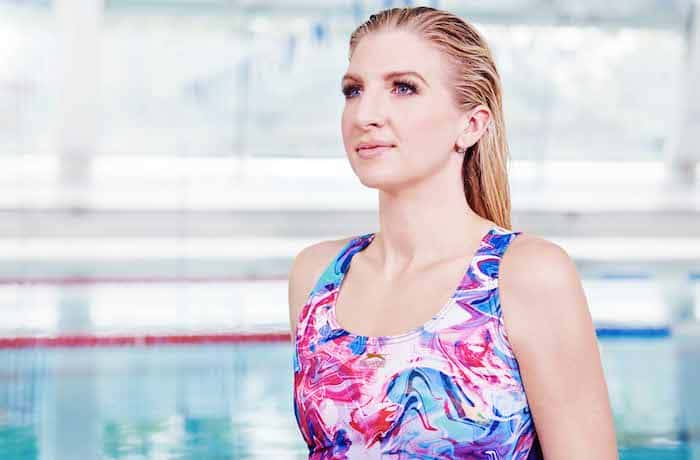 Rebecca Adlington, Double Olympic Swimming Gold medallist, said: "Having grown up in Nottinghamshire and trained in the city's pools many times during my career, it's great to be back and taking to the water again for the Accenture World Triathlon Mixed Relay Nottingham!
This will be my very first time taking on a triathlon, so am looking forward to recruiting my squad and tackling the challenge together."
Andy Salmon, British Triathlon CEO, said: "This is a rare chance to team up with a decorated Olympian on a brilliant course and we're thrilled to be able to offer the opportunity in partnership with UK Sport and the National Lottery."
"The relay allows newcomers to the sport to experience the fantastic race-day atmosphere, with the ability to share the triathlon challenge between them. I look forward to seeing Team Adlington in action on 7 June."
To enter the competition to win a place on The National Lottery Relay team for the Accenture World Triathlon Mixed Relay Nottingham to complete either the bike or run leg, visit Nottingham.triathlon.org/nationallotteryrelayteam. Entries will close midnight Tuesday 29 May and winners will be contacted on Wednesday 30 May. Entrants need not have triathlon experience but should be confident in their ability to cycle 18km or run 5km. Competition T&C's can be found on the entry form.
Once the mass participation races are complete, get the best view of the elite stars from the moment they dive into the River Trent at 6:30pm, all the way to the finish line by taking a seat in the grandstand. Tickets are still on sale and start at £13.50 (plus booking fee) from Nottingham.triathlon.org/tickets
The Accenture World Triathlon Mixed Relay Nottingham is being organised by British Triathlon, in partnership with Accenture, Nottingham City Council, UK Sport, the ITU and OSB Events.