Several British Elite triathletes – Gordon Benson, Mark Buckingham and Marc Austin (who was second last year) – will be racing on the challenge of the Red Bull Neptune Steps on Saturday in Glasgow.
"An adventure race like no other, swimming through 420 metres of cold water, climbing 18 metres over seven canal lock gates."
Well used to racing the Brownlee brothers, this Saturday they will be facing another pair of talented siblings.
---
Red Bull Neptune Steps winner ready for sibling rivalry at world's toughest adventure swim
Brotherly love is a step too far
In the two years since Red Bull Neptune Steps first came to Glasgow, there has only been one winner – Mark Deans.
In 2015 or 2016, there was no equal to the Jordanhill swimmer at the unique event which challenges athletes in an adventure race like no other. However, this year, Mark's younger brother Scott thinks he's just the man to challenge for top spot.
The 18-year-old has an impressive pedigree. He's a member of the GB open water talent squad and Scottish open water swim team.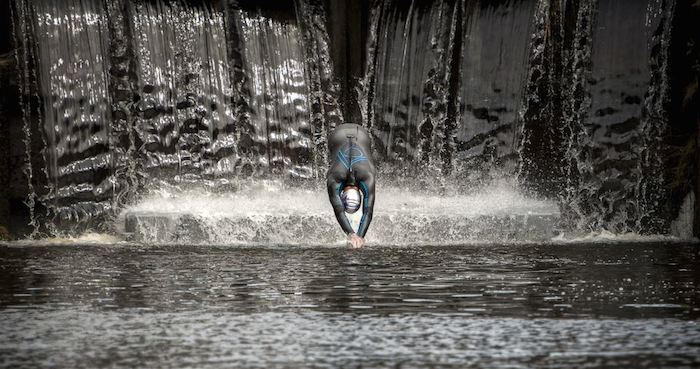 Waiter Scott has never taken part in the race before. He said: "I have cheered my brother on for two years and it just looked like a tough, crazy race. This year, I am hoping to give him a run for his money!
"As brothers we're extremely competitive, and we always have been. This should make the event even more interesting."
What's more is that Mark won't only have to compete with his brother, but also, his coach.
James Leitch may be older than the Deans brothers, but his experience means the pair will not take him lightly. The 41-year-old is a former British open water swimming champion who currently holds the record for swimming Loch Lomond, in just nine hours and one minute. The veteran doesn't shy away from a challenge – he currently he holds the British record for ice swimming.
"Mark and Scott are brilliant swimmers who are a pleasure to coach", said James.
"They are younger and faster. I want to challenge myself to compete at their level. It's an incredible event and there really is no other like it. I can't wait to be part of it."
Red Bull Neptune Steps, which takes place on Saturday March 18, challenges competitors in a true test of speed, strength and resolve, as they swim through 420 metres of cold water and climb 18 metres over seven canal lock gates.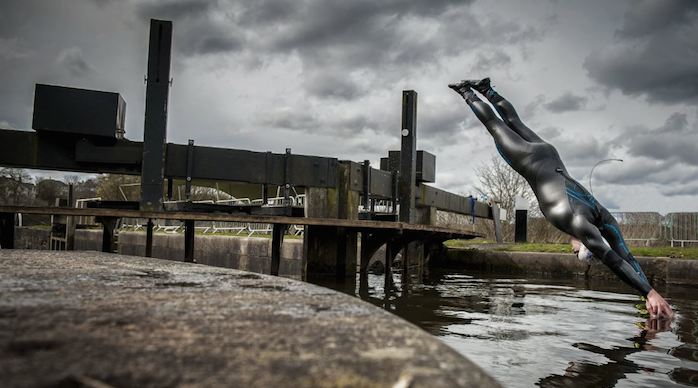 Among other competitors vying for Mark's crown is Olympian Gordon Benson. The triathlete is set to take on the challenge of the icy-cold waters of the Forth & Clyde Canal to kick-start a busy competition schedule.
This year will see double the number of competitors as 400 men and women will line up to swim, climb and conquer the ultimate open-water endurance test.
Red Bull Neptune Steps will start with heats throughout the day, with the highest placed swimmers from each round moving onto the semi-final heat and eventually the final.
Each canal gate features a different obstacle, which the swimmers have to climb over before diving into the next section of water, including cargo net, ropes, wood ladder, rope ladders and a climbing wall.
Red Bull Neptune Steps will take place on Saturday March 18 at Maryhill Locks in Glasgow. For more information, visit redbull.co.uk/neptunesteps.