Record breaking attendance for the spectacular 2018 Superfeet Sandman Triathlon
The 8th Sandman Triathlon, brought to you in partnership with Superfeet, was as fast, friendly, and challenging as ever. Held at Newborough Forest, this year was a record breaking race, with over 1,200 triathletes taking part.
Concluding Always Aim High's SUUNTO Adventure Triathlon Series, the Superfeet Sandman Triathlon has now firmly cemented its reputation as the perfect season closer to the UK triathlon calendar, and this year's race featured more exciting action than ever before.
With the week leading up to the event full of weather warnings, there were some concerns but thankfully we enjoyed a fantastic and sunny weekend.
SATURDAY
Saturday saw the Sprint and Duathlon events along with the Junior Sandman race.
The Welsh Triathlon Super-Series closing race was won by Rhian Roxburgh from GOG Triathlon – just under four minutes ahead of second placed Vicky Johnston and third placed Rebecca Lodge. The men's race was also closely fought with under three minutes separating the top three. Alex Matchett from Pembrokeshire Triathlon Club was first with Chris Silver hot on his heels and Oliver Simon in third.
In the Duathlon, Jonathon Seymour was first man in a time of 01:08:02, while Louise Kelly brought home the win in the women's race in 01:18:27.
Rounding off Saturday's action was the Junior Triathlon. 100 triathlon stars of the future took part in various race distances across a variety of age categories.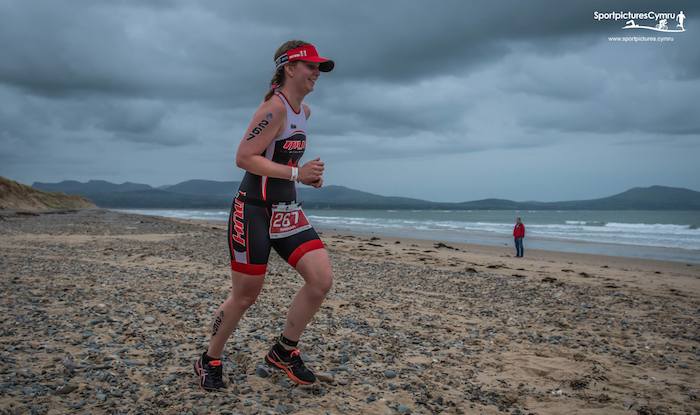 SUNDAY
A calm but chilly Newborough Forest greeted competitors on day two, with the Legend kicking off the action as competitors embarked on their middle distance adventure. An incredible performance from Alex Matchett of Pembrokeshire Triathlon Club saw him double his tally for the weekend, ahead of Andrew Robins and Alex Foster.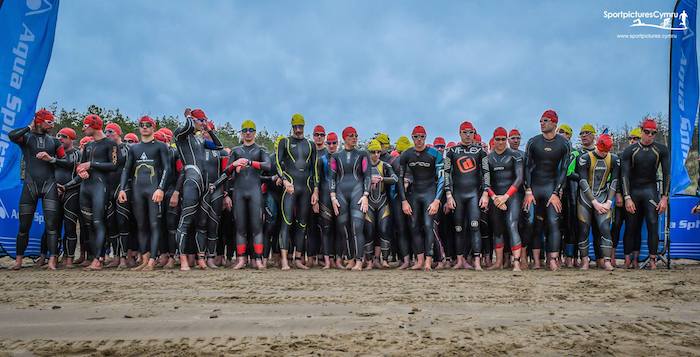 Katy Rose won the women's Legend with over 11 minutes lead over second place Jenny Holden. Third was Emer Sandham from GOG Triathlon.
In the Classic race Chris Standidge took first place ahead of Jack Hindle with Lewis Eccleston in third. Alice Jenkins took the top spot in the women's race, with Becky Schofield and Helen Talbot following close behind in second and third respectively.
The popular Sandman Savage, a combination of both the Sprint on Saturday and the Classic on Sunday, was won by Daniel Elliot and Alice Jenkins, who added to her prize haul for the weekend.
Always Aim High Director Tim Lloyd said: "The 2018 Sandman was quite possibly the best ever. Huge numbers of people visiting Anglesey on a beautiful weekend with the race action televised to a worldwide audience is fantastic for our region and the economic impact it brings."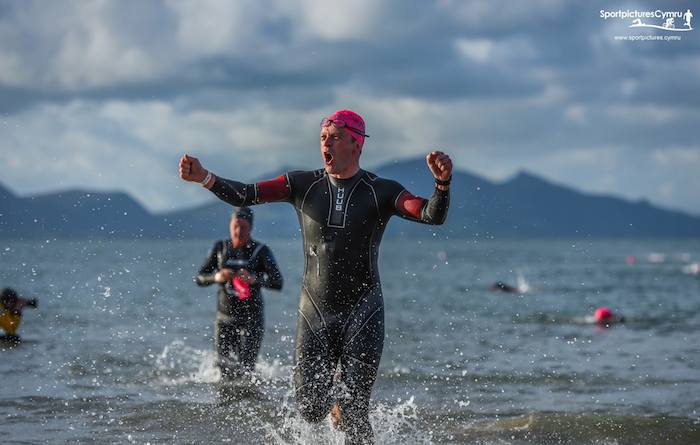 "The Sandman is such a friendly and challenging weekend, this is reflected in the diverse range of competitors, ranging from 8 year old first timers to current World Champions."
"We'd also like to thank Superfeet our title partners for their support and the residents of Newborough and the local communities."
Full Sandman race results by TDL Event Services, and links to race photography courtesy of Mel Parry Event Photography and Sport Pictures Cymru can be found on the Sandman website HERE.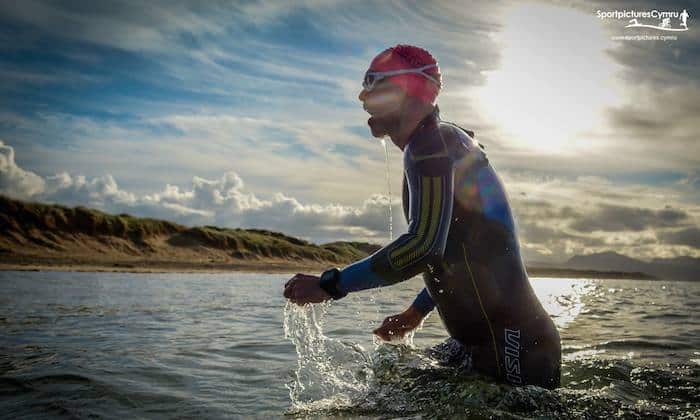 For more information on Always Aim High's 2019 race calendar, visit alwaysaimhighevents.com
Entries for the Adventure Series 2019 featuring all three stunning triathlons, the Slateman, the Snowman, and the Sandman are now open. Don't miss out on this incredible series of events based in some of the most iconic scenery in the world.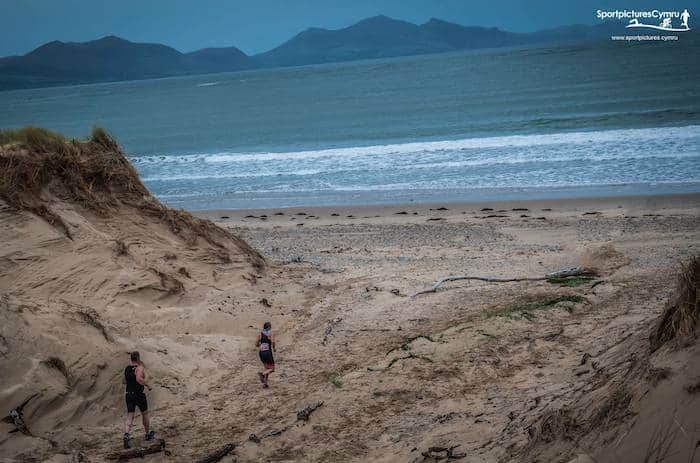 RESULTS
2018 Sandman Legend 72.4 results:
Top 3 Men:
1: Alex Matchett – 04:26:13
2: Andrew Robbins – 04:32:10
3: Alex Foster – 04:32:37 
Top 3 Women:
1: Katy Vose – 05:15:33
2: Jenny Holden – 05:26:56
3: Emer Standing – 05:32:12
2018 Sandman Full Triathlon results:
Top 3 Men:
1: Chris Standidge – 02:24:26
2: Jack Hindle – 02:28:15
3: Lewis Eccleston – 02:31:02
Top 3 Women:
1: Alice Jenkins – 02:56:23
2: Becky Schofield – 02:57:59
3: Helen Talbot – 03:04:57
Savage Winners
Men's: Daniel Elliot
Women's: Alice Jenkins
2018 Sandman Sprint Triathlon results:
Top 3 Men
1: Alex Matchett – 01:01:54
2: Chris Silver – 01:02:13
3: Oliver Simon –  01:03:27 
Top 3 Women
1: Rhian Roxburgh – 01:09:48
2: Vicky Johnson – 01:13:57
3: Rebecca Lodge – 01:14:32
2018 Sandman Duathlon results:
Top 3 Men
1: Jonathon Seymour – 01:08:02
2: David Mole – 01:10:10
3: Gwynedd Jones 01:10:35
Top 3 Women
1: Louise Kelly – 01:18:27
2: Mared Dafydd – 01:25:22
3: Amanda Dawson – 01:30:20