The SLT Arena Games Powered by Zwift is heading to London on March 27 and viewers across the UK will be able to tune in to Super League's innovative blend of in real life and virtual racing live on BBC iPlayer and BBC Sport website from 3pm.
A host of world class athletes are set to take part at Queen Elizabeth Olympic Park, with the likes of double Olympic medallist Jonathan Brownlee and current world champion Georgia Taylor-Brown among those already confirmed, with many more star names to be announced shortly.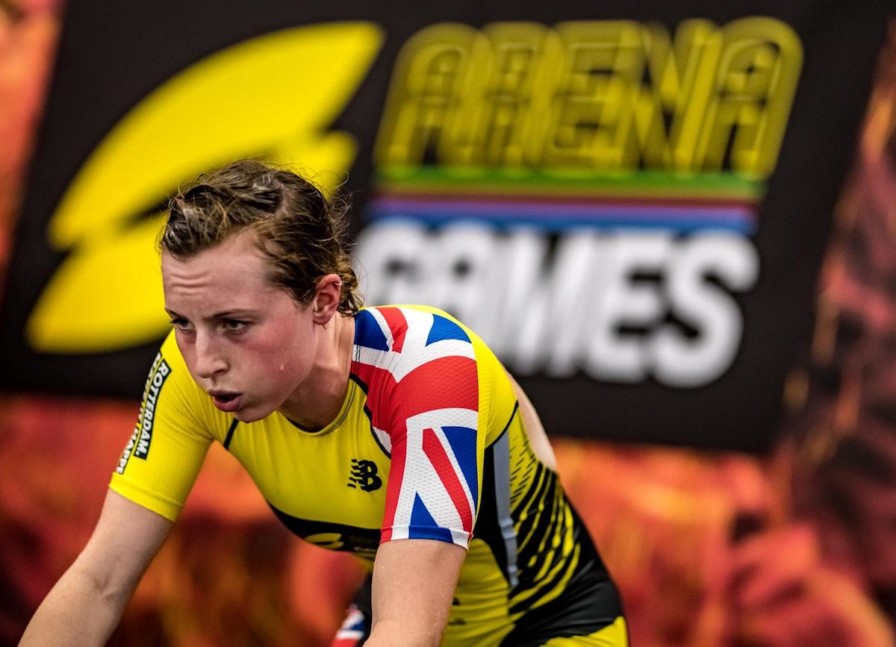 The SLT Arena Games Powered by Zwift provides an immersive viewing experience that allows fans to get up close and personal with the best triathletes in the world and enjoy a new hybrid race format featuring engaging live data.
Athletes complete three rounds of short and sharp swim, bike and run, with the order of the legs shuffled every time.
The 200m swim legs will take place in the Olympic pool while the 4km bike and 1km run disciplines are completed on smart trainers and self-powered curved treadmills with the power and speed of the athletes turned into a virtual race via Zwift's online platform.
The live broadcast will bring together the best of all these elements to produce a captivating event.