General entries for the 2020 SportPursuit Slateman Triathlon and Duathlon Festival are now open. The priority entries stage saw a huge uptake in places with super keen triathletes securing their chance to be part of the Slateman 10th Anniversary celebrations. 2020 sees a date change from the usual early May weekend to 13/14th June.
The 2020 Slateman is expected to be one of the biggest ever, with new events including open water swims, youth and junior races, and twilight running events. All this coupled with the celebrations planned for the Saturday night mean that this 10th Anniversary event will be going off with a bang!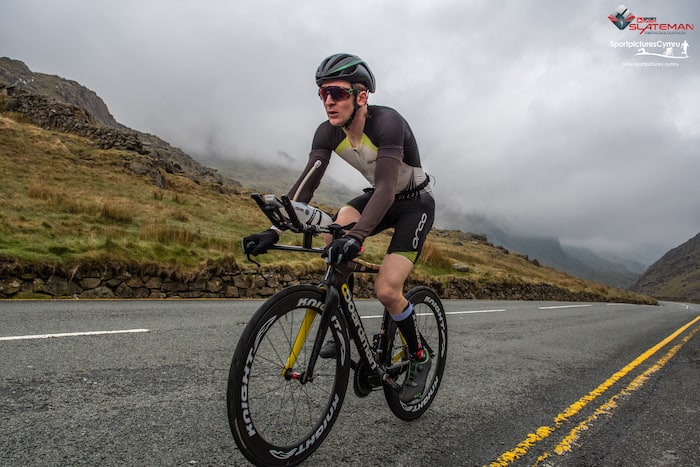 The Slateman will kick off the Always Aim High Adventure Championship 2020, followed by the Odlo Snowman in August, and the Superfeet Sandman in September.
Race founder Tim Lloyd said "The Slateman was our first ever event and we are immensely proud that this year is our 10th Anniversary. It's been an incredible journey to get this far, and we've got plenty more to come. We've got big things lined up for the event next year to mark our 10th year. We've had to move the date to June to have longer days so we can fit it all in!
"We've got so many things planned. As well as the iconic Triathlon, we've added the Standard distance to the Duathlon, included Open Water Swimming Races, plus we've got junior events, and a unique run through the slate quarries which we will be announcing very soon. The event village will offer great family entertainment for all the spectators and we've got some other things up our sleeve too."
Entries for the 2020 Slateman Triathlon Sprint, Standard (aka Classic), Savage, and Legend distances are now open. Head over to http://alwaysaimhighevents.com/slateman-triathlon/slateman-home​ to book your place.
Entries for the Adventure Championship – Triathlon & Duathlon are open – take part in the Slateman, Snowman, and Sandman for one all-inclusive price, plus some pretty spectacular bling.