Back on April 11th 2021… but only for 150 triathletes
The awaited comeback of the Triathlon de Portocolom (www.triathlonportocolom.net) has set the date for the 2021 edition: April 11th.
At this moment, due to the Coronavirus protocol for sport events there will be only 150 slots available for the 111 distance race (1km swimming, 100km cycling and 10km running). The organisation will try to open entires to more participants and to the short distance (55.5) over the upcoming months, following the instructions from the local authorities with the updated situation of the virus.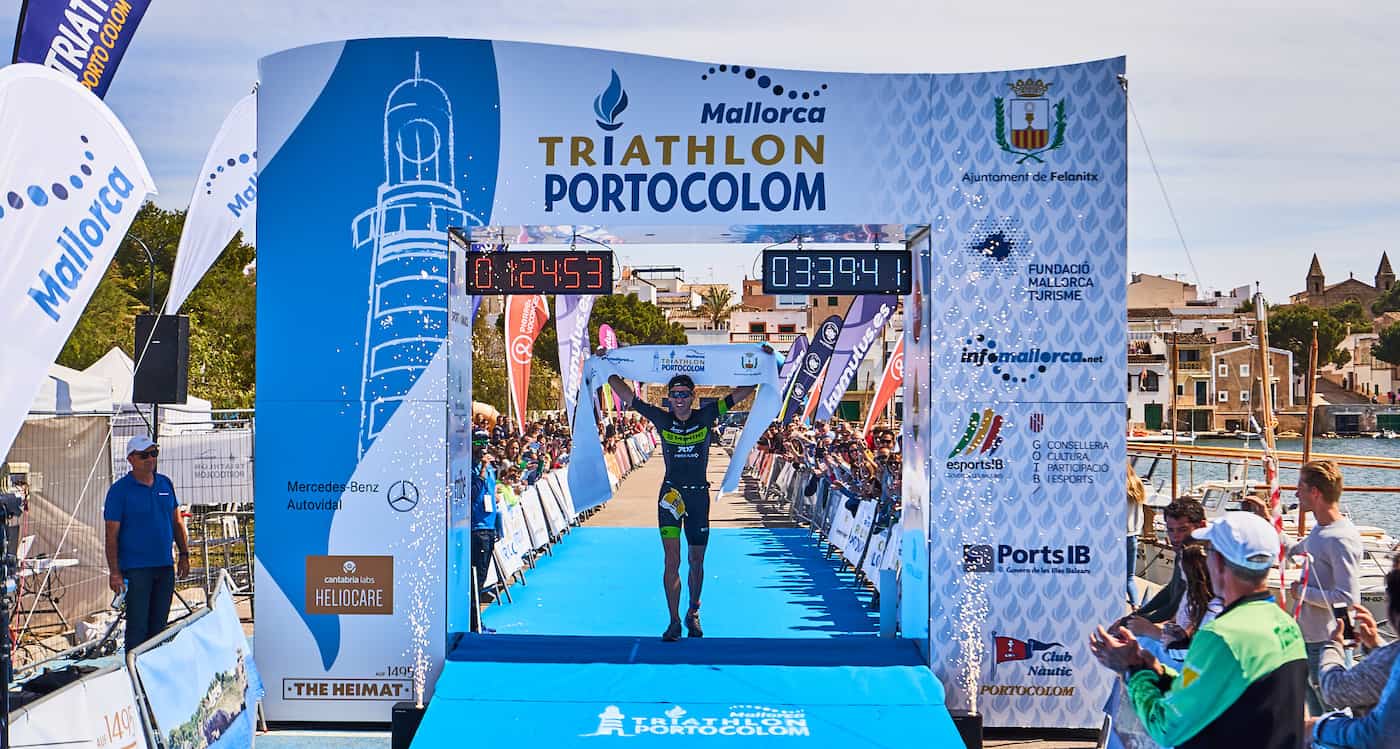 With its date set on Sunday April 11th 2021, it is again one of the earliest triathlon races of the European season, starting with the impressive swim in the bay of Portocolom, followed by the challenging bike course with its double climb uphill to Sant Salvador and finishing with the picturesque running course across the historical town centre towards Portocolom´s emblematic lighthouse.
The outstanding organisation and service helps the race to be voted as the best triathlon from the Balearic Islands every year. The event swim will take place in the Portocolom's spectacular harbour; the bike loop will takes athletes across a rolling course, including the ascent of Sant Salvador, with its 494m height and stunning views towards the island and the southeast coast. The run will take athletes from the old town along the crystal beaches of Portocolom bay before they cross the finish line.
The Triathlon de Portocolom is organized by the sports events agency Kumulus and the Club Triatló Portocolom; and supported by the local council of Felanitx, the Ayuntamiento de Felanitx.