Olympic and World Championship winning triathlon brothers to cut ribbon on 29th March at ExCel London courtesy of OTE Sports
Brownlees to open show, on-stage Q&A and meet fans on OTE Sports stand
Competition: Win one of 10 places at an intimate session with the Brownlee brothers
Limited edition OTE x London Bike Show 'Fuel Pack' available for ticket holders
The London Bike Show and Triathlon Show: London, the UK's largest cycling and triathlon exhibition, has today announced that Olympic medal and World Championship winning brothers Jonny Brownlee and Alistair Brownlee MBE are to open the show on Friday 29th March 2019 at 10:00 GMT.
Appearing courtesy of OTE Sports, the Brownlees' official sports nutrition partner, the champion triathlete siblings will appear in front of fans to cut the ribbon, officially opening the 2019 edition of the London Bike Show and Triathlon Show: London ahead of appearing on stage for a Q&A where they will impart their highly valuable advice on what it takes to compete at the very highest level in triathlon with the audience.
From there, the brothers will head to the OTE Sports stand to meet and greet fans, sign autographs and offer expertise on everything from nutrition to improving swimming technique.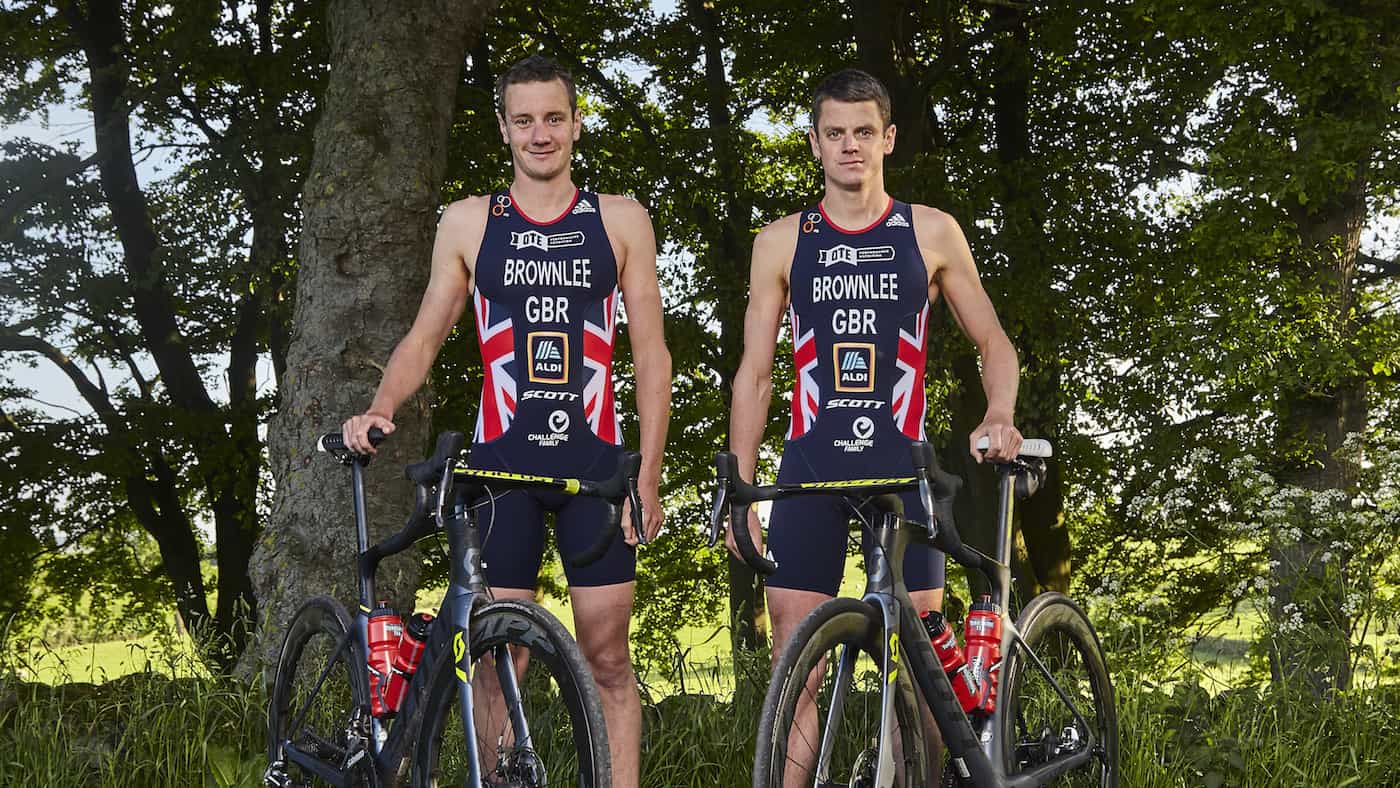 To celebrate the Brownlees opening the event, OTE Sports has teamed up with the show to give visitors a chance to win one of 10 places at an intimate meet and greet with Jonny and Alistair. Visitors booking tickets using special advertised promo codes will be entered in the draw.
OTE has also announced that it will offer London Bike Show and Triathlon Show: London ticket holders the opportunity to purchase a limited edition 'Fuel Pack' at a discounted rate from the OTE stand at the event.
Alongside OTE Sports and the Brownlee brothers, the London Bike Show and Triathlon Show: London never fail to attract a stellar line-up of leading cycling and triathlon brands and the world's best athletes, coaches and industry experts meaning fans can meet their sporting heroes, check out the latest and most innovative products and get advice on their next purchase, their training or even which event to enter next.
Brands confirmed to be attending the show include Canyon, Sigma Sports, Chain Reaction Cycles, Vitus Bikes, Marin Bikes, Da Rosa, Orro, Argon 18, Muc-Off, Ribble Cycles, Zone 3, Wattbike, Schwalbe, Cannondale, GT, Fabric, Cervelo, Focus, Fulcrum, BKool, Tri UK, Fizik and 2XU, with many more to be announced.
A full line-up of inspiring cycling and triathlon stars will be announced ahead of the event.
For more information about the London Bike Show and Triathlon Show: London and to purchase tickets, please visit –