Organisers of the Cintra TRY on the Tyne have announced that due to the COVID-19 pandemic, this year's event has been cancelled. Following discussions with event partners Newcastle City Council and Gateshead Council, Events of the North has confirmed that the event, which was scheduled for 22-23 August, will not go ahead in 2020. TRY on the Tyne will return in August 2021. In the short term, a virtual event will go ahead on the original dates this year, which will help raise money for TRY on the Tyne's charity partner, COCO (Comrades of Children Overseas).
Cintra TRY on the Tyne was due to bring a two-day multi-sport festival to Newcastle and Gateshead with 5k and 10k runs, duathlons, a family athletics event, and for the first time, two triathlons in the heart of the city. Organisers, partners and sponsors have been monitoring the ongoing situation with regard to the COVID-19 restrictions and have concluded that they have no option at this point but to cancel this year's event and plan instead for a return in August 2021.
The virtual TRY on the Tyne event will include a sprint distance duathlon and 10k run, with prizes for the top three in each, plus spot prizes. Participants can complete their race between 22 and 24 August (all legs of a duathlon have to be completed on the same day to qualify for a prize). Entrants will receive bespoke medals and goody bags, and a proportion of every entry fee will be donated to North East based international children's charity COCO. Places on each event cost £12.50 and can be booked at http://tryonthetyne.com/virtual.
Event founder Steve Cram comments: "Events of the North and both councils are committed to hosting safe and inspiring events for participants of all levels and abilities and we remain determined to provide as many opportunities as possible, hopefully in the not too distant future. Large city events take months of planning and rely heavily on volunteers, suppliers, partners and sponsors and we would like to thank everyone for their understanding and support in taking this difficult decision.
"We hope that many of those who were planning to take part this year will join us for the virtual events in August and raise some money for a great cause, and we look forward to bouncing back with a full and brilliant TRY on the Tyne in 2021."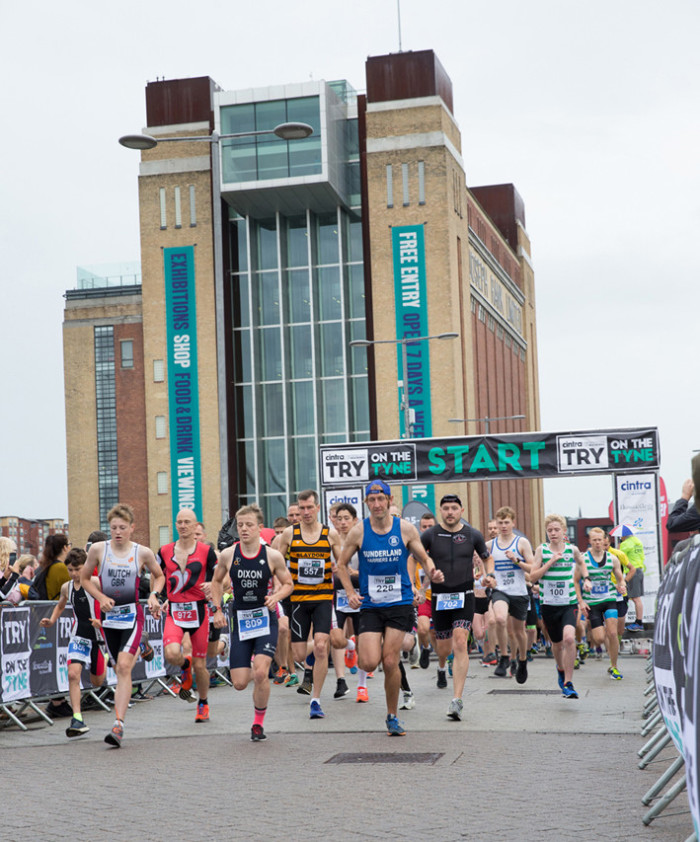 Newcastle City Council's cabinet member for employment and culture, Cllr Ged Bell, adds: "It's a real shame that TRY on the Tyne has fallen victim to COVID-19, though not surprising given the impact the pandemic has had on events worldwide. However, the safety of the public and those taking part must remain paramount so I support this decision.
"Major sporting events are something we've become very good at staging in recent years and we anticipate that when it returns next year it will be part of a much bigger programme that we'll use to help the city recover. In the meantime, I would urge as many people as possible to support the virtual event in aid of a great cause and look forward to TRY on the Tyne returning next year."
Gateshead Council's cabinet member for culture, sport and leisure, Cllr Angela Douglas, comments: "We look forward to welcoming the event back next year, but it is important that this year we do everything we can to combat this virus. Everyone needs to stay safe and stay at home."
For the latest news about TRY on the Tyne and this year's virtual races, visit www.tryonthetyne.com, follow @TryTyne on Twitter and @tryonthetyne on Instagram, or find the event on Facebook.