Super Suit from Fe226 to be Helle Frederiksen's apparel as she target's Kona
If you have even a passing interest in the booming cycling time trial scene in the UK, you'll be familiar with rapid developments in recent years of aerodynamic clothing. The term 'super suit' being applied to the development of cycling skin suits, with the same frequency which we are used to hearing the term 'super bikes'. With the rider accounting for around 80% of the drag of the bike/rider system, bike positioning – and the clothing worn by the rider – really is significant for those wanting to improve performance.
Much of that learning, technology and development – from the likes of BioRacer, Endura, Drag2Zero, AeroCoach, NoPinz and many others – has found its way into the triathlon world. That's not surprising, given that triathletes are hardly shrinking violets when it comes to being open-minded about new technology.
Perhaps the most visible sign of change is just how popular the use of sleeved trisuits and tri tops has become over the past five years. For example, 13 of the top 15 men and 14 of the top 15 women at the IRONMAN World Championships last year raced the cycle leg using sleeved suits…
A new name will be appearing on the market shortly, Fe226 (www.fe226.com), a Danish start-up "formed from an ambition to create a triathlon collection, which is uncompromising in design, materials and construction."
While Fe226 is the brainchild of successful Danish businessman, Morten Søndergaard, the brand also has a British connection – with the design and development team led by London-based Ffion Appleton and Product Manager Sarah Cuthbert. They have 'previous' in the performance sportswear world, having designed for brands including Rapha, Under Armour, Nike and Adidas.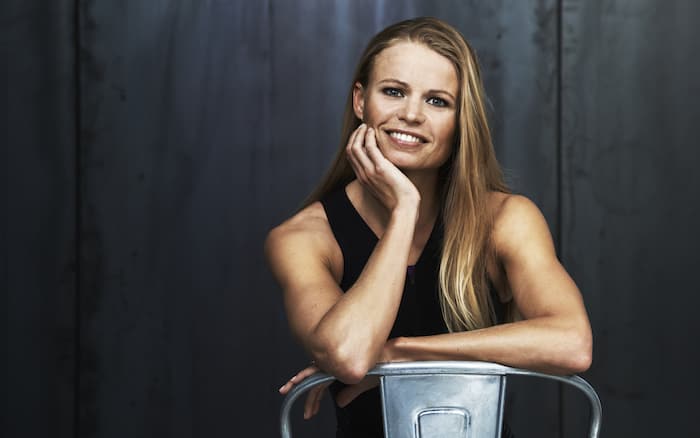 Freederiksen – who set a Danish Ironman record in her first outing over the distance at IRONMAN Arizona last year, will not just be a 'sponsored' athlete, but will work alongside the the Fe226 design team, to produce and market an ultra-aerodynamic and hydrodynamic triathlon suit.
"My cooperation with Fe226 is more than a traditional sponsorship. Fe226 is a breath of fresh air for me as an athlete, they value my experience, my input and my recommendations. They immerse me into their culture and environment in order to help them become one of the leaders. I applaud this approach. Utilizing athletes to broaden their horizon. I have been able to work closely with the London product team for women specific products that will surface in 2018, combining speed and comfort with a beautiful and feminine design."

Founder, Morten Søndergaard says of the Fe226 vision:
"Like Helle, and so many others, I am performance driven. Originating from my experience within business, I saw an opportunity for improvement in triathlon apparel. Studies have shown that the time savings of the optimal triathlon suit are often greater compared to, for example, a wheel or aero helmet. That is why we have chosen to work at such a high-level, not only our people but also the fabrics and technology we are using.
"For more than two years we have worked to develop the ultimate aerodynamic, hydrodynamic, light-drying and EnergyReturn™ 4-way compression suit. We think we have created a unique collection, and therefore we are also very happy and proud that Helle Frederiksen, one of the biggest stars in the triathlon scene, has chosen Fe226 as her race-apparel supplier."
The first items from the Fe226 range are available for purchase on their website now – though not the Frederiksen suit of the male version yet. Expect those to appear soon.