Intelligent Triathlon Training Launches INSCYD Testing
THE INSCYD TRACK ON IMPROVING YOUR PERFORMANCE
ITT is thrilled to announce a brand new partnership with INSCYD Physiology Testing and is offering both bike and run tests as a service at an introductory rate for the first few weeks. As one of only a handful of coaches in the UK currently offering this service, we are excited to use this powerful testing platform to unlock further performance success for our clients.
Being optimally placed in Loughborough, East Midlands we are one of the most accessible centres for this nationally. We really believe that INSCYD could be the game changer most athletes are yet to discover…

INSCYD provides the world's most advanced physiological performance analysis software, which provides us with a holistic and detailed insight into your physiology, whether it be swim, bike or run. We can use it to assess key aspects of your physiology to allow maximal improvements in your specific event, from sprint triathlon to Ironman, from a 5km race to an ultra marathon, from a 10 mile TT to a Grand Tour Stage race.
INSYCD tracks all key physiology variables and enables us to predict future performances, and direct the training required to help you achieve your best. Follow in the footsteps of Ironman World Champions Jan Frodeno, Anne Haug and world class athletes such as Cameron Wurf and Pro Cycling teams like Bora Hansgrohe and Jumbo Visma, using INSCYD testing to unlock your performance potential.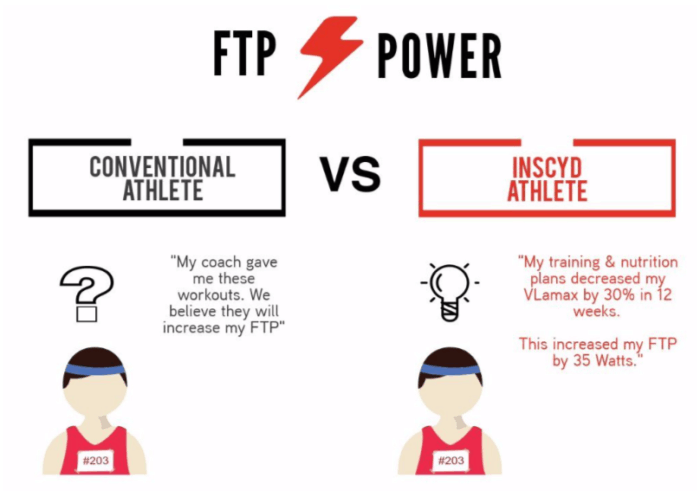 Do you want to:
Understand why you are performing as you are?
Find out what aspects of your fitness you should be working on for maximum gains?
Get the most out of the time you have available to train?
Track progress over time so you know when to change focus of training?
Then INSCYD testing is for you.
BOOK A TEST WITH US
We have several weekend dates scheduled for testing which you can book directly with us. Or alternatively, you can contact us to arrange a weekday time to suit you. Simply visit our website for all the details you need: ​www.itt.world
MORE INFO ABOUT ITT
Over the past decade of coaching many standard middle and long distance athletes to podium success both nationally and internationally, Head Coach Mark Pearce has carved his way as one of the industry leaders in his field. Not only offering fully bespoke Triathlon coaching services, but also detailed swimming analysis either on a one to one basis, or in a Swim School or Swim Clinic format.
Mark is a BTF Level 3 coach with a Masters degree in Applied Physiology. Before setting up Intelligent Triathlon Training, he was physiologist for British Triathlon's Olympic Programme, supporting teams in the 2004 Athens Olympics and 2008 Beijing Olympics. Mark was also Performance Manager for the Women's Olympic Team in 2008. In 2010 he became Head Coach for one of the two UK Olympic Training Centres, based in Loughborough, and coached Lucy Hall to the 2012 London Olympics. During his time coaching with British Triathlon, Mark coached athletes to multiple World Triathlon Series tops tens, podium positions, a World U23 title and numerous World Cup and ITU Cup wins and podiums.
Since taking on longer distance, 70.3 and Ironman athletes he has coached athletes to Professional wins and podiums, AG World Championships and personal bests in events from Sprint Distance to Ironman and Xterra.
His experience in elite sport has been successfully adapted to work in AG and time-starved athletes. Through the use of object analysis and a thorough understanding of the demands of the sport, programmes are not just scaled-down version of Pro programmes. They are designed to maximise the time you have available and provide the biggest bang for your buck.
If you are interested to learn what our coaching can do for you then check out our website: www.itt.world​.