Wahoo Fitness Announces Official Partnership with Professional Triathlete Jan Frodeno
Wahoo Fitness, the leader in workout apps and connected fitness devices, has today announced an official partnership with Olympic champion and two-time Ironman World Champion Jan Frodeno. Given the unique, multi-sport training requirements of triathlon, the Wahoo product ecosystem is perfectly tailored to maximise efforts and enhance the performance of all triathletes, including those competing at the world's most elite levels, like Frodeno.
As an official partner, Wahoo's complete ecosystem of innovative products will be supporting Frodeno's training efforts. This includes the dual-band TICKR X Heart Rate Monitor, the powerful and aerodynamic ELEMNT BOLT GPS cycling computer, and Wahoo's acclaimed indoor stationary smart bike trainer; the KICKR, whose signature flywheel technology replicates the smooth feel of the road. Rounding out the Wahoo ecosystem is the groundbreaking new KICKR CLIMB, a grade simulator which enables Frodeno to replicate the resistance and grade changes found on the profiles of real-world TT courses, providing a competitive edge unmatched by any other indoor trainer.
Like other Wahoo athletes, including Tour de France-winning Team Sky, Frodeno will provide direct input into the design and development of future Wahoo products helping to ensure they are tailored to meet the needs of the most demanding professional athletes. This valuable insight will help ensure Wahoo products continue to remain best-in-class for triathletes with the highest performance standards.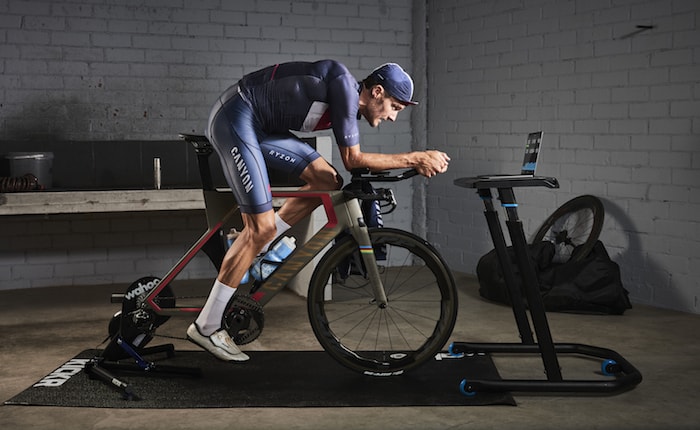 Commenting on the partnership, Wahoo's newest athlete Jan Frodeno said: "I've always considered myself a Wahooligan, as I've been using Wahoo products to support my training efforts for many years, but now I'm happy to say it's official. It's very important to me that the brand cares about delivering a seamless user experience between each of its products – and Wahoo's full ecosystem suits my training needs perfectly, enabling me to train with greater efficiency than ever before."
"We're extremely proud to introduce such an incredible athlete to the 'Wahooligan' family," says Chip Hawkins, Wahoo Fitness CEO. "It's long been Wahoo's mission to support the performance of athletes at all levels, and our product ecosystem is uniquely positioned to provide a truly comprehensive, connected training experience for discerning weekend warriors and elite triathletes like Frodeno who demand nothing but the absolute best."
Learn more about Wahoo's full line of products at www.wahoofitness.com.