MARU Swimwear (website), a British performance swimwear brand, have announced their partnership with Level Water (website), a UK charity that provides specialist one-to-one swimming lessons for children with physical and/or sensory disabilities.
As an official partner of Level Water, MARU will provide a variety of swim equipment to children and instructors to assist with the work that Level Water do. Moreover, MARU will run donation weeks whereby a percentage of their online sales goes directly to Level Water to help them teach more children to swim.
MARU, who have been supplying swimmers with fashion-led performance swimwear in vibrant colours for nearly 30 years, will make their swimwear available to every child and their family who attends Level Water, as well as anyone fundraising on behalf of Level Water at a special discounted rate.
Level Water progress each child's swimming ability to being able to confidently swim 15m front crawl and backstroke. At this point, a child can be safe and independent in the water and can join group swimming lessons or their local competitive club.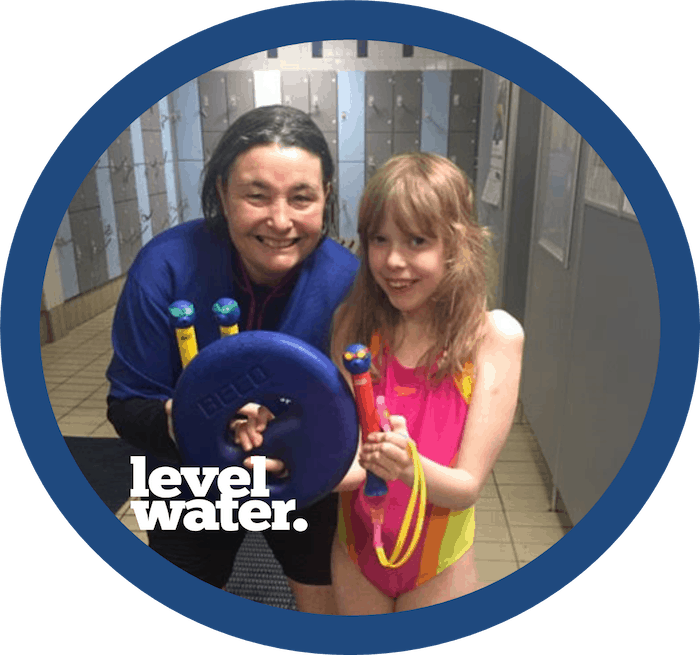 In addition to learning to swim, Level Water want to help each child develop physical, social and emotional confidence which can have a real impact on the trajectory of their life.
David Allen, CEO of MARU commented: "Every child should have the opportunity to learn to swim in a safe and friendly environment. The work Level Water do is to be commended and we are delighted to be able to help and support them in their efforts, not only to develop swimming abilities, but to also make a difference in a child's confidence through sport."
"We are delighted to announce our partnership with great British swim brand, MARU," stated Level Water Founder and Chief Executive Ian Thwaites. "There is a severe shortage of suitable swimming lessons for children with disabilities.  Our lessons provide local and equal access to a sport children want to learn by teaching them the skills necessary to swim. We then support them to join group classes, creating a swimming pathway, free of barriers, to children with disabilities.
"MARU's equipment and fundraising support will help us teach even more children to swim."