PedalCover Insurance has signed a deal to become the main sponsor of the Yorkshire Triathlon Academy.
The home insurance provider, which was developed to provide bespoke cover to triathletes and cyclists, has committed to supporting the Academy for the next year as part of its 'from grass roots to gold medals' programme.
The Yorkshire Triathlon Academy is one of ten regional talent academies, which are the foundations of the triathlon talent pathway in England and GB. It has a history of producing elite triathletes including Alistair and Jonathan Brownlee.
The financial sponsorship from PedalCover will provide the Academy with the support required to allow triathletes to progress further up the talent pathway, including coaching, training camps, equipment and competition support.
PedalCover joins others sponsors including The Brownlee Foundation and blueseventy.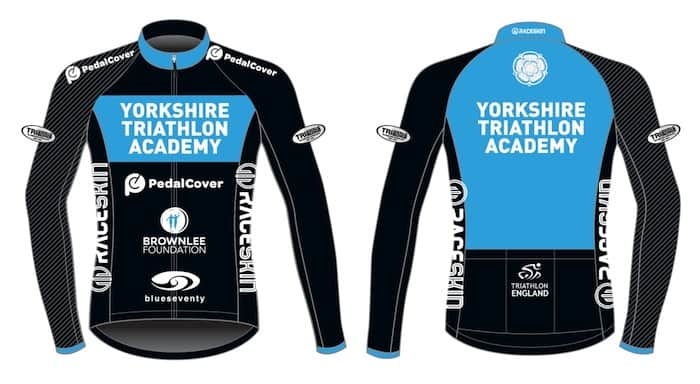 This is the latest announcement from the award-winning insurance brand, after earlier this year announcing that GB triathlon Non Stanford was joining Team PedalCover as an ambassador.
Backed by AXA one of the UK's largest insurance providers, PedalCover is recommended by GB athletes and triathlon clubs from around the country including Leeds & Bradford Triathlon Club.
Its 'from grass roots to gold medals' programme includes a partnership with Welsh Triathlon, its own triathlon team which supports emerging British talent and the sponsorship of Olympic bronze medallist Vicky Holland.
Sinan Osman of British Triathlon, said: "I am delighted to have PedalCover as a main sponsor for the Yorkshire Triathlon Academy. Sponsors are critical to us and their contribution will ensure that we have the funds to find and train the Olympians of the future."
Darren Thomas, founder and managing director of PedalCover, said: "We're very proud to be teaming up with the Yorkshire Triathlon Academy to become its main sponsor.
"As a former semi-professional cyclist, I know how hard it is at the start of your career. Through PedalCover, I wanted to be in a position to support the next generation of GB triathletes.
"Through this sponsorship we're able to help nurture the talent we have in triathlon in the UK and give something back to the sport we love.
"We're also delighted to be alongside The Brownlee Foundation and we hope to work with them throughout the coming year."