This Earth Day, Pelotan (www.pelotan.cc), high-performance sun protection designed specifically for athletes, has joined 1% for the Planet, pledging to donate 1% of annual sales to support non-profit organisations focused on the environment.
---
Tom Austen, Managing Director of Pelotan said "When times are incredibly tough, there are two options – give up or double down on the things you believe in; as endurance athletes we always choose the latter. Our mission is to protect every outdoor athlete from the sun and so at the very core of our business is an absolute passion for the natural world in which we train, race and recover. Whether taking a stage at Alpe d'Huez, winning Kona or completing a local park run, spending time in nature is a major part of the joy of being an athlete and so we are immensely proud to be joining the 1% for the Planet network, working alongside companies like Patagonia to contribute towards positive environmental change. In sport we know 1% can make all the difference and so we are excited to share our journey with the Pelotan community as we aim to exceed this pledge in 2020 and beyond. After being stuck indoors for most of the year, now more than ever we should appreciate the natural world around us and do what we can to leave it in a better place for those following in our footsteps."
Members of 1% for the Planet contribute one percent of annual sales directly to any of the approved non-profit environmental organisations in the network. Today, 1% for the Planet is a network of more than 3,000 business members, a new and expanding core of individual members and thousands of non-profit partners in more than 90 countries.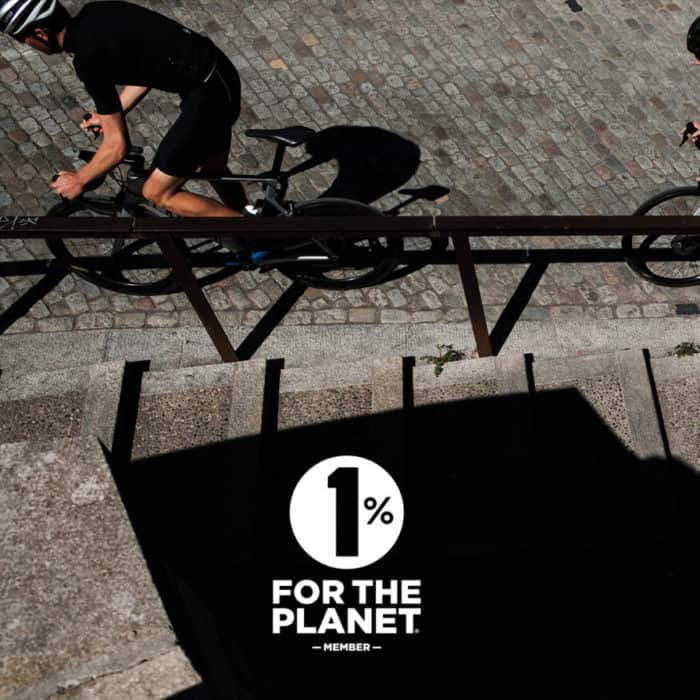 "Our member companies have donated more than $250 million to our environmental non-profit partners to date. Currently, only 3% of total philanthropy goes to the environment and, only 3% of that comes from businesses. The planet needs bigger support than this, and our growing network of member businesses is doing its valuable part to increase giving and support on the ground outcomes. Our members lead with purpose and commitment, characteristics that consumers support. We're excited to welcome Pelotan to our global network as they seek to encourage athletes to spend more time outdoors," says Kate Williams, CEO of 1% for the Planet.
To celebrate the partnership, Pelotan is pledging to donate 11% of all web sales until the end of April to the 1% for the Planet cause.
Pelotan is high-performance sun protection designed specifically to improve performance, maximise comfort and allow athletes around the world to avoid costly sunburn.
Since 2018 the company have worked with Grand Tour Winners, Olympic Gold Medallists, IRONMAN World Champions and multiple World, European and National Champions across Cycling and Triathlon, firmly establishing Pelotan as the choice of elite performers around the world.
Whatever your sport, Pelotan provides maximum protection whilst enabling peak performance – from sunrise to sunset. For more information please visit www.pelotan.cc or search pelotan.cc on social networks.