IRONMAN UK also gains new title sponsor
The IRONMAN World Championship has a new title sponsor. Should you care? Yes!
And before you think, "… I've got no interest in a real-time, glucose sport biosensor monitor", that's not what I mean. I'll leave that to those far more qualified than me to explain how they work, and whether they can improve your performance.
As can't have escaped your attention, the world has significantly changed over the past 15 months and mass-participation sporting events have been amongst those hit the hardest. In my relatively recent memory, there have been years when a title sponsor of the IRONMAN World Championship has been announced practically in race week. It doesn't take a genius to read between the lines, or a degree in marketing, to work out that is far from an optimal situation for either party. A sign of a late notice, cut-price deal? Probably.
In contrast, here we have – announced in April – a two year title partnership. Not only that, but one of the companies involved, Abbott, already have a long commitment to endurance sport through their title sponsorship of the Abbott World Marathon Majors series.
The combination of cutting edge technology, an endurance sport which historically is receptive of technology developments and a huge (Abbott – the partner which powers the Supersapiens app – has a current market capitalisation of well over $200billion, putting it inside the top 50 companies in the world by that measure), is a hugely positive indicator as to the status and potential of our sport.
IRONMAN, I imagine, will have had a truly awful year financially over the last 12 months, due to factors outside of their control. As by far the largest event organiser of middle and long distance events globally, ultimately, their 'health' will impact you, the entrant. Good news for them should be seen as good news for you – and after the last year, perhaps even the very existence of those marquee events that many of you commit so much time and energy towards can be traced backed to commercial arrangements such as this one.
Of course, I've no idea how this partnership will develop over time, but today at least, congratulations to IRONMAN, Supersapiens and Abbott.
---
SUPERSAPIENS ANNOUNCED AS TITLE PARTNER OF THE IRONMAN WORLD CHAMPIONSHIP AND MULTIPLE IRONMAN EUROPEAN EVENTS
Real-Time Energy Management experts expand existing partnership to include world's pinnacle IRONMAN event and several flagship races in Europe
It is arguably already the most talked about device in all of endurance sports, but expect the hype to increase further as today, Supersapiens and IRONMAN announced a major expansion of their recent agreement, which will include title partnership for the 2021 and 2022 IRONMAN World Championship® in Kailua-Kona, Hawai`i as well as several marquee IRONMAN® events in Europe.
Supersapiens, powered by the Abbott Libre Sense Glucose Sport Biosensor, is the first direct-to-consumer energy management ecosystem and application for athletes that gives users real-time visibility into their blood glucose, allowing them to fine-tune fuelling strategies for training, racing, and recovery. Their collaboration with global healthcare leader, Abbott, and proprietary set of data interpretation tools within their app makes Supersapiens the only energy management ecosystem that directly integrates with a Bluetooth-enabled CGM (Continuous Glucose Monitoring), pushing the future of fuelling and sports performance.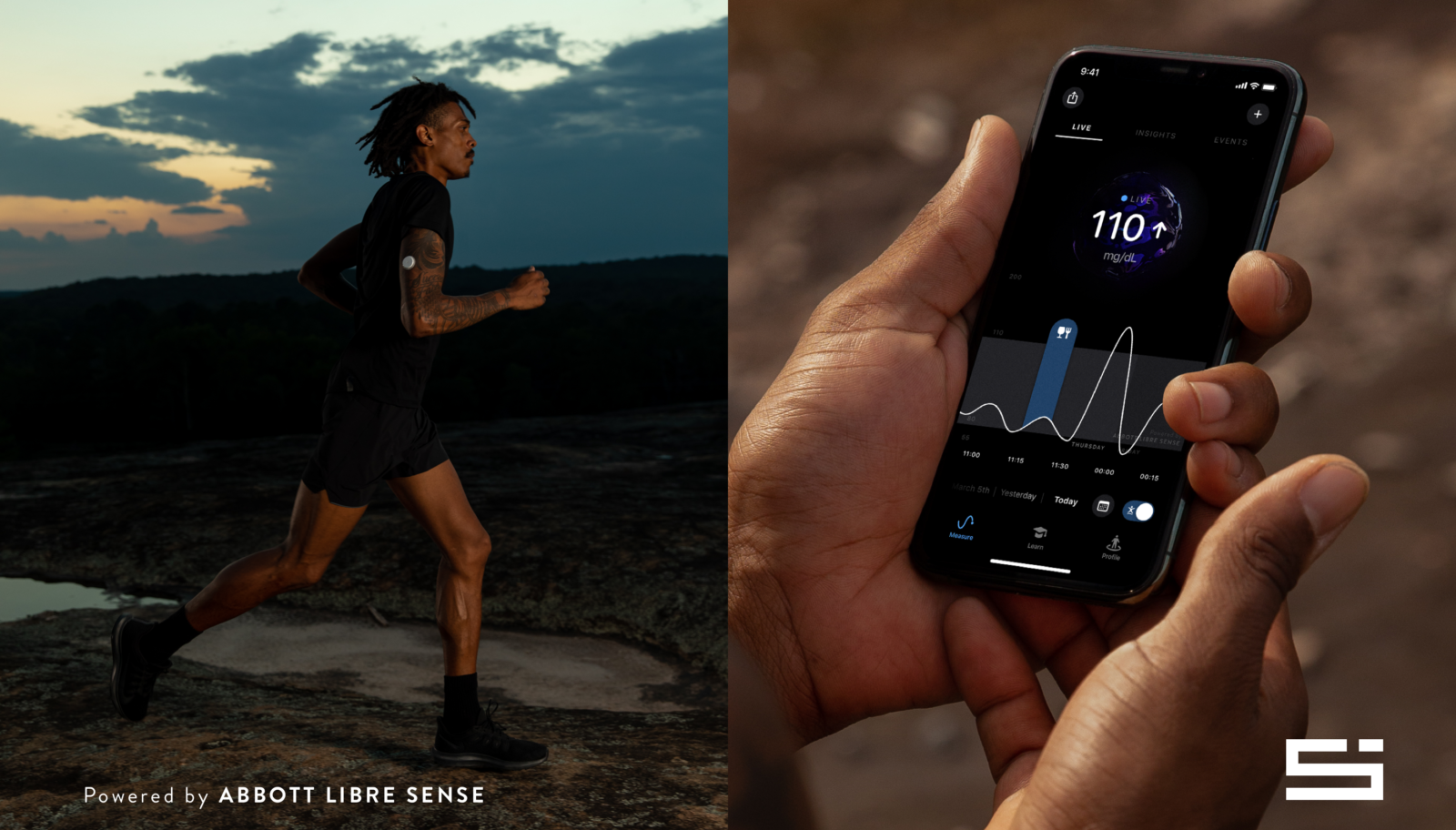 In addition to the world's premier endurance racing event, Supersapiens will also become title partner for IRONMAN Hamburg in Germany, IRONMAN France in Nice, IRONMAN UK in Bolton and IRONMAN Italy Emilia-Romagna in Cervia. Today's announcement expands the existing partnership, announced earlier this year when Supersapiens became the Official Real-Time Energy Management System Supplier for IRONMAN and IRONMAN® 70.3® events in Europe. The original partnership between the two companies was announced in February 2021.
"As athletes, we understand the challenge, struggle, and commitment of training for endurance events like IRONMAN and IRONMAN 70.3," says Supersapiens founder and CEO, Phil Southerland. "Don't let fuelling be the reason for not achieving your time goal. We've seen how more fuelled training minutes can translate into bigger performance gains and more efficient recovery. We are truly excited to work with IRONMAN athletes. For these superhumans, they put so much time and energy in training for 1-2 key events per year. There is too much on the line for them to take a chance on fuelling during race day. We look forward to seeing the personal satisfaction of goals achieved from 100's of thousands of IRONMAN athletes around the world."
"We are excited to extend our relationship with Supersapiens as title partner for our IRONMAN World Championship, the pinnacle event in our sport," said Andrew Messick, President & CEO of The IRONMAN Group. "As many athletes have learned the hard way, getting nutrition wrong can ruin an athlete's race. At IRONMAN we are committed to bringing solutions and technology to our athletes to help them prepare and perform in our events. Supersapiens' innovative technology and real-time insights give athletes the ability to achieve their performance goals as they endeavour for the ultimate red-carpet glory."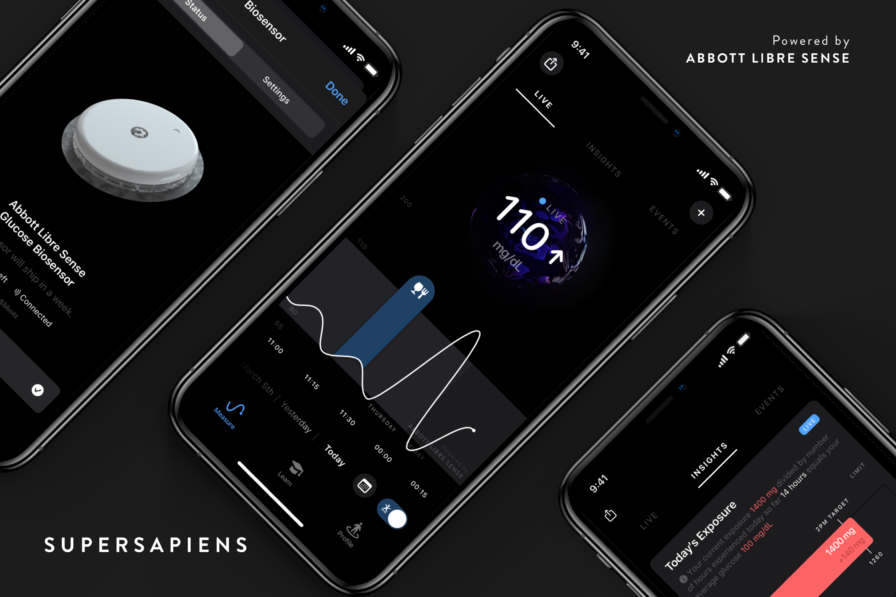 "At our core, Supersapiens is a company of dedicated athletes who inherently understand the road to Kona," said Vice President of Marketing and multiple IRONMAN finisher, Travis McKenzie. "Our innovative energy management system allows athletes to monitor their glucose levels in real-time using the Abbott Libre Sense Glucose Sport Biosensor and the Supersapiens app. Until now, effectively fueling an athlete's training, recovery, and racing has been a guessing game. Using this innovative technology, athletes can make immediate performance gains and get a step closer to mastering the fourth discipline of triathlon."
Additionally, IRONMAN and Supersapiens will introduce the Supersapiens Sub Club Training Platform giving athletes access to education, coaching and support to reach specific time goals in their upcoming IRONMAN events. The program will roll out in late-April and will be supported by the vast IRONMAN U Coaching Network, athletes will have access to exclusive content and expert knowledge to master fueling for their training, recovery and racing needs.
Supersapiens launched to the public in September 2020 and the Supersapiens Ecosystem, including the Abbott Libre Sense Glucose Sport Biosensor, is available now in select European markets at www.supersapiens.com. Athletes can also join this waitlist to be first in line when Supersapiens products becomes available in new markets.
For more information on the IRONMAN brand and global event series, visit www.ironman.com.