Jonathon Riall, Head Coach of British Triathlon's Paralympic Programme in Tokyo, is ready to take on the 'most important days of his career' as he prepares the Great British squad for paratriathlon glory.
Britain sends an eight strong squad to Japan for the Games, with Rio medallists Lauren Steadman (PTS5), Alison Peasgood (PTVI) and Melissa Reid (PTVI) hoping to at least replicate their performances from five years ago.
George Peasgood (PTS5), Claire Cashmore (PTS5), Dave Ellis (PTVI), Fran Brown (PTS2) and Michael Taylor (PTS4) are the other five members (plus VI Guides, Nikki Bartlett, Hazel Macleod and Luke Pollard), hoping to bring back medals from Tokyo.
Different skills with one goal
With previous Paralympic Games medallists, experienced international competitors and relative newcomers, there's a great balance to the squad of experience and youth.
"It's a great mixture of people for sure – the range of backgrounds is why I love this team so much, people have differing skills and experiences that they all bring to the mix.
"Every single one is here for the same reason, which is to perform to their very best, and is willing to prepare diligently for that, and therefore there's a really common theme, and mutual respect from one another seeing their fellow teammates doing all that can be done."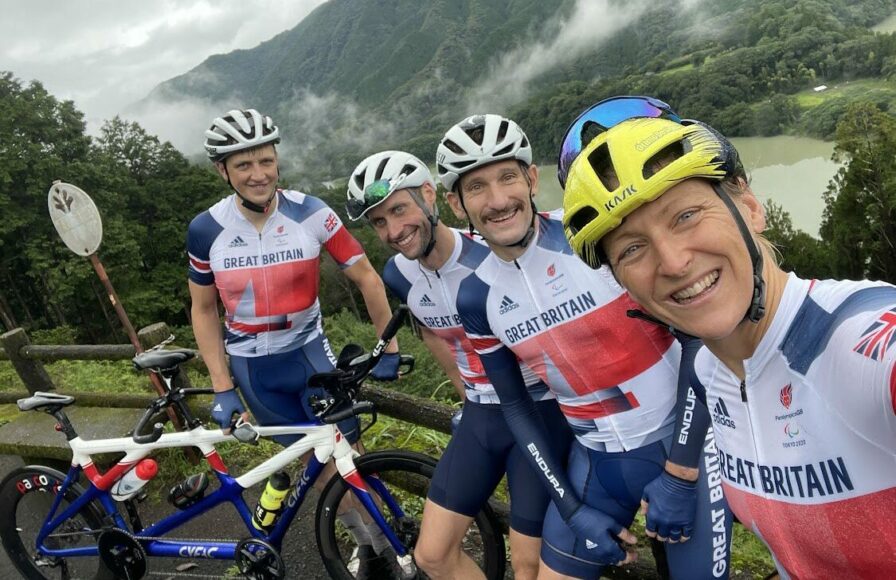 Learning from Rio
This is the second time Riall has been in charge of the Paralympic squad during competition – he was the head of the Rio roster that took home three medals in 2016 – and he hopes the experience of Brazil will be useful in Tokyo:
"The journey to Rio was incredible, and will always be memorable, but it happened so fast.
"We had only established a full-time training centre two years earlier, and only found out which categories were going to represent in the October of 2014.
"So even though we did everything we wanted to, and what was best at the time, we always knew the staff and athletes had some big stepping up to do, and for me this is what's happened.
"We've had five years to continue to learn, develop, and plan. Therefore, athletes are more conditioned, plans are better formed, and wider projects such as the heat and humidity project for Tokyo is planned to the smallest detail."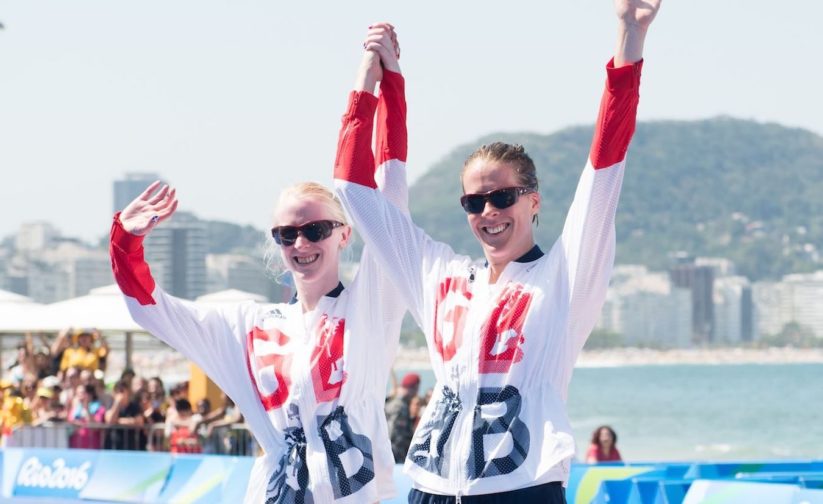 Home from home in Japan
Those details Riall mentioned have been evident for a number of years. Both the Olympic and Paralympic triathlon teams have regularly trained in the Miyazaki prefecture of Japan to help acclimatise to the conditions they'll face:
"We have settled brilliantly, and couldn't ask for a better environment to be preparing for the games in Tokyo.
"We have worked closely with Miyazaki prefecture in Japan since 2017, and have a wonderful relationship with them. Both Olympic and Paralympic teams have been on the ground in Miyazaki since early 2018, therefore it felt like coming home really.
"The restrictions mean we can't interact with the public – so no cafes, restaurants, or sightseeing, but training is absolutely unaffected, therefore, to be honest it's not felt restrictive at all."
A global audience
With the prospect of improving on the programme's performance in Rio, fans across the globe will be able to witness each of the Tokyo races as the coverage of the Paralympics reach extraordinary new levels.
And Riall hopes that many in Great Britain will tune in and be inspired by the eight athletes as they do battle in Japan, something they didn't get to see live in Rio:
"It's incredibly significant," explained Riall when discussing the amount and breadth of coverage the races in Tokyo will receive globally
"It's monumental that this is the first globally streamed paratriathlon, and that it is going to be accessible for millions of disabled people worldwide.
"The appeal of paratriathlon to disabled people is 100% exactly the same for the millions of age groupers and amateurs out there, but it needs to be more accessible.
"So, by showcasing it I hope it inspires people to take part, but I also and probably more significantly hope it encourages clubs, and coaches and events to think about how they could engage a much bigger disabled audience, as its simply a wonderful thing to do."
Getting the final details right
With the Games set to get underway this week, the time has come for the Great British octet to perform on the grandest stage of them all – with Riall still having a huge part to play in their preparations.
"With six days to go until the first race I am feeling calm, prepared, and positive – however these last five days will be some of the most important in my career to get right for the team, so I am still on guard, and doing everything that can be done to move barriers, and make the athlete journey as smooth as it can be."
Check back tomorrow, for part two of our interview with Jonathan as the countdown to Friday night (UK-time), continues.