In the second part of our interview with Jonathon Riall, Head Coach of British Triathlon's Paralympic Programme, he discusses those athletes who missed out a Paralympic selection due to the categories selected by the Paralympic Committee, the Tokyo course the support team behind Team GB… and the need to enjoy the process for success to mean anything
[CLICK HERE to read the first part of the interview].
Thoughts for those not in Tokyo
For the 2020 Tokyo Paralympics, four of the six categories of paratriathlon are included with two missing out for each gender. This means a number of athletes who have pursued their Paralympic dream over the past five years will be unable to compete in Japan.
| | | | |
| --- | --- | --- | --- |
| Category | Description ** | Men | Women |
| PTWC | Wheelchair | | |
| PTS2 | Severe Physical impairment | EXCLUDED | Included |
| PTS3 | Significant Physical Impairment | EXCLUDED | EXCLUDED |
| PTS4 | Moderate Physical Impairment | Included | EXCLUDED |
| PTS5 | Mild Physical Impairment | Included | Included |
| PTVI | Visually Impaired | Included | Included |
(** Note 'layman's terms' used above for brevity and clarity – full details of the Paratriathlon ITU categorisation methodology can be found HERE).
"This is the cruel side of Paralympic sport, admitted Riall. "We are a relatively new sport to the Games, and we don't yet have enough medals so that everyone can compete.
"It's always the most heart-breaking thing to have to tell somebody their dream is over because of a decision that's been made elsewhere.
"The likes of Andy Lewis who won gold in Rio is an example of how hard it can be, going from Paralympic Champion to being off funding and no ability to compete in Tokyo."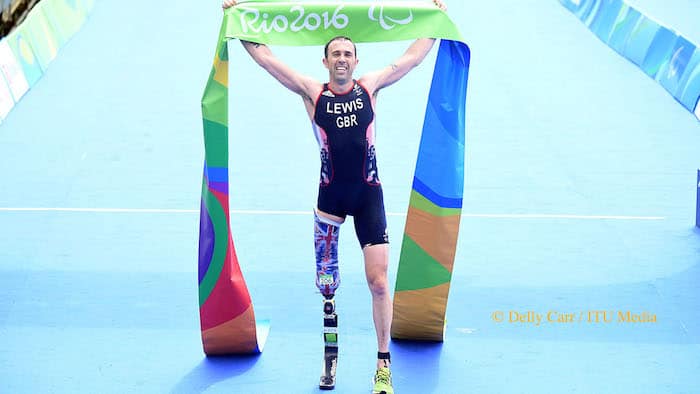 "We always strive for a full medal programme at the games, and World Tri have applied for that again, and we should find out medal numbers later this year (Ed. for Paris 2024)."
Not only have the excluded categories played a part in athletes, but ill health has also stemmed the dreams of some of the finest paratriathletes Great Britain has to offer.
"We have had athletes affected with ill health over the past 18 months, who were due to be here.
"Joe Townsend and Jade Hall, our Commonwealth Games Gold medal winners, were both pre-selected but were unable to accept their place because of their health.
"Thankfully both are showing great signs, but it shows you the tough side of elite sport."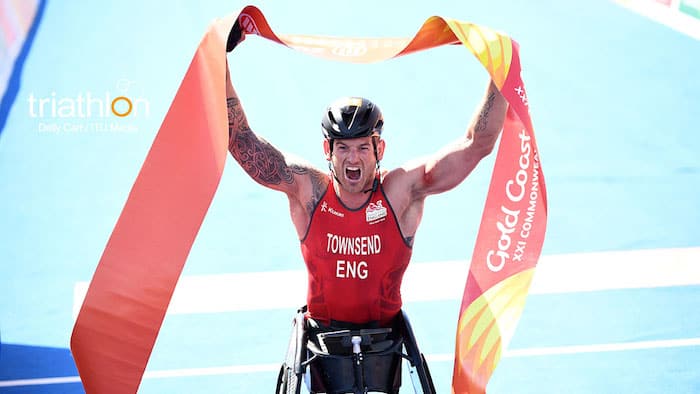 The Tokyo course
With an eight strong squad ready to tackle the Olympic course, Riall has broken down the challenge his athletes as they hunt for Paralympic glory:
"The time trial nature of the course ensures there's action to watch out for, as tactics tend to come into things much less than the Olympic style of racing, and when that's matched with various impairments its one big game of cat and mouse, that's never fully understood till the finish line.
"So again, unlike Olympic racing, you can never presume any athlete is safe until the very final stages due to how people's strengths and weaknesses play out.
"There's no major technical points on the course that will stand out, but the story telling from start to finish is what's most exciting about para racing."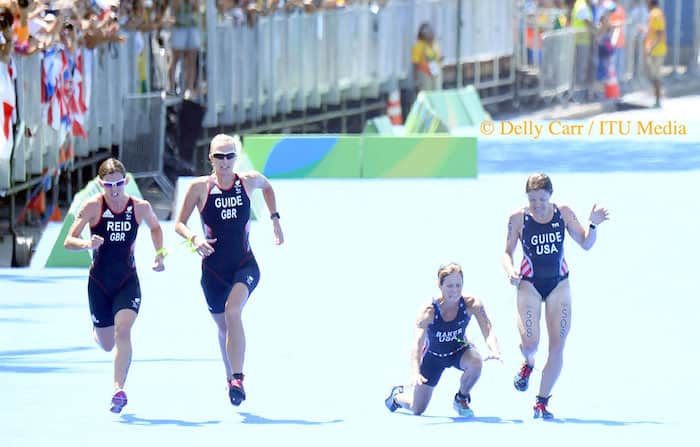 The team behind the team
Supporting the team behind the scenes, much like any Olympic team, are physiotherapists, nutritionists, coaches and other personnel. For Paralympic teams, however, comes the additional input of bespoke equipment and needs personal to each athlete.
"I've been astounded by the support team, especially as we've got closer to the Games.
"The work ethic, and expertise, in my opinion would, be hard to match. There is a difference between Olympic and Paralympic staffs, and I am reassured that I think we as a collective team are understanding that nuance.
"It is not a case of simply trying to create a clone of the Olympic progamme. Every athlete has the most detailed plan for next week's races, down to the minute of what will happen and when to give them every chance to go and do something special."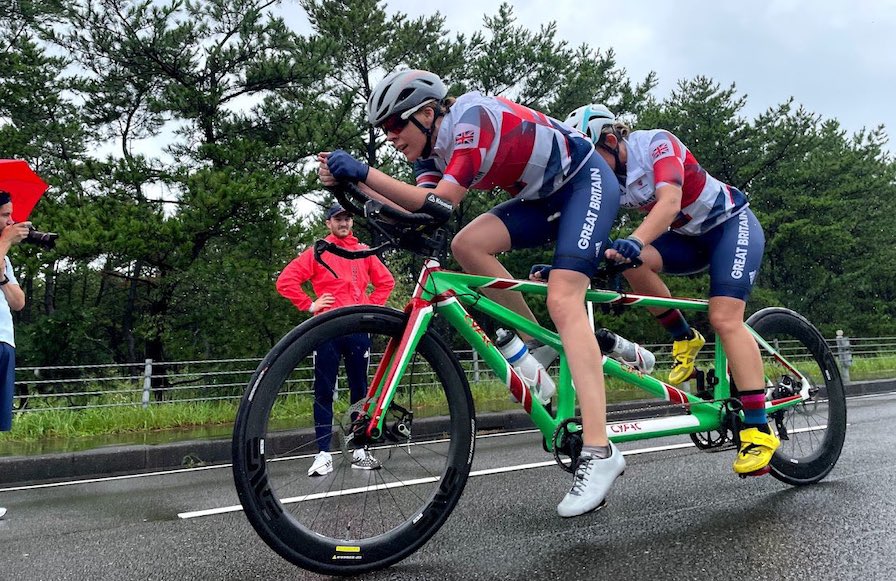 Pressure… but still room for fun
Jonathan Brownlee spoke post-Olympics about "enjoying" the racing, something that perhaps we don't necessarily think of with all of the status / pressure / focus etc of a major Games. That is something that Riall also thinks is key to success:
"Absolutely we've talked about that a lot, more individually as opposed to the big group speech type of approach. But, if we don't enjoy the journey, what does the medal mean in the end?
"The journey is the bit that will either make it all worth while, or something that could leave people feeling a bit empty with the end product. COVID has been tough, and to be at a Games, with international fields, full of people we all respect is a huge privilege in the current climate.
"It's on everyone to enjoy every minute of the experience."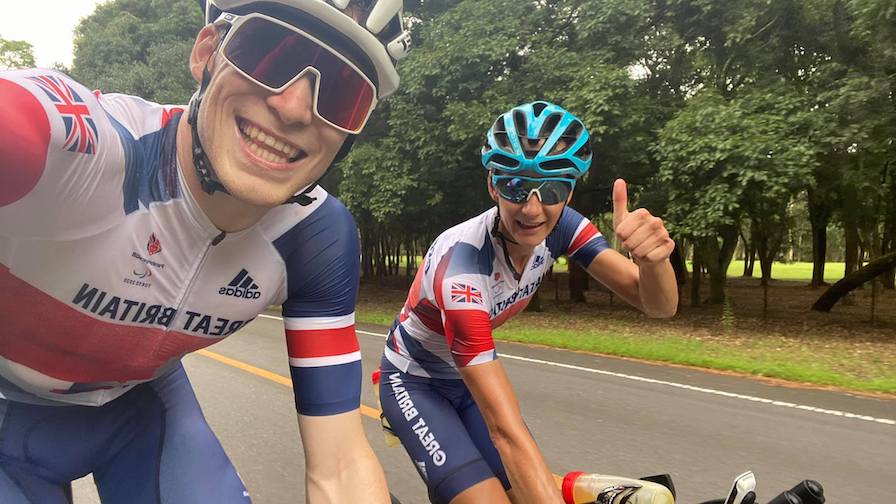 CLICK HERE for our Paralympic Triathlon explainer, including all of the race timings, category explanations and more.