Saturday in Tokyo saw the first of two days of action at the Paralympic Games Triathlon, featuring four of the eight medal events on offer. It was a day which featured a combination of favourites winning, surprises and also some heart-breaking disappointments.
Men's PTS4
No surprises with gold here. Alexis Hanquinquent (FRA) was the short-priced favourite and he delivered in fine style. Winner already this season in Yokohama, Leeds and Besancon, the tall French athlete is Mr. Consistency and once he came out of the swim with a 29-second lead over Great Britain's Michael Taylor, he was never going to be challenged.
He added the fastest bike and run splits (and just to complete the set, transitions too), for a dominant victory margin of almost four minutes. Even a stumble and fall on the run was overcome without issues. With the Paralympic Games on home soil in three years time, he already has his sights set on defending this win.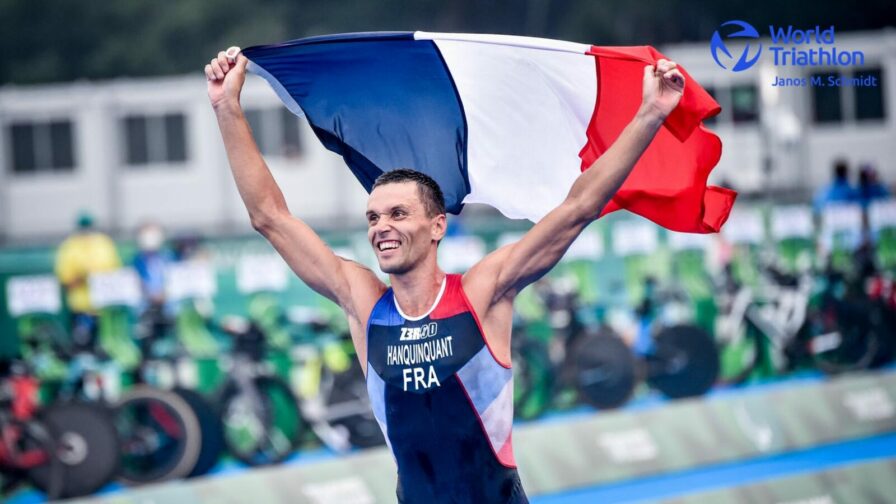 "Today was a really hard day, with the humidity. The swim and to bike was OK, but on the run I really struggled. This is a dream for me. The people here in Japan are fantastic, always supporting. Thank you so much to everyone, and I hope to repeat this in Paris"
Michael Taylor, who has performed so well this season to secure his Tokyo slot relatively late, finished eighth. Afterwards he said: "The Japanese people were amazing, lots of people on the course clapping and edging me on. It was a really nice and the Japanese people and Tokyo have put on an amazing event and I'm so glad I made it.
"It's been an incredible opportunity and I'd like to thank British Triathlon, National Lottery, all the performance centres in Bristol, Bath, Cardiff, Loughborough and my friends and family as their support over the season has been amazing from day one when I lost my leg it was overwhelming, and the amount of support has been incredible."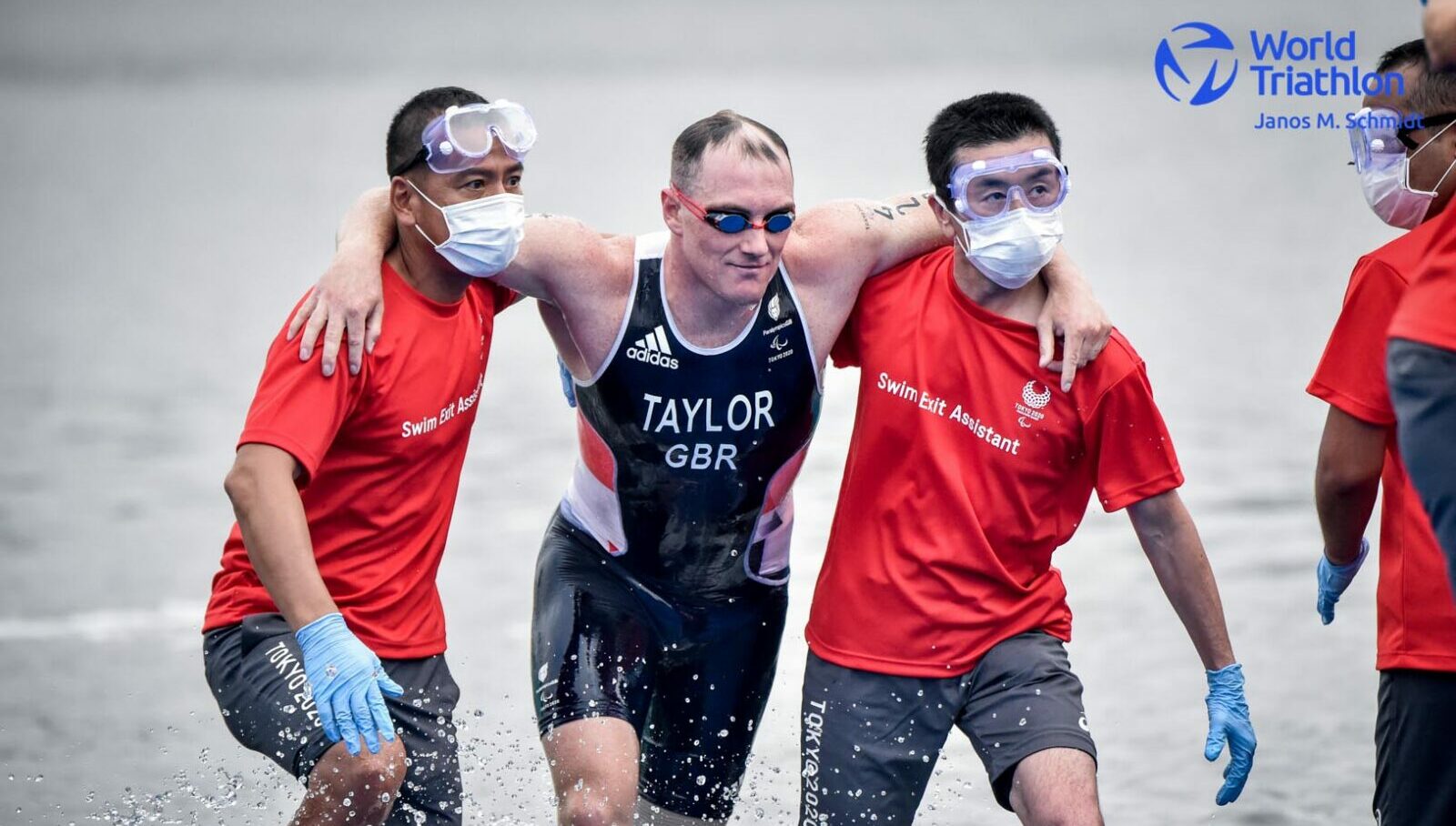 Women's PTS2
World and European champion in 2019, Great Britain's Fran Brown has had an incredibly difficult 18 months, and unfortunately luck would not be on her side here either, despite starting the run just 11 seconds behind the USA's Haley Danz.
The top four in her PTS2 division at T2 were incredibly close, and the 5km run would determine the direction of the medals. Winner in Rio, Allysa Seeley was able to produce the quickest run (21:52) and pass Seely to produce a Team USA one-two, and become a double Paralympic Triathlon gold medallist. She retained her title from Rio 2016.
After that injury incurred in T2, Fran Brown finished fourth, with Veronica Yoko Plebani (ITA) joining the two U.S. athlete on the podium.
Men PTVI
Great Britain's Dave Ellis, Guided by Luke Pollard, was arguably the strongest favourite for Gold amongst the TeamGB Paralympic Games triathlon team.
A dominant winner at the WTPS Leeds, all was good in the swim… but his race would end soon after, with a technical issue (a broken chain to be precise) on the bike. Devastating for an athlete who didn't get the chance to race in Rio as the Men's PTVI category was not included in the 2016 Games.
Always highly competitive, the top top five in the men's PTVI division were separated by less than two minutes, and it was another gold for USA through Brad Snyder, a previous Paralympic medallist in both London 2012 and Rio 2016 in the swimming pool.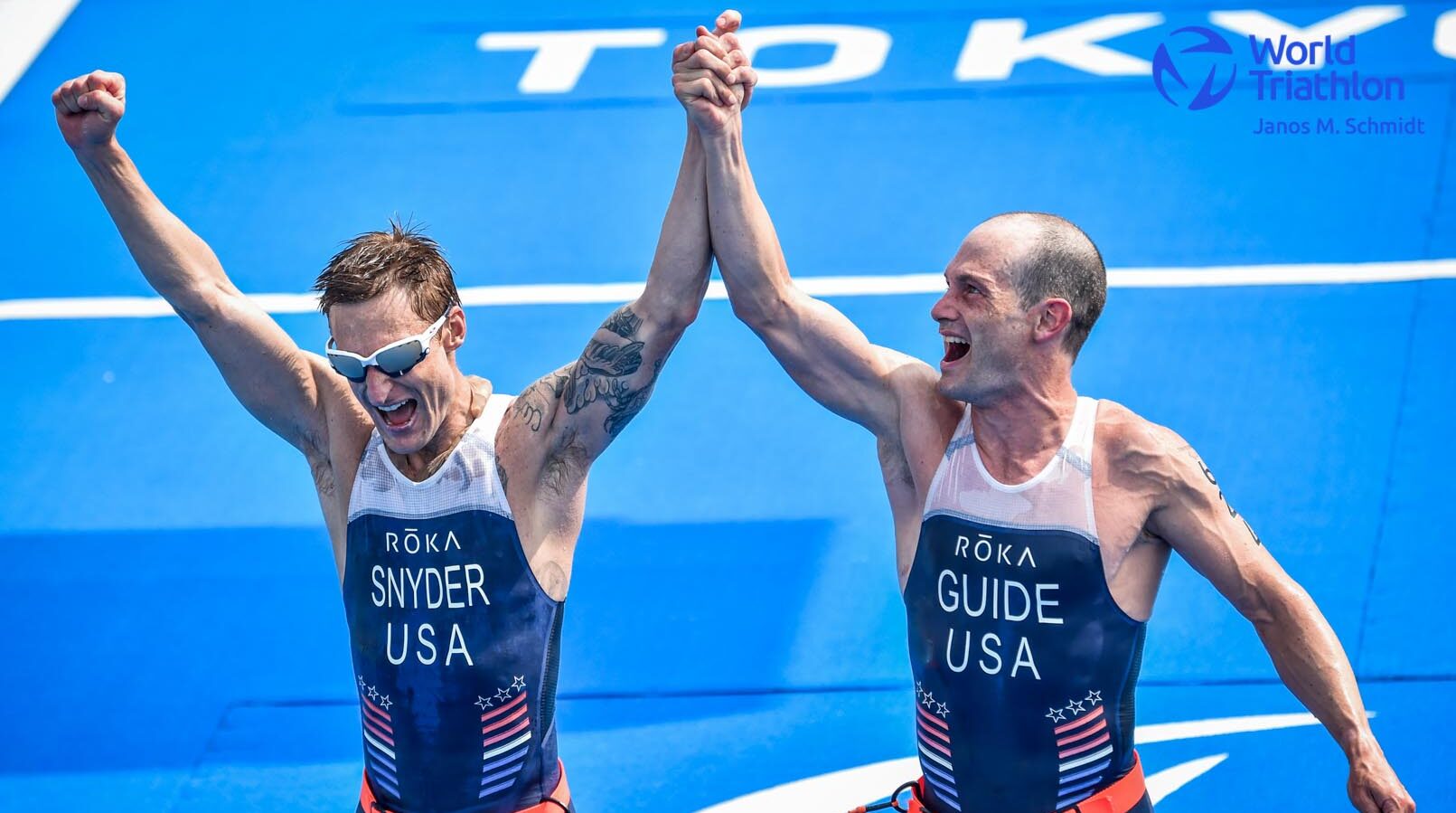 "It's a big moment, because you spend so much time visualising and hoping, preparing for it. Just like in Rio and London, there's no way you can possibly imagine how good it's going to feel. To be able to reach this level in a second sport is a really cool feeling.
"My life is not about winning. It's about challenge, it's about taking on challenges, learning new skills, expanding my boundaries and capabilities. I really felt I was kind of tapped out in swimming. I don't think there was a lot more I could squeeze out of my capability in swimming. In triathlon there are so many skills, there is so much to learn. There is even stuff I screwed up today. I didn't get my shoes on all that fast in transition two, so there's lots of room for improvement."
"That's exciting to go into each race, saying, there's a little bit something I can do better. And that's what triathlon represented for me."
WOMEN'S PTVI
After winning the silver medal at Rio 2016, it was a 'close but no cigar' finish for Alison Peasgood (Guided by Nikki Bartlett).
Spain's Susanna Rodriguez – winner in Leeds – was the clear favourite, and she duly delivered with a four-minute margin of victory as she broke the tape at the finish line. Italy's Anna Barbaro was second at that Leeds race and she followed that script here by taking silver.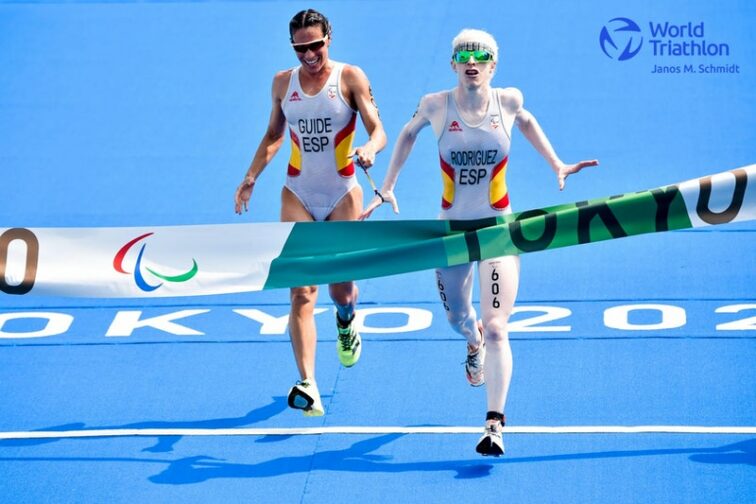 There was a real battle taking place just 30 seconds later however, which saw both Annouck Curzillat (FRA) and Peasgood on the blue carpet of the finish line together. Alison produced a sprint finish, but it wasn't quite enough, and despite having completely emptied the tank and needed some assisrance at the finish line, she would add fourth place to her Rio 2016 silver medal. She was just two seconds behind the French athlete after moving through the field on the run.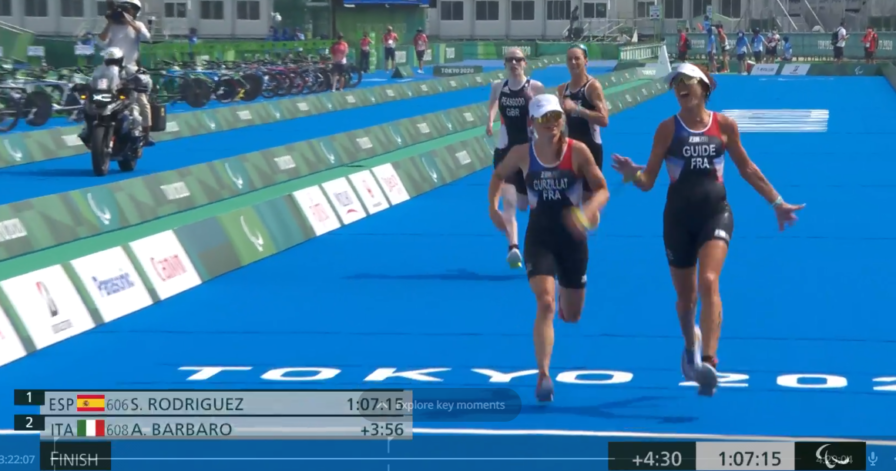 Paralympic Games Triathlon – Day One
Saturday August 28, 2021 – Tokyo, Japan
MEN – PTS4
Alexis Hanquinquant (FRA) – 59:58
Hideki Uda (JPN) – 1:03:45
Ajejandro Sanchez Palomero (ESP) – 1:04:24
8. Michael Taylor (GBR) – 1:08:11
WOMEN – PT2
Allysa Seely (USA) – 1:14:03
Haley Danz (USA) – 1:14:58
Veronica Yoko Plebani (ITA) – 1:15:55
Fran Brown (GBR) – 1:19:42
MEN – PTVI
Brad Snyder (USA) – 1:01:16
Hector Catala Laparra (ESP) – 1:02:11
Saturu Yoneoka (JPN) – 1:02:20
DNF – Dave Ellis (GBR), Guided by Luke Pollard
WOMEN – PTVI
Susanna Rodriguez (ESP) – 1:07:15
Anna Barbaro (ITA) – 1:11:11
Annouck Curzillat (FRA) – 1:11:45
Alison Peasgood (GBR) – 1:11:47 (Guided by Nikki Bartlett)
7. Melissa Reid (GBR) – 1:14:24 (Guided by Hazel Macleod)