Just two of the incredibly strong British Paratriathlon squad made the long journey to Japan for the World Triathlon Para Series Yokohama – but hopefully they will sleep well on the flight home, knowing, "job well done".
For George Peasgood (PTS5), his selection from the Paralympic Games from a British perspective would surely be a given, but such is the depth of racing, his pre-race Paralympic Qualification Ranking of 11th, could leave him vulnerable. Returning to the UK with the scalp of the reigning Paralympic Games champion, Martin Schulz (and the ranking points to go with it) is an amazing result – and, I think, the first time he has managed that against one of the strongest athletes in Para racing over the last decade.
I'd spoken about Michael Taylor (PTS4) recently, following his displays at the SLT Arena Games in London and Rotterdam. Relatively new to the squad, he has been making rapid progress and was the athlete that was almost in a race-against-time to turn that into ranking points and prove his selection worth. 11th before today, he was beaten only by the #1 ranked athlete and ahead of #3.
Jonathan Riall, Head Coach of the British Triathlon Paratriathlon Programme, will also be a very happy man.
---
Peasgood and Taylor set early season marker in Yokohama
George Peasgood and Michael Taylor lay down early season markers as they won gold and silver respectively at the 2021 World Triathlon Para Series Yokohama.
Peasgood's race was first on the order for the day and he took on Paralympic Champion Martin Schulz (GER) in the bid for vital Toko 2020 qualification points.
The Brit was first out of the swim with almost a minutes' lead over Schulz before getting out of transition one looking strong on the bike leg where he put time on his lead.
Peasgood enjoyed a really quick second transition and moved into the run part of the race looking confident.
His lead over Schulz extended to closer to a minute through the 5km run before Schulz came back at Peasgood and cut the lead to under 20 seconds.
Peasgood took the tape with a 13-second lead over his rival and secured his first gold world triathlon para series medal since 2018.
Taylor, who was only competing in his second World Triathlon Para Series event, secured silver with an impressive performance showing his potential.
He secured the fastest swim in the field and came into T1 looking confident. He got onto the bike leg and was only behind 2019's world champion Alexis Hanquiquant (FRA) and America's Jamie Brown.
Taylor completed the third fastest bike leg and the run allowed him to stay in a good position to secure that silver medal.
PTS5 MEN
1st – George Peasgood (GBR) – 57:12
2nd – Martin Schulz (GER) – 57:25
3rd – Ronan Cordeiro (BRA) – 58:19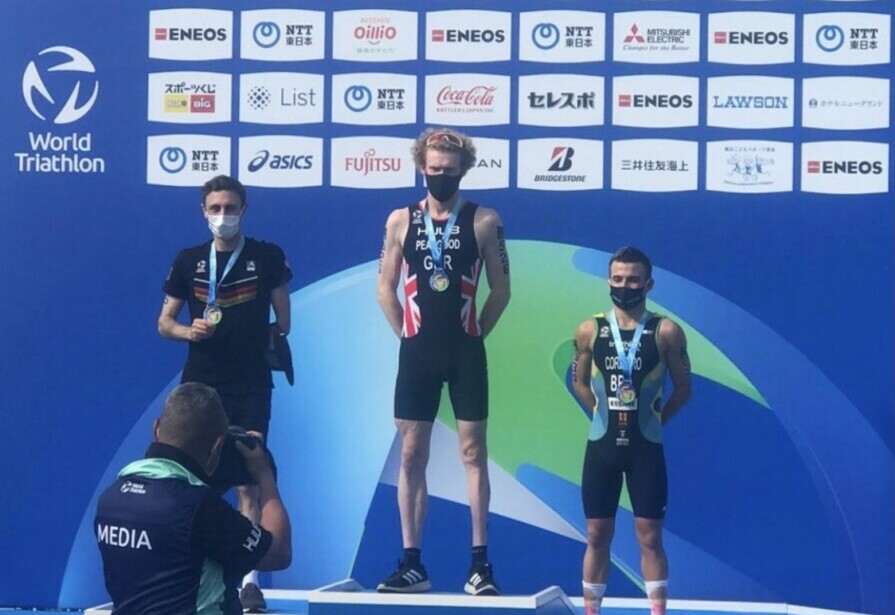 PTS4 MEN
1st – Alex Hanquinquant (FRA) – 57:55
2nd – Michael Taylor (GBR) – 59:58
3rd – Hideki Uda (JPN) – 1:02:22