World Triathlon has voted to allow transgender women to continue competing in the female category in a decision that clashes with upcoming British Triathlon policy.
The new rules will not only differ from the sport's governing body in Britain but also the recent decision of swimming's international federation, Fina.
British Triathlon last month became the first UK sport to ban transgender athletes over the age of 12 from racing in the female category in competitive events, at all levels, with the policy coming into effect at the start of 2023.
Asked at the time about the possibility of World Triathlon and/or other sports and governing bodies establishing a different policy, CEO Andy Salmon told us: "We have looked at what other sports are doing and have engaged with World Triathlon.
"However, the British Triathlon Board was resolute in its determination to establish a policy that is right for our sport in Great Britain specifically. To this end, we took real cognisance of the outcomes from our consultation and of just how important gender equity is in triathlon and in swim, bike, run."
September start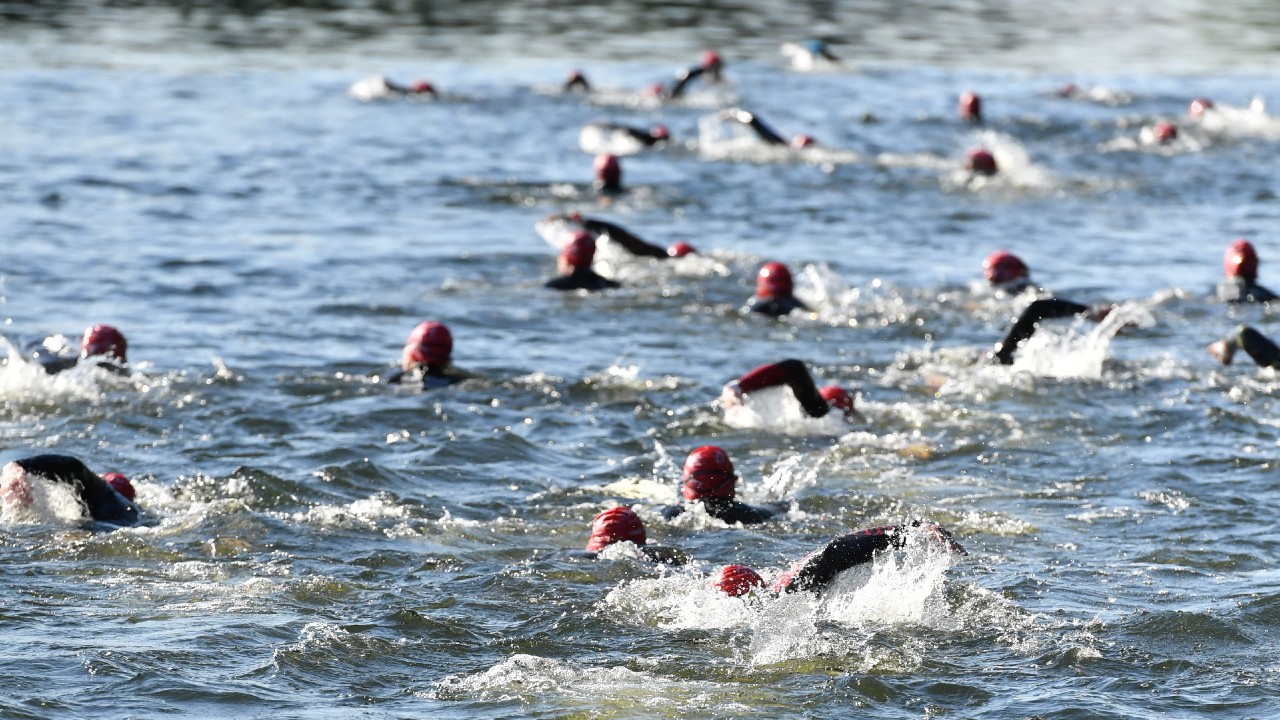 However, World Triathlon says its Transgender Policy will be implemented on the first weekend in September following consultation with its Medical Committee, Athletes Committee, Coaches Committee, Legal & Constitution Committee, Women's Committee and the Equality, Diversion & Inclusion Commission, as well as multiple experts in the field and the transgender community.
The policy was agreed by a majority of its executive board, despite Vice President Ian Howard and President of the Athletes Committee Tamas Toth voting against it.
The policy states: "To compete in the female category in an Elite or Age-Group triathlon competition, a Transgender athlete must demonstrate that the concentration of testosterone in the athlete's serum has been less than 2.5 nmol/L continuously for a period of at least 24 months. Also, at least 48 months must have elapsed since the Transgender athlete has competed as a male in any sporting competition."
World Triathlon President Marisol Casado said: "We have been studying this matter for over a year, we have listened to the voices of all World Triathlon stakeholders, and I can only thank all the Committees and Commissions for the detailed work carried out by them to inform this policy.
"We are a small International Federation, but one that has always had inclusion and gender balance in our DNA.
"The Policy that we have just approved shows that we are prioritizing the fairness principle but showing inclusiveness.
"It is fully aligned with the IOC's recommendation, and similar to what other IFs have done in the last months.
"We will of course monitor the situation and the evolution of this policy, and we are open to reviewing and discussing it as much as necessary over time, as this subject is still evolving and we need to be flexible."
World Triathlon's policy will mean transgender women face increased restrictions before they are able to compete internationally, but the move is still likely to be opposed by campaign groups for women's sport.
A British Triathlon spokesperson said: "We're aware that World Triathlon has announced its Transgender Policy.
"However, the British Triathlon Transgender Policy still stands and we have begun working on guidance for event organisers, clubs, officials and coaches, to share this autumn, before the policy comes into effect from 1 January 2023. 
"This guidance will support the implementation of this policy and serve to ensure that our sport continues to develop in being welcoming, supportive and inclusive for everyone."