With 14 iron-distance victories during her career – plus two Kona top-10 finishes – its fair to say that Lucy Gossage (www.lucygossage.com) has proven her ability to set goals and then achieve them.
A Consultant Oncologist, Lucy believes that setting goals is more than just picking a target, selecting a training plan and then heading off to swim, bike and run – something she goes into detail about on her IRON-MIND sport psychology video course.
Now retired from professional racing, Lucy has not lost her love for training and competition – even if the form of that drive is now very different from the days of dancing down Ironman finishing lines and topping podiums!
Lucy's experience of going from a novice, to an age-grouper, to a top performing professional and back to a working life, fitting in her training like the rest of us, provides a rounded insight into how you can learn from her experiences.
---
There is lots of great advice around on how to start setting yourself goals. For most, having a goal provides motivation and purpose, a reminder of what you are aiming towards. Many of these will revolve around creating 'SMART' goals. You may well be familiar with that model from school, university or working life – Specific, Measurable, Achievable, Relevant, Time Bound.
There is a lot of value in that as a framework (and many a book written about the subject!), so I'm not going to repeat that here. Rather, here are a few of the things that I personally recommend, as I think there are also other factors and different considerations to finding what can work for you.
Finding your 'Why?'
I'm a big believer in psychology, and ensuring that your psychology is consistent with your own goals. You need to establish and give some thought to that, long before working out when and how far a long ride should be!
So, as well as what do you want to achieve, it's incredibly important to understand why you want to. To give a practical example, triathlon – particularly if you are seeking high performance and/or long distances – can be very time consuming and impact other areas of your life. That can be a very positive choice – but if that target has not been set for the right reasons, it is very easy for that commitment to be a burden. Are you training for an Ironman 'because that's what I do every year', or because you are excited by the prospect?
When I was racing as a professional athlete, I always tried not to let it become 'a job'. For the most part I managed that, though there were occasions when I took it too seriously and lost my why. Those instances typically yielded poor results!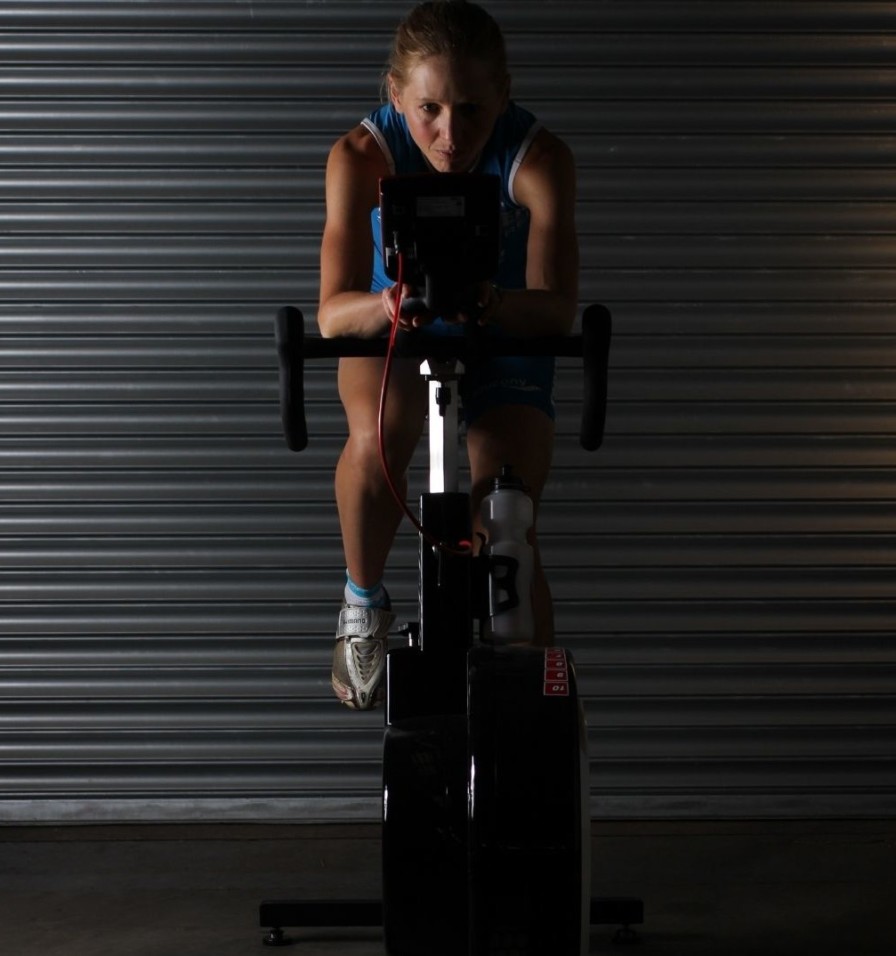 Your 'Why' can change
Changes can be difficult for the majority of people – most of us are creatures of habit. That said, it is important to accept that we change as people over time, and thus it is quite normal for what drives us – our 'why' – to change too. Giving that thought, and understanding that what was important last year might be very different this year, will greatly help you target the right goals.
There is a lot of positive value in 'habit'. Any athlete or coach will tell you that consistency is a massive contributor to success, so value-adding habits such as meeting friends for a long ride, making the Masters swim sessions or doing your run before settling down to a glass of wine on a Friday night make the steps towards your goals much easier, providing those habits are consistent with your objectives.
The balance comes with ensuring that those habits remain positive, and don't become a burden or inconsistent with your goals, should they change. Looking ahead at the start of a new year is a great time to give that some thought.
For myself, when I was racing as a professional athlete, my key goals at various points might have included "working on my swim technique to make it as efficient as possible; peaking my fitness to give me the best chance of racing well at a key race; running a sub-3 marathon off the bike (I never managed that!); improving my heat acclimation; increasing my FTP by X%. My goals now are very different – but I'm perhaps even more content now, than I was then.
Giving thought to what really drives you, what motivates you and revisiting that over time, from my experience, is a hugely valuable tool as you progress through your own sporting (or education, career, life, family) journey.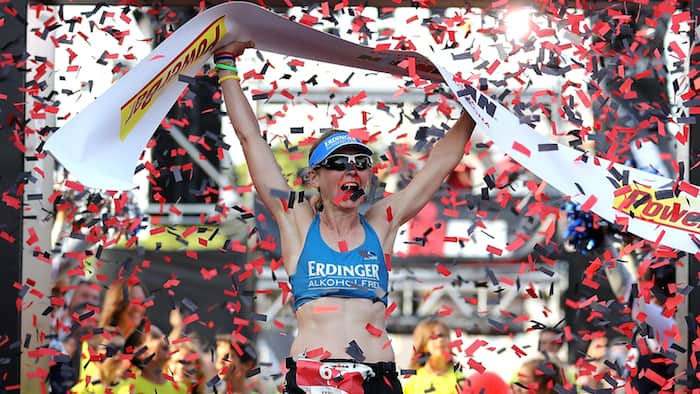 Break it up into pieces
Think of this as the 'How' you are are going to get to your destination. This might be a plan you put together yourself, in conjunction with a coach, or perhaps get some input from a friend / club-mate with experience that you can trust. For most of my career I coached myself but I always had mentors I trusted who would keep me on the straight-and-narrow and tell me when I was losing track of what was important.
Whatever your plan is, breaking it up into mini-goals or stepping stones towards your key objective is almost certain to be the most productive. Having a 'big' goal – e.g. your first Ironman-distance race – can be hugely motivating. Perhaps it's something you have worked towards for years and you get your entry in 12 months in advance. That is NOT the time to kick off a '50-week training programme'!
Instead, come up with some interim steps and work towards those. You will thank me! Otherwise you will almost certainly burnout – mentally, if not physically – long before race day.
That might be a race, a sportive, a non-competitive 'challenge'. Do you have weaknesses that you could work on during lockdown? For example, your core stability. Ultimately, you want to arrive at your big goal with a smile on your face, happy and (hopefully!) fit and healthy. Too many athletes arrive at an event mentally fatigued and 'just wanting to get it over with'. That wasn't the objective – this is supposed to be fun!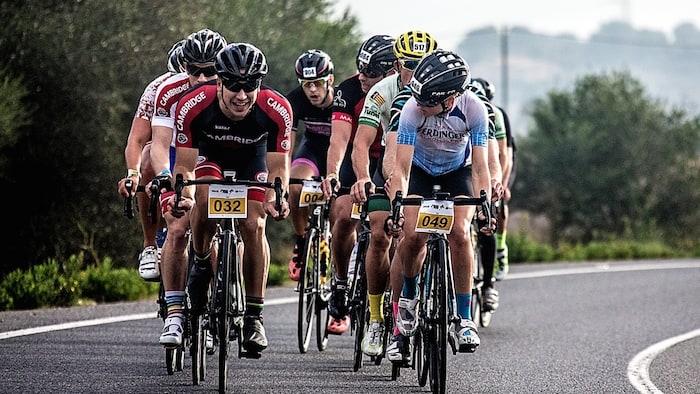 Testing
As far as cycling goes, I've been fortunate for several years now to be supported by Wattbike. That has meant that training indoors, on a reliable and accurate smart bike has meant that I've had no excuses not to train if the weather is not favourable or it's too early/late in the day to be seen outside! I've recently had the updated Atom model to use – and it is brilliant, eliminating the niggles from the first version. If you have access to a Wattbike, modern turbo-trainer or similar, then that can be a great tool to help with measuring progress.
John's recent article on indoor training (link below) highlighted a small, but valuable thing that really helps turning goals into action – having your 'kit' ready. With a Wattbike, I've got no excuses – simply get on, connect it to Zwift, Wattbike Hub (or indeed any of the many applications available that you might choose), and start to pedal!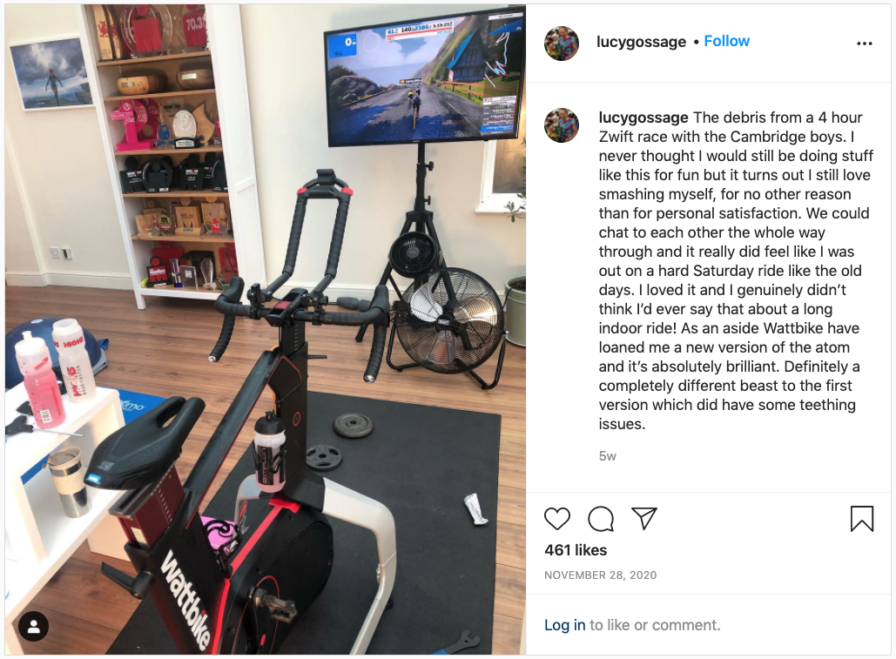 I did use testing during my Pro career – but perhaps not as often or scientifically as you might expect. There is definitely value in doing an FTP test for example, and over time being able to track percentage improvements and check that your training is working and that your training levels are correct.
If you are going to test using power, then do try to make sure your set-up is calibrated. My Wattbike data is always consistent (even if it tells me, unfortunately, that I'm no longer at 'Pro' standard…!), and the tech people at Wattbike tell me accurate to +/- 1%. Depending on what your indoor trainer / smart bike set up is, you might need to do a calibration process / zero-offset or similar, so do make sure you follow instructions. Thankfully for me, the Atom doesn't need any calibration or set up.
At the same time, I wouldn't recommend getting too attached to constantly testing the same measure, or assuming that one 'poor' result must indicate everything has gone wrong. Again, there's a psychological aspect here and there are so many physical and psychological variables that can affect results. I found that testing doesn't have to be quite so formal all the time. For me, I would often do the following session in the run up to key races, and 'nailing' that was enough to know I was going well. I didn't need a single number output at the end to confirm it
Lucy's 'test' session:
15 mins warm up.
30 mins tempo (around 235 watts) with 20 sec surges every 2 mins.
10 mins easy.
4 x 5 mins above FTP (around 270 watts) with 2 mins easy in-between each one.
10 mins easy.
10 x 1 min hard (around 320 watts), 1 min easy.
Leave your ego at home!
You don't have to perform at your best all the time. Having come into triathlon relatively late, through a club environment, and steadily progressed, part of the enjoyment of the sport has always been being around friends and sharing experiences. That didn't change when triathlon became my priority.
I've always enjoyed taking part in events, often those I wasn't especially competitive in, as they combined that enjoyment with working towards larger goals. I would regularly take part in Relay triathlons, open water swims, off-road duathlon, half-marathons, cross-country etc. Being thoroughly thrashed by a 16-year old in a 5km swim might be a rude awakening, but it was still a productive training session and it definitely kept me on my toes. For me, it was a no-brainer; if I had the choice of beasting myself on my own in a hard session, or doing it with friends in a low-key race setting, with on tap feed stations and support, I'd always choose the latter!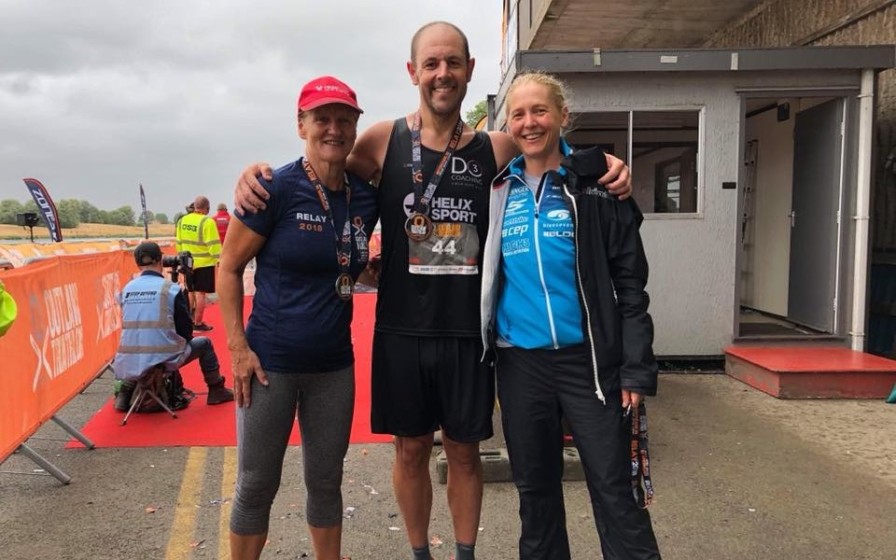 Going off-plan… can be a good thing
Finally, while the overall subject is about goal setting, and then from there trying to workout how to achieve those goals ('the plan'), one thing I've certainly learned is that sometimes, going off-plan can be massively rewarding! Adaptability and resilience are key attributes for athletes, perhaps even more so during the current pandemic. And sometimes, doing something crazy, is the best way to build mental toughness.
In lockdown 1.0, I did something seemingly bonkers, 'Everesting' on Zwift – climbing the height of Everest in one ride. Why? Simply because it was a challenge to spice up the mundanity of lockdown life.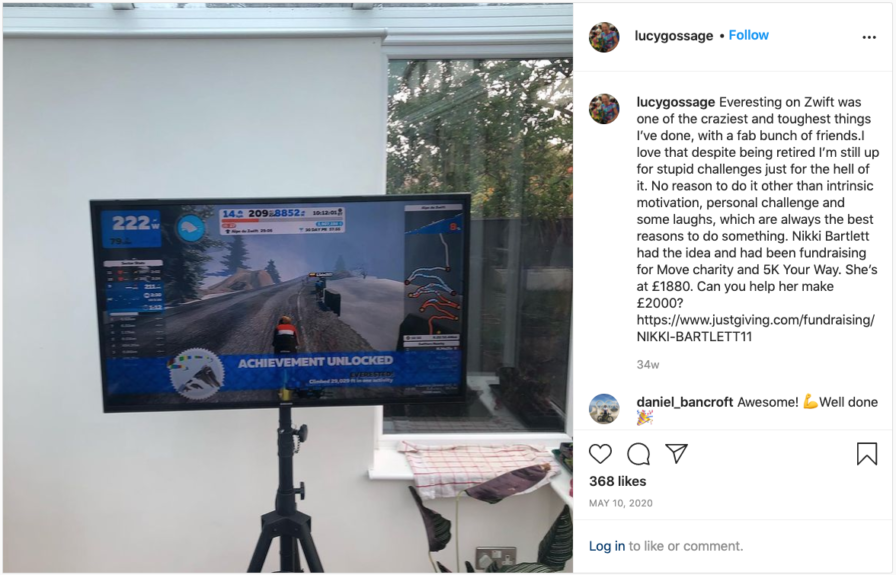 Nikki Bartlett suggested it, then a few others (virtually, of course), joined in. It was tough, of course it was, but also one of the most fun days of lockdown. Indie Lee was one of the nutters who joined us, and I have no doubt that she will call on that day in her mental armoury when she races her first ironman in the future. The psychological strength gained from climbing 'the Alpe' for 10+ hours, will make half that time on a TT bike seem relatively easy. You don't always need races to challenge yourself physically and mentally and sometimes, the thrill of putting yourself out of your comfort zone is enough to justify the challenge. Disclaimer (!) – I got such a high from my virtual Everest that I followed it with a real-life Everest in September!
Being able to do this indoors just shows how far technology has progressed. The original Wattbike Pro is an amazing piece of kit, but the Atom allows you to replicate hills (or any profile), which means you can replicate any type of training indoors.
The past year has shown just what can be done without races – and it doesn't have to be quite so extreme. Pro athletes doing solo 5k or 10km challenges, having Strava KOM competitions, a racing series on Zwift, Lionel Sanders going for the Canadian Hour Record – sometimes circumstances can present opportunities that we don't expect.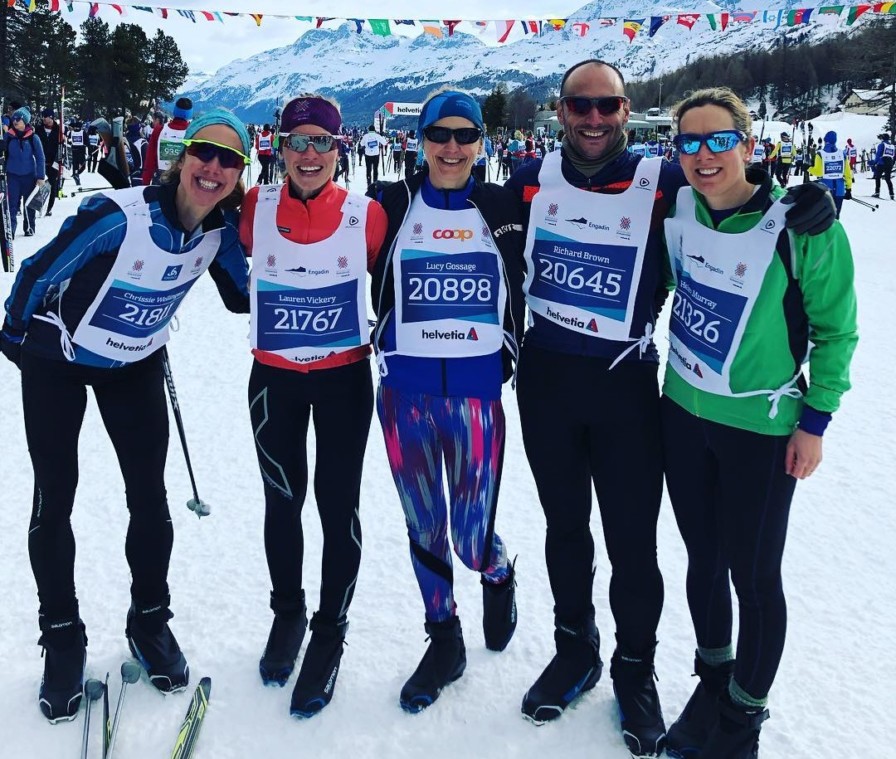 I hope that has helped provide a few thoughts on how to go about setting some targets that are consistent with the everything else in your life. Whatever your personal targets are, good luck, stay healthy and keep smiling. I promise you, the best results come when you know your why and you're having fun!