Pro triathlete Tom Davis is a relative newcomer, but has racked up multiple podium finishes in 2019 and 2020, including knocking 2x IRONMAN World Champion Patrick Lange into third place at IRONMAN 70.3 Gdynia last year.
Here, Tom shares his thoughts on turbo training during lockdown, along with some cheeky sessions to keep training balanced in 2021. 
Turbo drill sessions
With the uplift of interest in Zwift and similar application, combined with more people being stuck indoors, the way that we all train has shifted. Gone are the steady winter miles, often replaced by the Zwift racing. Don't get me wrong, I think a Zwift race is great, and can provide motivation and focus to get us through to when proper racing resumes.

However, more and more, people are starting to lose focus, and the improvements we saw are starting to slow, and that's because of how hard Zwift races can be. If you're not giving yourself the recovery, or looking at the other aspects of your training around the racing, there's only so long you will be able to sustain the racing, and intensity.
Given that, here's three sessions you should start adding into your training, as there's some light at the end of the tunnel with races starting to appear in the UK over the coming months. These sessions will benefit you both in Zwift racing over the next few weeks, but also when we get out onto the roads, helping you ride more efficiently over all sorts of terrain.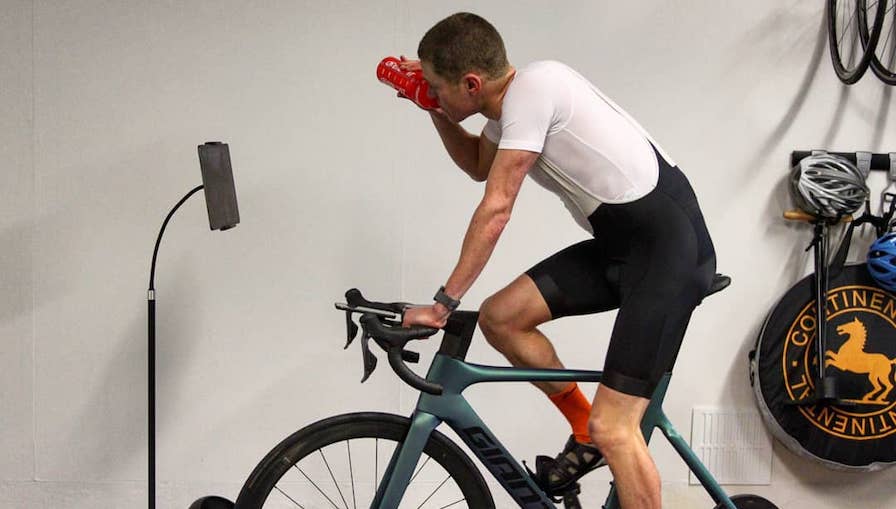 1) Cadence pyramids
10 mins warm up
20 mins as:
Starting in your hardest gear, every minute shift one gear easier, keeping the effort consistent, but changing the cadence. Once you reach the easiest gear, then go back down in the same way.
This can be repeated as many times as you want, depending on the length of the ride you're doing, but is a great way to improve the range of cadences you are happy riding at, which will only improve your ability to ride – both om Zwift and in the real world.
2) Learn to spin!
If you are someone who rides at a low cadence then this one is for you!!
Make sure you have a good warm up – at least 15 mins nice and easy riding, then 5x"
1 min at a cadence of 100
1 min normal cadence
45 secs at a cadence of 105
1 min normal cadence
30 secs at a cadence of 110
1 min normal cadence
You can roll through this block once or twice, depending on the length of the ride. If you struggle to hit the 110 cadence, then use the pattern, and aim to gradually build up to the session above over a number of weeks. Try to focus on as smooth a pedal stroke as possible and limit the bouncing.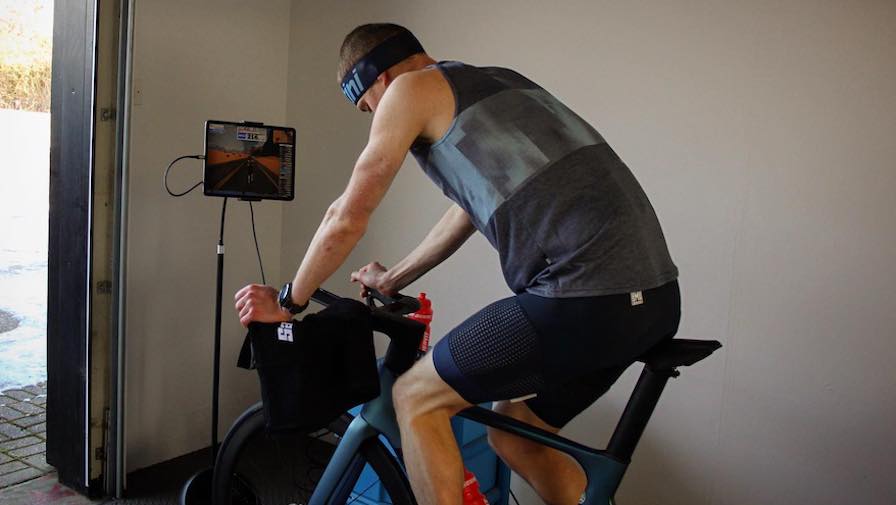 3) Overgear Sessions
This is great for building strength and power.
Again, make sure that you're properly warmed up, as this session is slightly harder and will impact a bit more on the next day.
Repeat 3-4 times:
5 mins at a cadence of 60-70rpm – at a 'moderate' intensity
5 mins normal cycling easy
Try to keep seated during the low cadence sections, and as this goes on, you build the length of the low cadence sections