If you are considering a triathlon training camp this year then its likely that you are either new to the sport, looking step up a distance or improve your overall performance. Fortunately, there are plenty of camps on offer in the USA, though they do tend towards longer distance race preparation – if you are more of a beginner make sure you check out the Go Big Training Camps below.
If you are interested in combining your camp with a trip to Europe or are looking for more beginner friendly camps then check our list of triathlon training camps in Europe.
Dave Scott Triathlon Experience Camps
Date: x3 camps in April, June and December 2023
Location: Hualalai, Hawaii
Price: Enquire for more details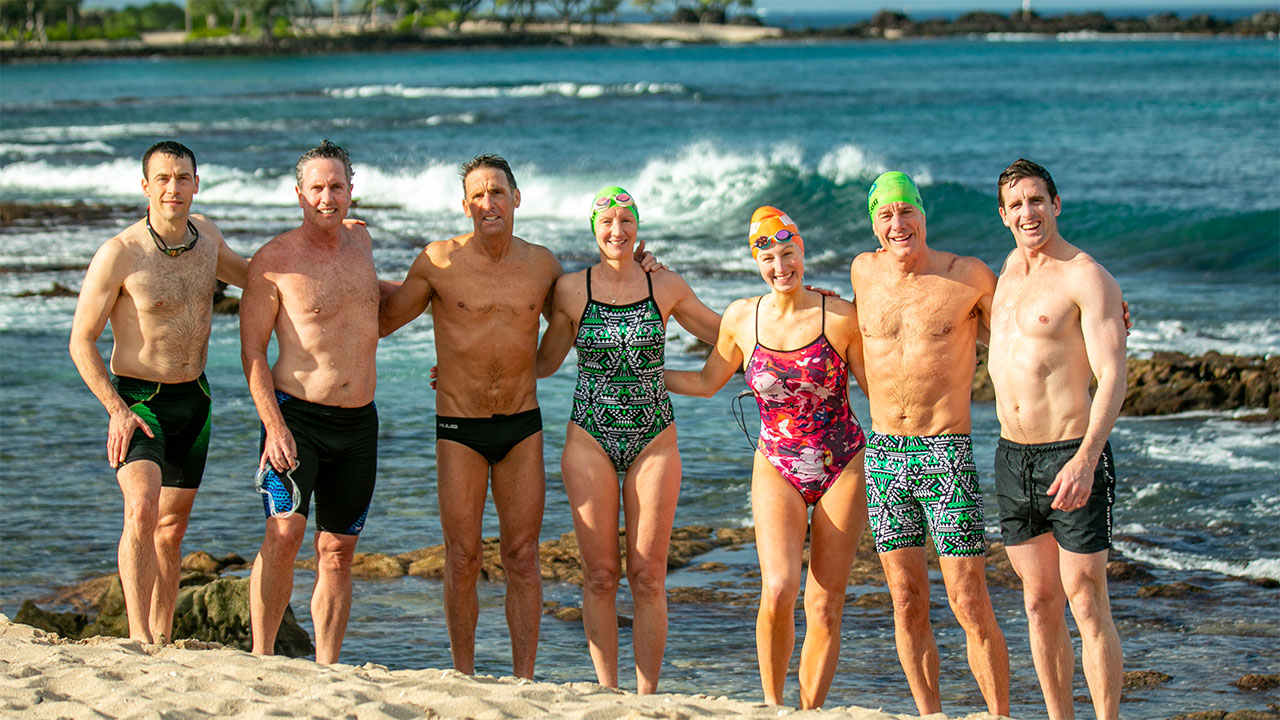 Six-time World Ironman Champion turned coach Dave Scott is running triathlon training camps for endurance triathletes of all abilities in 2023. During these camps, Scott promises he'll make any triathlete faster by teaching them to train smarter, not harder.
Where better than the home of triathlon and tropical mecca of Hawaii to learn how to master each discipline. During five days of tailored coaching on the Big Island, you'll work directly with the pro himself in every session. A Dave Scott triathlon camp will look to provide nutrition and racing insights, along with videography to discover areas of improvement in your triathlon performance.
The camp will have you training along the Kona Ironman route, with food and accommodation included and located right on the Queen K Highway at the award-winning Four Seasons Resort Hualalai.
These camps are for all fitness levels and abilities, with the only prerequisite being that you're able to complete an Olympic-distance triathlon. You'll start with a pre-camp phone consultation with Scott to determine your goals, and you'll leave the camp with a 90-day strength programme and nutrition guide to ensure your continued improvement once you return home.
---
B.E.S.T Chattanooga Triathlon Camp
Date: 21-23 April 2023
Location: Chattanooga, Tennessee
Cost: $499
This three-day early-season camp is designed to help athletes become familiar with the Ironman 70.3 Chattanooga course. You'll be led on group rides to recce the route, with full SAG (support and gear) provided, along with snacks and BEST merch.
Get in your open water practice along the Tennessee river, and soak up technique advice from the coaches and a local sports clinic. Accommodation at the adventure Crash Pad in central Chatty is included in the camp fee, plus group dinner with your fellow camp triathletes on the first night. If this all sounds great but you're part of a group or club, Bolton Endurance also organizes private training camps.
---
Negative Split Training Camps
Date: x2 camps from May to July 2023
Location: Boulder, Colorado and Ardmore, Oklahoma
Cost: From $449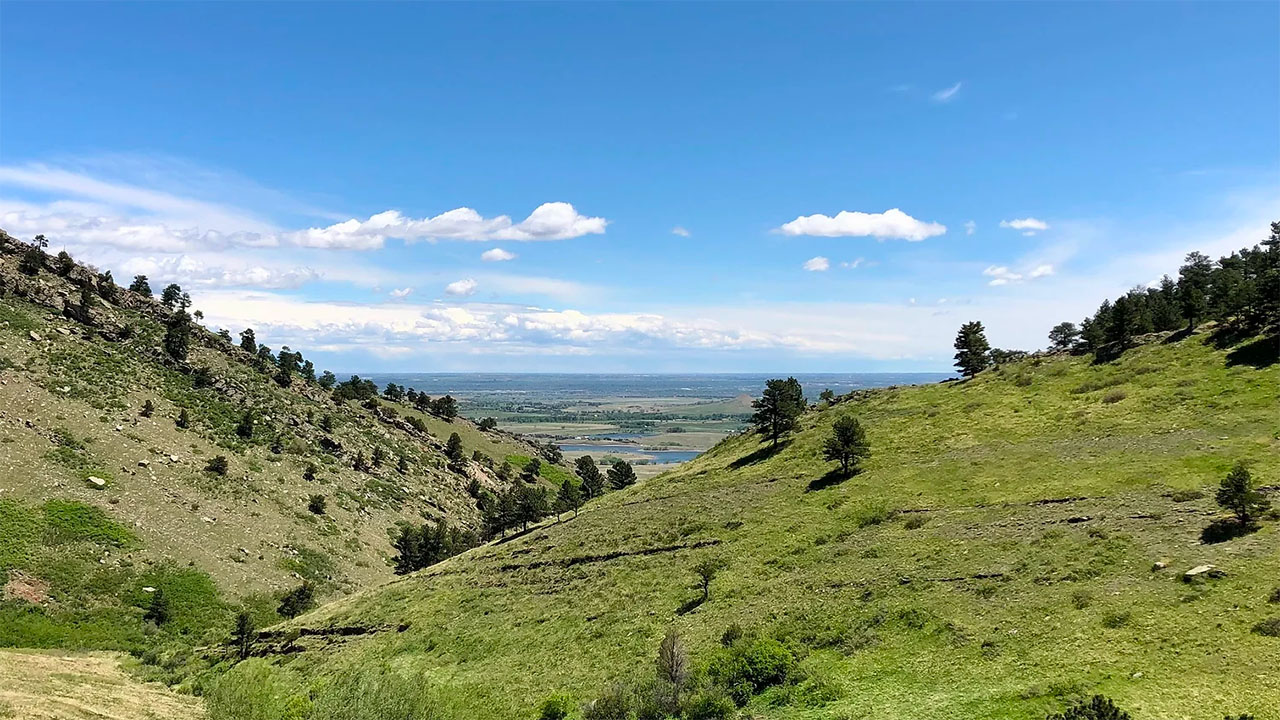 Negative Split Racing is a team of triathlon coaches based in Texas, they're hosting two mid-season triathlon camps this year in Boulder and Ardmore. The Boulder Triathlon Camp will take place across five days from 30 May to 2 June, and will aim to make the most of Boulder's open roads and mountain views to pack in as much swim, bike, and run as possible. The agenda will include coached drills, SAG supported long rides to popular climbs, and TT sessions across each discipline.
The Ardmore Triathlon Camp is in its 15th year running, so athletes should expect a well oiled machine when it comes to the camp's fully supported swim, bike and run sessions. The four-day camp will take place 20-23 July and will be based by the shores of Lake Murray. Evidently, there'll be plenty of open water practice, plus rides along the rolling Oklahoma hills, and coached group runs. You'll be able to brush up on your bike handling skills and ask the coaches any questions during group discussions or at the two provided team dinners.
---
Date: 4x camps in March, May, June, and August 2023
Location: South Florida and Lake Placid
Price: From $499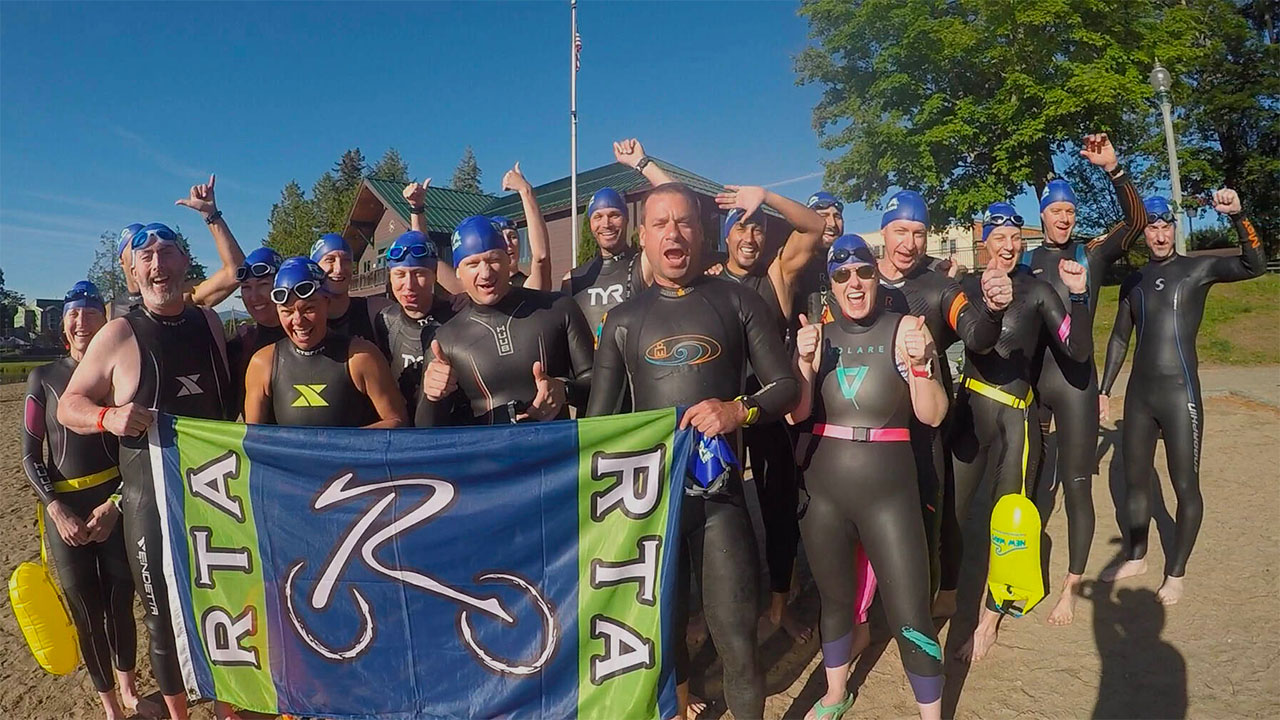 RTA is a triathlon coaching provider and club based in Ridgewood, New Jersey, which coaches triathletes of all abilities across the US. RTA runs several three-day triathlon training camps from March to August which aim to help athletes reach their triathlon potential, along with boosting confidence and racing skills. Named KYAH (Kick Your Ass Hard), the camps provide high-volume training in the popular US triathlon locations of South Florida and Lake Placid.
The KYAH Florida Camp runs across four sunny days in lakeside accommodation near Pompano Beach. Kick start your season with coach-led swim training in an outdoor 50m pool and some open water sea swims, along with swim video analysis to pinpoint any possible areas of improvement in your technique. Enjoy beachside runs along picturesque trails and coach-led long rides and interval sessions. Evening activities include lectures on race fuelling and some 'organized fun' at local pubs and eateries.
If the Adirondacks sound more up your street and you're looking for a camp that'll help prepare you for the Ironman Lake Placid race course, then KYAH Lake Placid is the ideal training camp option. Explore key sections of the IM Placid bike and run course, and have coached swim sessions in the stunning Mirror Lake. Additional lectures in race fueling, nutrition, logistics and strategy should be all you need to prepare you for race day.
---
BAM Triathlon Training Camps in St George
Date: 3x camps in March and April 2023
Location: St George, Utah
Price: From $200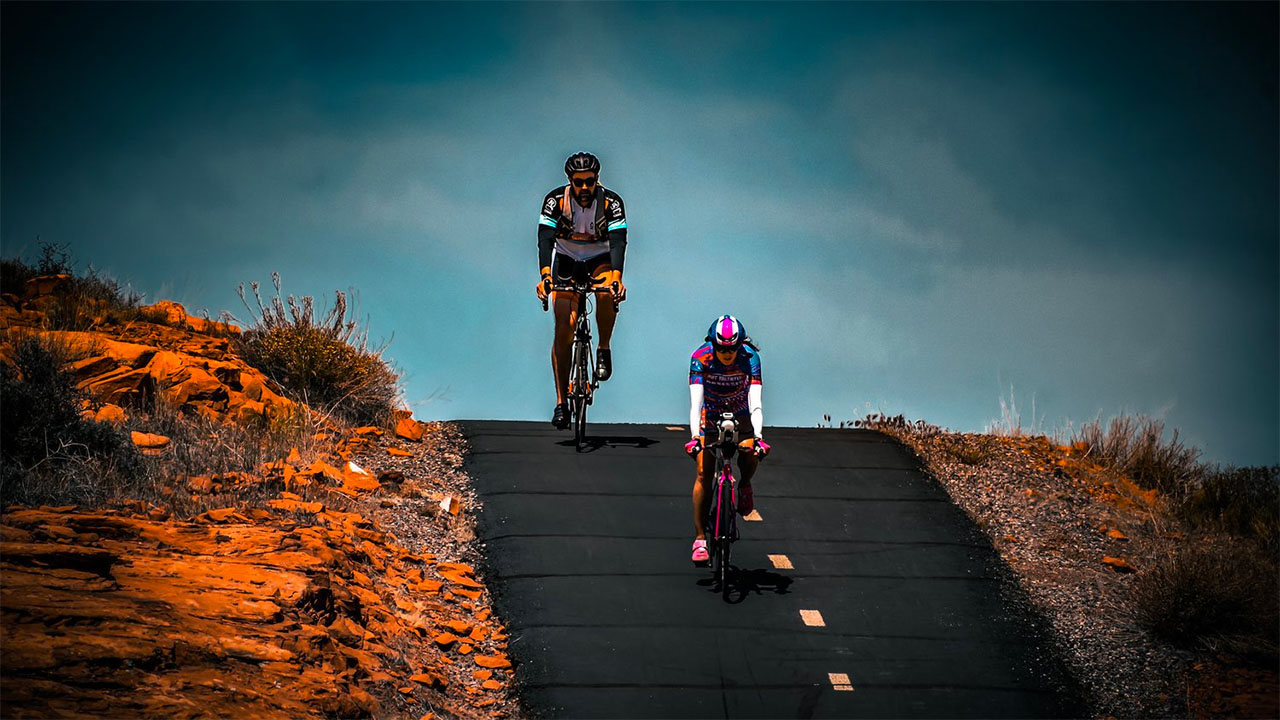 Get to know the Ironman St George race course and be led through some race-specific training by expert coaches in one of the two pre-season fitness build camps run by BAM in Utah. These five-day camps aim to combine high-volume training with specific skill refinement and familiarization with the race course to fully prepare you for the upcoming season.
Aimed at middle- and long-distance athletes, you must be able to swim at least 1km, ride 50km and run 10km continuously for this camp to be suitable for you. During your triathlon training vacation, you should expect to be guided through an individual swim video analysis, to develop your bike skills, and to hone in on your run technique. Core sessions will be supplemented with strength work and nutrition advice specifically for the endurance athletes.
The affordable price is partly down to accommodation and food not being included, so be sure to budget for these when booking. Time your camp right to supplement your training cycle with either the March BAM Training Camp or the April BAM Skills Camp, both set in St George.
---
Date: 23-27 March, 2023
Location: Clermont, Florida
Cost: From $679
Go Big Training Camp 'advocates for a radical level of body acceptance' on their triathlon vacation set in sunny Clermont, Florida. The four-day camp includes access to the extensive facilities of the National Training Centre, including a 70m heated outdoor pool, running track, and gym. Sessions will be led by triathlon coaches Kyla and Liz, who will also run bike maintenance and open water clinics to help you improve your triathlon skillset and confidence.
Mid-way through the camp there's the option to enter a local running race along Lake Minneola to consolidate your training. The last night is sure to be a highlight of the camp though as you'll have the chance to rub elbows with elite triathletes including Brit Jodie Stimpson over your final camp dinner. The training won't stop on the last day as you'll be encouraged to book in three follow-up calls with the coaches to keep tabs on your progress.
---
Date: 3x camps in March, June and July 2023
Location: Texas, Nashville, Wisconsin
Price: From $425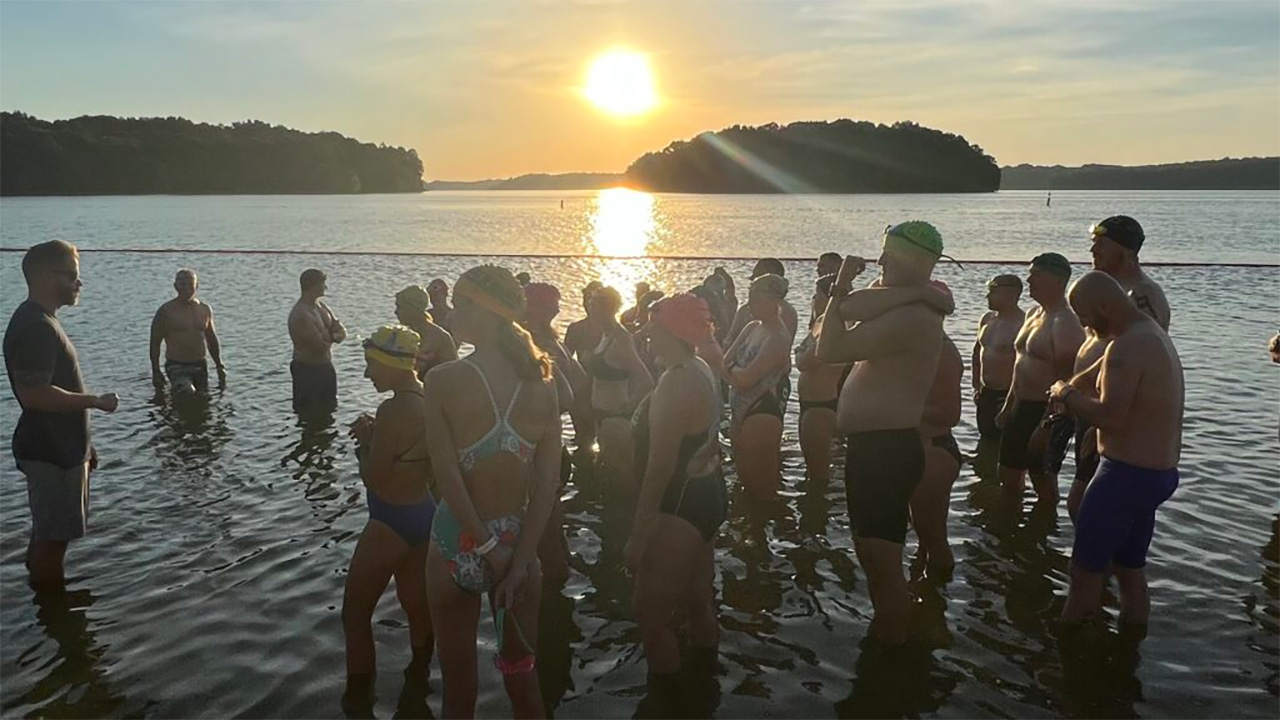 For a choice of short 3-4 day training camps with a specific focus, take a look at these three C26 Triathlon camps running from March to July. If you'd like to work on your all-around triathlon fitness with a pre-season camp in the heart of the US, the C26 Texas Tri Camp ticks those boxes with large group swim, bike, and run sessions where you'll train with like-minded athletes in a supportive group environment.
Or, head to Nashville in June to boost your peak training phase with the C26 Volume and Intensity Camp. The camp is aimed at all abilities and is session-driven, with multiple pool swims, rides along the smooth roads of Natchez Trace, and undulating trail runs exploring Percy Warner Park.
Those signed up for Ironman Wisconsin (both 70.3 and 140.6) will reap huge benefits from the C26 Wisconsin Camp which guides athletes through race-specific training to prep for the event. All the training sessions will take place on the IM Wisconsin race course, with in-depth race overview and strategy sessions organized to give you the best possible chance of success on race day (…PB incoming).
It's worth bearing in mind that travel and accommodation is not included in the camp fees, though C26 can help you organize a place to stay during the camp.
---
If we have missed a camp that you feel should be included, let us know at content@tri247.com.