The TEN Pro Iron-distance wins of Lucy Gossage
She keeps threatening to 'retire' – but based on Saturday's performance at IRONMAN Lanzarote, there is more life yet in the batteries of Duracell Bunny, Lucy Gossage.
At the end of 2017, I remember chatting to Lucy and saying that she had to keep going – for the simple fact that it would seem a shame to finish on nine career Pro iron-distance wins. Getting to double figures, at least, must surely be worth the effort? Well, in winning her fourth IRONMAN in a row, all within a 10 month period, she can now tick that one off and add another chapter to a very impressive triathlon C.V.
Even if this does prove to be her final 'Pro' season – and she has been working part-time as an oncologist for almost 18 months now, since returning to work – I wouldn't be surprised to see this list added to. If it is, you can be sure that it will be at a race she wants to be at, rather than one she feels obliged to race. Lanzarote was "on a whim", simply because she wanted to – and if she (and we) have learned anything about Lucy, racing for fun and with passion and joy is absolutely central to her success.
With 19 Pro iron-distance starts and 18 podiums** (an injury-impacted Kona 2014 her only blemish), if you are an up-and-coming professional long distance athlete seeking a role model – look no further.
(** For clarity, the top-10 Pro athletes at Kona receive the traditional Umeke trophies (and prize money!) presented at the awards banquet on Sunday evening, Lucy finishing 10th in 2015 and 9th in 2016)
Lets's take a look at those ten victories…
#1 – Challenge Barcelona 2012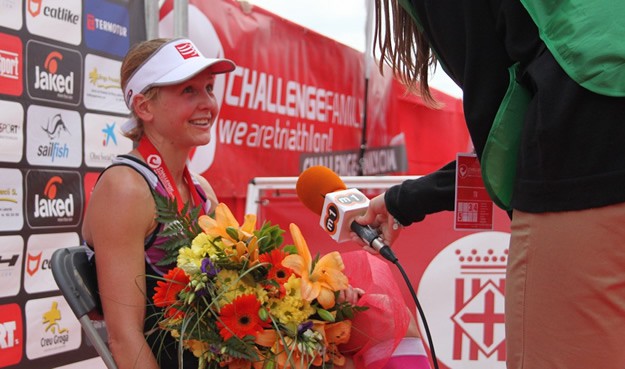 #2 – IRONMAN UK 2013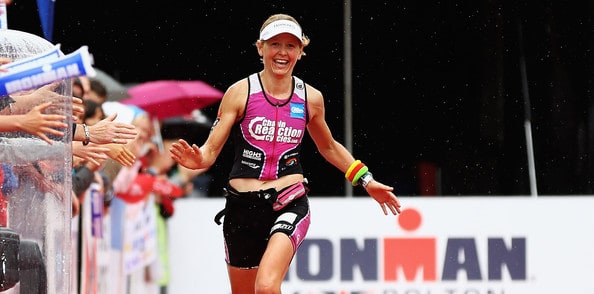 #3 – IRONMAN Wales 2013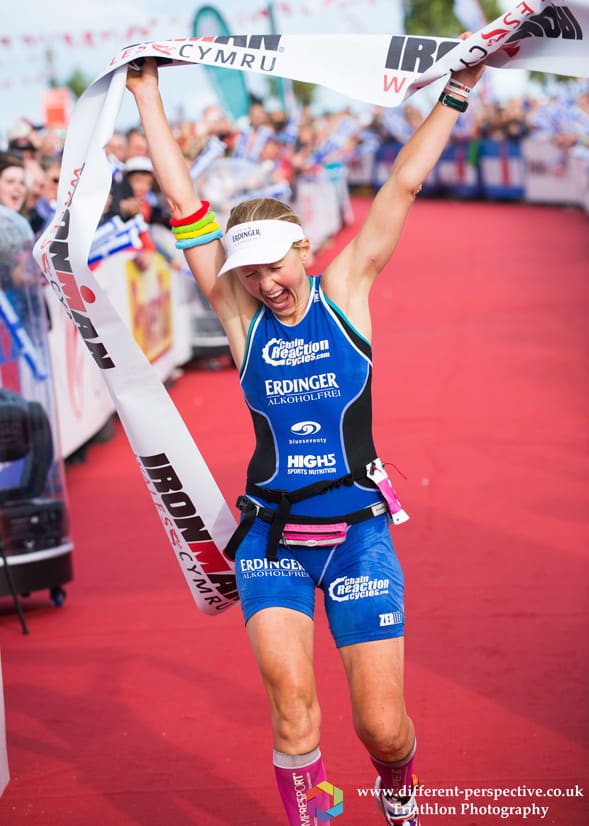 #4 – IRONMAN Lanzarote 2014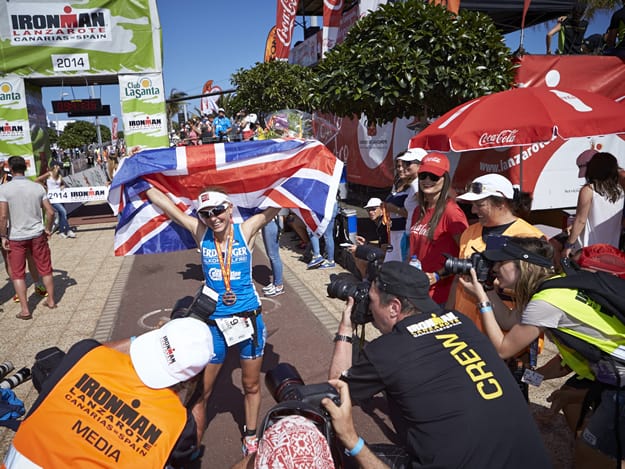 #5 – IRONMAN UK 2015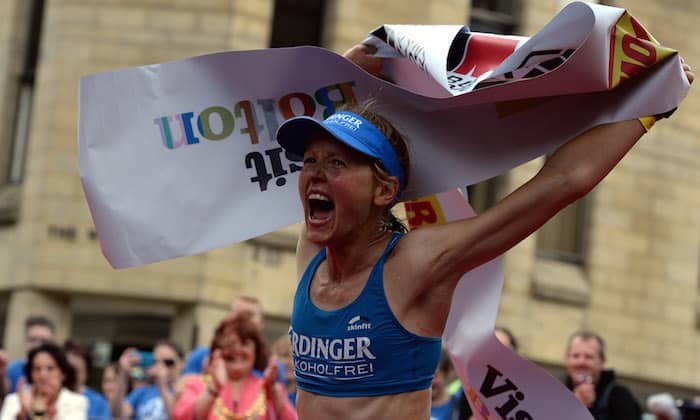 #6 – IRONMAN UK 2016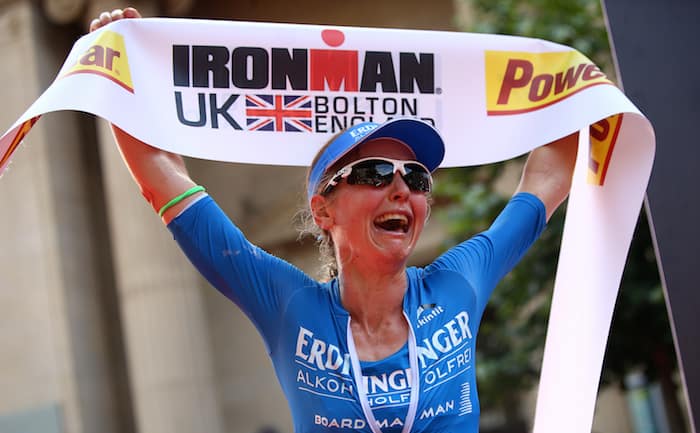 #7 – IRONMAN UK 2017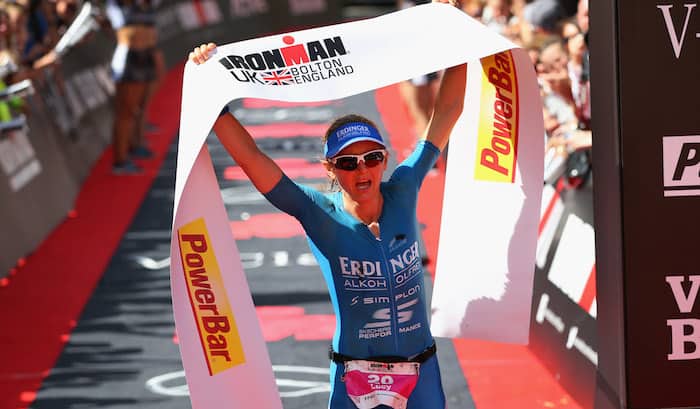 #8 – IRONMAN Wales 2017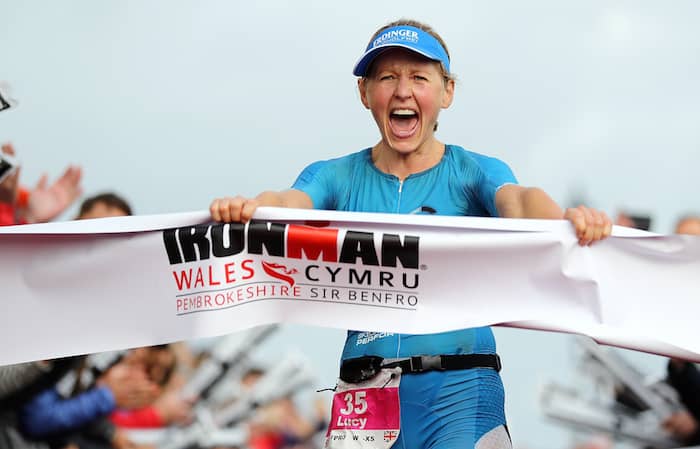 #9 – IRONMAN Emilia-Romagna, Italy 2017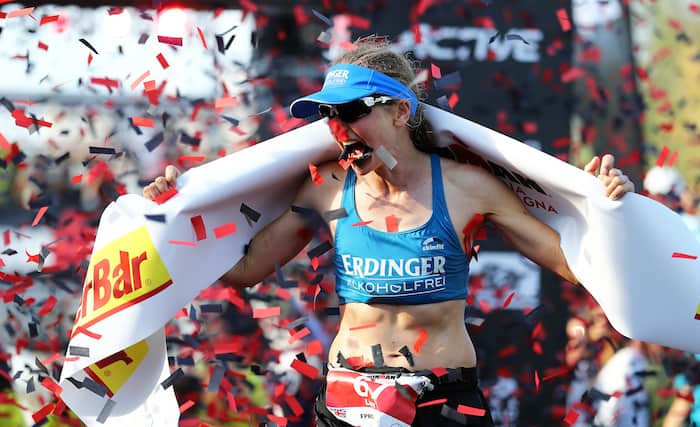 #10 – IRONMAN Lanzarote 2018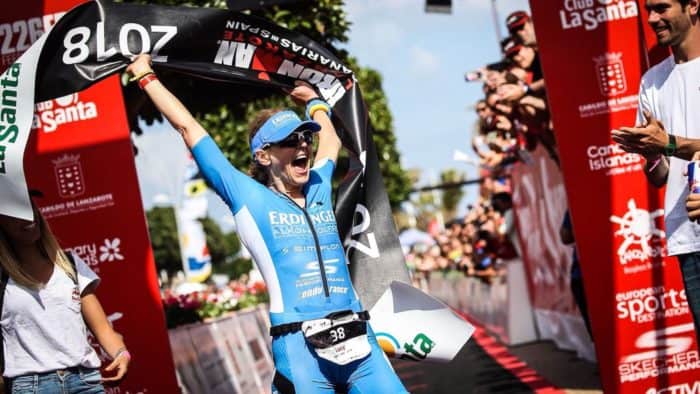 Lucy Gossage – Full history of all Professional Iron-Distance races
| Event | Year | Position |
| --- | --- | --- |
| Challenge Barcelona | 2011 | 3rd |
| Challenge Barcelona | 2012 | 1st |
| IRONMAN UK | 2013 | 1st |
| IRONMAN Wales | 2013 | 1st |
| IRONMAN South Africa | 2014 | 2nd |
| IRONMAN Lanzarote | 2014 | 1st |
| IRONMAN Hawaii | 2014 | 32nd |
| IRONMAN South Africa | 2015 | 2nd |
| IRONMAN UK | 2015 | 1st |
| IRONMAN Hawaii | 2015 | 10th |
| IRONMAN New Zealand | 2016 | 2nd |
| IRONMAN South Africa | 2016 | 3rd |
| IRONMAN UK | 2016 | 1st |
| IRONMAN Hawaii | 2016 | 9th |
| IRONMAN Lanzarote | 2017 | 3rd |
| IRONMAN UK | 2017 | 1st |
| IRONMAN Wales | 2017 | 1st |
| IRONMAN Italy (Emilia-Romagna) | 2017 | 1st |
| IRONMAN Lanzarote | 2018 | 1st |