Annie Emmerson has been part of the British and world triathlon scene for three decades (and counting).
During her successful racing career she represented Great Britain in triathlon, duathlon and road running. An Elite European Triathlon Championship bronze and three World Duathlon Championship medals feature alongside many ETU Triathlon Cup wins. She also won Half IRONMAN UK – long before '70.3' had even been considered as a brand for that distance – along with several other notable middle distance events.
Since retiring from elite racing, Annie has been a key part of the BBC's triathlon broadcasting and commentary team for the past 10 years, and is now also an integral part of Super League Triathlon.
Alongside various presenting, reporting and commentary roles, she is also Team Manager of the the Cheetahs, which from this season is the SLT Fans team.
Ahead of the Super League Triathlon Championship Series which kicks off in London on September 4, I spoke to Annie about the season ahead.
Super League – 'what triathlon needed'
With such an extensive and varied experience in the sport, I started by asking Annie about her big-picture perspective on Super League racing.
"I've been in the sport since something like 1992, around 30 years, and I think for a long time the sport just continued with the same format, and I think it was in danger of stagnating. We needed to develop a bit more, because we are compared to lots of other sports. It's a competitive environment.
"I think what Super League has done is really shake it up, but in a good way. When you then look at World Triathlon and Montreal (Eliminator format), they always say imitation is the best form of flattery.
"They (Super League) are so passionate about what they are doing. Obviously it's a business too, but they are constantly looking at ways to improve Super League as a brand. They do really look after the athletes, and so things like the Every Second Counts documentary, they are trying to bring their characters out, make them famous. They should do, we see this in every other sport.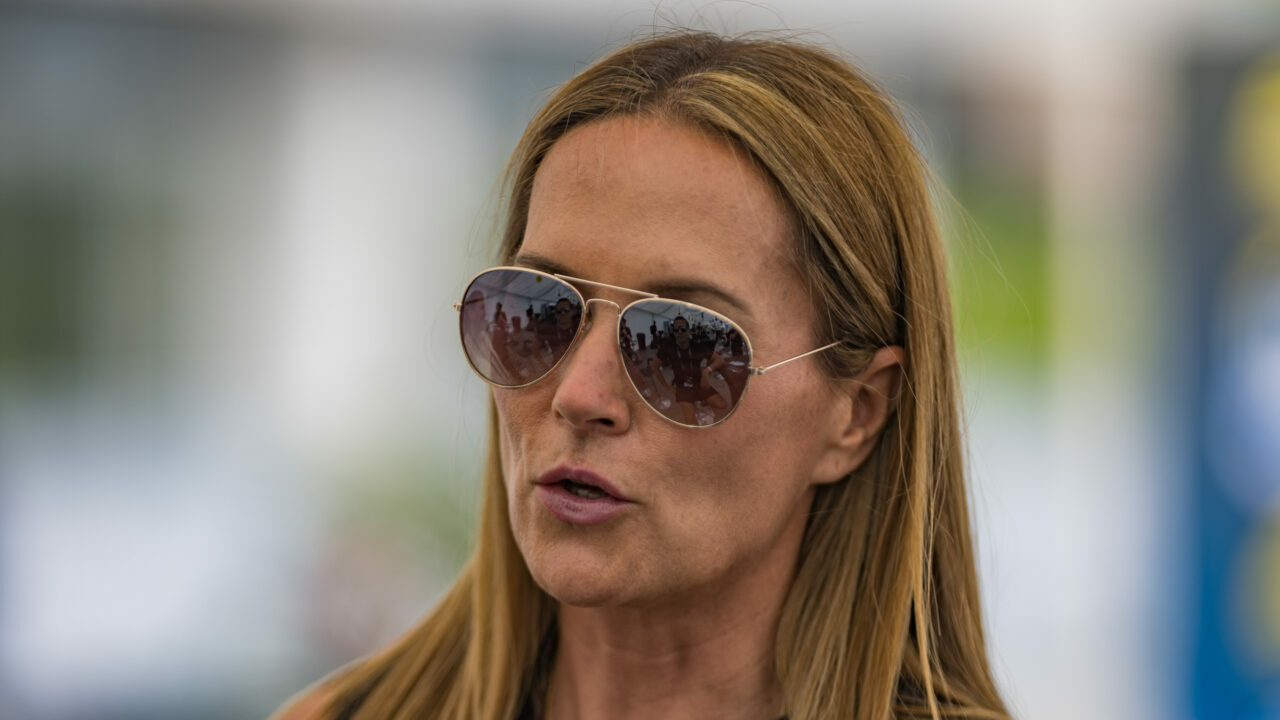 Excitement
"And then the style of racing. I always use the example of having nightmares, the alarm clock going off a 2 o'clock in the morning and going to the studio commentate on the (WTCS) race in Yokohama, where 50 guys come out of the swim together and then ride around a concrete jungle for the next 50 or so minutes waiting for the 10km run. That's tough viewing, and for someone who loves the sport and loves the athletes, if I find that hard work, what is the viewer going to think?
"It's not to say there isn't a place for that kind of racing, and it obviously depends on which cities want to host the events, but if you make the bikes courses a bit harder, you can get more breaks and make it a bit more exciting.
"With Super League, if you turned on the TV and knew nothing about triathlon then you'd go 'wow, what the hell is that?!', because it is so fun and so exciting. Yes, the rules change every time and I think I would like to see a really solid format that people can follow, but I think Super League are still going through that process of working out what is the best format.
"I just think it's brilliant, really exciting and exactly what triathlon needed."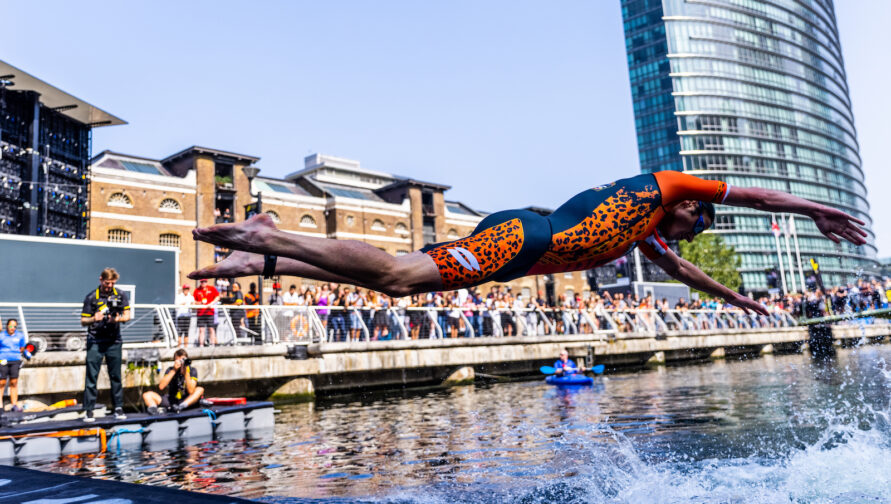 Development process
We also chatted about the role that SLT racing has seemingly played in fast-tracking the development of athletes like Hayden Wilde, Alex Yee and Beth Potter – as just three examples – of athletes who have gone on the significant success at WTCS level and medal success at Olympic and/or Commonwealth Games level.
"I think Alex and Hayden are still developing – and that's what's scary! It does give athletes an opportunity. It can be a bit complicated how it [SLT] fits into the overall season, as athletes needs those Olympic qualifying points / World Series rankings, we saw how important that was just before Tokyo.
"They do look after the athletes and they do provide a great opportunity to learn and develop as an athlete and experience new things. They do a really good job of looking after them – and likewise there's quite a lot expected of the athletes, in terms of their commitment to Super League and the extra work they do at the locations of the events, perhaps going to schools and speaking with children, hanging out with local people etc. That in itself is great for the development of the sport.
"They are giving them media experience too – it's not specific training as such, but developing familiarity of being in front of camera and on social media. It works well for everyone."
The fans are welcome!
What about the new initiative, SLT fans playing a part in the direction of the Cheetahs team?
"That's what I love about Super League – you'll get these phone calls out of the blue about new ideas! It's a good thing, I think, to roll out the concept with the Cheetahs, as I'm on the ground, running around reporting and doing various things.
"The fans also have input into the team selection for the draft, pontoon positions and more.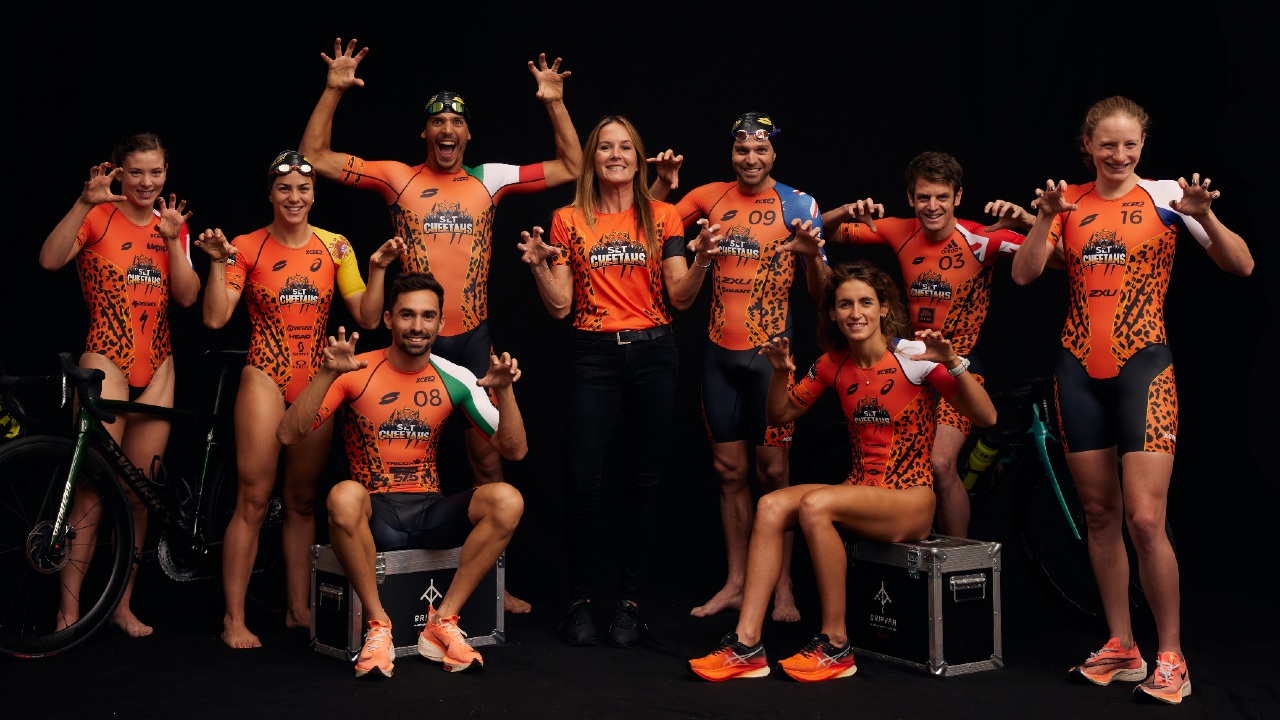 "I think it's a brilliant concept, as it allows fans of the sport to have a voice, and I'm not unhappy with that at all. I'm always open to discussions and I think it will be really good fun. Ultimately, everyone will get a choice to pick who takes the short chute. It will make it more tactical, and there's some new rules. We are working as a team, and that's what's important, and so handing over a short chute can make a lot of sense.
"Ultimately there's a really decent prize purse the teams and there are prizes along the way, fastest swim etc, so if you are one of the better swimmers and can hand over that short chute to say, Beth Potter, it's a win-win, because you win more points – and points mean prizes!"
(Team) learning from The Don?
The first year of the SLT Teams format was dominated by the Eagles, helped of course by the presence of Alex Yee and Jessica Learmonth among their top points scorers. Looking ahead to the 2022 season, Annie believes the other teams will have taken note of the input of their Team Manager, Tim Don.
"I think this year will be more tactical. The teams should hopefully be quite balanced, with a mix of experience and youth, and trying to get those short chutes and using them in the right way for the team will be key.
"I think watching Tim last year, while he had a great team with Jess in there, he was very hands-on and I think the other managers will have looked on and learned from how he operated. There's good banter with the Team Managers, so I think it will be a combination of tactics, and not just talent, that wins."
Favourite format?
Having watched all of the SLT formats to date, what is Annie's favourite?
"I love the Triple Mix [Ed. which, as 2021, will be raced in London]. I love to see triathlon shook up, racing in different orders and see different athletes show their strengths first, so the Triple Mix is really good fun.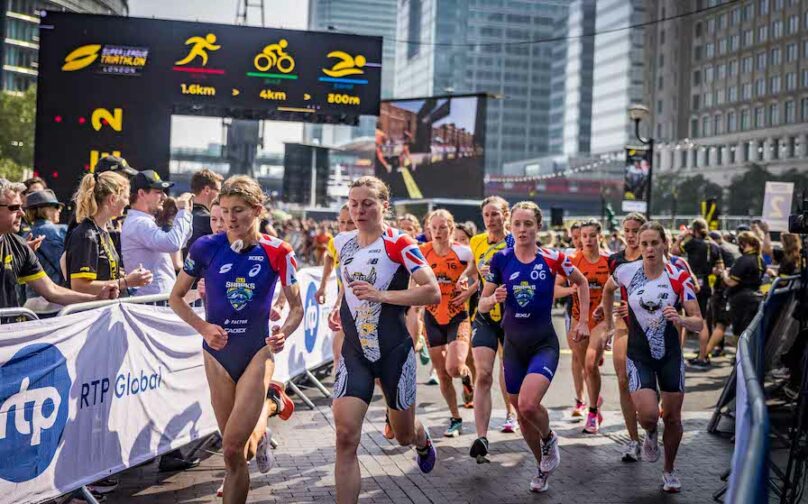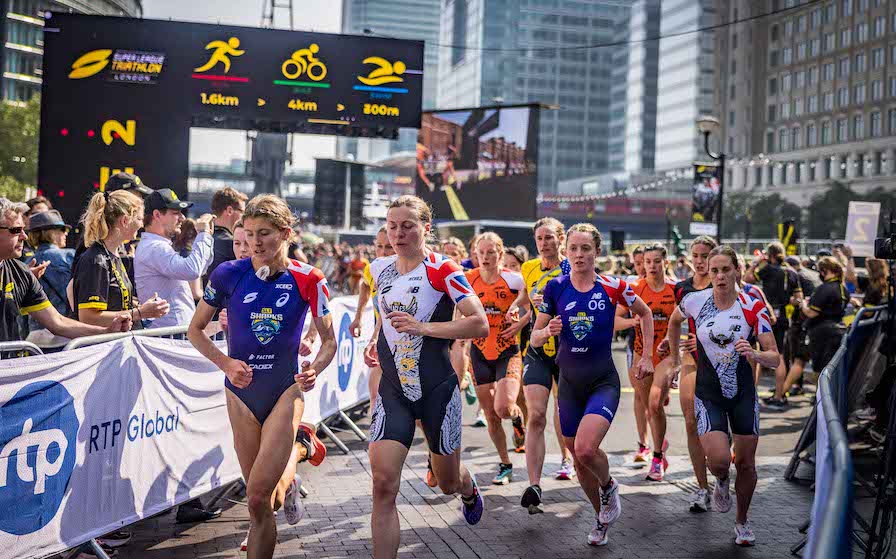 "The great thing about Super League is they learn, develop and change things if they don't work. Now for example you have to take the short chute earlier, so you don't get that scenario that we had with Vincent Luis and Jonathan Brownlee in Munich, as he would have had to take the short chute on the first lap, not right next to the finish."
A privilege
"I really do genuinely feel privileged to have this opportunity to be involved in it 30 years after being in the sport, in what I see as the future of the sport. It's a huge opportunity for someone who is an ex-athlete and gone into broadcasting, I feel part of the team and it's not just on the ground, but all the Team Managers are involved in various decision making. It's a whole lot of fun, it really is.
"I think Super League is really a key part of the triathlon landscape now and is really important."
You can become an owner in Annie's Cheetahs team – click here for more details.