Carolyn Hayes, Ireland's lone female triathlon representative at the Tokyo 2020 Olympics this summer, says Alistair and Jonny Brownlee inspired her path to the Games with their performances at London 2012.
Carolyn earned her trip to Japan via a pair of top-10 performances in the recent World Triathlon Cup event in Lisbon and the World Triathlon Championship Series Leeds (WTCS) race – the highlight being a second-place finish behind former Olympic Champion Nicola Spirig in Portugal.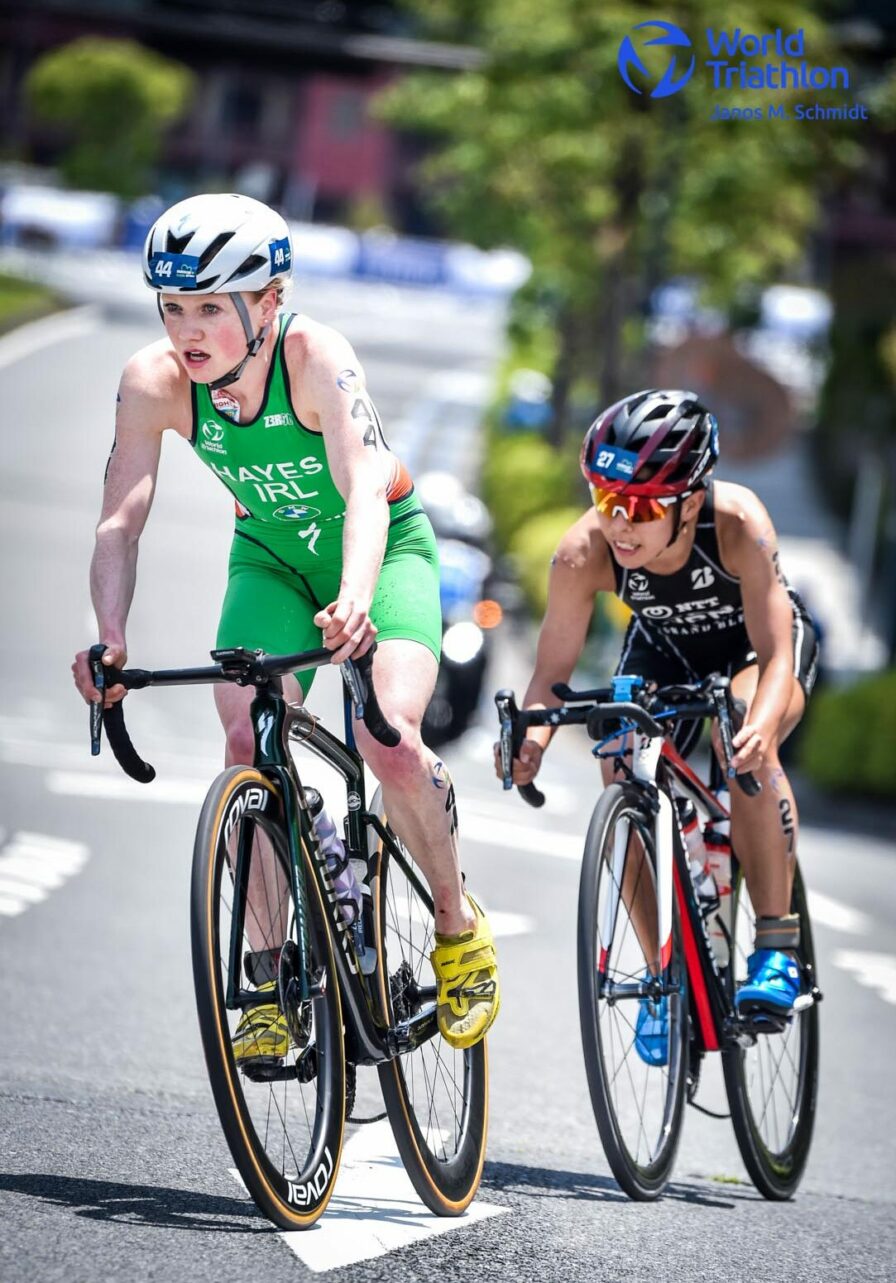 The WTCS Ranked #18 spoke to The World Triathlon Podcast about her expectations heading into the Tokyo Games:
"I have been performing well in the last few weeks since qualification reopened," explained the 33-year-old Irish athlete, "but I know I have more to give so I'm super excited to see what I can do in Tokyo. That's what excites me most."
That aforementioned performance behind Spirig in Lisbon certainly turned heads on the international circuit. Carolyn beat fellow Olympic qualifiers Vicky Holland (GBR), Summer Rappaport (USA), Simone Ackermann (RSA) and Basmla Elsalamoney (EGY) among others.
Lisbon a surprise for Carolyn
"Before the race in Lisbon I was hoping for top 15," she admitted.
"That's where I needed to finish, so to be in the position I was in was great and it would have been nice to win.
"But I think coming second to a four-soon-to-be-five-time Olympian is not a bad day at the office."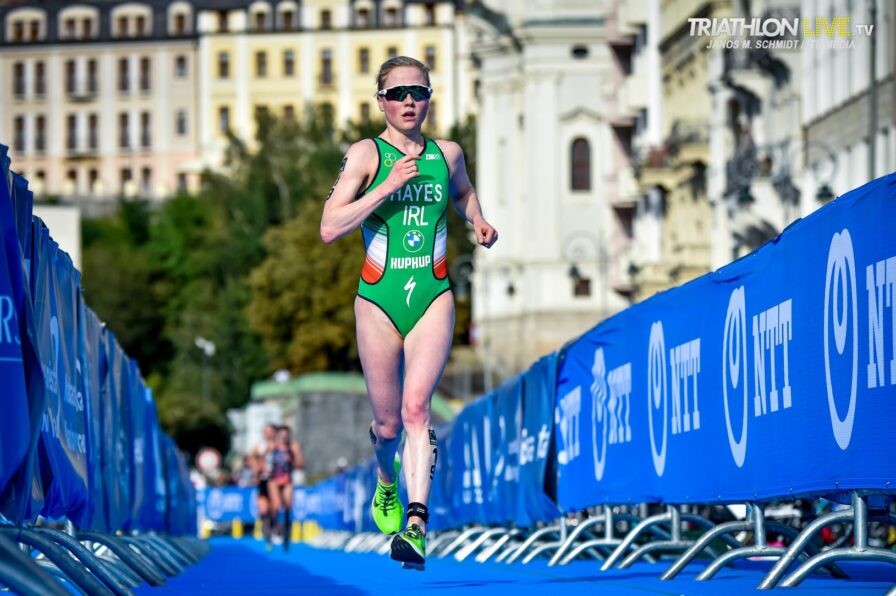 A qualified doctor, Carolyn began her triathlon journey in 2012 while combining her passion for sport with her studies at medical school – after watching the Brownlees excel in London.
"They really brought triathlon to the forefront for Ireland and the UK and then I took up triathlon during the second year of medical school.
"I thought it would be a good way of escaping the pressure of study – in hindsight it probably wasn't my smartest move – but I was always a firm believer in balancing sport and academics.
"I wasn't really in any position to be going for Rio if I was totally honest, in 2016 I was doing my final medical exams. I always just wanted to be a doctor – becoming an Olympian was a distant dream and in my mind was definitely for the superhuman athletes out there."
That distant dream slowly became reality as Carolyn became more and more invested in the sport, which she thought would lead to a tough conversation with her family.
"I remember telling my parents that I was going to step away from medicine – I'm thinking of doing triathlon and I felt like I was asking them 'can I get a tattoo on my forehead'.
"I think I was wanting them to say 'no, don't do that, it's not a good idea' – but they were like 'yeah, go for it, we are totally onboard'."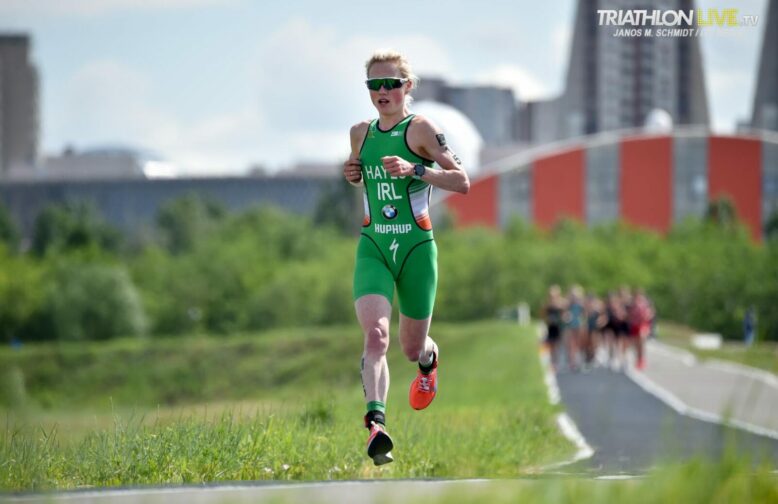 Chasing the Olympic dream
That decision saw Carolyn move away from her County Limerick home to train in Wicklow with her coaches Eanna McGrath and Gavin Noble, who finished 23rd at the 2012 Olympic Games.
"Tokyo 2020 was a dream I thought was achievable after I upped and moved sticks to be with my training group and my coaches.
"Gavin went to the London Olympics, and he has been incredible getting me into race mode and planning what races I should go to – he knows what it takes to get to the top."
With qualification now secured for Tokyo, Carolyn says she's preparing for it like any other event:
"It's another standard race, it's another international race, it's a day I get to wear the Irish flag on my chest and get to represent my country, so you know I think of all those things.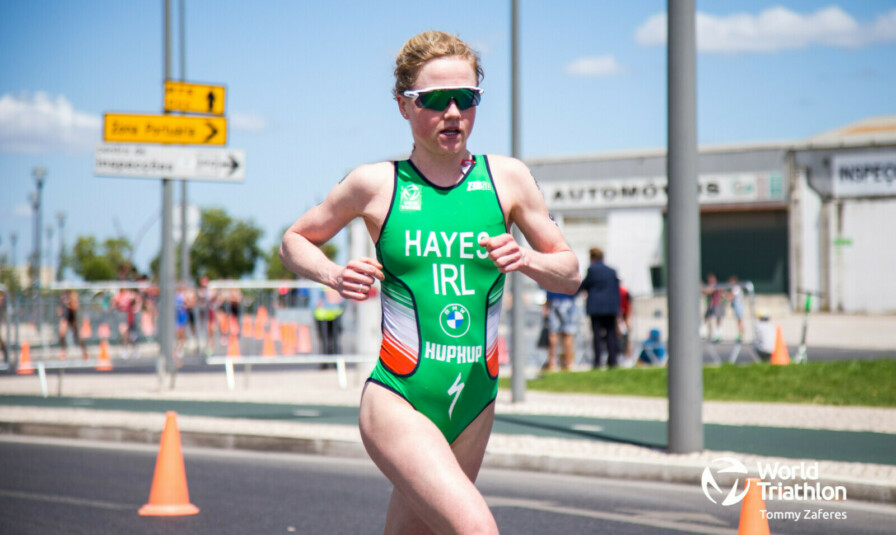 "It's going to be super-tactical; it's going to be very different; I mean the last five weeks have been countries racing against each other for spots in Tokyo – it's been very different.
"It'll be a very fast swim, it will probably get split – who knows what will happen, I'll just be approaching it like any other race.
"I'll respect the course, I'll respect that it's a one-day event – winner takes all – and I'll be going out there just hoping I can have a great performance in the green of Ireland."