Interview with HUUB Wattbike Test Team Founder Dan Bigham
In recent weeks you may well have seen plenty of comments around changes in the world of cycling, courtesy of the sport's governing body, UCI, which have big implications to the future structure of track cycling.
One of the biggest impacts of this will be on the HUUB Wattbike Test Team – and there are several significant links to triathlon here.
Not only is triathlon brand HUUB the title sponsor of the Derby-based ('Derbados') team, but for several years founder, Dan Bigham, was a competitive Age-Group triathlete and duathlete. Dan has also worked with many Pro triathletes including Alistair Brownlee and David McNamee on their bike-fitting and aerodynamics, while also developing performance products such as the HUUB Anemoi Aero Triathlon Suit. In short, Dan is one of a number of UK-based specialists in aerodynamics, bike fit and product development that are in huge demand both domestically and around the world, regularly consulting for National Governing Bodies, Pro Tour teams and more.
But, what do the changes all mean, what are the impacts on the HUUB Wattbike team (and others like them) – and how can you support those teams impacted?
Here – reproduced with full permission from the HUUB Wattbike Test Team – is an excellent and informative interview that Tim Heming did with Dan Bigham that answers many of those questions. It's certainly not the end, yet at least, for the team.
---
Dan Bigham interviewed on UCI rule changes
On June 20, cycling's international governing body, UCI, dropped a bombshell – announcing wholesale changes to track cycling that would effectively ban trade teams from competing. The confounding move has been roundly condemned by shell-shocked trade teams and met with a fierce backlash from the cycling fraternity.
With the HUUB Wattbike Test Team – one of the most successful track teams of the past two years – at the centre of the maelstrom, its founder, Dan Bigham, explains to sports journalist Tim Heming how they feel let down by a wall of silence from both the UCI and British Cycling, but are determined to still have a voice…
Q: The UCI has decreed track cycling will switch to becoming a summer sport, with a reduced number of events and restricted to national teams. Now this news has had time to sink in, what are your reflections?
A: It's going to clash the track and road seasons, remove any commercial involvement in track cycling and force the media, riders and fans to decide if they want to follow track or road. For the riders, it's a stark choice because there is no way of combining both, which has been done for years. Particularly on the women's side, riders need to race both, as it's the only way a professional female cyclist can survive financially. It's detrimental across the board.
Q: The UCI says the measures, which will be implemented from next year, are to lighten the financial burden on federations. Is that your understanding too.
A: In part. We also believe they are probably trying to get rid of the team pursuit post the Tokyo Olympics — which would be dreadful for the sport. It's the blue riband event. The UCI got rid of the individual pursuit and the kilo and they're trying to get rid of every timed event because they think bunch racing is what viewers want. The Giro doesn't get as much interest as the Tour de France, but should we bin it? No, of course not. It's also been suggested that we're colluding with Great Britain to earn Olympic points, and that the fighting between us and GB is a charade. It's nonsense.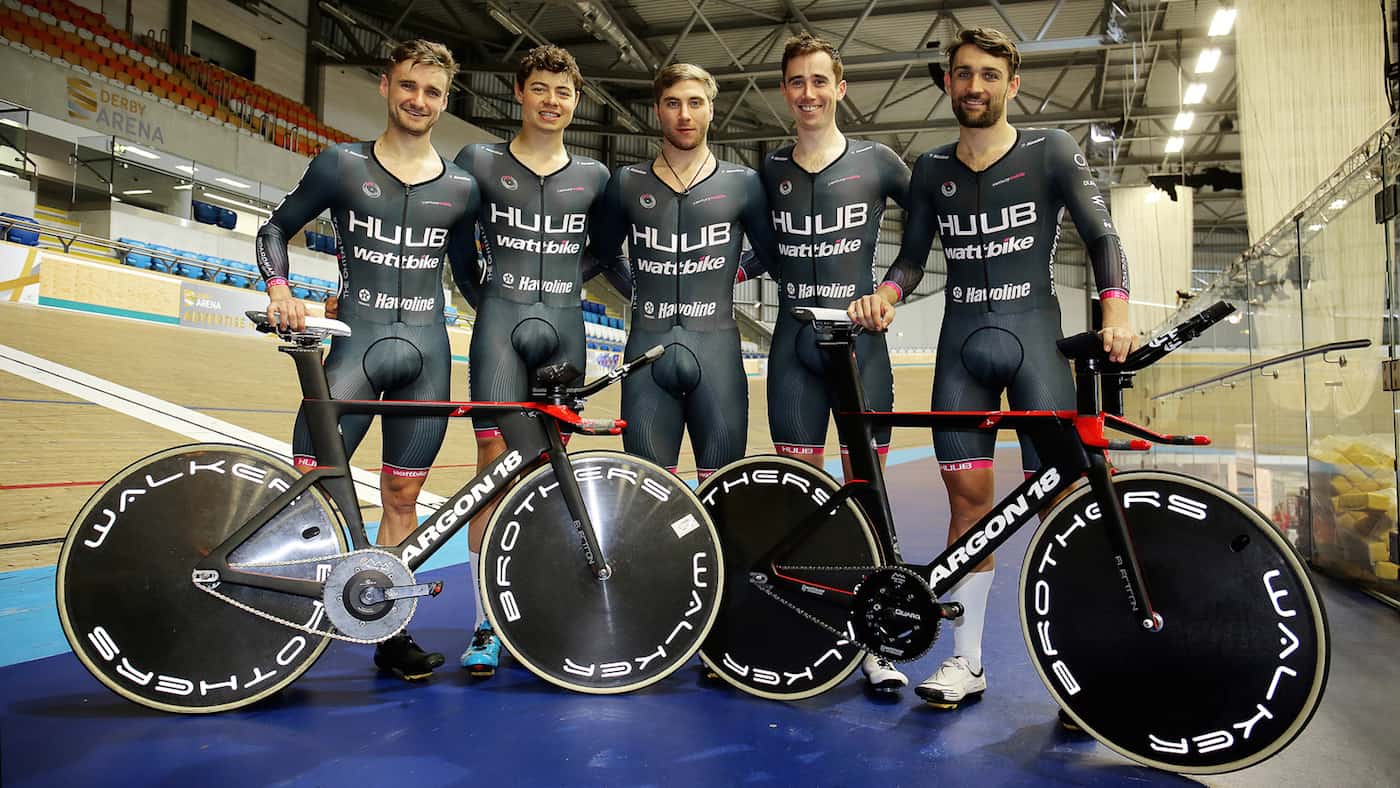 Q: Were Team HUUB Wattbike or any of the other trade teams consulted prior to the announcement?
A: No, we heard nothing. When the UCI dropped the press release it was a case of: 'Where did that come from?!'
Q: In contacting the governing body and also writing an open letter as to why you believe it's the wrong course for track cycling, what sort of response have you had from the UCI?
A: They've not even acknowledged us.
An open letter to the @UCI_cycling President, @DLappartient #LongLiveDerbados pic.twitter.com/crBHrIcEeq

— Huub Wattbike p/b Vita Coco (@HuubWattbike) June 24, 2019
Q: Has British Cycling moved to support you?
A: They don't want to say anything. As far as I can see, they don't want to put their heads above the parapet for fear of being dragged into a dogfight. They're worried that they will be seen as troublemakers and could effectively be sanctioned through rule changes that impact them directly. For example, British Cycling's life could be made difficult if it tries to introduce new technical kit on the eve of the Olympics.
But even if British Cycling, the organising federation, won't comment, then Great Britain Cycling Team, who compete at the World Cups, should defend us. We're earning them points and developing riders for them. It's not just us, either. It's Team Breeze, Team Inspired and Team Wales. Four domestic trade teams and they are not prepared to fight our corner whatsoever. British Cycling is our governing body and there to represent us, and Britain is the top-ranked team pursuit nation because three HUUB Wattbike riders are the top-ranked team pursuiters in the UK. Yet it seems that they are quite happy to just let us disappear.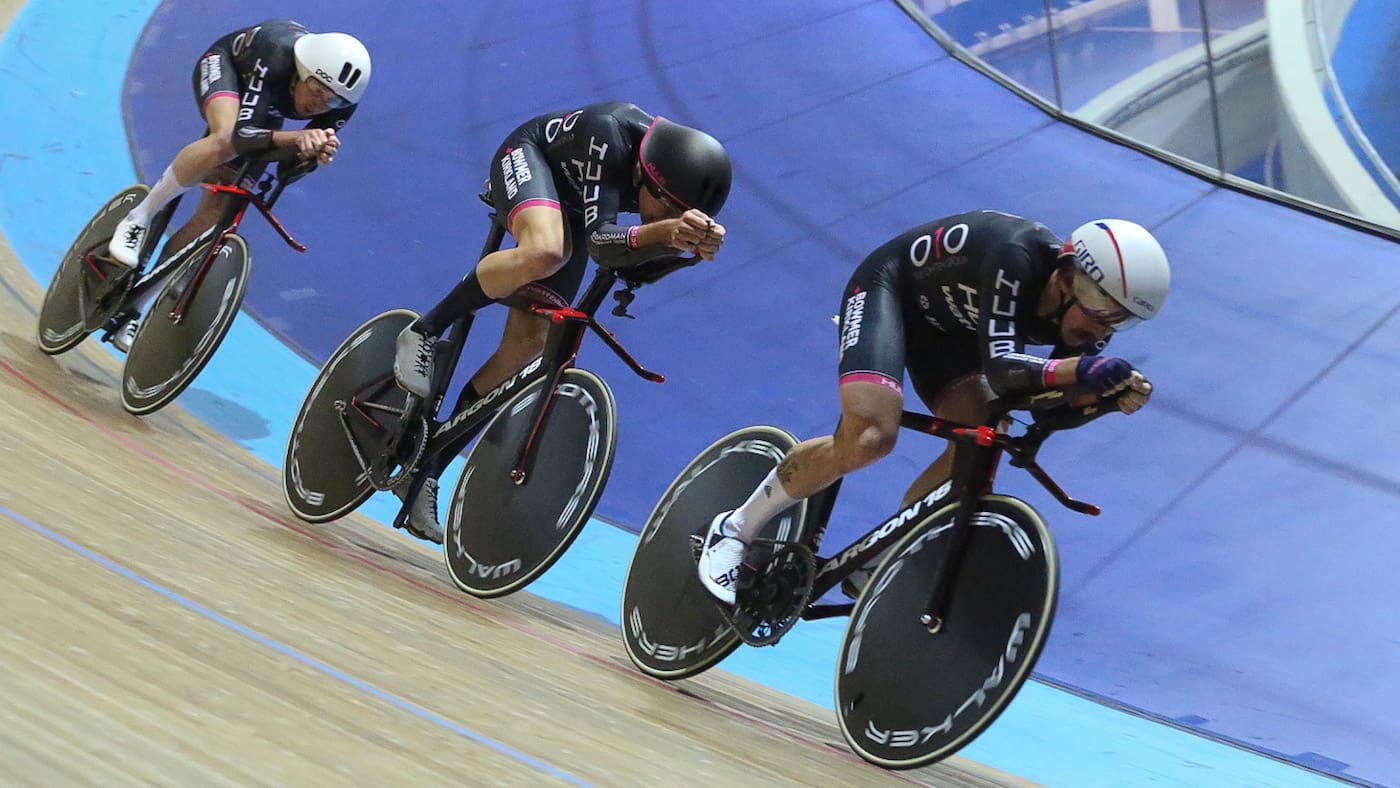 Q: What about the other competing nations?
A: Some, such as France and Italy, are quite happy we're going. We've beaten them with a negligible budget and effectively made them look a bit silly. This makes their life easier. Other nations I've spoken to are very disappointed and frustrated for a multitude of reasons. They weren't consulted either and feel the changes are disastrous for the sport.
Q: Both on a personal level and for the wider team, how has this experience made you feel?
A: The biggest thing is the frustration. Our destiny is out of our control, and we haven't even been consulted. It's disappointing. We've had our past disagreements over equipment regulations, but that's just a bit of fun in comparison. Being told: "Get out, you're not allowed to race," is something else, it's changed everything for us. Jonny [Wale] was discussing on a podcast about how track cycling has given him a reason to push through his mental health troubles and that he's actually got something to focus on and enjoy.
Q: There is one more season before the rule changes kick in. Are you planning to carry on racing for 2019/2020?
A: It doesn't change how we approach the season, it was always going to be full gas. Every focus is being put into doing what we did last year, but better. Whether it's equipment, tactics or physiology, we are trying to take big steps forward. We'll definitely go faster.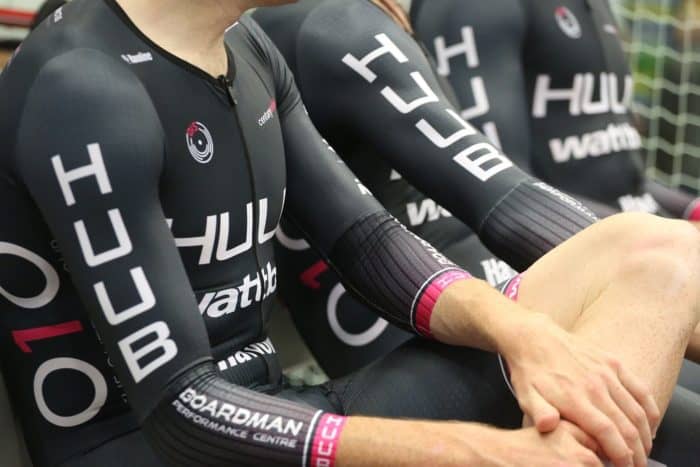 Q: Where else do Team HUUB Wattbike go from here?
A: We're speaking with the other trade teams to form a united stance. The petition Dutch team BEAT Cycling launched has tens of thousands of signatures, so it's pretty huge. We're also looking for complete clarity on the issue that has caused the UCI to get rid of us. We think it's because they don't like us, but if they're trying to justify it through some commercial reason, we need to address that properly. Hopefully, we'll get to sit around the table with UCI president David Lappartient, but that's a bit of a pipedream. We also need to wait for the UCI board to meet again in September when there should be a firmer response.
It's also about carrying on to make sure we dominate as much as we can and break the world records for the individual pursuit, team pursuit and hour record at altitude in Mexico or Bolivia in April 2020. We're also looking at how we can pass on what we've learnt about technology, equipment, intellectual property…  all the interesting stuff. Whether it's Derby University or Derby College, who are trying to put together cycling academies, the plan is to have a developmental system based in the area. The UCI decision might put paid to our racing, but we still want a legacy that's productive for Derby and cycling.
Q: If readers agree with your views, how can they get involved and support your cause?
A: The best thing is to sign the petition here on the BEAT Cycling website.