Pre-race IRONMAN South Africa with British iron-distance record holder, Joe Skipper
One thing you can be sure of with British Ironman Pro Joe Skipper is that he won't be short of confidence or something interesting to say!
But then, he told everyone he was going to break eight hours at Challenge Roth – and delivered on that – so he's prepared to 'walk the walk' too. On his chances of victory at IRONMAN South Africa on Sunday he told me…
I wouldn't have bothered training at altitude and flying out here if I didn't think I can win. The question you need to ask the others is 'Do they think they can beat me, and if so, how are they going to do it?"
It will be no easy task, at an event which includes the last three winners of the IRONMAN African Championships in a strong and deep field, all chasing a share of the $150,000 prize purse. Here is what he had to say ahead of the big race in Port Elizabeth on Sunday.
---
You did something different preparing for this race, with an extended period of training in Tahoe (USA). How did that work out?
Last year for Challenge Roth I spent three weeks training at altitude in Font Romeu and I felt that it went really well and I gained a lot from it. So this year I looked at my options for training at altitude and Lake Tahoe seemed like it would be a good place to go. I had been there before and thought the place had good facilities and potential for a training camp.
The weather we had while out there was the worst winter they have had for 30 years so some of the days it got pretty cold, it got down to minus 14°c so made things interesting. I took a Wahoo KICKR out there with me so if the weather was really bad I could get on that and train on Zwift or watch something on Amazon (yeah, sad I know!). I had the company of Brian Fogarty, a danish guy Kristian, and a swimmer from home, Adam, which was great as we all pushed each other.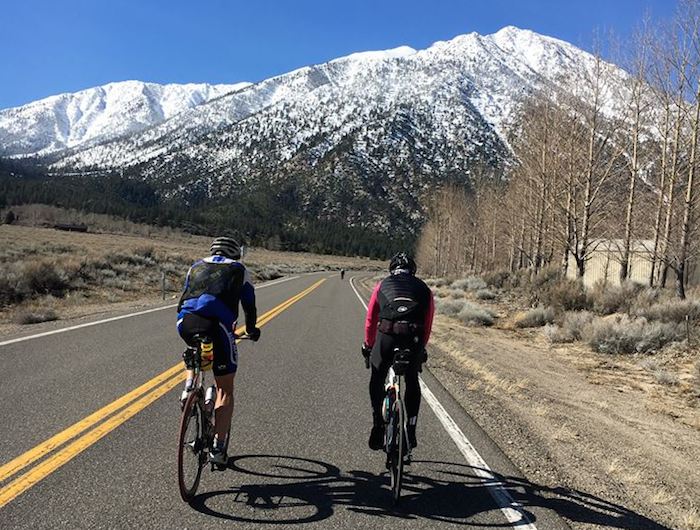 You've been in Port Elizabeth for a few days now and had a chance to check out the course and area – what do you make of it, and what do you think will be the keys to success on Sunday?
From what i've seen of the course, the swim can have a little bit of chop. Most days since I've been here there has been some so it could be pretty difficult to see the buoys on race day so doing the practice swim would be an advantage if they have the race buoys out as you can look for some landmarks which you could use for sighting.
The bike course is gently rolling, nothing massive and you are on the big chain ring for the whole course. However, the course Is much slower then you would expect it to be due to the road surface. It's very bumpy, you are constantly bumping all over the place and that will take a lot out of you. Also the day I rode the whole course it was a massive head wind on the way out and a big tailwind on the way back to town. Pacing will definitely be a big factor on a course like this. I would also get people to test their hydration strategies prior to the race to make sure they don't lose a bottle on the bumpy roads or the speed bumps which are on the course.
The run course is pretty flat with a little climb at the turn around. Again the wind will be a factor on this but you are only going to be doing 5k into the headwind at any one time, so it won't be too bad. The times on this run course are a lot slower than what they should be from the difficulty of the run course. To me that shows that a lot of people over bike and are knackered by the time they start the marathon.
As we know, Kona 2016 didn't go well for you – but has that in a way provided extra motivation in your preparation for this race?
Yeah, it has definitely given me extra motivation as I was gutted after Kona; I'm not afraid to say more then a few tears were shed. You know I put so much into that race and when you don't get a result it's gutting. It's not just Kona though, it's every Ironman I do. I turn up on race day in my best possible shape knowing i've done everything I could and then when things don't go the way you planned, it's gutting. But yeah I was very motivated this winter, everyday i've been thinking about this race and Texas, using it to fuel the fire and when I've been feeling tired or theres a session I didn't want to do…. thinking about SA and Texas got it done!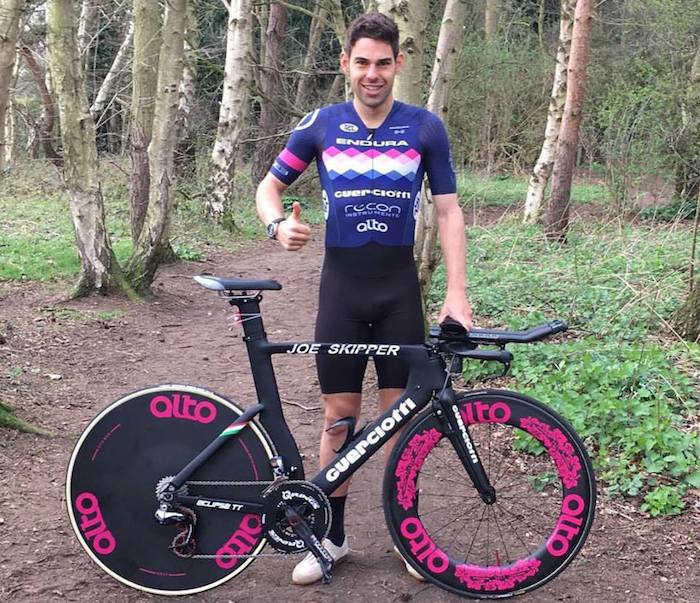 You've got a new bike for the 2017 – are you confident you've had enough time to be comfortable on it under race conditions?
Yeah I'm on a Guerciotti Eclipse TT now and I'm definitely confident i've had enough time on it. I'll admit I've not had much time on it but I've ridden the entire bike course since i've been here and that was fine, so I'm confident. It's a great bike and I think I'll be right up there on the bike leg with it.
Finally… what would you regard as 'success' in terms of result on Sunday? Do you feel you can win it?
Mate, success would be a win! Of course I think I can win John. I wouldn't have bothered training at altitude and flying out here if I didn't think I can win. The question you need to ask the others is "Do they think they can beat me, and if so, how are they going to do it?"
My swim has improved a lot since last year, my bike is strong and I ran the fastest ironman marathon in the world last year at Roth with a 2.38. If they get off the bike with me, how are they going to win?
I'm ready to destroy myself on Sunday and the thought of it only brings a smile to my face and joy in my heart. It's going to be a brawl out there and I hope they are ready!