It's been quite a year for Katrina Matthews
(And it's not finished yet)
Most athletes will be thrilled to have have even raced four times in 2020. Army Captain and BMC-Vifit Pro Triathlon Team athlete, Katrina Matthews, has continued her impressive form of 2019 in this disrupted season – and won four major significant events already.
National 100-mile TT Champion, IRONMAN 70.3 Tallinn winner and first across the line at the PTO-supported Outlaw X Triathlon – those would prove an appetiser for the main course ahead.
10 days ago, Kat – in only her second Pro full-distance start, won IRONMAN Florida in a course record time of 8:40:50.
I spoke to her about her military-inspired approach to lockdown, fast-improving swimming progress, why that Florida performance still has room for improvement, Kona ambitions and preparations for the PTO 2020 Championship in Daytona.
---
First off, congratulations – you've had a week or so now to get used to it, but how does the title of 'IRONMAN Champion' feel?
Thank you! I am still overwhelmed by the race result; even now 10 days later I am thoroughly embracing what it meant to me and my support team and also the confidence it gives me going forward. I think it is important for mental health and general happiness to appreciate the 'now' as well as always seeking those future goals. I do have to work at this as my natural tendency is to just look for the next goal.
It's been an 'interesting' year to say the least… you started the year as a new addition to the BMC-Vifit Pro Triathlon Team, and then go from your first training camp with them to all racing pretty much cancelled indefinitely. How was that period?
Having joined the BMC-Vifit team at the start of 2020 I was full of excitement as well as a lot of self-induced pressure. I really focussed on the 'day by day' approach to training rather than letting the bigger goal be overwhelming. Coming into the initial wave of the virus I was able to look positively at the time I had to develop as an athlete.
Everyone had different stresses in this initial period and I was thrown into some intensive revision for Respiratory Physiotherapy in case the military required me to step up. Torn by my desire to help and play my part in this healthcare team my heart was in elite performance. I was ready to step up and help in the hospitals but it was also a solidifier for me with regards to my goals in the sport. The IRONMAN World Champs.
This period definitely had some low days as well as some very average days, mentally and physically. I was held accountable to my job role in the Army and as part of the BMC-Vifit Team – be an Elite Athlete, this got me through most days. Just do your best to be your best, everyday.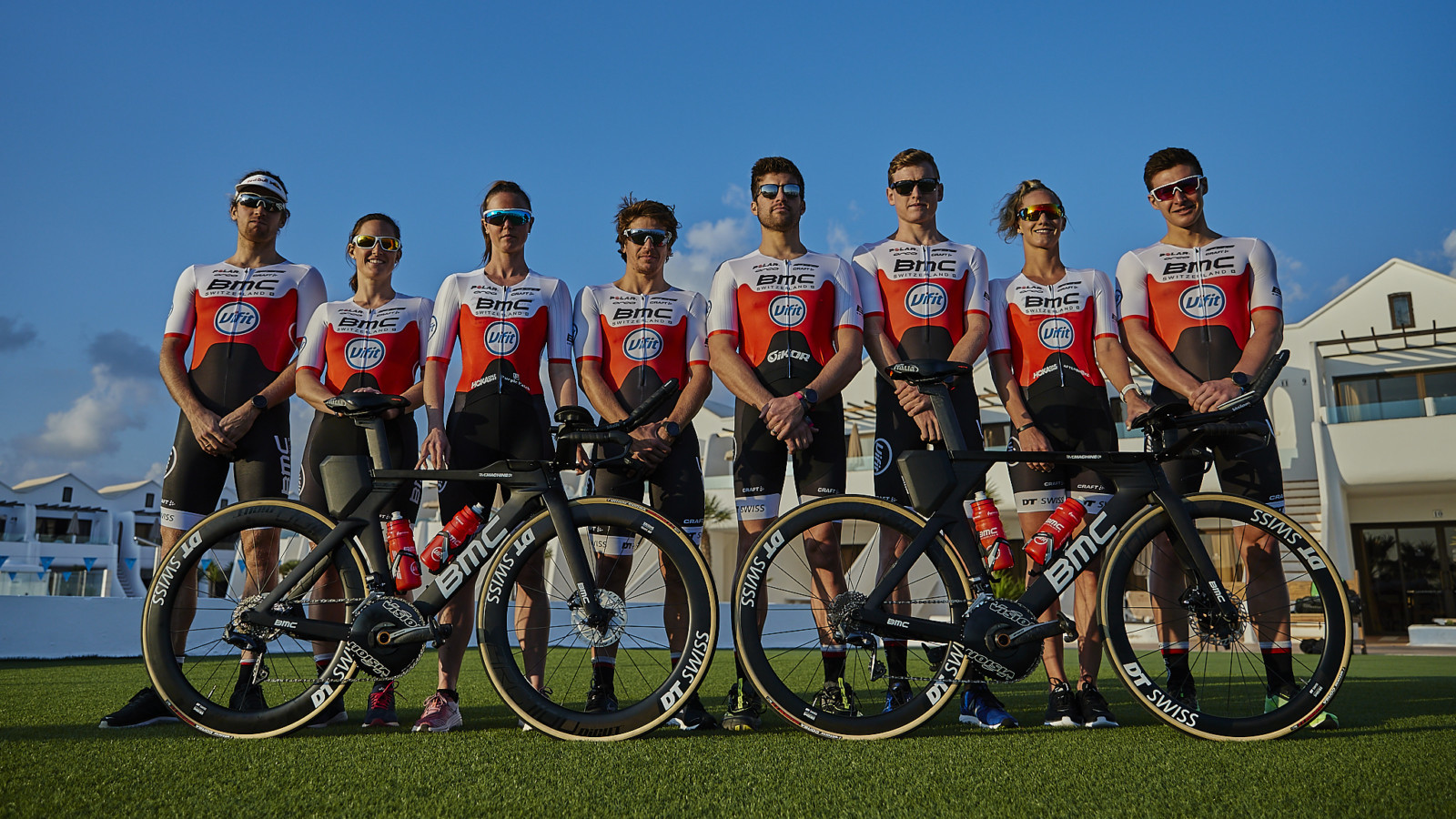 With the return to at least some racing, you've clearly been able to perform well and thus must have been able to continue your focus and training during the pandemic. Do you think your military training, indirectly, was a big help there? I'm thinking that dealing with changes, preparing for the unknown, discipline and such like are attributes and skills that are so embedded and core to that world, that facing challenges (in this case, COVID), is normal service?
Yes, I do. Everyone in the Army has a different experience (eg. time served, exposure), for me although limited compared to a lot, the training I went through and the early years fully enclosed in the military lifestyle I learnt a lot about myself. Paired with the Army, my profession as a Physiotherapist focusses on self-development and the practice of self-reflection. The Army Values of; Discipline and Courage alongside those of an Officer; Responsibility and Example drove me forwards when the times felt especially hard.
My father (a former Royal Marine Officer (34yrs of Service)) prompted me early on in the COVID era that the athlete winning at the end of this year would be the one who had coped with these challenges the best. This was another source of motivation and allowed me to appreciate I had the skills developed mentally to put into practice in such a time.
What is your role with the Army, and how does that combine now with your sporting career – I'm guessing part of the Elite Sports Programme / similar?
I joined the Army as a Physiotherapist Officer. A role paired between the clinical practice of Physiotherapy and that of an Officer with regards to team/solider management and ultimately leadership. Currently the Army has me in a job role focussing on Elite Sporting Performance where I am expected to 'Be The Best' I can be and in doing so be the best for the team which is The Army. I love the opportunity to be a role model in sport and health for so many who are Serving and therefore I motivated to optimise this time and support to the best of my ability.
Looking at your Florida performance, one of the first things that stood out to me was your swim. While the fastest time, exiting with Meredith Kessler is I think particularly notable, as she has been for many years been a front pack swimmer, outside of that very exclusive group of Lucy Charles-Barclay / Lauren Brandon type 'uber-swimmers'. That seemed to be a big step forward from last year and must give huge confidence that your training is working, but also for future prospects?
Absolutely, I am really happy with the time I have committed to swimming this year, in the water and also to band work when I wasn't able to swim. It has shown me that consistency really is key for swimming especially. I wrote down some performance goals in early 2020 and to swim in this "front" pack at Kona was one of them.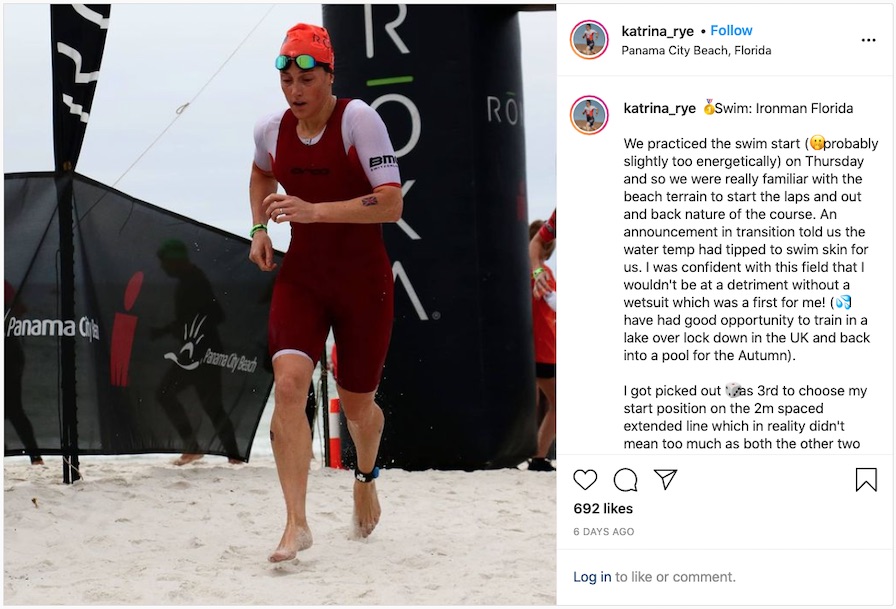 As part of the BMC-Vifit team, you have access to the Orca range of wetsuits. Orca have a wide range of women's-specific suits available – how have you gone about finding the right kit for you?
Last year I used the Predator, this year I felt the 3:8 actually gave me more overall buoyancy for my trailing legs as my kick is very relaxed. I have never had a better fitting wetsuit than this years range. Orca do really take on athlete feedback and adapt their products whilst keeping their range at the highest quality.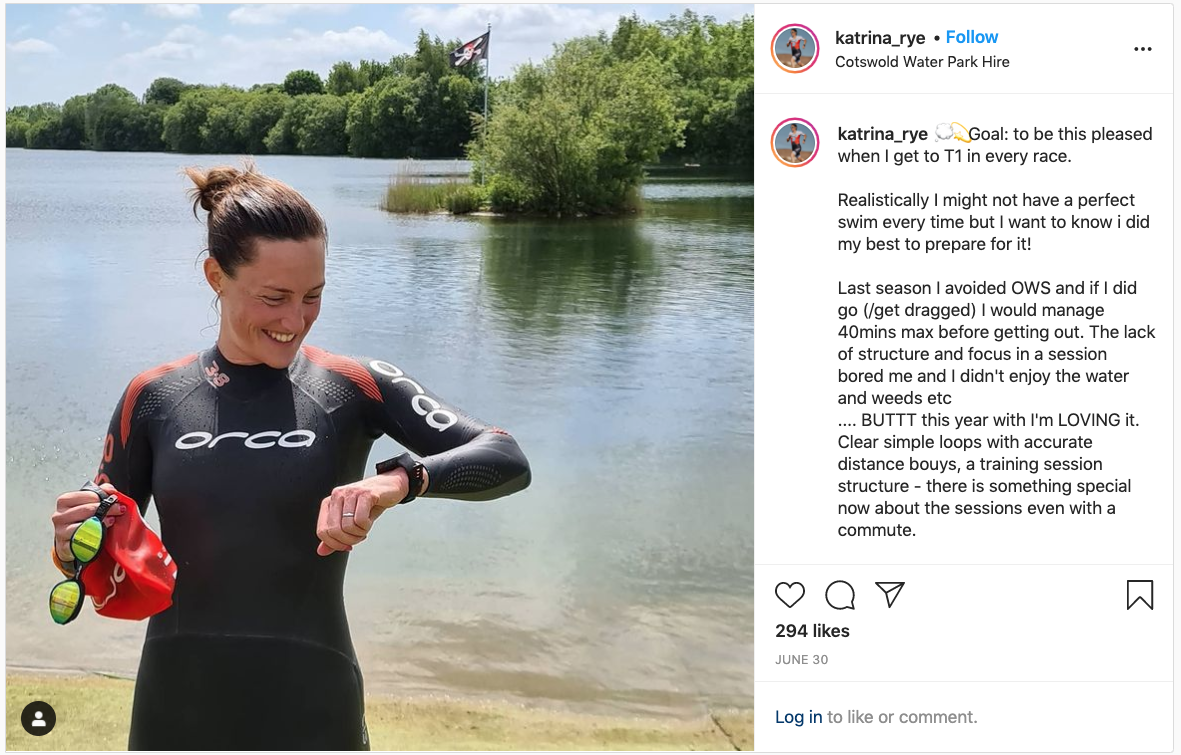 [Ed. It's Interesting to note here that Kat's findings in relation to her change in wetsuit is consistent with the 'textbook' suggested approach from Orca. Due to the anthropometric distances between men and women (additional flexibility, different distributions of fat for example), a suit such as the Predator – which features extra buoyancy in the lower body – may not be the optimal choice. Even with a "very relaxed" kick, Orca would typically suggest their 3.8 model for long distance racing for women. It's good to see that the 'product speak' in this case, is consistent with the athlete's practical experience!]
With the restrictions and lockdowns in place at various points through the year, have you had to do a lot more open water swimming this year than perhaps you might otherwise have planned? Would you also train in the same model of suit that you race in?
I have done more OWS this year than I have total in my life! I feel this has really enabled me to work on both my confidence with long distance (the 3.8km) and efficiency over this distance. I did 90% in my 3:8 wetsuit yes (occasional sunny days meant no wetsuit!), and this is the same wetsuit I used to race IM 70.3 Tallinn. It still feels as great as it did when I tried it on in January! (I am a stickler for the white wetsuit gloves).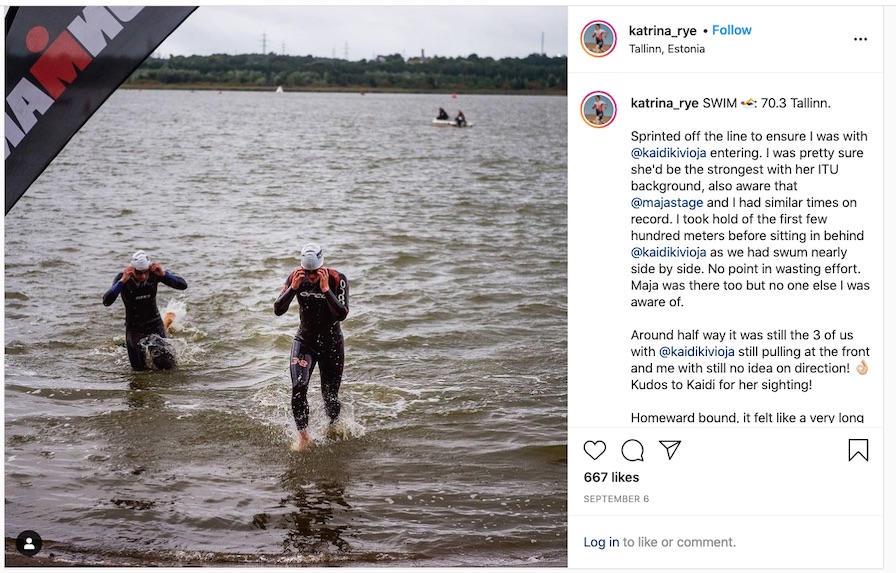 Your first big win this year wasn't in triathlon, but was winning the National 100-mile TT Champs. Do you enjoy that format of racing – and was the focus on that event in the absence of triathlon at the time, important in your IRONMAN preps for Florida?
I am a little alien to time trialling, it feels like a whole different sport to 'normal cycling' but the 100mile TT offered a brilliant opportunity to practice pushing hard for a similar to Ironman distance. I still feel relatively new to cycling generally and my confidence over these longer distances has been dramatically increased this year, partly due to this one race!
However, as well as the long distance I feel the 100mile TT also gave me confidence to really push the bike leg in 70.3 Tallinn and not be fearful of over-doing it (the idea that I had cycled for nearly double the distance at x HR/power).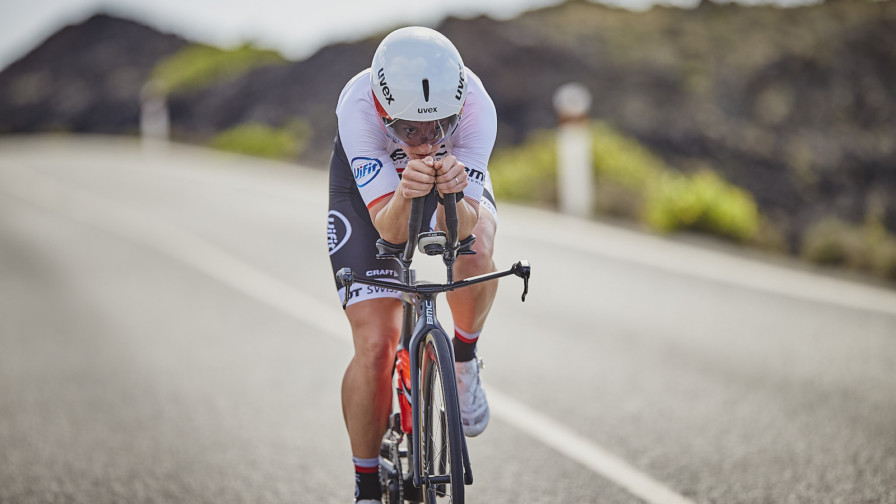 You raced and won the Outlaw X – as well as quality competition and prize money, it looked as though you all were able to really enjoy that competition, given the restrictions that had been in place all year?
It was such a pleasure to be able to race a home race. Outlaw did an amazing job of successfully putting on a COVID-secure race under the regulations. I think the field was the strongest we have seen in the UK on a domestic level and everybody's mood made the event one to remember!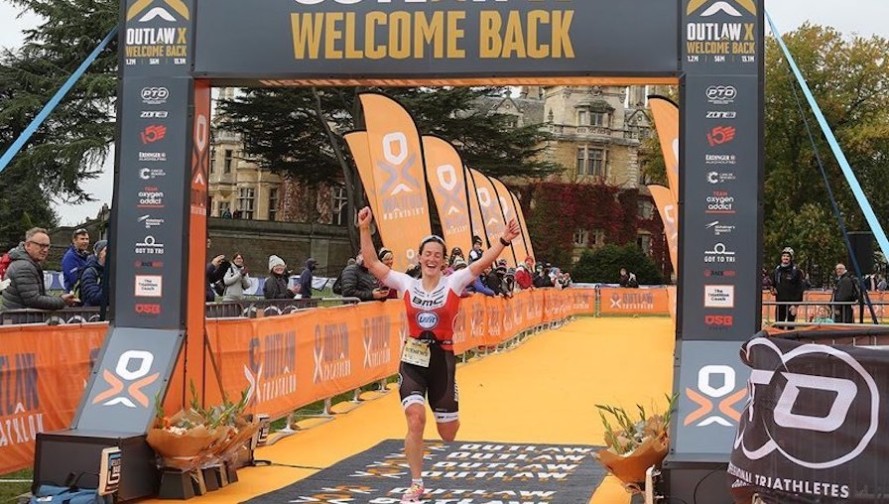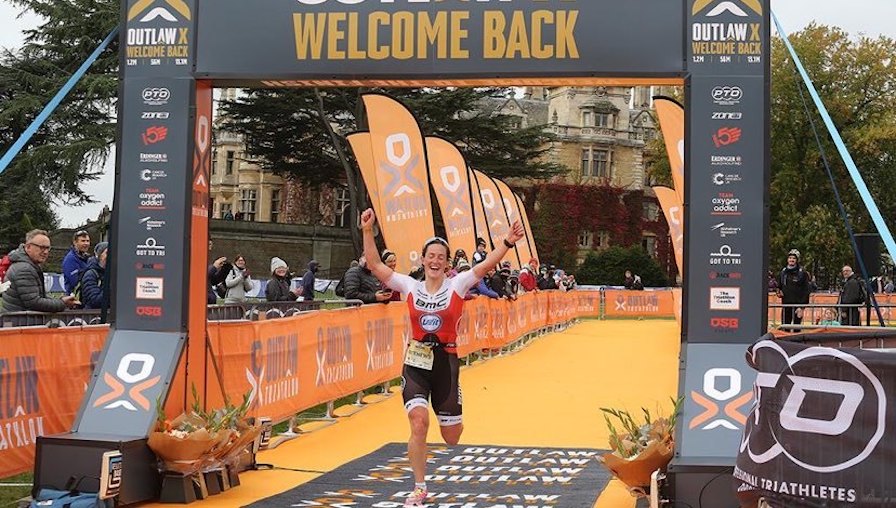 You ran superbly in Florida, following a solo bike ride which was still one of the fastest of the day too – that, to me at least, suggests that you paced your effort really well on the bike. Would you agree, and if so, do you pace by power / heart-rate / feel or a combination?
I would like to agree with you but I was, and still am, disappointed with my bike power data for IM Florida. However yes, it certainly made my run easier – there is no doubt. I am excited to see how a bike (to my current IM capacity) and good run would pair for the future though. I am aware of a few metrics on the bike; heart rate, power, cadence, and ultimately speed. In Florida, all these metrics were low, I account that to the mental aspect of the Ironman, as I would expect heart rate to be very reliable for me with regards to performance.
Sub-3 off the bike in an IRONMAN, a huge PB, a big Sub-9 hour finish and early Kona qualifying – could you ask for much more to finish off a gun-to-tape win in style?
I think part of being an athlete is always looking for improvements. Of course, with this race I am very satisfied overall! If I were to start analysing it… I would have liked a wetsuit swim, a shorter transition, a bike accurate of my current IM form and even a few minutes quicker on the run! Other bits that went well were my nutrition, hydration, gut control/management, recovery post race (no niggles). All these things add up to make a good day out for sure and bank good learning for next time and my debut Kona of course!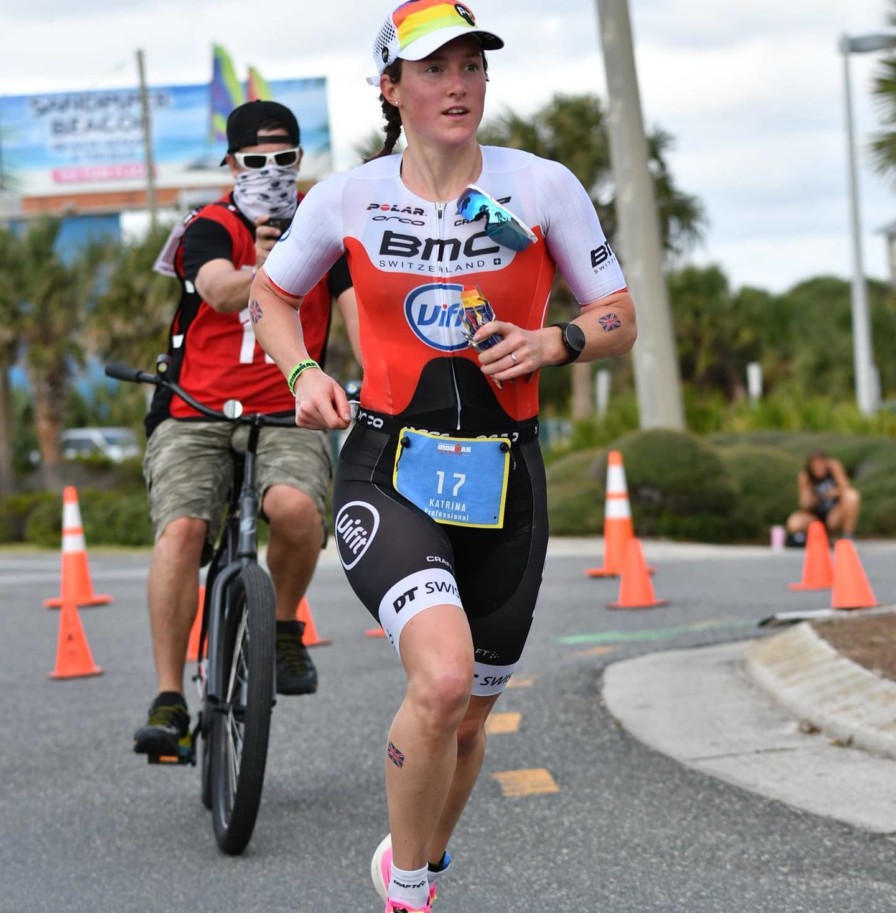 I believe you are going to remain in Florida in the lead-up to the PTO Championship at Challenge Daytona. How has the post-IRONMAN recovery gone, and have you been able to get into a comfortable routine to prep for that final big event of the season?
Ruth Astle and I formed an Elite Athlete bubble/household for Florida and we have been basking in our Kona qualification together for the last week with some light training. For me, I have done very little running but a lot of swimming, slowly building in some slightly higher heart rates. I was a little under the weather for a couple of days but this passed quickly and now I am raring to get on with some Challenge Daytona prep.
My coach, Damion Littlewood (Tri 1st Coaching) is rightly holding this energy back and sensibly keeping a recovery focus for a little while longer. I am confident that my body will absorb the training stimulus of IM Florida and with my natural speed (for an IM athlete), I will be able to perform well at the PTO Champs!
What are your expectations for Daytona? A flat and fast course has similarities to Panama City Beach (and, I guess, Tallinn) – do you think that works well for you?
I think once the start list is published, I will have a better idea of what to expect from this race. I think it will be directed by the swim and this could be crucial for those top 10 positions. I also think the long course athletes (myself included of course), have the bike legs and TT skill to draw us out a stronger triathletes. It will certainly be very interesting to be part of (and to watch!). The flat course is terrain I would prefer, yes, but the nature of this course on the speedway is like none other, so who knows?!
Looking towards next year and beyond, do you feel you have a favourite / stronger distance – and how significant was gaining that early Kona qualification for you?
Starting 2020, after my debut at long distance triathlon (IM WA, Dec 2019) I had acknowledged that my success would be at the long distance. I love to race middle distance now and for it to feel relatively easy! Long distance offers so much more reward due to the complexity of the whole package (duration, fuelling, intensity, mental strategies, preparation, fatigue, equipment).
Gaining a Kona qualification in 2020 has driven me all year. To start 2021 with that set focus and composure will allow me to prepare my best for this debut rather than rushing in on fatigued legs. Clearly (from 2020 results), low intensity training really works for my body and I plan to build on this in 2021 with the luxury of not having to prepare for racing in the first quarter of the year.