Great news for the fast-improving Katrina Matthews
Will Clarke and Sarah Lewis depart from the BMC squad
What a 2019 season it has been for Katrina Matthews.
In March – under her maiden name of Katrina Rye – Kat was announced as one of the new members of the (amateur) Team Freespeed squad. That didn't last long… because her first races went so well (she was the second fastest athlete, overall, at Challenge Gran Canaria), that she quickly moved to racing in the Pro ranks. She followed that up with Pro podium finishes in Staffordshire and Finland, before her first Elite start for Great Britain finished with a Gold medal at the ETU Middle Distance European Championships.
Just a week ago her debut IRONMAN saw her smash the nine hour barrier when fourth in Western Australia, with the second fastest debut time from the British female athlete. Add to that a wedding (she's currently enjoying a delayed honeymoon!), 2019 could hardly have ended better with the news that she will be racing in 2020 as a member of the established BMC-Vifit Pro Triathlon Team. A fantastic opportunity to really push on to even more success in 2020 and beyond.
Katrina will be joined by new members Kristian Høgenhaug (DEN) and Max Neumann (AUS), as the British contingent with the team falls from three to two next year, with the departure of Will Clarke and Sarah Lewis. Emma Pallant remains with the squad for a fourth year.
Here is the full, extended news today from CEO, Bob De Wolf.
---
BMC-Vifit Pro Triathlon Team powered by Uplace presents team line up for 2020
BMC-Vifit Pro Triathlon Team outlines ambitious targets and presents team roster for 2020
8 athletes confirmed, 6 nations represented, three new faces
It was over a decade ago in 2008 that Uplace, as founding partner, made the first steps into the triathlon world. Since then, the team has continued to grow and has gone from strength-to-strength to become one of the worlds' leading triathlon projects.
CEO, Bob De Wolf reflects: "Since the launch of the international Team in 2014 the results have been outstanding with the team finishing on the podium in nearly 50% of the races, claiming 99 victories in the past 6 years, including 6 continental championship titles, two Vice-World titles, two podium finishes at the World Championship Ironman in Hawaii and victories in a number of the most prestigious races on the calendar. Our focus this year was very clear. We wanted to perform at an outstanding level throughout the entire season and to continue our journey as one of the leading teams in the world. With a total of 19 victories this season including wins at the North American Ironman Championship in Texas, the Latin American IM70.3 Championship in Buenos Aires and 41 podium places we have had another excellent season. We are entering our seventh season next year as a top international team and it is fantastic to be able to continue building on such a great project. I am elated with the continued support from BMC Switzerland for next season and the ongoing partnership with Vifit for 2020.
World Title
"It is our ultimate ambition to win a World Title over the coming years", says De Wolf. "Emma Pallant finished 2nd at the Ironman 70.3 World Championship in 2017 and we have been on the podium at the Ironman World Championship in Kona twice in the past few years. I know this is an extremely ambitious target, but in the long run I strongly believe we have the operational set up, the support of fantastic partners and the quality in the team to do so."
Also David Zurcher, CEO of BMC Switzerland, is extremely pleased to continue a very constructive partnership next season: "We have thoroughly enjoyed a close partnership with our professional triathlon team over the past seven years. BMC is extremely proud to contribute to their rise on the world triathlon stage. Supporting this group of individual athletes through a team format has proven very effective and efficient – and mirrors our approach across all our professional racing teams as extensions of the global BMC Switzerland family. Their feedback enables us to innovate and maintain our position as the brand with the world's fastest Time Trial bike, the BMC Timemachine. We are excited to see what successes this extraordinary group of sporting talent brings in 2020!"
Sophie Nicolas, Team Manager Sport Nutrition at Vifit Sport adds: "We are very excited about continuing this partnership with our Vifit brand as we truly believe in the shared values of the team and in developing the knowledge and benefits of high-protein and sports nutrition. The world of triathlon is growing really fast and we want to make our contribution to both lifting the current team to the highest level of performance as well as supporting the next generation of triathletes. We are really looking forward to the 2020 season and take great pride in working together with the full team to help achieve their ambitious targets for the coming years.

Team line-up confirmed
The BMC-Vifit Pro Triathlon Team has the clear ambition to continue to be a leading team in long distance triathlon. De Wolf indicates: "As we continue to set out very ambitious targets for the years to come, I am very proud and pleased with the team line up we have confirmed for next year. Confirmed athletes are: Pablo Dapena Gonzalez (ESP), Kristian Høgenhaug (DEN), Chris Leiferman (USA), Katrina Matthews (née Rye) (GBR), Max Neumann (AUS), Patrik Nilsson (SWE), Emma Pallant (UK) and Chelsea Reilly Sodaro (USA)."
Team roster 2020:
Pablo Dapena Gonzalez (ESP): World Champion ITU Long distance 2018, 2nd ITU Long Distance World Championship Pontevedra 2019, winner Challenge Cape Town 2019, winner Challenge Gran Canaria 2018, winner Challenge Mallorca 2018, 2nd Challenge Salou 2019, 2nd Challenge Lisboa 2019, 2nd IM70.3 Rapperswil 2019, 3rd IM70.3 European Championship Elsinore 2019, 2nd ETU Long Distance European Championship 2018, ranked 1st Challenge Family World Ranking 2018
Kristian Høgenhaug (DEN): winner IM Hamburg 2019, 2nd ETU Long distance European Championship Almere 2019, 4th ITU Long distance World Championship Pontevedra 2019, 2nd IM Copenhagen 2018
Chris Leiferman (USA): 10th IM World Championship Hawaii 2019, winner IM70.3 Boulder, winner IM Boulder 2018, winner IM Louisville 2018, winner IM Mont Tremblant 2016
Katrina Matthews (née Rye) (GBR): ETU Middle distance Champion 2019, 2nd IM70.3 Lahti 2019, 2nd Challenge Gran Canaria 2019, 3rd IM70.3 Staffordshire 2019, 3rd IM70.3 Weymouth 2019
Patrik Nilsson (SWE): North American IM Champion 2019, 2nd IM European Championship in 2018, 5 x Ironman winner, 2 x sub 8 hours IM in 2016, winner IM Copenhagen 2016, winner IM Barcelona 2016, winner IM70.3 Barcelona 2016, 8th Ironman World Championship in Hawaii in 2017
Max Neumann (AUS): winner IM70.3 Western Sydney 2019, winner IM70.3 Xi'an 2019, winner Triathlon de Gérardmer 2019, winner Changsha International Triathlon 2019, winner Moolooba Triathlon 2018 & 2019, winner Hell of the West Triathlon 2018 & 2019
Emma Pallant (GBR): Vice- World Champion IM70.3 in 2017, World Champion Aquathlon 2017, 2 x World Champion duathlon, winner IM70.3 Pays d'Aix 2019, winner IM70.3 Vichy 2019, winner IM70.3 Portugal 2019, winner IM70.3 Lanzarote 2019, winner Challenge Gran Canaria 2019, winner Challenge Cape Town 2019
Chelsea Reilly Sodaro (USA): 4th IM70.3 World Championship Nice 2019, Latin American Champion IM70.3 Buenos Aires 2019, winner IM70.3 Santa Rosa 2019, winner IM70.3 Augusta 2019, winner IM70.3 Indian Wells 2018, winner ITU Huatulco World Cup 2018, winner USA National ITU Champion 2017
The cooperation with Will Clarke, Manuel Küng and Sarah Lewis will come to an end at the end of this season. Bob De Wolf adds: "Will (6 seasons), Manuel (1 season), and Sarah (1 season) have played an instrumental part in what we have been able to achieve as a team over all those years. Will Clarke was a member of the team since the launch of the international team in 2014 and was an integral part of our development into one of the leading triathlon teams in the world. Will, Manuel and Sarah have all been fantastic to work with and we are very grateful for what they have done for the team. The team is immensely grateful for their contribution throughout those years, as top athletes and for the outstanding results they achieved as members of our team".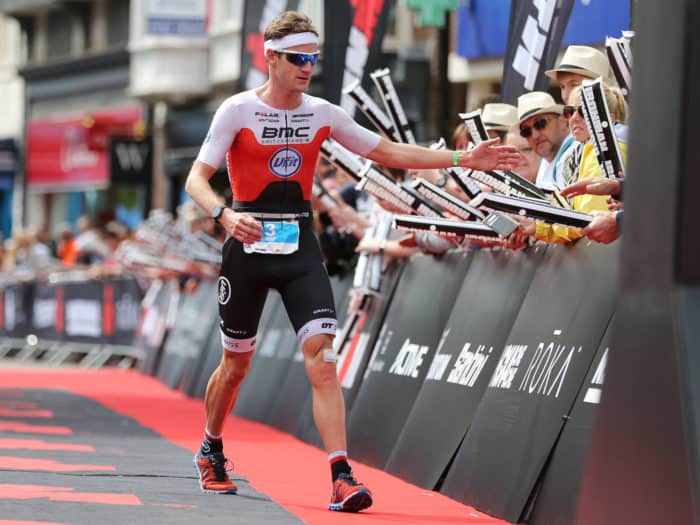 Three new faces in the team
Kristian Høgenhaug is one of the new faces in the team and will join the BMC-Vifit Pro Triathlon Team powered by Uplace from next season onwards. De Wolf adds: "We are incredibly proud and excited to work with such a line-up of talent next season. Kristian Høgenhaug burst onto the scene in 2019 winning Ironman Hamburg and finishing 2nd at the ETU Long Distance European Championships in Almere. Kristian is a super biker and really demonstrated his potential mixing it up with the big hitters when he made his professional debut at the Ironman World Championship earlier this year."
After a breakthrough 2018 season, Max Neumann has proven himself on the world stage and has used this to improve once again in 2019 with his career best season. This year Neumann has been winning two IM70.3 events and a number of high-profile events including Triathlon de Gérardmer, Moolooba Triathlon and Hell of the West. "Max Neumann is one of the most exciting talents on the long distance triathlon scene and we strongly believe in his potential. With the Ironman 70.3 taking place in Taupo next year he has sights set firmly on an excellent result out there".
Katrina Matthews had a rocket start racing as a professional. Ever since turning pro Matthews has been on the podium in all but one event she has been racing in this season. Highlighting her sharp rise to the top, Matthews crowned herself European ETU Middle distance Champion this summer.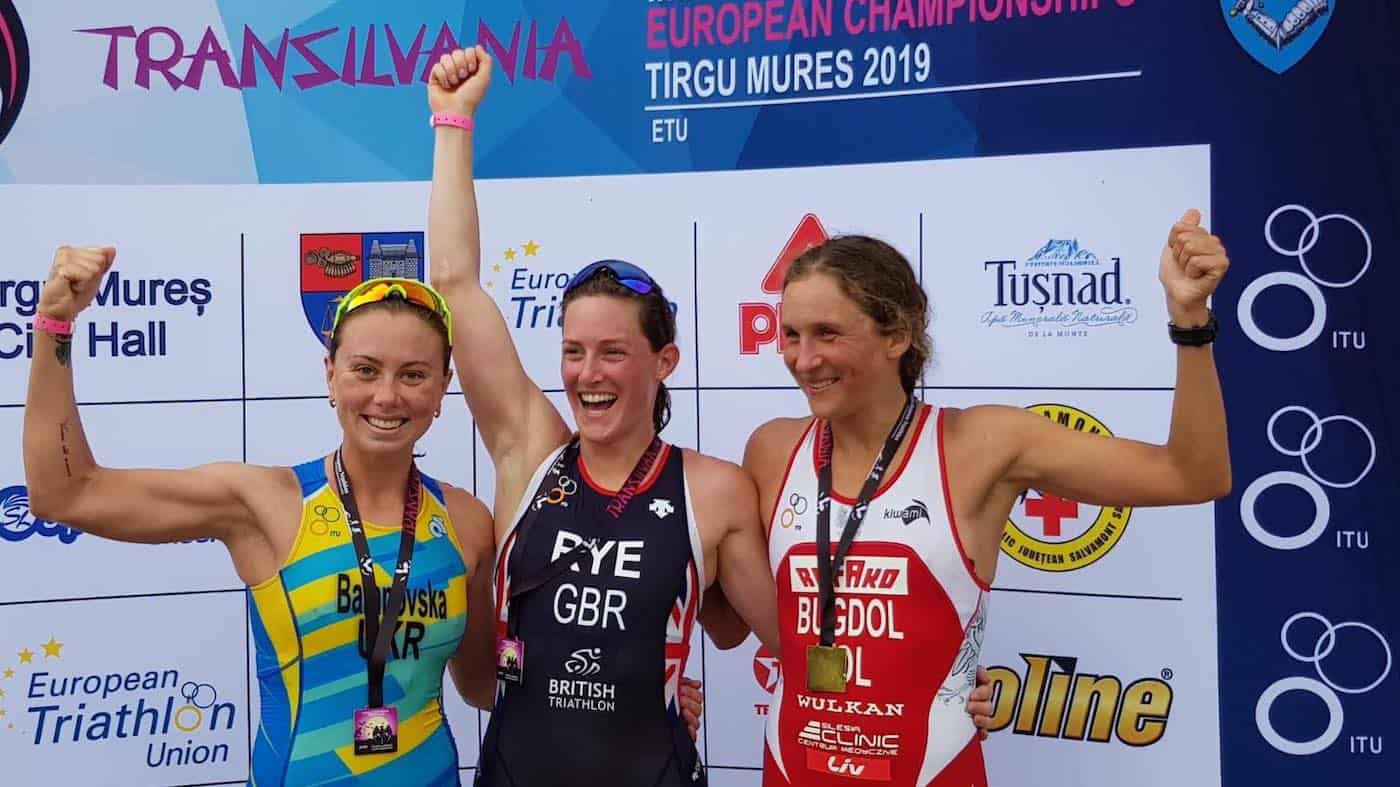 Katrina Matthews is really looking forward to the up and coming season: "I see joining the BMC-Vifit Pro Triathlon Team as an incredible opportunity to learn, improve and perform to my best. The BMC-Vifit Pro Triathlon Team dominates the Ironman and Challenge podiums across the World. The team trains together multiple times throughout the year and the team management and sponsors supports individual team members personally through their season and into every race. My first season as a Pro went better than I could have expected and so I am setting the goalposts even higher than I thought possible for next year. I aim to qualify for the IM WC Kona in my first year as a member of the team. The record holding bikes are the fastest and the other team sponsors are at the top of the range across the board. Working as a team through training, race preparation and performance I believe this goal is achievable. My 2020 season is still under planning but I will start racing at the end of March at Challenge Salou, from here I will probably race mainly in Europe with the focus on training for long distance, Kona or/and the ITU World Champs. After Kona I want to better my 2019 16th place at the WC 70.3 with a top 10. Winning a pro race along the way would be great as well!".
Also Max Neumann is excited about the season ahead: "Triathlon is seen as a very individual sport but to be the best athlete you can be, you need a large support team behind you. This is why I very much look forward to joining and working with the BMC-Vifit Pro Triathlon Team next season. As the sport of triathlon keeps evolving you have to evolve with it or be left behind. To be involved in such a professional team and being able to race with some of the world's best equipment available to triathletes, is something that I know will take my racing to the next level. For the 2020 season my main goal is to be as fit as I possibly can be at the end of November, to race the 70.3 World Championships in Taupo."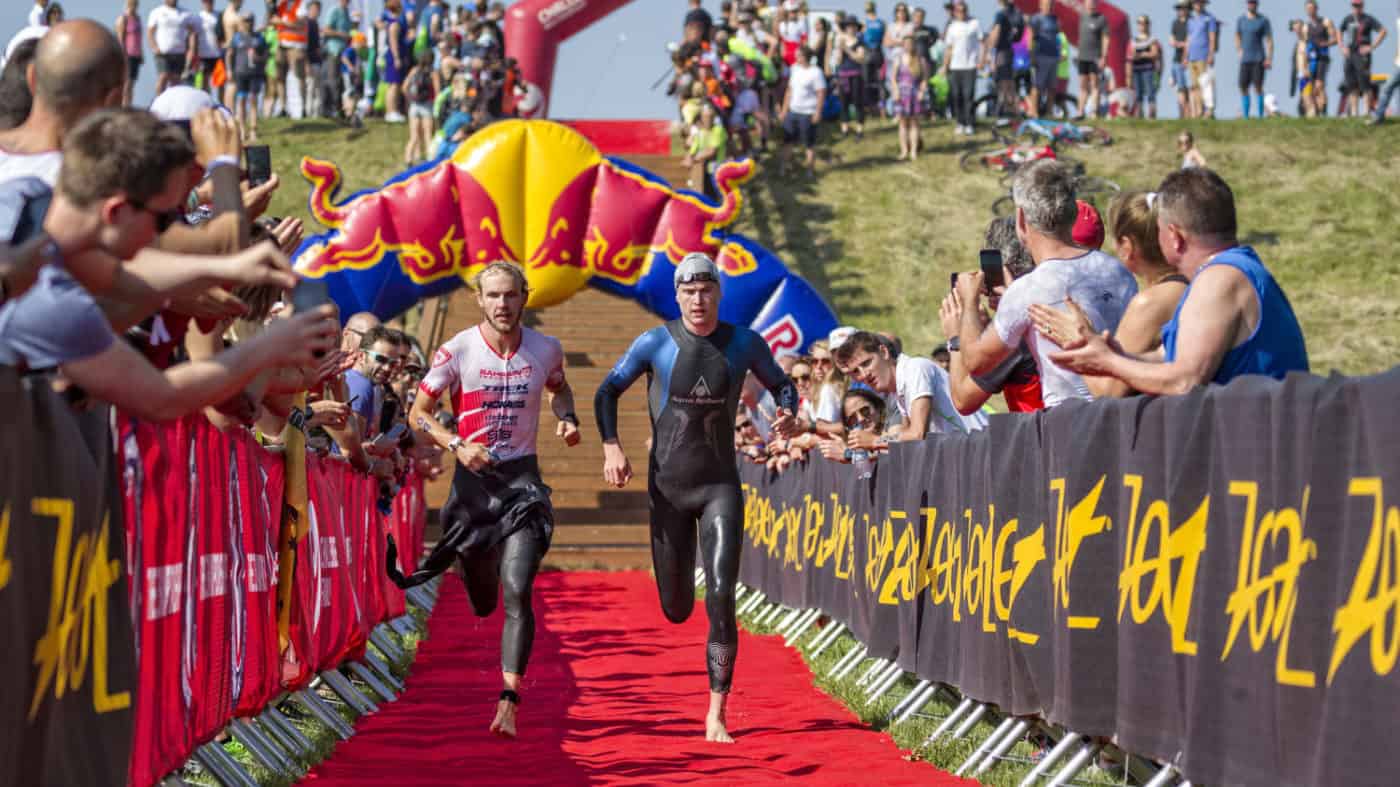 Kristian Høgenhaug couldn't be more proud to be a part of the team: "The BMC-Vifit Pro Triathlon Team has a standard of excellence and over the years has shown to perform very consistently on a high level. I look forward to joining the team consisting of some of the best middle and long distance athletes in the world along with their world class staff. Looking at the network of sponsors and partners of the team, this team knows that every little detail matters with no compromises. Ultimately my dream is to make it on the podium at the World Championship Ironman in Hawaii. The BMC-Vifit Pro Triathlon Team consists of world class staff making sure we use the best equipment, avoid injuries, have the best nutrition and go to team camps to benefit from the strong synergy between all members of the team. All this, will without a doubt, help me to focus even more on developing as an athlete in 2020. I can't wait to get started on this adventure. Next season I want to keep improving as an athlete. I want to be able to make it to the front pack on the swim, which in return will benefit my off the bike running. My goal is to win Ironman Lanzarote and/or Ironman Hamburg and qualify for Ironman Hawaii. In Hawaii my goal is to make it into the top10.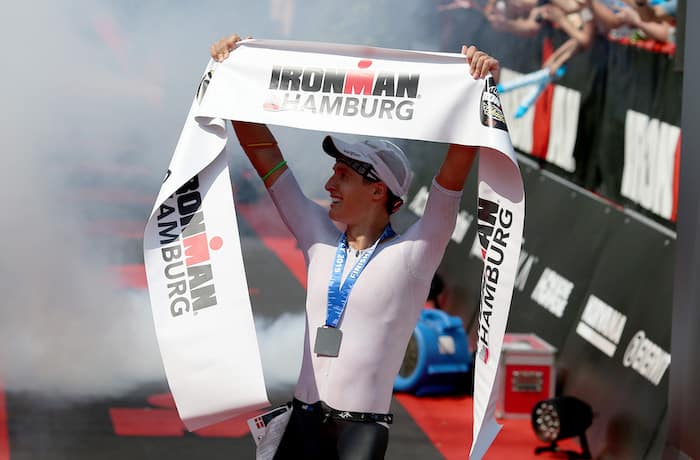 Online / Links