With three IRONMAN 70.3 victories on her C.V., super-cyclist Kimberley Morrison (https://kimberleymorrison.co.uk/) has been putting her strongest discipline to good use, in the absence of triathlon racing opportunities.
On Sunday (HERE), she earned a Bronze medal at the National 10-mile Time Trial Championship, and as she reveals here, hopes to be challenging for more honours in this format over the coming few weeks.
It's also (!), finally time to swim-bike-run, with Kim heading to IRONMAN 70.3 Gydnia, Poland, this coming week.
Here's a quick update from the Norfolk-based athlete, following that swift 21:12 in Berkshire.
---
It seems like a long time since I've spoken to anyone about actually racing… how has lockdown / pandemic life been for you?
Life has been super busy and full…. Our family run business, Wensum Pools, has been offering the perfect staycation for families, by warming up garden's with Hot Tubs, Pools and SwimSpas.
Athlete life has been focused… 10km PB at Easter. Sub 3-hour marathon raising £2,500 for Great Ormond's Street Children's Hospital, where I spent my younger years. I also popped together a 4-hour challenge on the bike to see how close I could get to an Ironman bike split. I covered 106.6 miles in 4-hours, riding solo.
Each of those challenges gave me goals to focus on and a training direction for each block.
You raced a couple of weeks ago in the '100', a distance you are more familiar with in your triathlon racing. Puncturing in the second half of the event… that must have felt like a real kick in the teeth, after waiting so long to put on a race number?!
It did indeed. I wasn't going to race the National 100-mile equipped with a puncture repair, because this race for me was 100miles… how quick? That is all.
So, the '10' – these days you race 5x of 10x that distance… is it a distance you enjoy / feel you can still perform at your best?
Picking up Bronze at the National 10-mile TT was a big big delight for Ben and I. I was riding my cool down when he beeped the horn in our CJL Van and popped three fingers at me. I could not quite believe it. I pumped the air like I had just taken a stage at Le Tour.
I believe the deferred '25' and '50' champs are still to come. Are they on your radar?
Yes for sure… National TTs are my focus for the next couple of months. I will be lining up at the National 25, 50 and Open Circuit.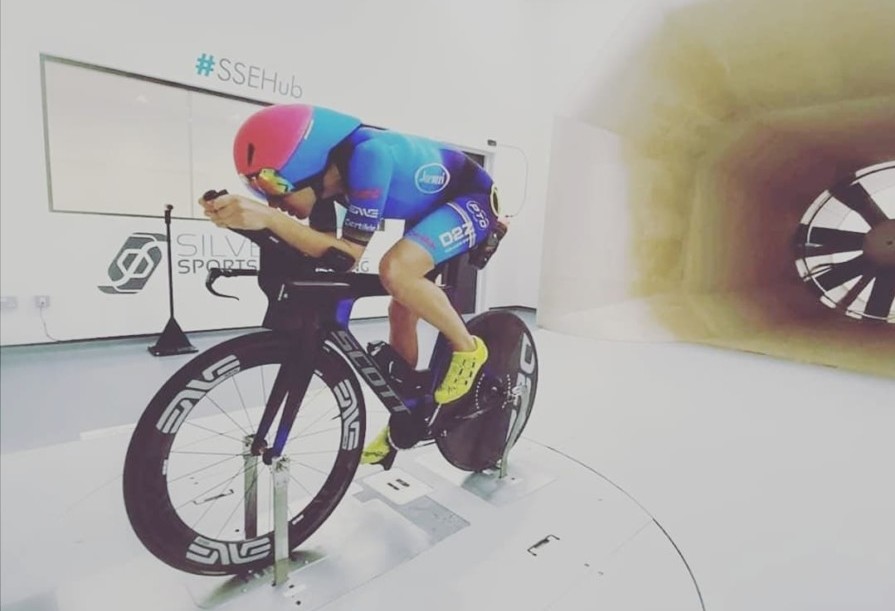 It appears – despite the weather in Davos – that a few racing opportunities for pro athletes may be available over the coming months, triathlon wise. Are any of those potentially on your schedule?
Yes, it is race-week for me! [Ed. Kimberley will be racing at 70.3 Gdynia, Poland].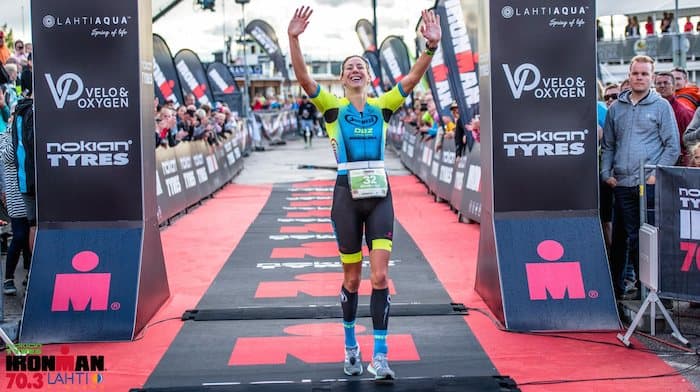 You are also working with a new coach this year. With the strange year we've had, has that made that change more difficult or, perhaps, provided opportunity to focus without too much concern on short term racing goals?
David Tilbury-Davis and I have been working closely throughout the year and we have our goals aligned. David has a inspiring ability to prepare me, focus me and get the best out of me for each 'challenge' we have presented. The change has been an opportunity to learn more, grow taller and fire faster!