As a new year dawns and targets for 2022 are set, Great Britain's Sophie Coldwell is certainly one athlete who can look back on her 2021 season with huge satisfaction.
A triathlete for almost two decades already, she will be buoyed by her most successful season in the sport yet. Despite those years of experience, the Loughborough-based athlete only turns 27 next month, and there is good reason to believe her best is still yet to come.
2021 saw Coldwell secure her first career WTS podiums (in Leeds and Abu Dhabi), along with selection for the Commonwealth Games in Birmingham.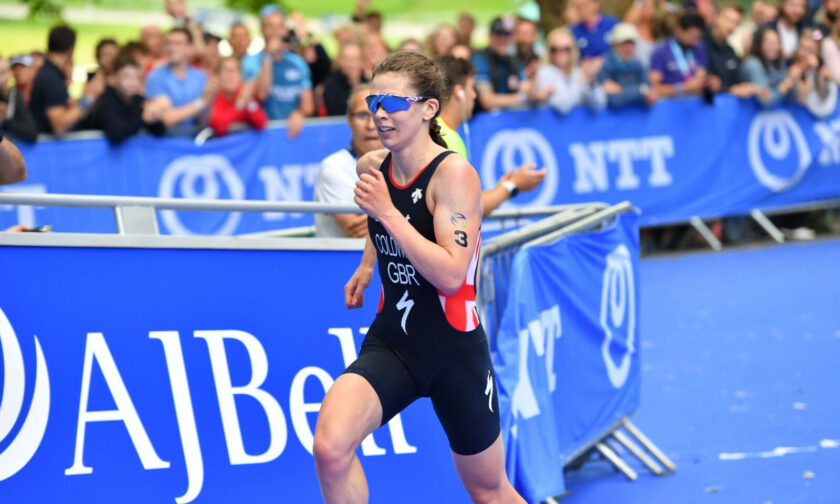 There were other highs (and some lows too) during a busy year, and this week I sat down with Sophie to reflect on the season, her career to date and her future goals.
In this first part of that interview, Sophie reveals how the impact of the pandemic changed her approach to the sport, why sometimes you have to take a step back to move forward, and that work ethic will get you there eventually, if you stick at it long enough.
A different athlete now
Before we got into the details, not surprisingly, Sophie's big-picture summary on 2021 overall was a positive one.
She explained: "I always make goals, like every other athlete does and stepping stones, and 2021 was one of those years where you sit down at the end of it and go 'tick', I've actually made some really good progress and actually ticked a lot of those boxes that I had.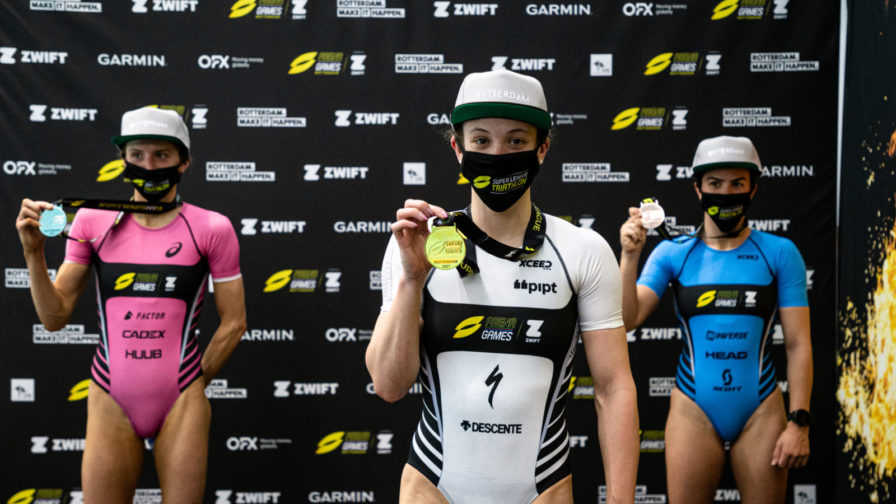 "I definitely feel like I'm a different athlete now than I was at the beginning of the pandemic. I'm not saying the pandemic was a good thing, but I definitely used that time to re-evaluate what I was doing, why I was doing it, and kind of take that time to step back and make the changes that I needed to do to make those steps forward and progress like I have in 2021 and hopefully set up 2022 and beyond."
One step back, two steps forward
They say the route to success is rarely a straight line, and that was certainly the case for Coldwell. Those 'changes' that Sophie feels have made her the athlete we saw in 2021 came from a far less positive situation.
"It came from a place of frustration. I was frustrated with being an athlete that was always injured, or would train three or four months, get some fitness and consistency and then something else would happen.
"I had a hip operation in 2015 and kind of from that point it was almost a constant cycle of a couple of months training, couple of weeks missed because of a niggle or a more serious injury. I got to a point where I thought this is ridiculous; I just spend my whole time chasing and trying to make up for time that I'd lost.
Less is sometimes more
"I basically sat down and thought I don't want to be an athlete that doesn't train as much as I can – because ultimately it is what every athlete wants to do, and the more training you can do the better you are – but how can I do less, but do it more consistently?
"That's kind of where we started. If you look at my training in a week, there's less in it now than there was two-and-a-half years ago. In a single week, I'm running twice less than I was back then. I'm probably riding two hours less than I was – but over a six-week / two-month period, I pretty much hit every session, where before I'd be missing a day here, a day there… then get injured and miss weeks.
"It was a step back, but we were in a pandemic and not racing, so I thought that if I do this for a year and nothing happens [Ed. in terms of progress], then it doesn't matter. That was the biggest change – less training in a week, but more in a month basically.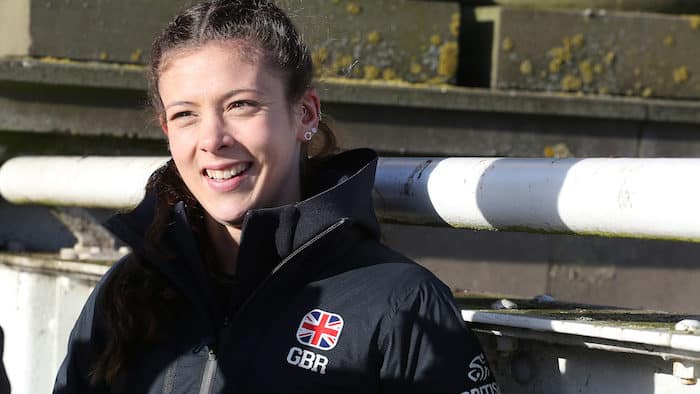 Teamwork pays off
There's always a team behind a successful athlete, and that was never more true than during the pandemic. For Sophie, she didn't need to look far for help which proved to be invaluable.
"There's been quite a lot of change in nutrition stuff as well. Not so fortunate for Tom [Ed. Tom Evans, Sophie's fiancé and an Elite distance runner himself], he was injured through much of the pandemic and ended up having a knee operation, but I ended up basically having a full-time house husband (!). He probably doesn't realise how much he changed things for me, but I'd come back in from swimming in the morning, walk through the door and my breakfast was ready for me. I'd get back in from a hard run session and dinner would be on the table.
"All those little two percenters through the week add up, and I've also changed my training around, so I get a couple of half days off in the week now, plus my nutrition is better, the timing of it is better… I think all of those things add up.
"I've learned from that, and now that he is back training and racing himself, we just incorporate those things into our household moving forward really."
Playing the long game
As mentioned in the intro, Sophie has been racing triathlons for a long time. I've always been impressed with how she has progressed through those years, from a promising Tristar and Youth athlete, and learned her craft along the way. There's never been a breakout year as such – just small steps, building year-on-year – which have taken her, incrementally, to her lofty place in the sport now.
Any Coldwell success has been built on consistency and work effort measured in years, taking the rough with the smooth along the way, seemingly not letting setbacks get her down and getting back to work.
I was interested in Sophie's thoughts on that, and how she assesses her career to date.
"I'd be lying if I said I didn't dwell on those bad races, but I guess I've been doing triathlon for so long now, I started when I was eight, so that's nearly 19 years. Part of it is that I know no different. It's a sport that I did as a kid, I bounced all over the UK with my Mum. We used to go everywhere – Ipswich, Deal, Essex, up around North – every weekend we would find a race somewhere and the pair of us would go off and do it.
"It started off as something that as a kid you just love to do. Then it slowly progressed to club level, then academy level, to Olympic talent, then on to World Class Programme and then this year finally to Podium level."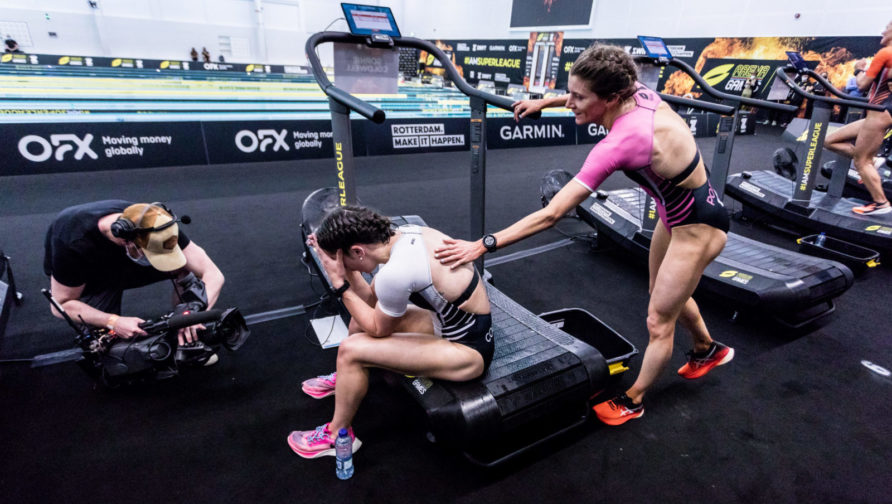 "I'm not exceptional at anything"
"Part of that is a work ethic for something that I love. I've done it for so long, in part it's all I've ever known and part all I ever want to know, but I think it's also because of the type of athlete I am.
"I don't have a 'superpower'; I can't run like Alex Yee, or have that incredible swim-bike like Jess or Georgia again, incredible runner. I'm not an athlete like that, I'm not exceptional at anything and when you are an athlete like that you kind of have to plug away a bit more, and it is going to take more time until you can get each discipline to a good level.
"I know that if it comes down to a run race, I'm running for a top 10, but if I can be in a swim-bike breakaway then I can run for a medal. It takes a bit longer for an athlete like that, but thankfully it all came together last year. I probably needed that boost, I was starting to think 'is top 10 where I'm at, or is there more?', so it was definitely the boost I needed to prove to myself and others that I'm good enough to be on those start line, but yes, it's been a long time coming!"