Will Clarke to start his 2017 season at IRONMAN Texas North American Championships
Just over a year ago I was on holiday in Lanzarote and was chatting around the poolside to Great Britain's Will Clarke, who was training at the same Sands Beach venue. He told me then that he thought he could possibly break eight hours a couple of months later at IRONMAN Brazil. That didn't happen… but he subsequently delivered on his belief a little later in the year at IRONMAN Copenhagen, to join Joe Skipper as the only two British athletes – so far – to have cracked that barrier over the iron-distance.
A long qualification process – including three full-distance IRONMAN races – took its toll in Kona, but a refreshed and fit Will is looking forward to IRONMAN Texas on Saturday. Could the British iron-distance record be under threat on the potentially flat and fast course in The Woodlands? Clarke will be joined in the men's race by fellow British athletes, Joe Skipper and Harry Wiltshire.
---
Almost exactly a year ago you had a great second place finish at Challenge Fuerteventura. That was something of a 'return' after an extended period out in 2015. 12 months on, how are you feeling ahead of the first big race of 2017?
Yes, in 2015 I cracked, I was on a downhill spiral and my psychologist in the end told me in June to call the season off and focus on getting myself fresh again mentally and physically. So, last year was a big success really. This years winter also went very well. Actually, close to perfectly, apart from I picked up a stress reaction and missed two months running a little while back. Fingers crossed the extra biking I did may end up meaning this was beneficial even!
2nd @ChallengeFTV. I'm back! So so happy. Thanks so much for the belief @BMCEtixxTri my family @LucVanLierde pic.twitter.com/AQA2J5S8U2

— Will Clarke (@Theclarke) April 23, 2016
You joined the Sub-8 Club last year in Copenhagen. How do you rate your performance that day against some of the other highlights of your career?
I actually said I wanted to go Sub-8 right from the start of the 2016. That would have been a British Record at the time, but Joe Skipper also did it the month before. Still, I'm really pleased to be a member of the club and it's certainly got some bragging rights to it and is worth having on your C.V.
In terms of my performance on that day, my swim was spot on. I just followed the fast feet in-font of me. On the bike I actually got dropped at around 60k so I spent the remainder on my own. I still rode hard but what it allowed me to do was to ride my own power and save something for the marathon. That meant when I got onto the run I was fresh and I could run a 2:42 to dip under 8hrs. My first 30k was awesome that day, I was on 2:39 pace till 32k and then I kind of shut it down as I was feeling quite smashed. However 1k from the finish I could hear the announcer and spectators getting excited and I thought it was probably because I was on track for the Sub-8, so I made a special effort just in case! It was an amazing feeling to dip under eight hours, one of my highlights, but to be honest it's an amazing feeling finishing an Ironman anyway. You can't beat it.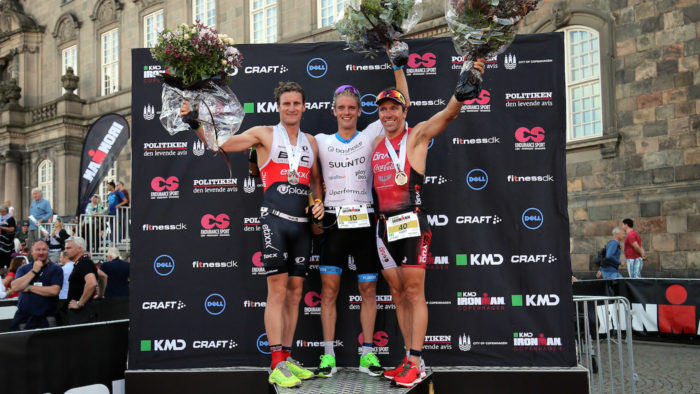 Have you had a chance to see much of the Texas course yet, as Matt Russell has indicated that he thinks the winner might need to break eight hours in The Woodlands to take the win this weekend. Realistic?
Secretly I'm hoping it is a Sub-8 course because you never know, the British Record could be up for grabs. I have heard the course is fast and flat and I know the road surface is very good…so after the swim and bike, if all goes well, we'll all be on track for a Sub-8, I'm sure. However, I'm going to need one of my fast runs to finish the job and it's going to be quite hot out there. I am also unsure about my running form. Seven weeks ago it was great, but with the three weeks of no running I don't know how I'm going to feel off the bike. All my running before this race has been at altitude, so whatever happens I'll run faster in Texas than up here in Boulder.
Your first Kona didn't go as well as I'm sure you would have hoped – but do you feel you learned a lot for future years?
It really didn't go to plan in Kona last year but I think the main problem was that I raced three Ironmans before Kona. As a Pro wanting to do well in Kona, that's a big no no, you want to take the easiest path to Kona possible. Most people believe if you're not qualified by end of July you're stuffed for Kona. Other then that I did take away some experience… mainly that the course is really boring and the guys are fast as hell in front!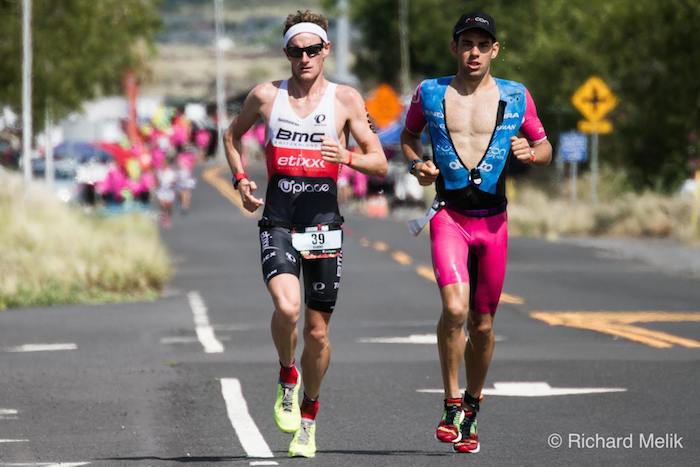 It's your fourth season now with the BMC-Etixx team. How key has that been for you, as you have had great highs but also some significant lows during those years.
It's been fantastic, I've really loved it and I feel very privileged to have been part of it for four years now. The athletes are talented and super nice to be around and the support staff have been amazing to us. It's been a financial sponsor for me and we've been given some of the best equipment you can get, but they've also helped guide me through a career in Ironman. Ben also passed me on to Luc Van Lierde who is now my coach and has won Kona twice. That's been the best move possible for my Ironman career and actually since being guided by him I have made a lot less mistakes then before! Trying to find your feet in Ironman is not easy, I carried a lot of the ITU mentality over and it just doesn't work. So, it's been a huge learning curve.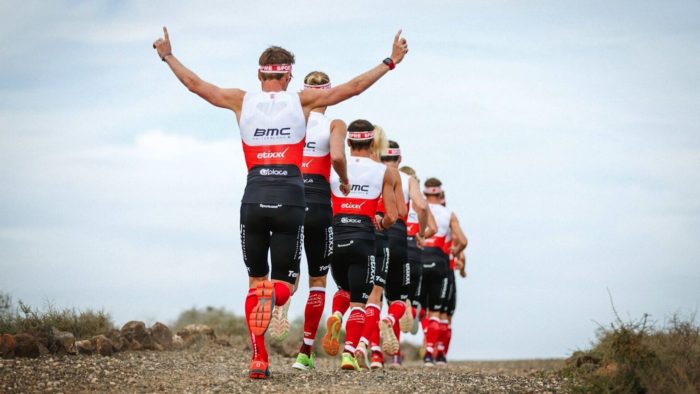 Any plans beyond Texas? Are we likely to see you racing in the U.K. this year?
I wanted to wait to see how Texas went before I made my plans for the rest of the year. Texas will give me a good idea of wether I'm ready for another Kona campaign or not. In short, I want to see improvements to my cycling. If I can see those then I'll try to get to Kona as easily as possible so I'm fresh for the race itself. I'm 90% sure I'll be at Staffordshire 70.3, Edinburgh 70.3 and possibly Weymouth 70.3, depending on if I'm going to Kona or not.
Any desire to race the short stuff again when you watched the recent Super League event… or do feel fully 'converted' now?!
I think once you step away from short course you're not going to be able to make a comeback. Especially in the men's racing. I don't know anyone who has managed to covert back. The guys are young, very fast and still improving and if you've been away, taken a step back on your swimming, long time-trialling sessions and running around at 3:50 kilometrer pace, you're just not going to be able to compete again. Besides, I feel like I've closed that chapter and there is so much else I want to achieve in long course racing.