Looking back. Looking forward – ITU World Triathlon Bermuda
Home of the ITU World Triathlon Grand Final 2021
Triathletes are typically good at planning – and with the volume of events on the global calendar, the number of championship races around the world and often the requirement to qualify for those races well in advance, that's a good skill to have.
2019 saw the second edition of the ITU World Triathlon Bermuda (www.bermuda.triathlon.org), which for Elite athletes saw the first top tier ITU race victory of Dorian Coninx (FRA) and a one-two from Katie Zaferes (USA) and Great Britain's Jessica Learmonth. Little did we know at the time, Zaferes and Learmonth would also finish in the same positions in both the ITU Grand Final in Lausanne and the season long rankings, to determine Gold and Silver in the 2019 ITU World Championships.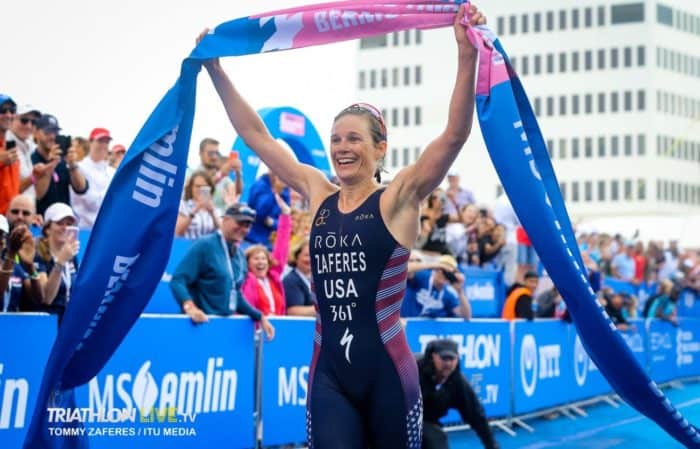 Age-Group focus
As with all of the stops on the World Triathlon Series circuit, the events are also open to Age-Group athletes. In the case of Bermuda, its importance and focus will ramp up once again, with the island set to host the 2021 ITU World Triathlon Grand Final. With World Championship level Age-Group competition highly competitive at the sharp end, plenty of athletes are putting significant time into areas beyond simply just training. One of those is ensuring that they are as familiar with as many aspects of the course and surrounds as possible, either by visiting the venues and checking out the routes or indeed racing on the course.

If that's something that may be of interest to you – or indeed you just want to race in a truly stunning environment! – then the 2020 edition of the ITU World Triathlon Bermuda will take place on Saturday 18th April 2020, with both Sprint and Olympic Distance events on offer.
Here's the event preview video ahead of the 2020 race, followed by some great images of the 2019 race to give you a feel for the island and what is on offer.
Images from the ITU World Triathlon Bermuda