Triathlon – it's more than simply a sport for Nina McArthur
Swim. Bike. Run. Times. Positions. Results. Podiums. Medals. That is a part – an important part, but just a small part – of our sport.
For many though, triathlon is about a lot more than that. For Nina McArthur the triathlon family is the very reason that she's been able to write this article. Ten months ago Nina found herself on the edge – on the edge of a motorway bridge – unable to cope any more.
This is the raw and open story of how the triathlon family saved her life. As she says, #KeepTalking, because it saves lives.
---
The Triathlon Family – My Lifesaver
Triathlon; tri; three.
Three sports. Three disciplines.
And three times it's saved my life…
"Welcome to the family" said the email I received from British Triathlon recently, confirming my renewed membership as a Coach.
I couldn't help but smile as that's exactly how I feel about Rochdale Tri Club which I joined as a swim coach recently. In just a few months I feel part of a community again, just as I did all those years ago. Support, kindness, encouragement, motivation and inspiration. So much so that I'm now swimming, spinning and jogging with them. All because it puts a smile on my face.
And that's also the comment Jodie Stimpson made on an ETU Instagram post earlier this year; "Triathlon is far more than swim bike run it's a family and I'm so lucky to be a part of it".
https://www.instagram.com/p/BlTyMp5l_Ei/
It then got me thinking. I've been out of elite triathlon for ten years and its five years since I returned socially for one year.
Yet from both those periods of time, I met people who remain loved in my life to this day.
After multiple years of illness and a break from social media, I logged back onto Facebook to see many 'likes' and kind comments on my returning status. From Jodie and Non Stanford, other past triathlon club friends and also coaches including my World Class Squad Mentor Jack Maitland, who inspired me to take up yoga most recently. I also received messages from athletes I used to coach. In fact, not 'athletes' but 'people'.
Triathlon is a sport where you see the people behind the athletes. The shared emotions. The experiences.
"Friendships made through shared experiences of tough training sessions and races last forever", said Mike Jubb, CEO of the Triathlon Trust.
This year, I've finally found the real me. I've learnt to live without rules, learnt to be spontaneous, to accept mistakes, to never give up and to #justkeepswimming .
#justkeepswimming; my motto for life. One, because I love to both swim and coach swimming. Two, because it reminds you to keep going, even when the going gets tough.
So how has the triathlon "family" helped me three times?
The first time triathlon made my life complete was as a junior elite triathlete.
I was achievement oriented, a perfectionist and I liked to win. As a youngster it taught me self discipline in sticking to schedules, time management in combining Grammar school grades with 20+ hours of training a week, motivation, dedication and a determination to succeed at everything I did.
However, you may remember the story I wrote in 2012. I had to stop elite triathlon training and racing aged 17 as I succumbed to an eating disorder. It took just one piece of advice to drop to a 'racing weight', to set me off on a path of self-destruction.
Little could that individual know that from then on, whenever I became stressed, I would control my food intake to a dangerous level. A cycle of partial recovery and relapse for eight years.
The second time triathlon gave me a renewed vigour for life was when I recovered from my initial eating disorder in 2012, coming back to triathlon socially for a year or so. I gained my British Triathlon Level 2 coaching qualification and found love in the sport once again. I went back swimming with athletes such as Joe Skipper, now Ironman UK Champion, it made me smile and I met great people. I felt proud of myself.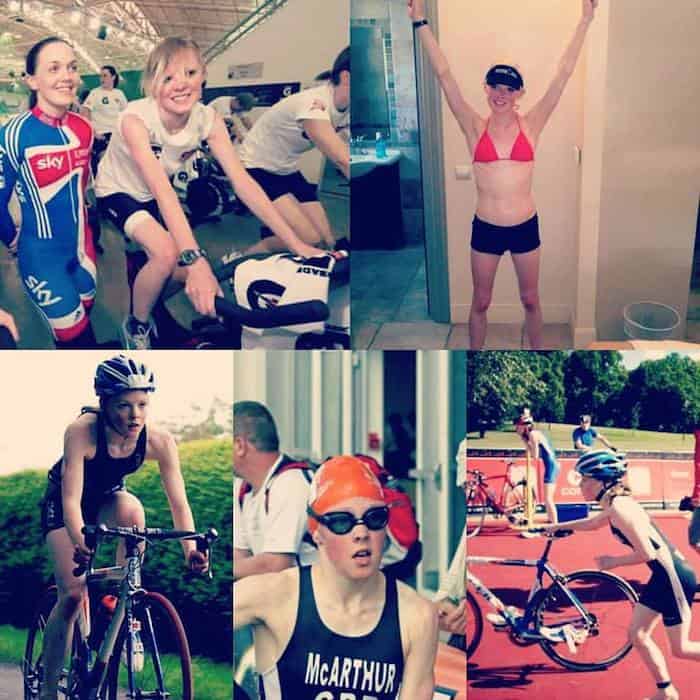 But little did I know that I hadn't fully mentally recovered. Life stresses a year later sent me into relapse, another physical recovery, then a final relapse in 2017.
My Mum said, "I almost wish you'd never done triathlon and got like this", but I have never blamed the sport. It wasn't the sport's fault. It was a perfectionist driven mindset, the familiarity of punishing my body daily and incorrect encouragement to lose weight that precipitated me into mental illness for those eight years.
#Keeptalking
I'm not ashamed to say that because we need to break down stigma of sharing such things. We need to #keeptalking. It saves lives.
I say it saves lives because at the start of 2018 I decided I couldn't cope anymore. Over eight years, my body and mind had survived more than it should have. I was mentally and physically drained. Twice, my body had become so weak that it had used muscle to survive. Here I was in the same position again and I couldn't see a way out. I couldn't run for a train or jog upstairs. It was the third time was body was barely surviving and my mind began to give up. Along with controlling my food intake, I began to battle with depression.
My #nevergiveup attitude was no more. I wanted everything to stop. I felt I couldn't go on.
As my thoughts turned dark, I decided to take myself to hospital. But I was turned away. When I'd plucked up the courage to ask for help, to be turned away tipped me over the edge.
So I shared my thoughts on social media, then stood on the edge. On the edge of a motorway bridge. If I hadn't have talked, even be it typing talk then I might not be still be here now.
Old friends reached out and reminded me I wasn't alone. They showed me someone cared.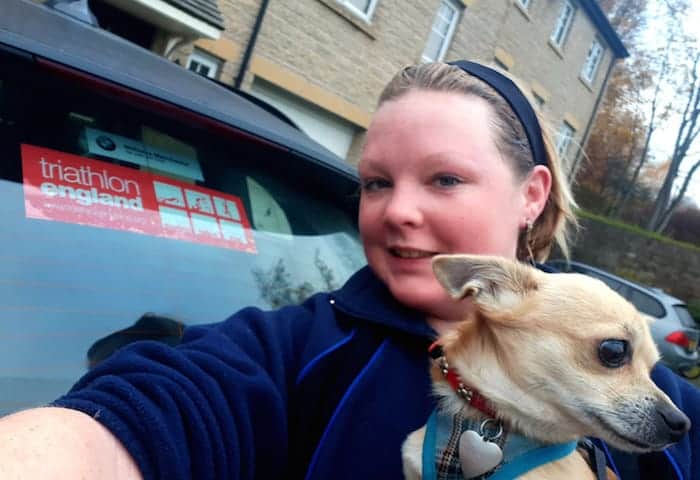 That's when my triathlete mindset came back. Something clicked. I knew then that only I could learn to be kind to myself again and live for the moment.
Ten months on and I can't explain how it feels to be FULLY recovered from the illnesses that consumed me for so long. And back in the world of triathlon. It's mindset and motivations that have saved me three times.
So if you take anything away from this, I hope it's to either stay part of or become a positive part of the "triathlon family".
#justkeepswimming
#keeptalking
and #nevergiveup