Where is the love? In the swimming pool, mostly!
In December 2019 (HERE), we introduced you to Robbie MacNab, Age-Group triathlete who is attempting to swim The English Channel solo in 2020. Taking part in a Channel Relay had planted the seed, but with the booking made and a public declaration of intent, the task now is to get prepared to complete the task alone.
We'll be following Robbie regularly through the year, documenting the highs and lows, and ultimately seeing whether he can achieve the goal. Here is his latest update.
(Links to all of Robbie's Channel Series: #1 | #2 | #3 | #4)
---
Triathlete vs. The Channel – March 2020
Nearly in the doghouse, or should I say, pool house…
February, the month of love… unless of course you have targets to meet, medicals to organise and of course a full-time job to keep you busy. Perhaps I should dedicate this month's article to my better half, as a meagre apology for spending more time in the gym and the pool than I have at home? Looking at my training diary, the 14th was spent doing Pilates and a 6km swim!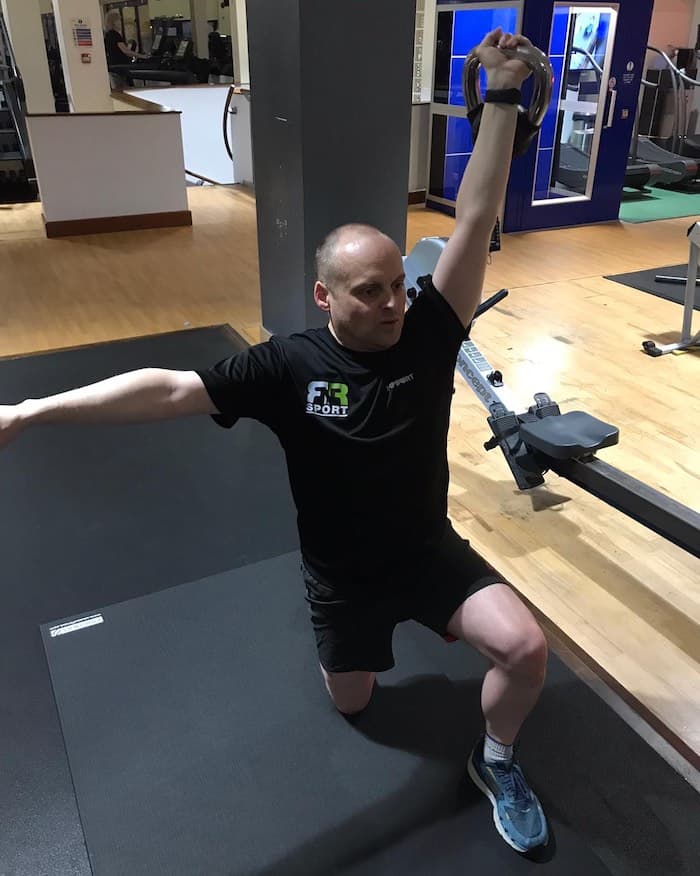 Even with the extra day this February, time really has flown by at a furious rate. Highlights have been time spent in the gym working on my strength and conditioning, all distance targets have been met and I managed to get myself another new PB on my monthly 4km Time Trial.
Whilst I surprised myself with my time again, I do wonder how I will react when a PB eludes me! I realise that a fast 4km is not the ultimate goal, but since starting out in triathlon I've always raced against my own times and on the same courses I've always had a pretty good record at PB hunting, I really need to keep my mind on the long game and trust that the consistency of my training will pay off in July.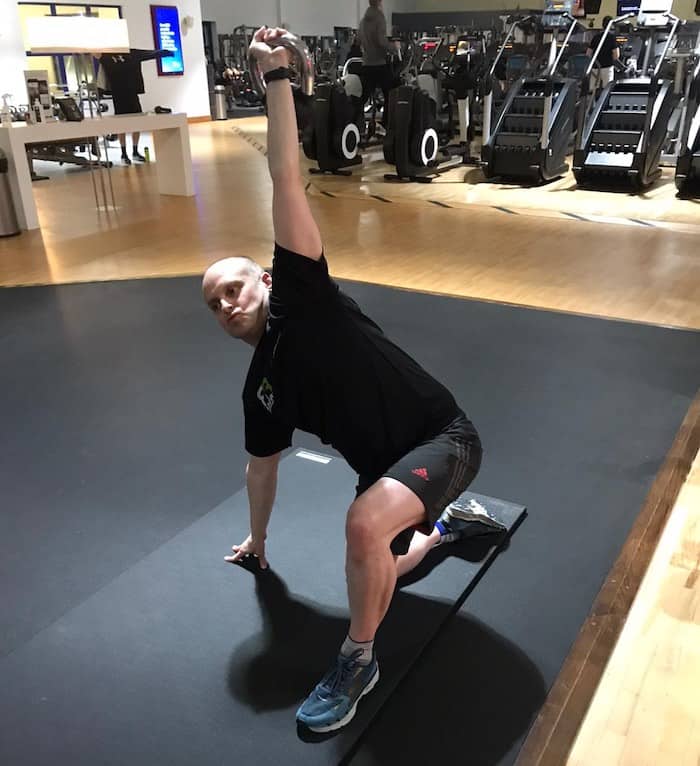 More good news this month was getting all my medical paperwork signed off by my GP. With my Asthma I knew that they would want to get a chest X-Ray done in addition to the standard tests required. The downside was the extra expense this involved, alongside the standard medical costs and a trip to two different hospitals in order to pay and obtain the results. But, I'm not complaining as I appreciate our stretched NHS and in reality the whole process only took about two weeks. During my exam I think my GP was most surprised that amongst the medical checks there was no requirement for a psychological evaluation for such a challenge, he was of course joking. I think…
February Training
Swims: 30
Distance: 92km in the pool
Robbie's Tip of the Month:
For my favourite session(s), this month has got to be the work that I'm doing with my new PT in the gym.
Getting a great mix of strength and conditioning work in and he's finding my weak spots and adjusting accordingly. These sessions are working my brain also, learning the 'Turkish Get Up' was one such thing – I'm not sure if the sweat is from my body working, or my nervous system working on the coordination required.
The Turkish get-up is a total-body exercise that increases torso stabilisation and overall strength. The movement is very complex and requires upper body strength to maintain a weight overhead, shoulder stability, hip and glutes strength to raise your body off the floor, and tremendous core strength. Due to the complexity we've actually been breaking it down over the weeks to ensure that form is spot on.
Here are two videos, the first provides a nice clean and crisp demo, whilst the second breaks it down really well and provides a good (albeit it 'American') explanation.
The other bonus these sessions are giving me is that as a coach myself, it is always interesting to work with new people, people in different areas or simply people with different views so whilst I'm working on my fitness I'm certainly taking in plenty of information that I'll be able to store and use in the future.
Robbie's Coach Tip of the Month
From RnR Sports's (www.rnrtricamps.com) Ryan Sosna-Bowd:
Get buy-in from your loved ones and friends before you go 'big'!!!
As Robbie mentioned at the start of the article, training for the Channel hasn't just had a huge impact on him but also on the time he can spend with his better half. This impact is normal for people taking on 'big challenges' whether they be marathons, IRONMAN triathlons or bigger challenges like the Channel swim (individual or relay), Marathon De Sables or Arch to Arc's and more.
As such, before I work with any athletes doing such 'big' challenges, I highly encourage them to speak (if they haven't already), with their loved ones, close friends and even colleagues/bosses and let them know what they are doing and flag level of commitment that will be required and gain buy-in and acceptance where possible. This helps ensure that the process, which can be stressful in itself, isn't any more stressful than it needs.
When not communicated with, people can feel; abandoned, undervalued, distanced, unappreciated or question levels of commitment, wonder if there are issues or why your patterns have changed. When communicated, people are often more understanding, if not become supportive and encouraging and at worst, you know who won't be supportive or understanding and can better manage them/your environment.
Extra Tip:
As it may be the case that people can't get to the pool in the coming weeks, a great tool to get for home dry land training is a set of dry land cords to help you keep up with exercises that will help you train whilst you can't get to pool.
At the higher end of the budget is a swim training bench, which can be hugely effective, but are relatively cost prohibitive.