TRI247's Paul Shanley is getting ready to suffer – but what a place to do it. He is heading out to Switzerland and the UCI World Cycling Centre in Aigle for the Sufferlandrian National Team Camp – SUFCamp  – "The most unique cycling holiday in the world".
This is what it is all about…
---
SUFcamp – The Sufferfest
Like many triathletes, my journey into triathlon started from a running background (56% of triathletes were runners before triathlon, Source: TIA UK triathlete survey 2016)
Although not a particularly good runner, the run element is always the part of the triathlon I feel most relaxed and at home with. Wanting to get quicker over the longer distances, I started this year with a real focus on my run and entered lots of running races. A nice and simple plan.
Luckily a random chat with a pro triathlete at one of the triathlon shows about training in general brought up the idea that to be a better runner you have to be a better biker – this article pretty much sums it up
"A good run starts from being fit and strong on the bike" David McNamee

"Everything starts with being as strong as you can on the bike. Without that, however fast you can run fresh, won't matter when you get on to the run course." Lucy Gossage
So, a rework of my plans has seen a target of getting better on my bike for 2017.
Having done a couple of sportives and the Marmotte, that plan is going well and I already feel a lot more confident on my bike.
So, when the opportunity to go to 3rd Sufferlandrian National Team Camp – SUFCamp, at the UCI World Cycling Centre in Aigle, Switzerland (https://thesufferfest.com/pages/national-team-camp) came up I couldn't sign up quick enough.
Put together by The Sufferfest (https://thesufferfest.com/) working with The UCI (http://www.uci.ch/), Wattbike (https://wattbike.com/), Apex Coaching (http://apexcoachingco.com/) and Grand Tours Project (http://grandtoursproject.com/) this is more than a cycling holiday or a training camp. They say it's a once in a lifetime opportunity.They say it's a once in a lifetime opportunity.
https://www.youtube.com/watch?v=Cbu_bKr0rYk
IT'S ABOUT RIDING, LEARNING AND HAVING FUN
Most camps are just about getting kilometers in legs. This is so much more. Our programme will not only get you fitter, but will make you a BETTER cyclist. We'll be busy. Every day has four pillars: Fitness (endurance rides), Knowledge (classroom sessions), Skills (Track, BMX, Team Time Trial and other on-bike practice) and Insights (exclusive, gourmet dinners and vineyard visits with cycling insiders from the UCI and beyond).
And from everything I have seen so far it does seem fair to call it a once in a lifetime opportunity – staying at the Grand Hotel des Bains in Lavey-les-bains the actual daytime activities are based out of The UCI World Cycling Center. As you can imagine the facilities are the best in the world.
So far there has been lots of (fun) correspondence with Jared, the National Team Domestique at The Sufferfest who as well as finding out lots about me for the camp has done a great job of getting me ready for the week. And what a week it is – This is the schedule starting this Sunday:
SUNDAY
Arrival: You make your way by train to Aigle from whatever airport you fly into (we recommend Geneva – not least because the airport code is GVA).
Provision: National Team kit, casual wear, accessories, on-bike nutrition and other surprises.
Freshen up ride: Depending on the time you arrive at the World Cycling Centre in Aigle, you might have time for a guided ride with other members of camp.
Welcome dinner at local vineyard restaurant with the entire SUF National Team, Staff and UCI members.
MONDAY
BIKE CHECK: The UCI's team of elite mechanics will look at your bike and make sure it's ready for the week ahead.
FITNESS: Fitness test. We'll undertake an FTP test on Wattbikes in the middle of the World Cycling Center Velodrome. Coach Neal Henderson may or may not have an 'encouragement' stick with him.
KNOWLEDGE: Classroom with Coach Neal: Effective training and recovery with review of Fitness Test data.
SKILLS: Intro to track riding on the UCI Velodrome (former home of the World Hour Record).
INSIGHT: Tour of the UCI World Cycling Centre and dinner at a local restaurant with cycling insiders.

TUESDAY
FITNESS: Road ride with riders-in-residence from the UCI World Cycling Centre. Climbing and descending skills workshop.
KNOWLEDGE: Review of video from descending workshop.
SKILLS: Introduction to Cyclo-cross on part of the Aigle Cyclo-cross World Cup course.
INSIGHT: Dinner at local restaurant with cycling insiders.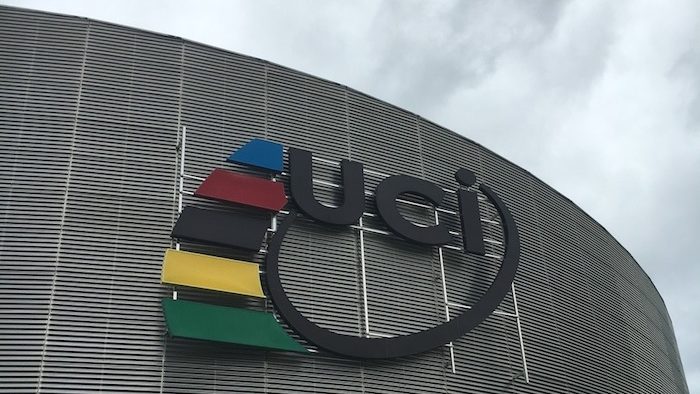 WEDNESDAY
FITNESS: Individual and Team Time Trial practice.
KNOWLEDGE: Preparing for major events (races, sportives, etc.).
SKILLS: Velodrome riding part II.
Free: You're on your own to explore the region.
THURSDAY
FITNESS: 4 hour EPIC mountain ride with handicapped start.
KNOWLEDGE: The Sports Science behind the Hour Record
SKILLS: Pedal stroke training with Wattbike
INSIGHT: Vineyard tour and dinner.
FRIDAY
This is truly going to be a mind-blowing day and something even Grunter von Agony will never forget.
FITNESS: Another 4 hour EPIC mountain ride with handicapped start.
KNOWLEDGE: Mental training for cyclists
SKILLS: Introduction to BMX on the Rio 2016 replica track (hey, when else in your life will you learn to ride BMX?).
INSIGHT: Farewell fondue in a remote mountain restaurant.
I know it's going to be a full week when I get the agenda through and each day there is one 30min slot for "Free Time" – not sure what kind of state I will be in to do very much in 30 minutes, but I can't complain as opportunities like this don't come along that often so I say bring on the suffering.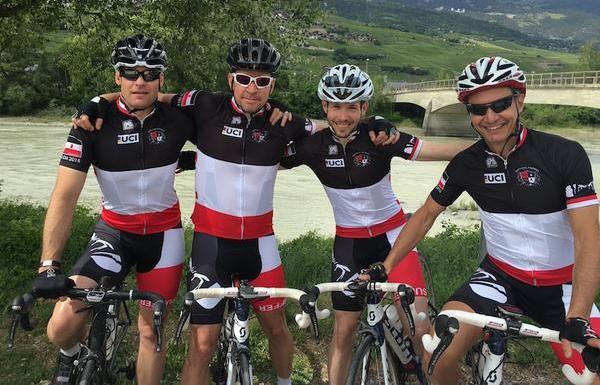 THANK YOU
I want to say a big thank you to Wattbike for allowing me this opportunity – I plan to immerse myself into the world of cycling for a whole week and not even think about my wetsuit or running shoes! I will do my best to provide updates and insights from the course (although I can't promise to share my fitness test data, unless it says I am really good). And while I am on the course why not do some suffering yourself – You can try Sufferfest for free, details here: https://app.thesufferfest.com/account/create