BMC and F1 giant Red Bull will take another step forward in the evolution of racing bikes when Patrik Nilsson rides their new weapon – 'the first F1 bike' – at the IRONMAN World Championship in St George on Saturday.
Kona week has regularly seen that early October slot in the calendar become a busy week for product launches and innovation.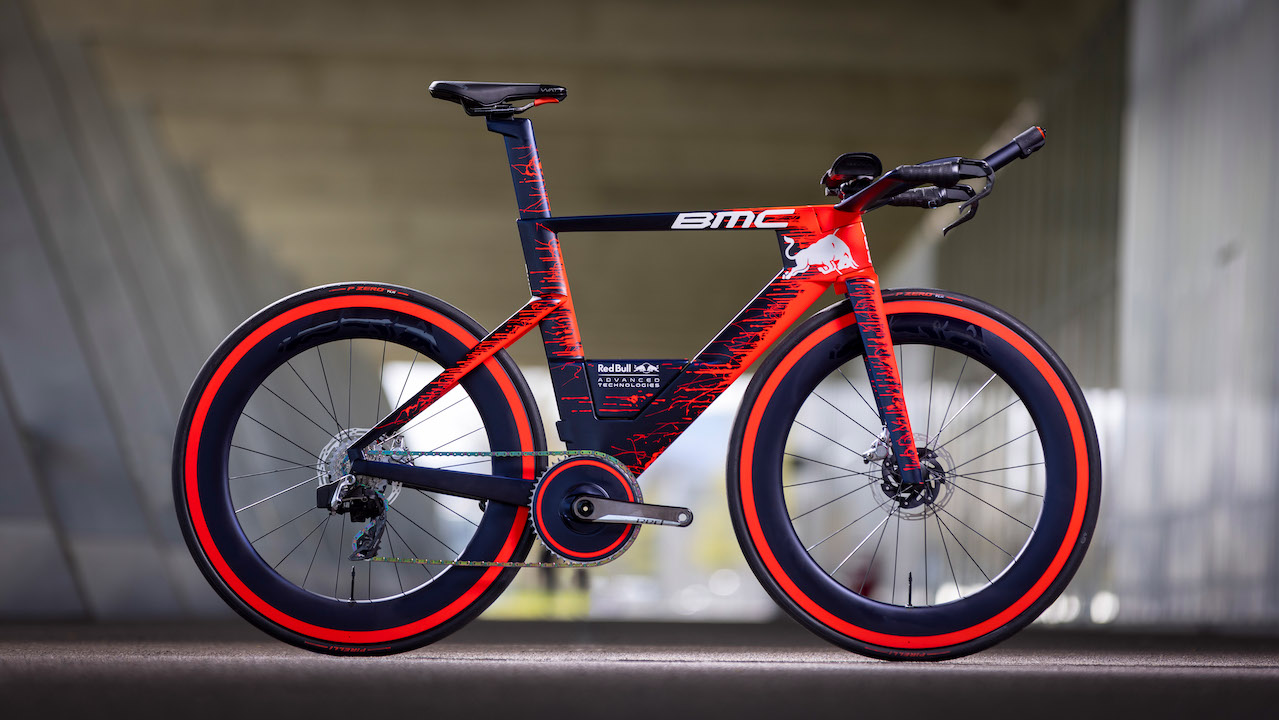 The 'new normal', and the rescheduled 2021 Championship, changes that to an extent but expect new and prototype kit to be appearing all week.
BMC and Red Bull stole a pretty impressive early march on the opposition on Wednesday with their launch. It revealed the project included design input from cycling legend Fabian Cancellara. Oh, and the launch video features a fleeting cameo from Red Bull's Formula 1 World Champion Max Verstappen. Talk about star power.
The World's Fastest Race Bike
Sure, that headline is a well-trodden path where racing bike development is concerned, but here we are again, following a four-year research project between BMC and Red Bull Advanced Technologies.
Nilsson – a Red Bull-sponsored athlete and BMC Pro Triathlon Team member – will debut the machine on the rugged Utah terrain when he bids for World Championship glory this Saturday.
Nilsson won the IRONMAN European Championship, Frankfurt in 2021, his sixth IRONMAN victory to date. Typically among the quickest athletes in the water, his new steed should have an opportunity to be close to the sharp end of the race soon after T1 – providing Nilsson has the legs, obviously…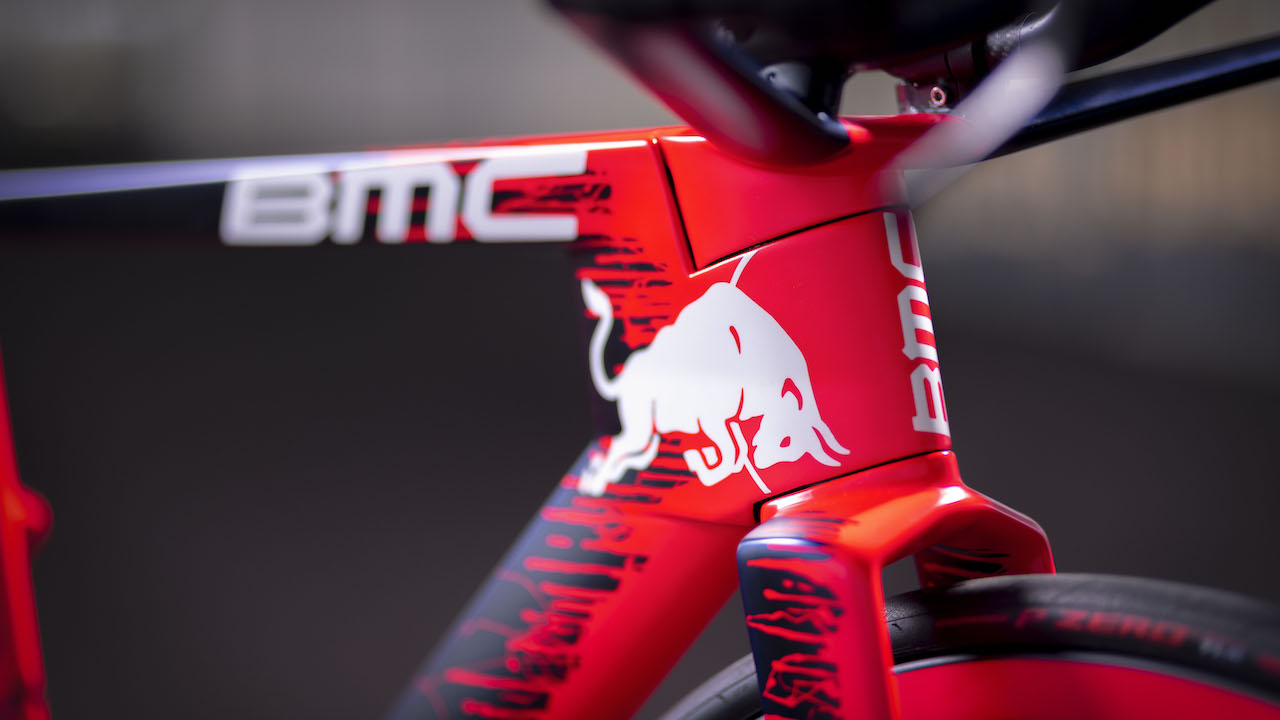 Stefan Christ, Head of R&D at BMC Switzerland explains: "The simulation know-how of Red Bull Advanced Technologies is very complementary to our in-house expertise of bicycle design and structural knowledge.
"Simulating not only the vehicle performance, but the entire performance environment, offers huge opportunities in the collaboration and finally makes BMC athletes even faster. Building the prototypes in our very own Impec Lab here in Grenchen, Switzerland helped us to be fast in development but also realizing exactly our vision of the bike."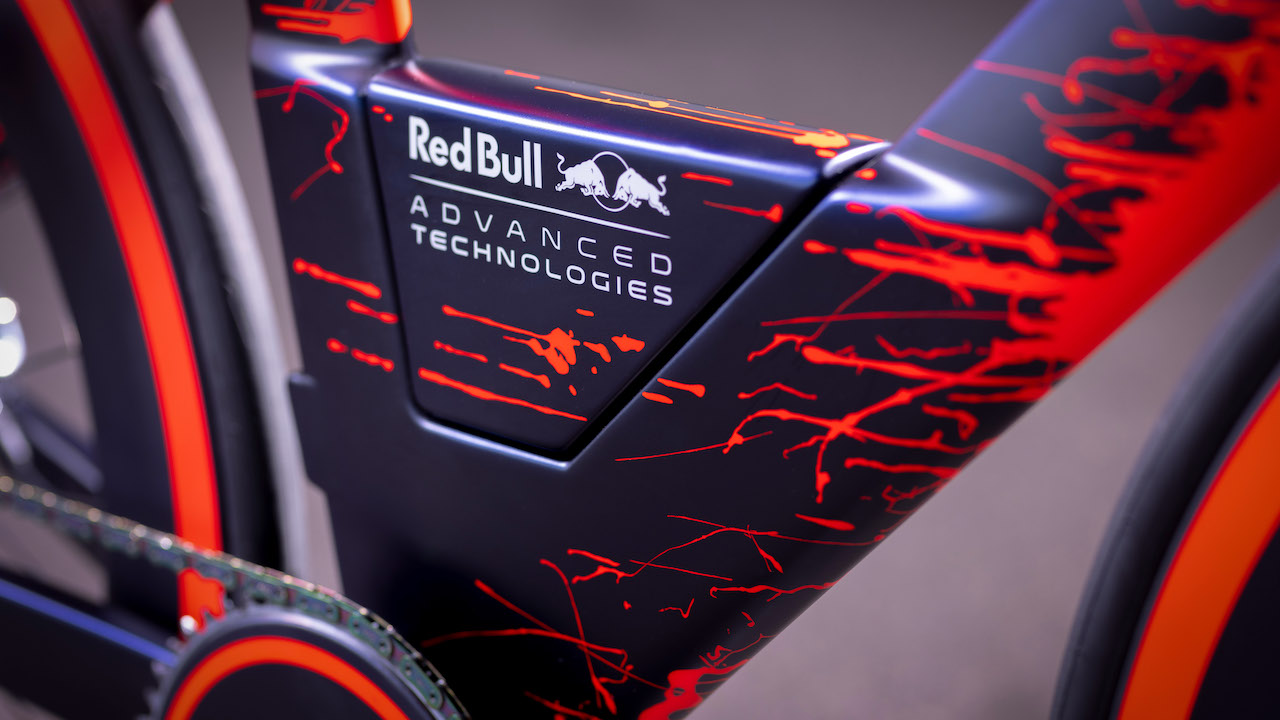 Calling on Spartacus…
The project also utilised the input of cycling legend Cancellara, aka 'Spartacus'. The four-time TT World Champion, double Olympic Games gold medallist and multiple winner of Monuments such as Paris-Roubaix and the Tour of Flanders, is supremely well-qualified to assist.
"Two worlds from different sports have come together to create something cycling has never seen before. It has been fascinating to be involved in this project from its early stages, to continually test the athlete and machine interface.
"Being part of the development of a cutting-edge bike, employing some radical principles and being given the chance to influence its performance from a rider perspective has been amazing. The finished prototype is incredible, and I look forward to what's next" Cancellara said.
The first Formula One bike?
Perhaps a little bit of artistic licence taken here from the marketing team – McLaren and Lotus, among others, have previously worked closely with bike companies after all – Red Bull are still appropriately bullish on what they have brought to the table.
Andy Damerum, Red Bull Advanced Technologies Commercial Development Officer, concludes: "We started out with the ambition to design the fastest bike in the world. We're incredibly proud of what we have achieved with BMC. We took our Formula One methodologies in aerodynamics and CFD (computational fluid dynamics) and applied it to bike design, resulting in a bike that we believe has the potential to be a game changer.
It's not for Blu…
An interesting aside is that this launch won't be the only new bike ridden by a high profile Red Bull athlete on Saturday.
Kristian Blummenfelt – who works with Giant and Cadex, not BMC – has been seen training in St George on a very new machine (which, ironically, has shades of a previous Giant bike from more than 20 years ago…), which we suspect has been part of their development works towards the Sub7 Project.
Let's hope he has more luck with that than he did last October in St George, where a mechanical left him out of contention at the IRONMAN 70.3 World Championship.