Part of the triathlon landscape in international form since 2014, the BMC Pro Triathlon Team powered by 2XU has been an ever-present at the top end of elite racing ever since. Supporting and developing some of the best athletes in the sport over that time, they have accumulated a huge number of victories and podiums at the highest levels of middle and long distance racing year-after-year.
Entering a new season with a stable roster of seven athletes – including World Triathlon LD Champion Kristian Hogenhaug and Great Britain's Katrina Matthews – the team continues to be guided by CEO Bob De Wolf. I first sat down to interview him back in 2015, when I was out at their early season training camp at Sands Beach Resort, Lanzarote.
With an incredibly busy and exciting season ahead for the squad, it seemed a perfect time to give Bob a call and get the inside track on the team in 2022 and beyond.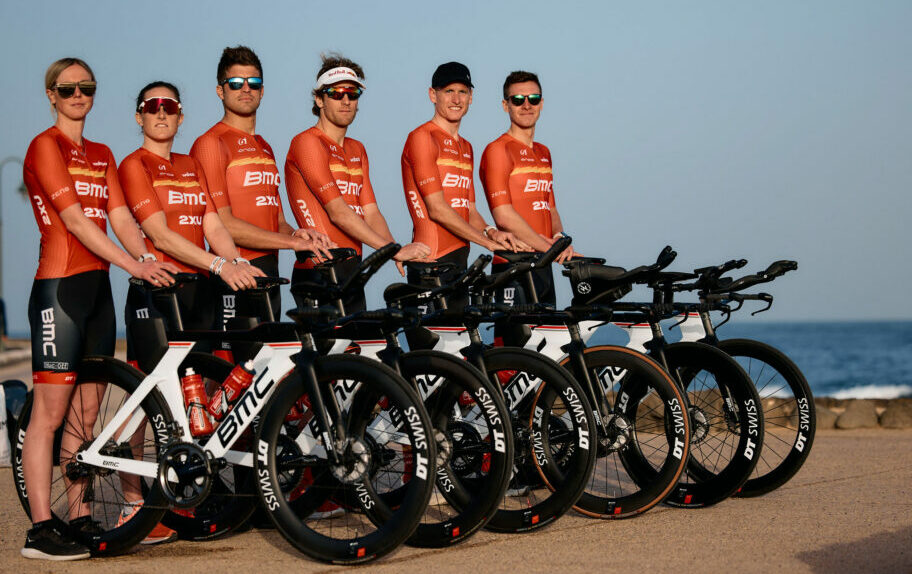 Creating a legacy
I started by focussing on that longevity aspect of the team – something which, of itself, is worthy of congratulations, especially given the recent challenges of the global pandemic. While looking forward, circumstances have given Bob the opportunity to reflect on that history too.
"Thank you very much. We've just come back from our annual team training camp, and it always gives me an opportunity to reflect on a few things.
"You meet all the athletes together, you assess the season, prepare etc… and I noticed it was literally the tenth time in a row that we had started our training camp in Sands Beach, Lanzarote.
"It's almost a proof of the longevity of the project. I've been around in my role for 10 years. Ben, our Sports Director started with the first Belgian team for even longer, in 2009.
"It's definitely a feeling of gratitude that we have had the opportunity to work with so many incredible athletes for that number of years and that we are still around after COVID. It definitely wasn't easy, but we are very grateful for the continued support – it's a feeling of pride.
"The international team will enter its tenth season next year, so we start to look back and we have built something of a legacy. I'm proud of that, for sure."
When life gives you lemons…
The global pandemic and the impacts of COVID provides additional challenges for an international triathlon team. If the business model is for your athletes to be seen globally throughout the year, competing at and winning the biggest races and thus providing continued exposure to your extensive roster of sponsors and partners… what happens when opportunity is taken away?
Adaptation, and making the best of the circumstances has proven key.
"The initial phase was definitely entering the unknown. I don't think anyone knew what direction this was going, including all the partners and sponsors we work with.
"We didn't know how the race calendar would go, or if we would have any opportunity to race. So we then thought, what can we do within our home environments? We explored ideas around train from home, uploading programs on turbo trainers, tips and tricks – creating a series of videos and content that we could share with our sponsors, to stay relevant and also provide something that they could use on their channels. We did some Zoom training sessions with some media outlets.
"After a few months, we started to get more of a feel for what the direction of travel would be and there were signs that actually, the bike industry was going to do well in the long term. There was huge demand in bicycles, in running shoes too, so it felt like despite the enormous challenges within the industry, demand was growing. That allowed a lot of companies to have a change in attitude and confidence that, in the long term, things would be ok despite the massive challenges that we still face.
"That was a change in mindset – and then there were the first few racing opportunities opening up. We had Patrik Nilsson racing a local race in Denmark, a beach race, just something he was able to do, and then we were lucky that at the end of 2020 we were able to win the Asia-Pacific Championship with Max Neumann, then Kat Matthews and Chris Leiferman both winning IRONMAN Florida.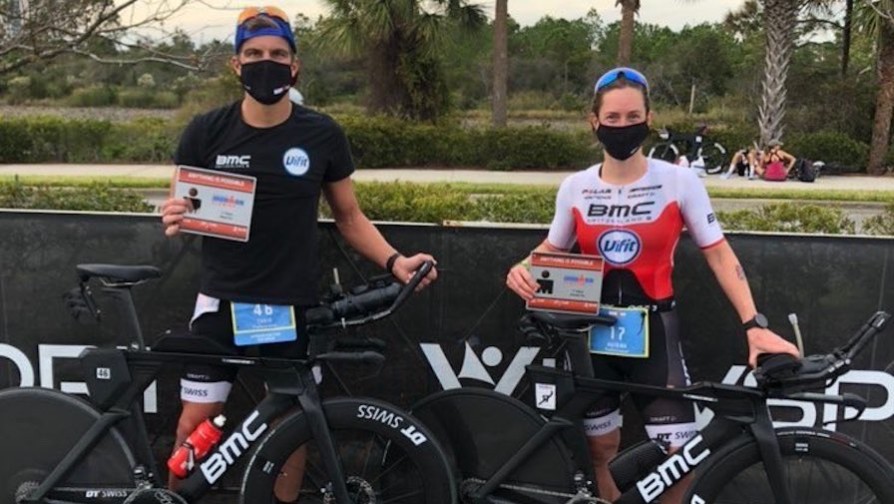 "Looking back, with the opportunities we had, our athletes did phenomenal. Despite racing a fraction of the normal volume of events, I'm very very grateful for how the athletes performed, and in a far from normal year we were still able to come out of the season and show that we made the best of it, and could look forward to the year to come.
"It wasn't an easy period and I'm very grateful for how our sponsors stood by us and gave us that opportunity to come out of it and the understanding of our athletes. Maybe the best way to reflect on it is that almost two years on from the start of the pandemic we are in a stronger position again. We are working with a great group of talented athletes moving forward and from a budget point of view, I think we are looking a lot more positive once again.
"If you have come out of a period like that, you are still existing and you can still look forwards as a team, it's huge gratitude to all of the sponsors who carried us through this period."
Training camp goals
Just back from Lanzarote and that annual team trip to Sands Beach in Costa Teguise, I asked Bob about their objectives there from a team perspective. He explained the three elements that make it a productive gathering:
"First of all it allows us to come together as a team. We've got seven athletes in the team, six different nationalities and so it is one of the only moments in the year that we can really be a team. We see that the athletes get so much out of it just by being together, being able to train together and be part of something bigger than themselves. That's something you establish at the camps, but it carries itself through the season.
"Once the racing starts and one athlete does well, they all want to follow and be part of that successful group of athletes.
"Secondly, it means we can also focus on our marketing activities; we do photo shoots, produce content and because we are all together, we can schedule it in a very efficient way for the athletes. That means immediately coming out of the camp, we can provide all of our partners and sponsors with a set of assets that they can start utilising, so that is very beneficial for everybody.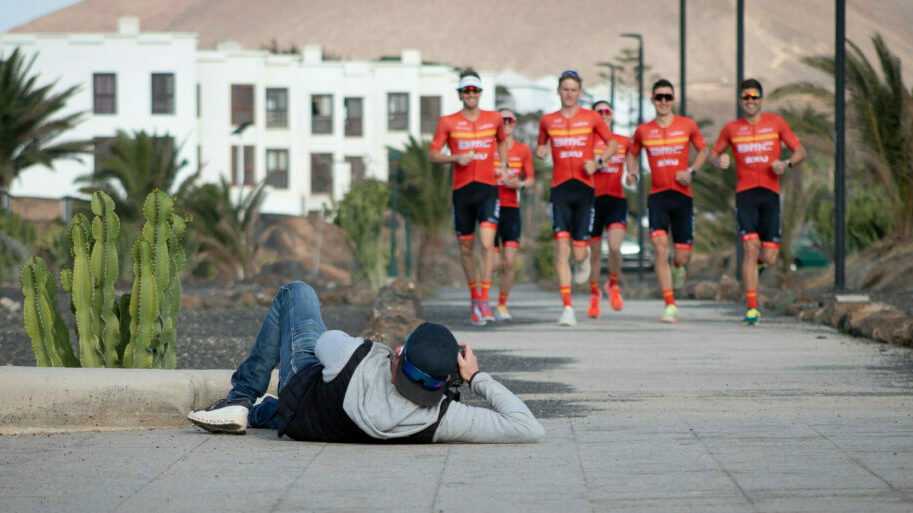 "Linked to that, it's also an opportunity for us to invite the sponsors which is something we greatly missed last year because it wasn't possible with the pandemic. We had the CEO of BMC attending, which shows to the athletes that people in those positions care about the team and express that to the athletes and explain more about what the company stands. Another example is we had Orca attending, doing the testing with the athletes on which wetsuit / which sizing fits best. That hands-on, direct contact between athletes and partners is much easier to facilitate at a training camp.
"Finally, just having our entire staff involved. We have our team mechanic there, we have a masseur on site, our team doctor there. We are all together, face-to-face, going through planning for the year. The doctor can do early screenings for injuries etc – it's all really useful and sets us up for the year."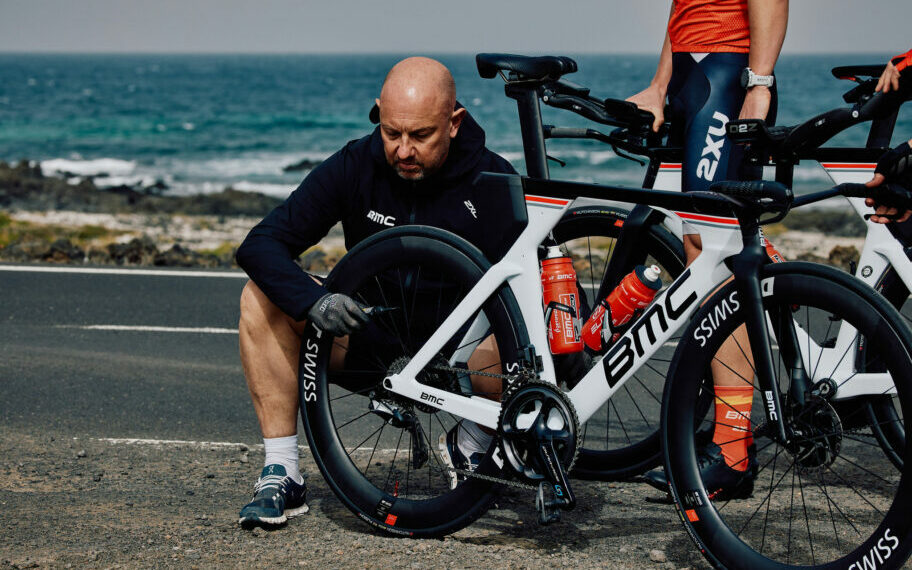 In it to win it
Not surprisingly, the opportunities on offer in the long distance landscape this year – two IRONMAN World Championship events, the PTO Tour et al – that provides additional focus and exposure for a team like BMC.
Welcoming the new with open arms, De Wolf still feels that one event sits alone at the top of the triathlon pyramid…
"Any commitment from seeing new organisations pushing the sport forwards, especially the professional side, we absolutely embrace. We are very grateful for that, everything what we see coming out from the PTO, we appreciate it and it's a great push for the professional side of the sport.
"If we look at it from a team point of view, our mission is quite simple. We just want to be seen as a winning team, we want to be one of the best teams in the world, so that means our athletes have the freedom to pick the races they want to focus on. We want to be seen as a leading, winning team.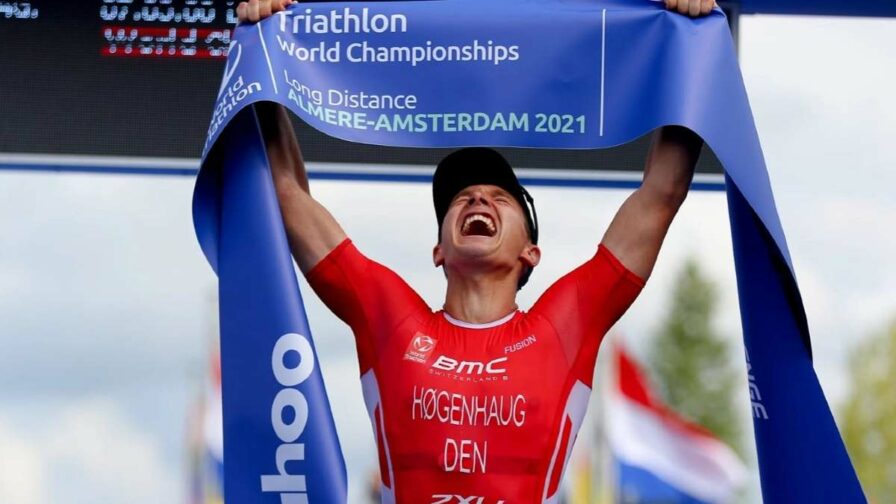 "For example last year, we were able to win the IRONMAN European Championship in Frankfurt, the Asia-Pacific Championship in Cairns, Kristian Hogenhaug became ITU World Champion, we had Kat Matthews fourth in the 70.3 World Championship and also winning IRONMAN UK, four athletes qualified for the Collins Cup, five now qualified for St George. Pablo was leading the Challenge Family ranking for the first five/six months of the year.
"That kind of shows the diversity of events we are focussing on, but wherever we participate we definitely want to be seen as a winning team. That's kind of the message to the athletes, then they can pick the events they want to focus on and then try to deliver on their results."
Kona is still the ultimate
"Taking everything into account, the IRONMAN World Championship is still the ultimate. A bit like the Tour de France in cycling, if we had to pick one ambition for us as a team, it would be to go and win Kona. We've been second in the world there, we've been third, but never won it.
"For now, we feel that Kona is still the summit in what we do as a long distance driven team.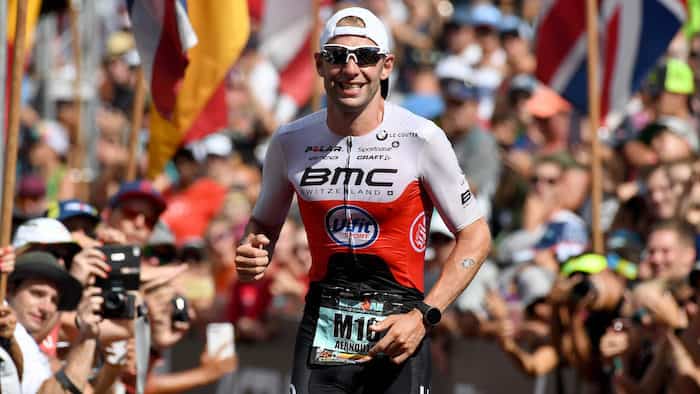 "We've got fantastic events now in the Challenge circuit, in the IRONMAN circuit and then you add a few PTO events and you have a fantastic calendar. If you focus on the key events then in all those key organising circuits, that's when as a professional you can start looking at similar to the Classics in cycling, you know which the big ones are.
"If ultimately triathlon gets to that stage, where say there are 10-15 events which dominate the calendar and are covered in the best possible way, that is where you raise the profile to new heights. I hope that is the direction of travel, because then you have the most competitive fields in the most historical and high value events and raise the profile of the sport."
Avoiding 'mission impossible'
Just last week I highlighted the (hugely positive) implications of the additional Kona qualifying slots on offer in St George for the October 2022 IRONMAN World Championship in Kona. Like me, De Wolf sees that as a big win for the athletes.
"I think the news was announced at the back-end of last year, and for every athlete it definitely felt like a big relief. You had athletes looking at potentially doing a very late IRONMAN last year, or an early one this year – which potentially jeopardises your build-up for St George. It would have been almost mission impossible for a lot of athletes. To get the best out of yourself in Kona after that, it would have been a challenging year.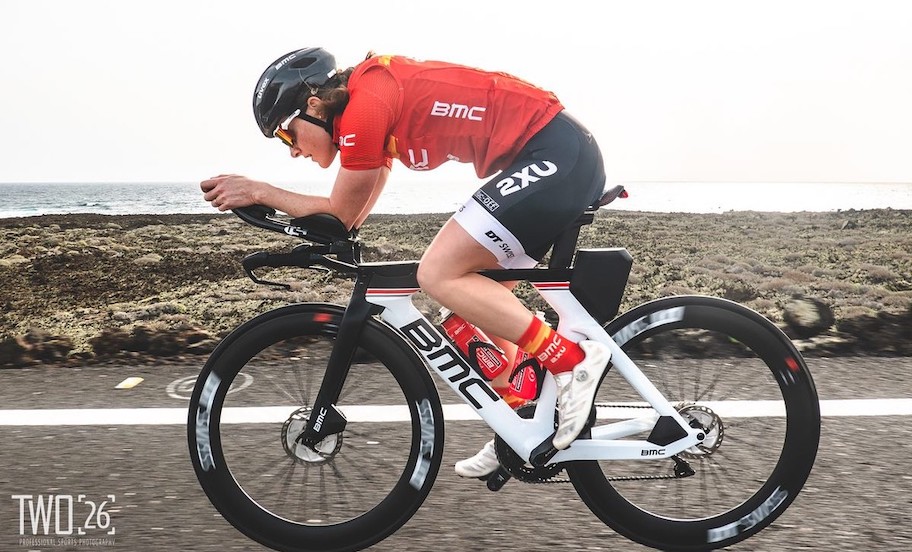 "Now, looking at all of our athletes, they don't go into a race looking at qualifying being an objective – they are looking for those top-five, top-ten positions, and now with that qualification is really a given. A good result brings certainty around qualifying, which is great."
The Collins Cup
One of the biggest additions to the 2021 event landscape was the debut of the Collins Cup. BMC Pro Triathlon qualified four athletes (though Chris Leiferman subsequently had to withdraw with injury). With a team hat on, is leveraging that success more difficult externally, without the visual impact of multiple BMC colours at the Europe vs. Internationals vs. USA event?
"We see it a little bit like if athletes race ITU, federation-supported events. Yes, they are not there in team kit, but they are still riding a BMC bike and wearing the right helmet, type of thing. If it was all to go in that direction, then yes, we would have to look at a new model, but for a one-off event at this point in time, we can perfectly work alongside those events."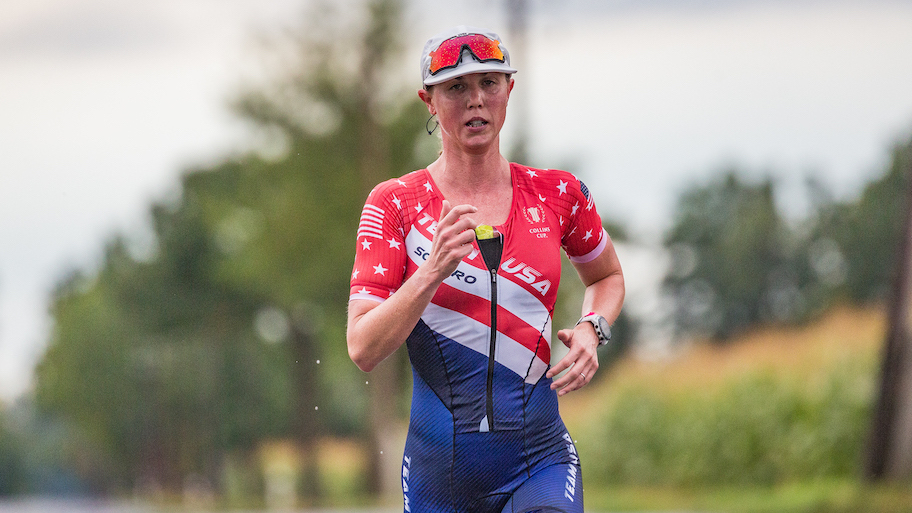 I suggested a football example – like Manchester United player being selected to represent his national team – one that seemed to fit well with Bob.
"That's a very good way of describing it. Yes, as long as we feel that in a normal year we maybe do 50-60 races per year as a team, we've got plenty of opportunities to gain exposure in those other events. Being selected for something like the Collins Cup is really like a reward for achievement in your racing.
"That's how I explain it to sponsors – we had four athletes qualified, in what is a very select group of athletes. We must have been doing something right over the previous two years in terms of results to have four athletes so high in the rankings."
The future is bright
The last couple of years and the black swan of the global pandemic have highlighted that sometimes even the best long-term planning can prove fruitless. In wrapping up, what was Bob's take – after more than a decade in the role – on looking ahead to the future of the team?
Encouragingly, the outlook is a positive – the focus is on growth, not on survival.
"I'm really pleased to say that we are in a very good and stable position. We have been able to announce a continuation with BMC for another three years, so that includes 2022, 2023 and 2024. BMC has been a driving force behind our team, initially a bike sponsor for the Belgian team in 2013 and then they stepped up in 2014 to be founding partners of the international team. The longevity of that partnership has been enormous.
"We also have continued commitments with a lot of our other partners and sponsors, so I feel that gives us a very stable base for the years to come.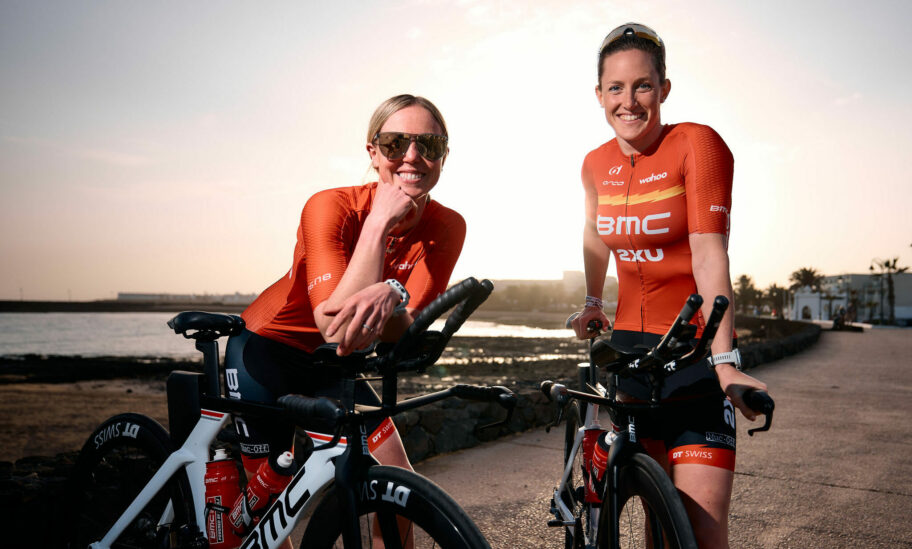 Seeking the next level
"That doesn't mean we want to sit still, and there is still room to grow. What our absolute key objective is to bring in a sponsor from outside the sport to our set up. We have fantastic sponsors – everything is covered by leading brands from within the sport and we are very grateful and happy for that.
"What I think would be incredibly interesting for us is to bring in a brand from outside the sport, as you see in football, cricket, cycling, the non-endemic brands. The banks, insurance companies, mobility, those industries to try and connect with what we do as a team.
"If we succeed at that, I think it will be the next step in our development as a team. It's the most difficult part, but that is especially my ambition in terms of running the team to achieve that over the next three years.
"We have that stable base, but to take to the next level is a key focus."