"Battle of the long-course specialists" was the 'story' broadly applied in advance of the Kat Matthews / Jocelyn McCauley / Carrie Lester match-up last month in Samorin at The Collins Cup.
It is certainly true to say that Matthews has excelled over the full-distance during her short professional career to date, winning IRONMAN UK this year, IRONMAN Florida last year and delivering every time she sets foot on a triathlon course.
Given that she's been a European Middle Distance champion and won at IRONMAN 70.3 too, she's proven more than capable over the shorter distance, but the general perception was that the Army Physiotherapist Officer's greatest strengths were as the distances got longer.
After a fantastic fourth place at Saturday's IRONMAN 70.3 World Championship in St. George, I think any 'specialist' labels can now be removed. Kat Matthews is the real deal whatever the format.
Get the inside track here on how the race in St George panned out from Kat herself, who has kindly written about her day for us.
Going Long Middle (Distance)
"I was asked at The Collins Cup what I was doing next, now that Kona had been cancelled. I shrugged honestly and said I will decide after the race but likely nothing, some time off likely (after three IRONMAN races in 9-months). I was surprised by my Collins Cup run performance and equally excited, and rather rashly made the statement that I shouldn't be "just" considered a long-distance triathlete.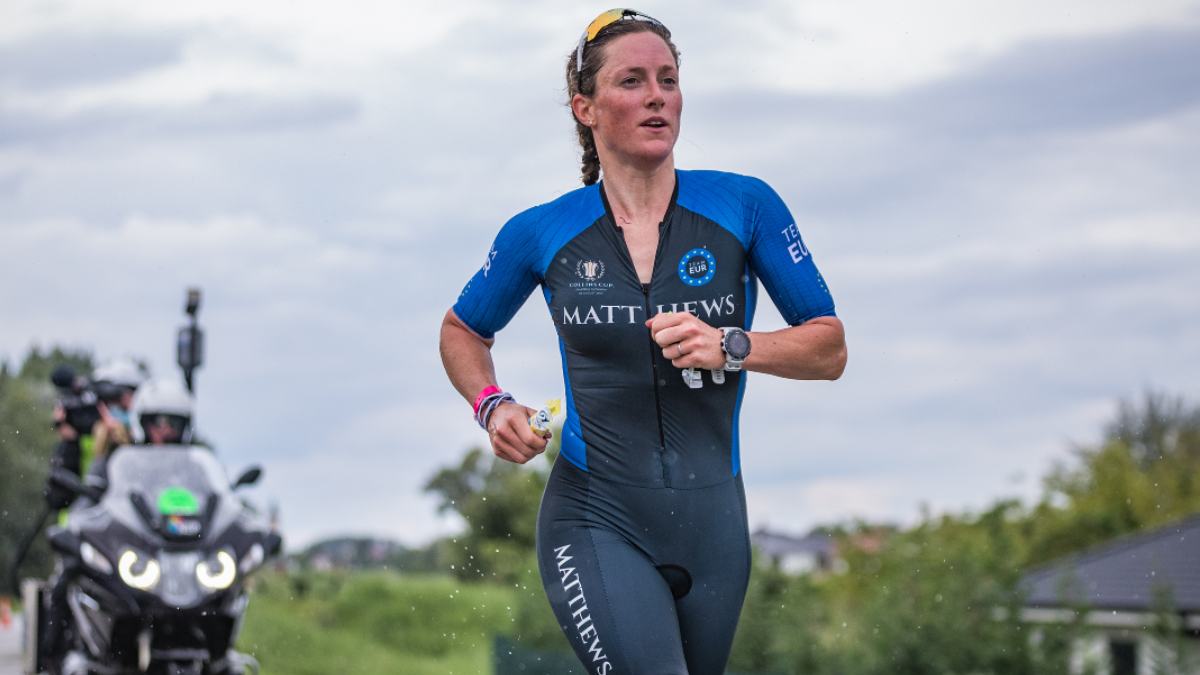 Perfect prep
"Just a day later I was offered the opportunity to join George Goodwin and Elliot Smales out in Utah. I jumped (flew the next day), at the chance to live up to this previous statement.
"Swimming and cycling with the guys was excellent leading into the race and I managed my run training very cautiously off the back of an ongoing overload issue (calf). I was on the start line truly excited to be there with the knowledge that it was my own expectations of me that were the highest.
Swim
"I think I got an average start, but being next to Emma Pallant-Browne gave me confidence and I held on oh so tightly to her feet (having taken some tips and practiced this during the training weeks before). "If it hurts for me, it hurts for them".
"I have a much better understanding of the idea that open water swimming is critically different to pool swimming over this season having had some poor swim performances. I didn't know where I came out (of the water), but I knew Emma would do everything to hunt the front down.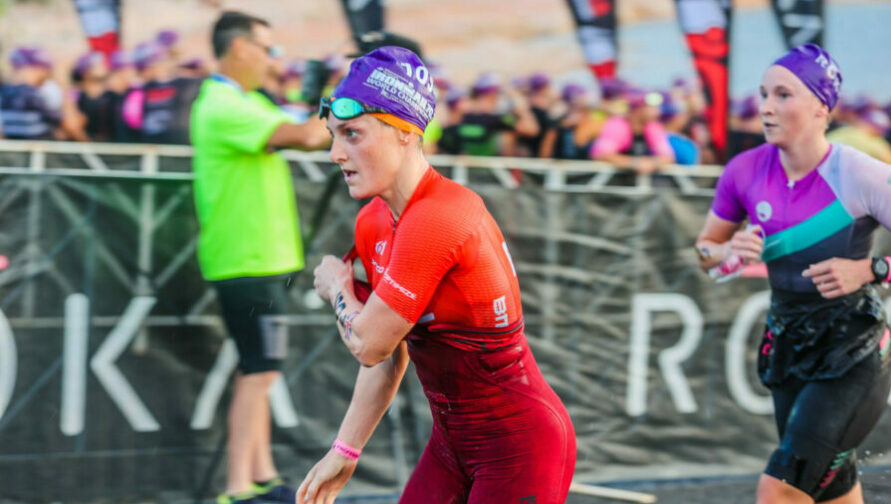 Plans coming together on the bike
"I didn't stay with Emma out of transition as she had already attacked, but I pushed hard myself and then settled into the bike with Skye Moench. We both paid a fair price for the second and third fastest bike legs of the day, and having caught the pack (which included Holly, Ellie, Jeannie and Emma) before Snow Canyon, I was having my Plan A day! 'Work as hard as I need to to catch the pack before the Canyon'.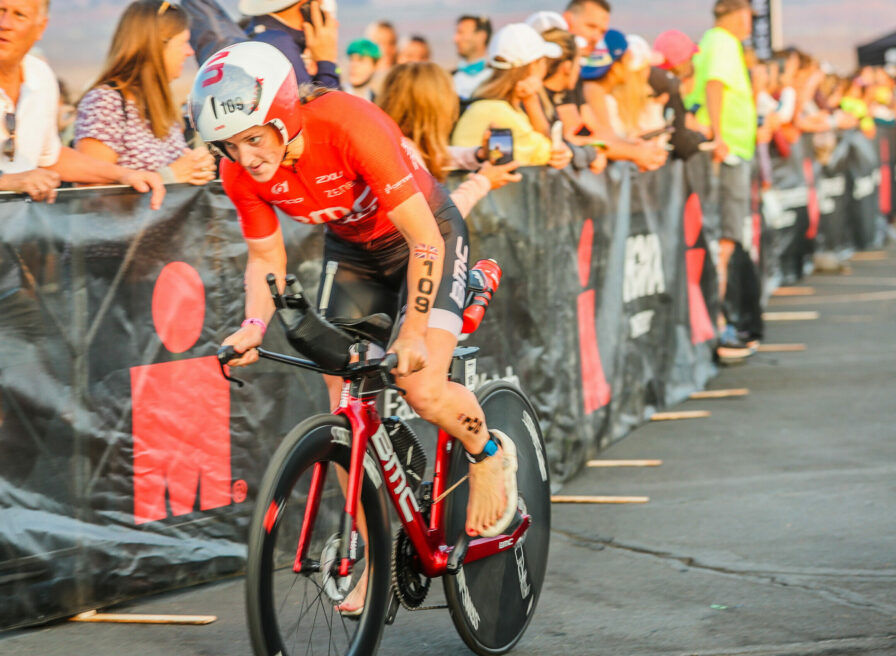 "The pace actually slowed significantly on the ascent and Skye came from behind to take control of the pack and even started to pull away. I saw only Emma hold her and I knew I had to dig deep, so came from the back of the pack as well to make sure I hit the top with contact for the descent. This decision in hindsight (inspired by Skye), I believe made the race outcome for the three of us. I knew I had the skill to ride aggressively fast (aero) downhill and took the front on the final steepest part and into town and then really worked into T2.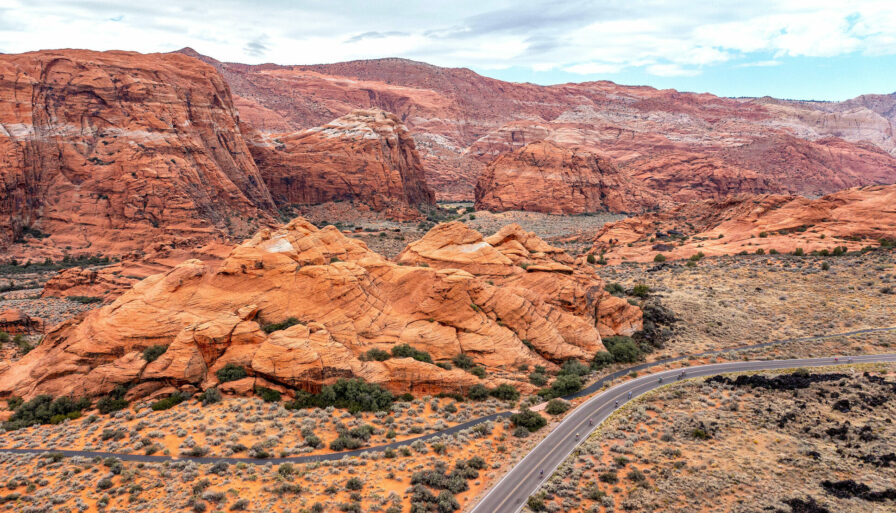 I had noted from the May edition of the race that the time gaps opened during the Canyon ascent and descent, and thought this would be key. I assumed Emma and Skye (I was unaware Jeanni was also in this split pack), would hold but somehow, I had a small gap into T2.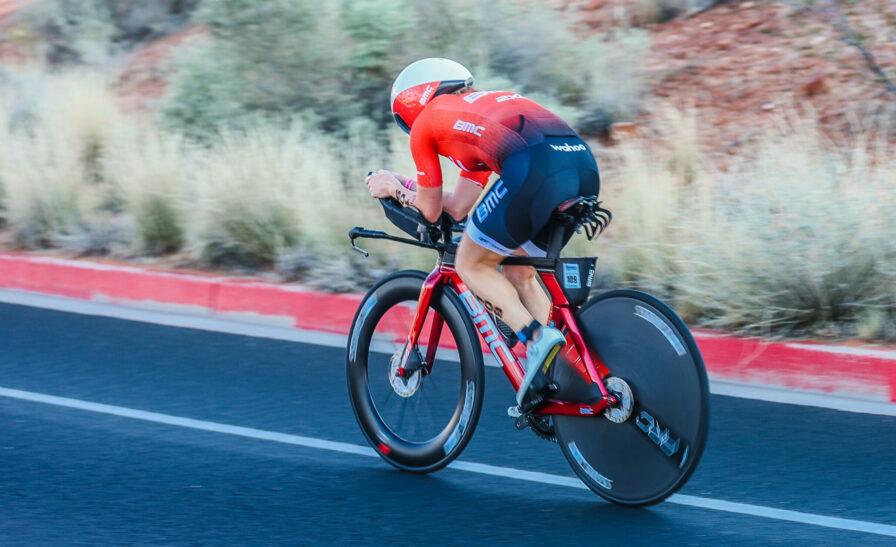 "Hardest run I've ever done"
"Running was going to be unknown. I haven't ran a hill for months. I have been stringing 30min runs together, just, mostly with two days off between (minus an IRONMAN and The Collins Cup, yes risky). The course was (ish) 6km uphill, 3k rolling, 2km steep downhill and repeat.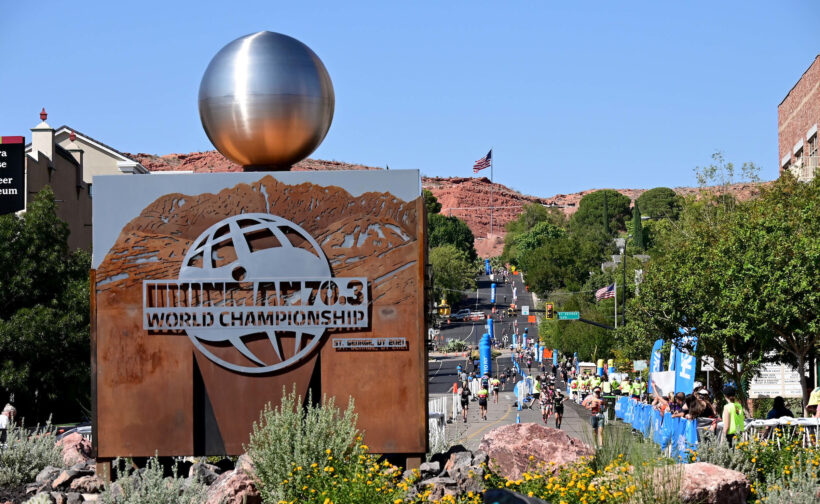 I was mentally prepared for Jeanni and Emma to come straight past me, but I was not expecting to see Daniela so quickly. She is a true legend in the sport and offered me such support as I passed, I was honoured and inspired.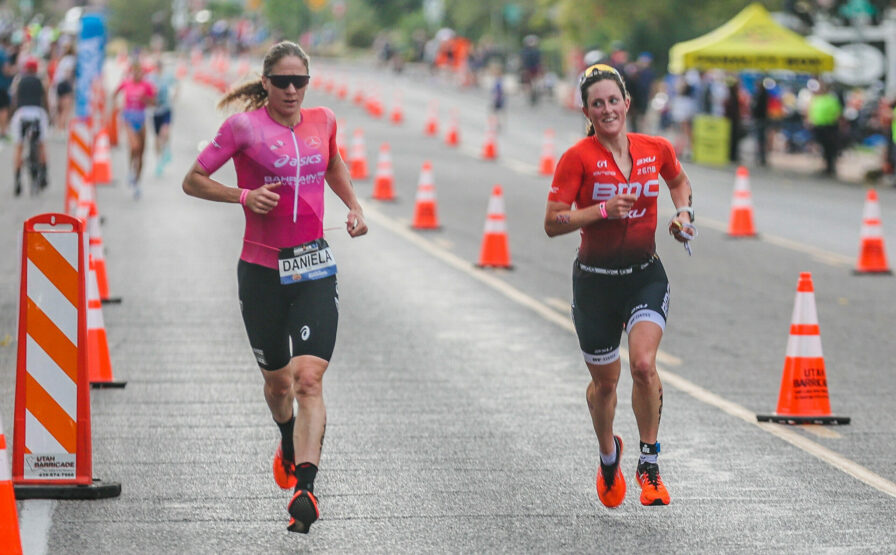 "The first few km were fine and then the real uphill came and I felt worse than I could have imagined. All I could think about was 'Argh! I have to do this all over again on Lap 2'. I conquered that with 'Just get through this one first', Just one section at a time'. Hardest run I've ever done. Such pain throughout.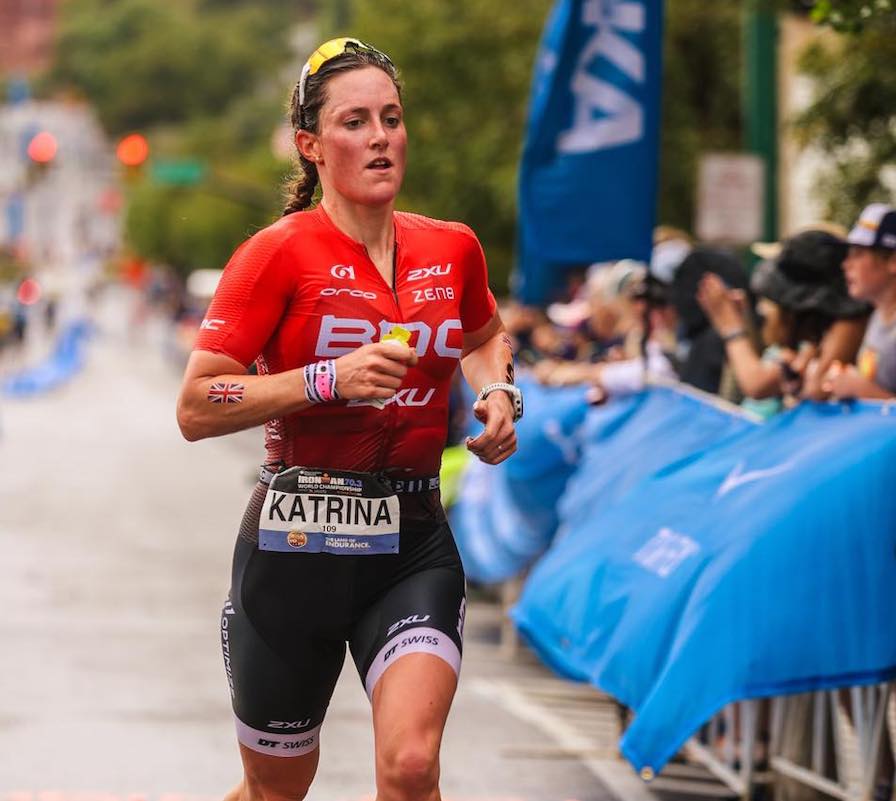 "However, I knew I had fuelled well on the bike (it was really hard (discipline wise) to ensure I broke TT position to take on gels), but this gave me the confidence that the fade was mainly psychological and even though I had not put the training miles in my legs they would continue to work as long as I wanted them to.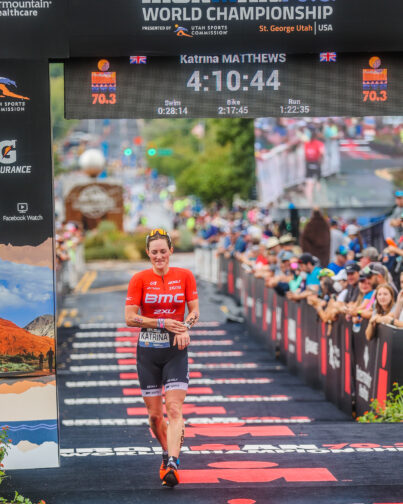 Beating expectations
"I wanted to come top five, I hadn't considered higher.
"I'm delighted to come fourth and to have really 'raced' the race; been in the mix in the swim, be part of a bike pack, play a part in a tactical bike move and then overtake and be overtaken on the run.
"So much reward, and also so much excitement for another day too!"