Given the current situation with COVID-19, it will come as no surprise to anyone that demand for indoor bikes / smart trainers and training applications like Zwift, Trainer Road, Sufferfest etc, is at an all-time high.
For UK-based Wattbike, if you want to purchase their Wattbike Atom, then good luck… the current delivery estimate is 8-10 weeks. If you have one and it's not being used, genuinely, you could probably sell it now for more than the £1,599 retail price, such is the demand!
In order to provide an alternative to potential purchasers, Wattbike have announced a reduction in the price of their (designed for commercial use) Wattbike Icon. Previously £3,120, a £620 reduction means you can now purchase the Icon for £2,499.
(As highlighted in the announcement: "unlike the Atom the resistance can't be influenced by an external app and users instead need to use the manual shifting system supplied" – that does mean, for example, you won't be able to experience all of the aspects of Zwift and other applications, such as automatic changes to terrain or the use of ERG mode for example).
Here is the full announcement from the Wattbike team.
---
BRAND NEW WATTBIKE ICON OFFERED TO THE PUBLIC AT A DISCOUNTED RATE
Wattbike's new indoor training bike, designed for commercial use, is being offered to individuals in response to the immense demand for their award-winning Atom bike. 
Designed to improve the performance of athletes of all ages and abilities, and most often seen in gyms, health centres and elite sports institutions across the world, the Wattbike Icon has been introduced to compliment the incredibly popular Wattbike Pro and Trainer in commercial settings. However, in these unprecedented times Wattbike are opening up this product to the public, for those who want their training to continue with limited interruption.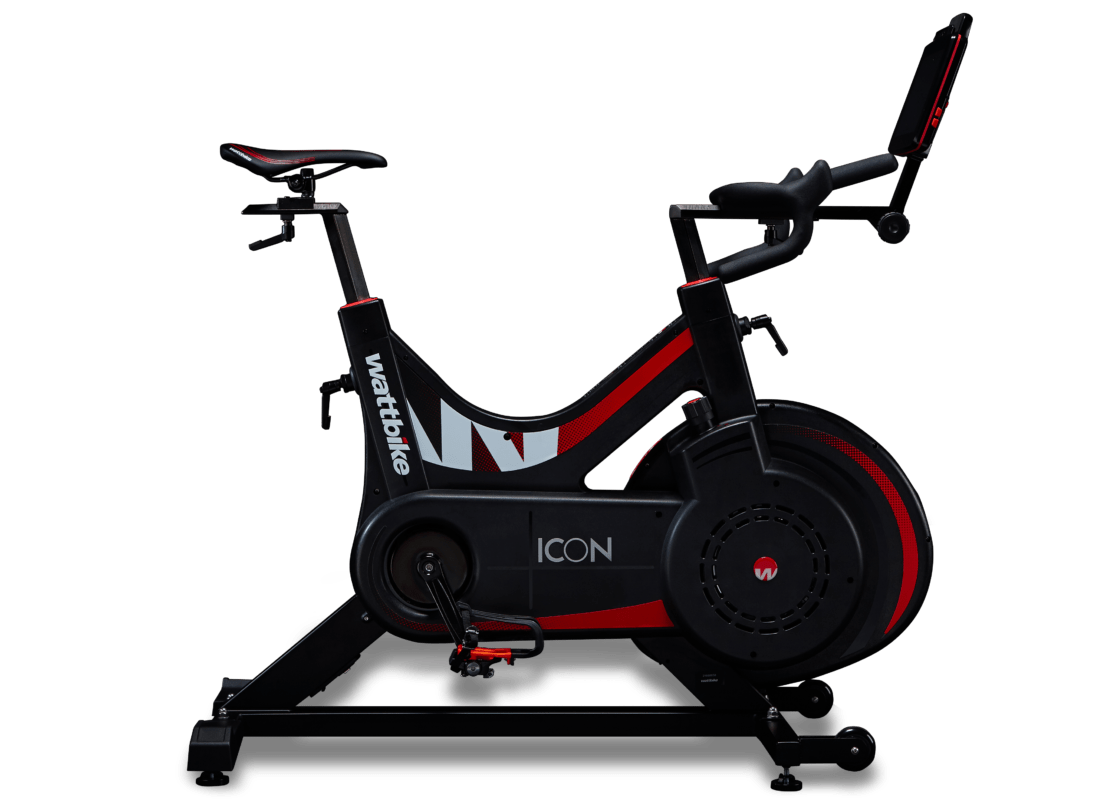 Although vital, social distancing steps can be challenging for both physical training and mental health. Following the recent closure of all UK gyms and leisure centres many UK Wattbikers are seeking indoor alternatives to their usual training sessions. To support UK Wattbikers during this time, the team are making the brand new Wattbike Icon available for just £2,499 – a saving of £620. Built for commercial use and including the full colour, 11" performance touchscreen, the Wattbike Icon can be purchased by the public for a limited time only, with the option of 6 months' 0% finance.
About the Wattbike Icon
The pioneering Wattbike Pro/Trainer set the standard for indoor bikes and is used by professional athletes, coaches and performance centres across the world. The new Wattbike Icon is their direct descendent.
Borne from the Pro/Trainer, the Icon uses both magnetic and air resistance, but with an upgraded magnetic resistance to allow for more precise resistance adjustments. Highly adjustable for the perfect bike fit, it can be customised with your own choice of pedals and saddle.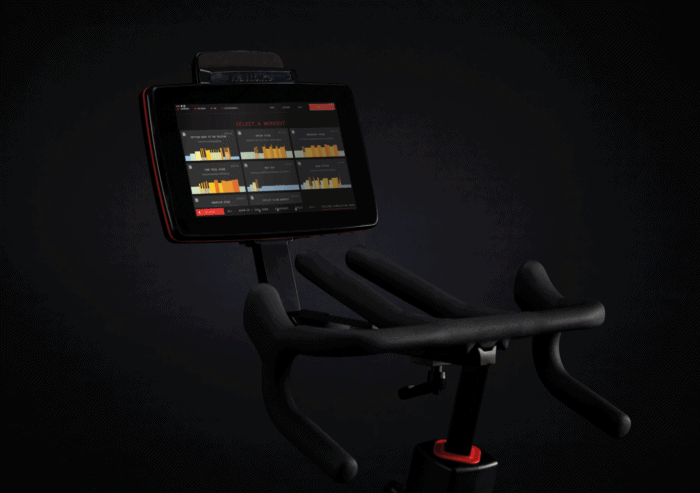 The high-definition performance touchscreen includes workouts, plans, tests and the brand new interval builder, allowing riders to create the ultimate personalised workout. Wattbike's industry leading pedal analysis, Pedal Effectiveness Score and Polar View is available, as is ANT+ and Bluetooth connectivity allowing connection to other leading training and racing apps, though unlike the Atom the resistance can't be influenced by an external app and users instead need to use the manual shifting system supplied.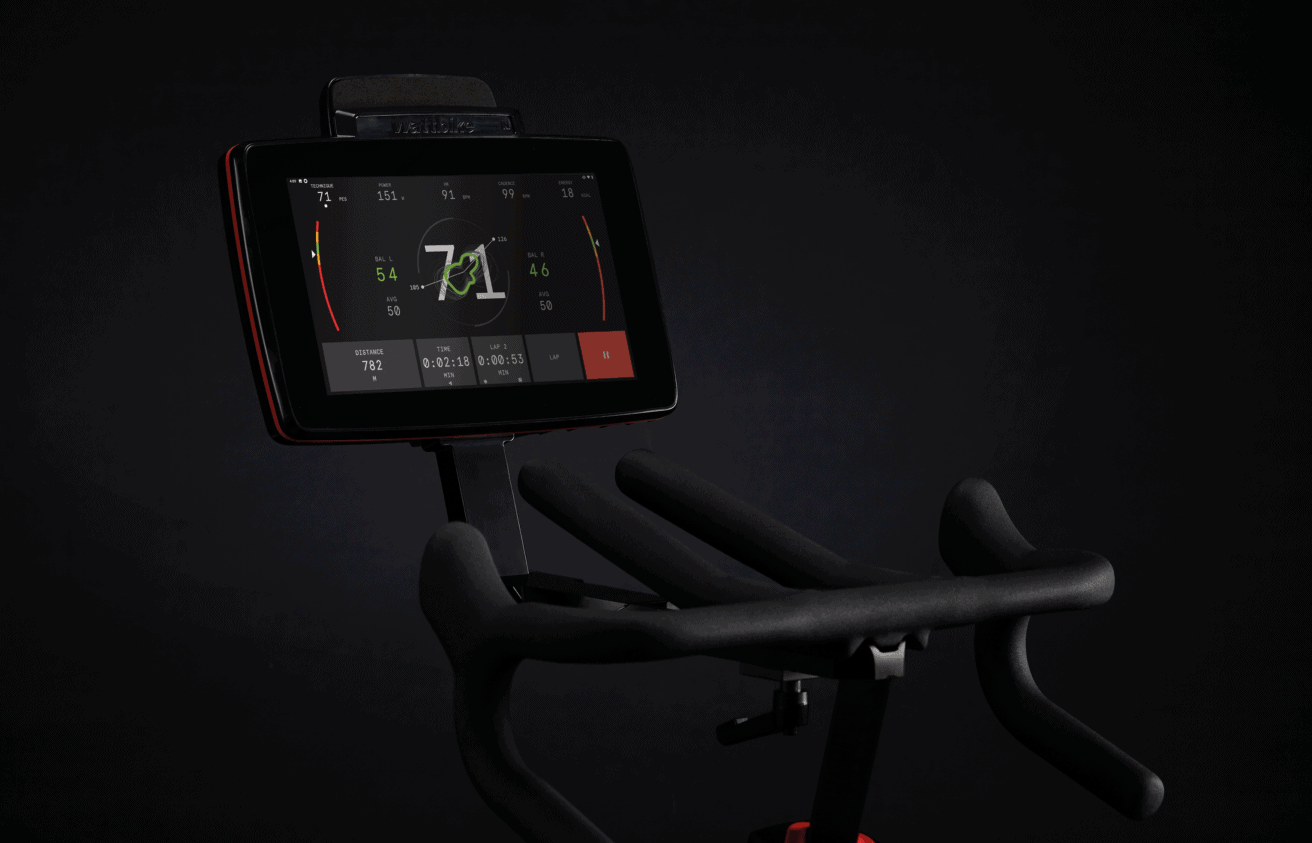 Richard Baker, CEO of Wattbike says, "Although the most important thing right now is the health and well-being of our community, we know that in these challenging times many people will be missing their regular gym session or Wattbike class. That's why we've taken the step to offer the Wattbike Icon directly to the public, with a large discount and 0% finance options available. The Icon builds on the legacy that the Wattbike Pro and Trainer created and offers a fantastic workout to gym goers and professional athletes alike so you can continue your usual training routine."
The Wattbike Icon is now available to purchase via: https://wattbike.com/gb/product/icon